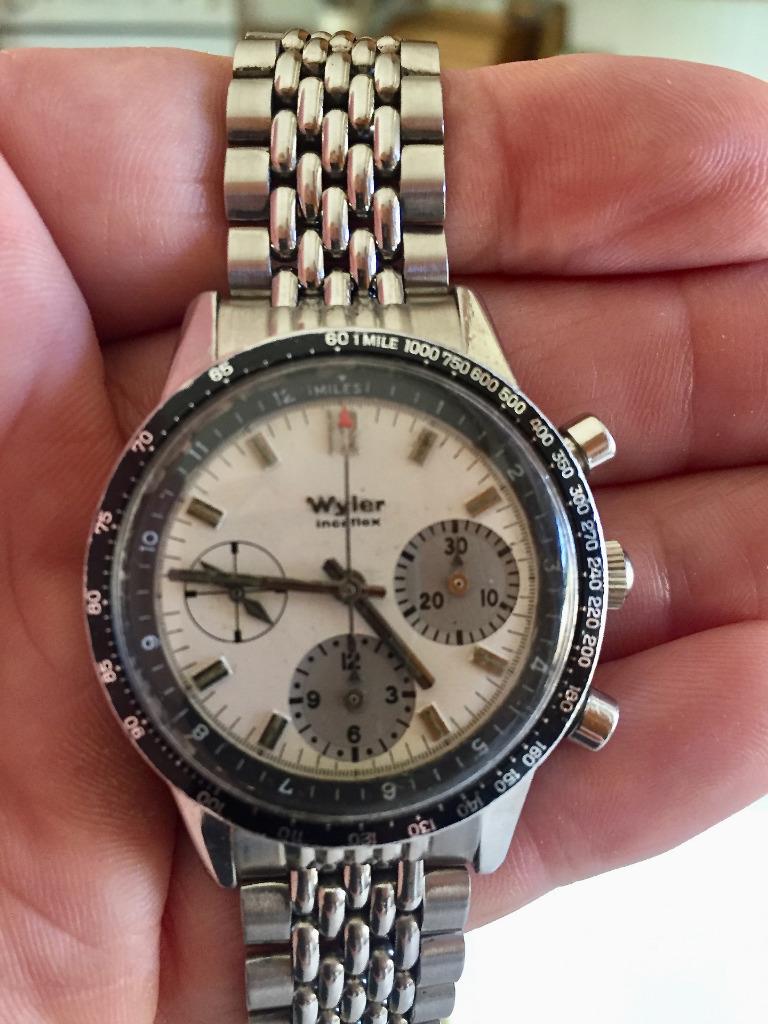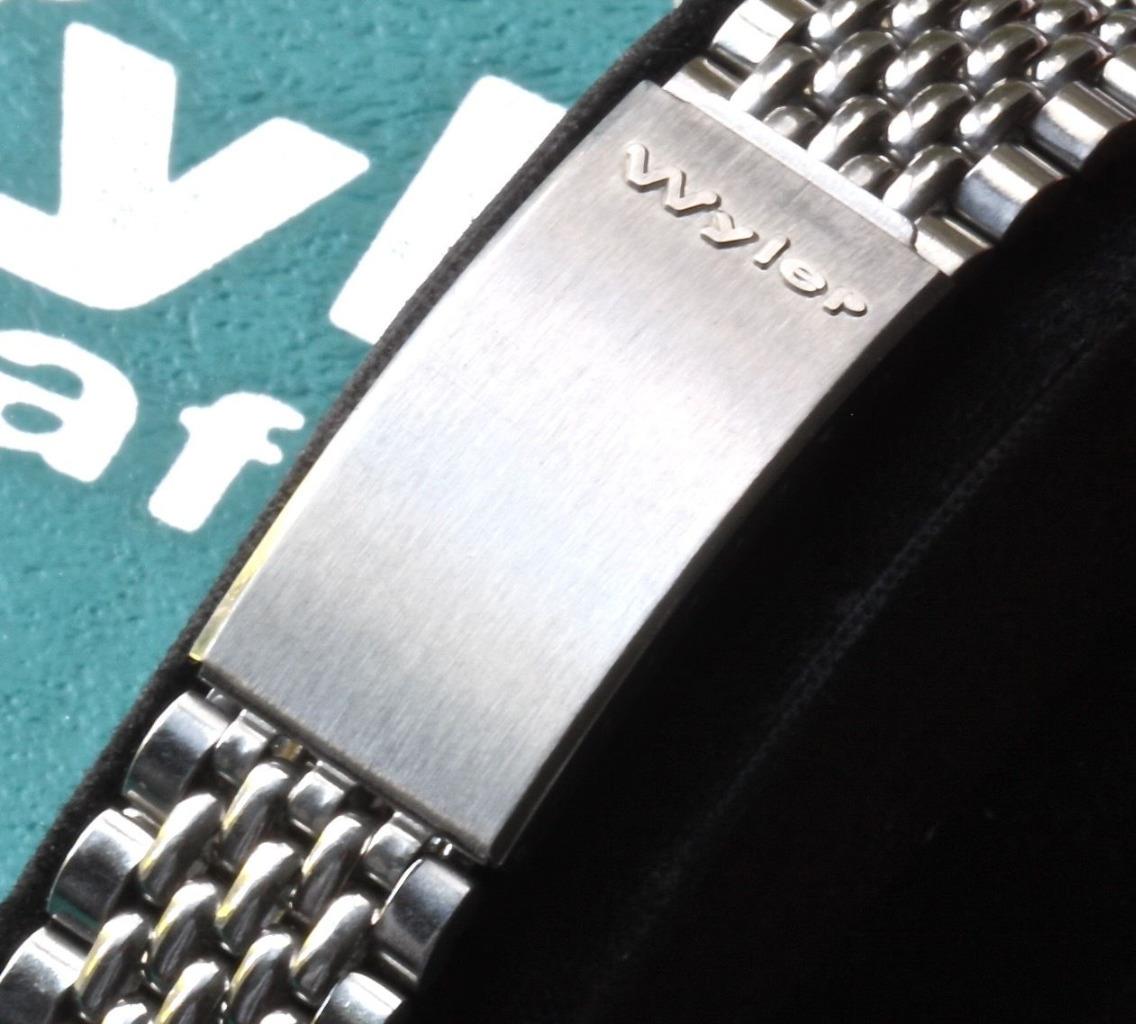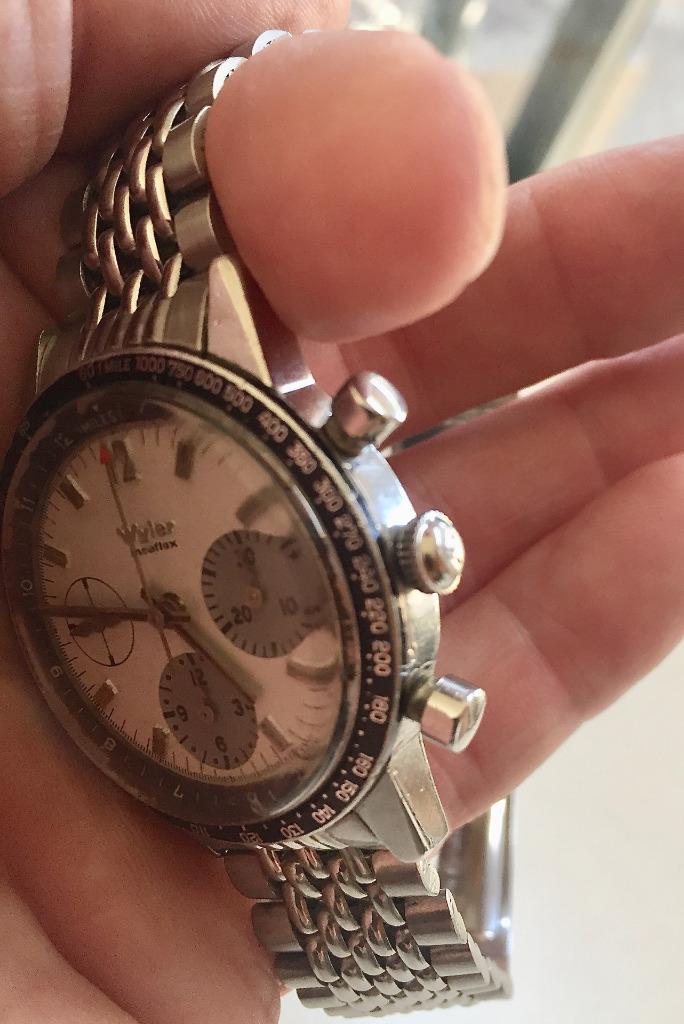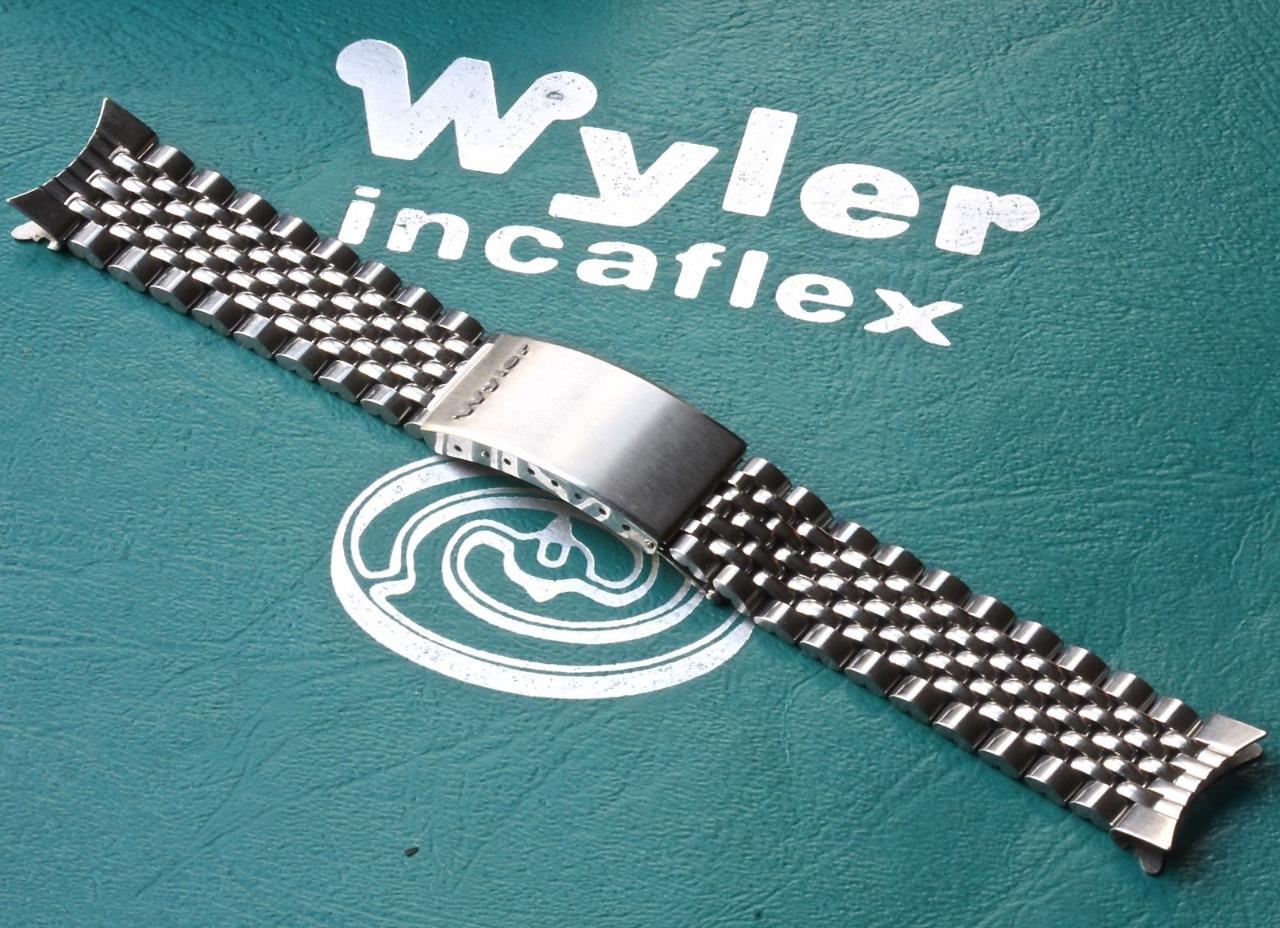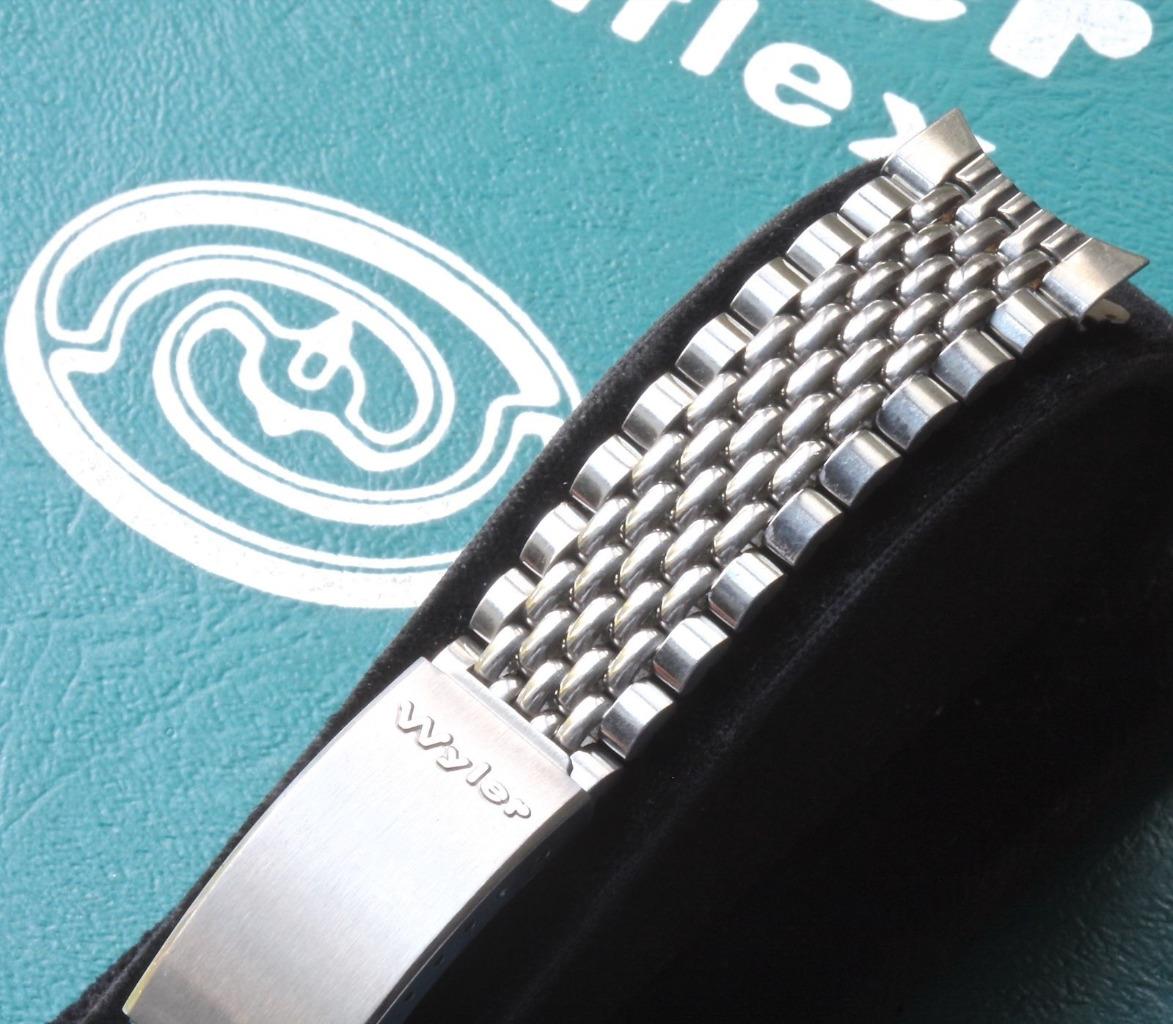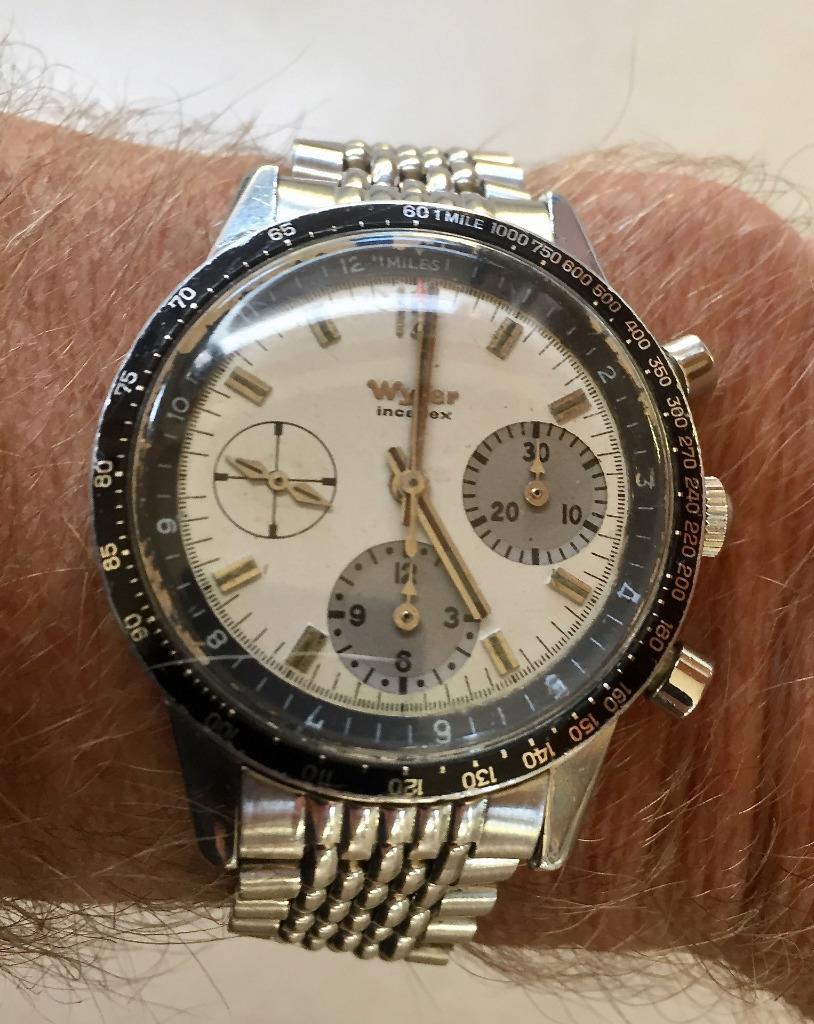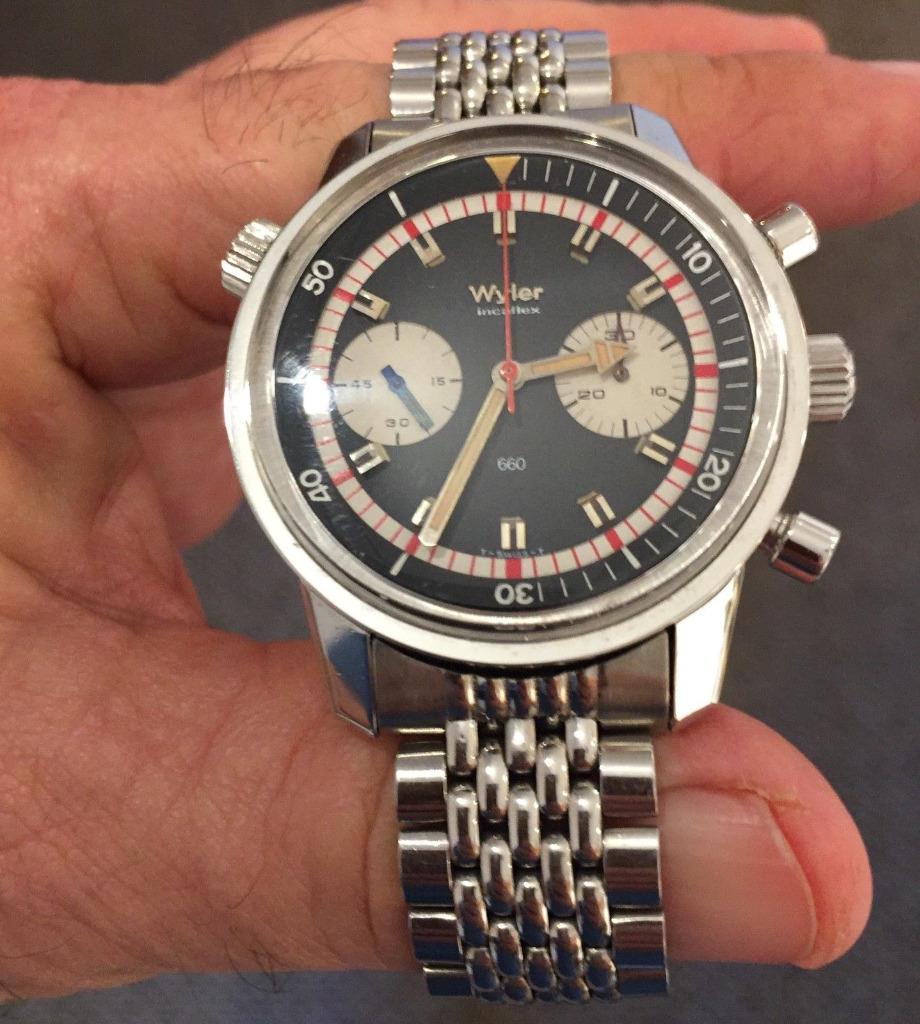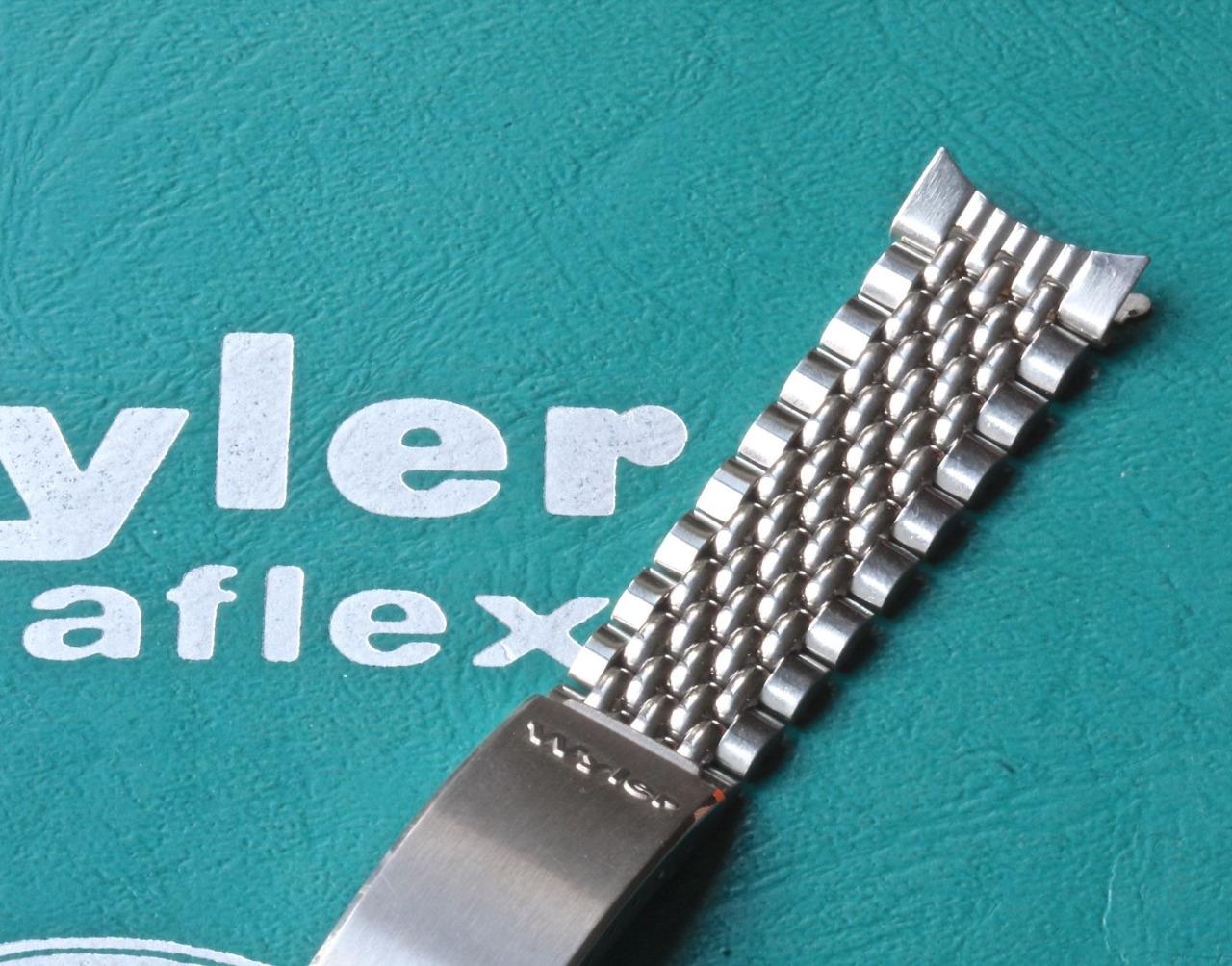 This stainless steel Wyler signed Beads of Rice band can come with 18mm, 19mm or the rare 20mm ends, as shown on the Wyler 660 chrono compressor. You can see this band fills out the lugs corners perfectly. BoR bands are the most popular pattern for vintage watch collectors today. This will greatly increase the value of your Wyler watch. A wider links Beads of Rice bracelet that has survived in mint New Old Stock (NOS) condition as you can see. Signed on the back of the clasp "100% Stainless Steel." It is longer than most BoR bands, so it should fit even the largest wrist. This watch bracelet is 6 1/2 inches long lying flat (16.5cm). To make the band shorter, it adjusts in increments down to 6 inches (15cm) with the sizing inside the clasp and you can remove BoR watch band links easily by unfolding them to make it even shorter. If you need extra links to make it longer, message us before you buy to check our cost of supplying extra links and installing them for you.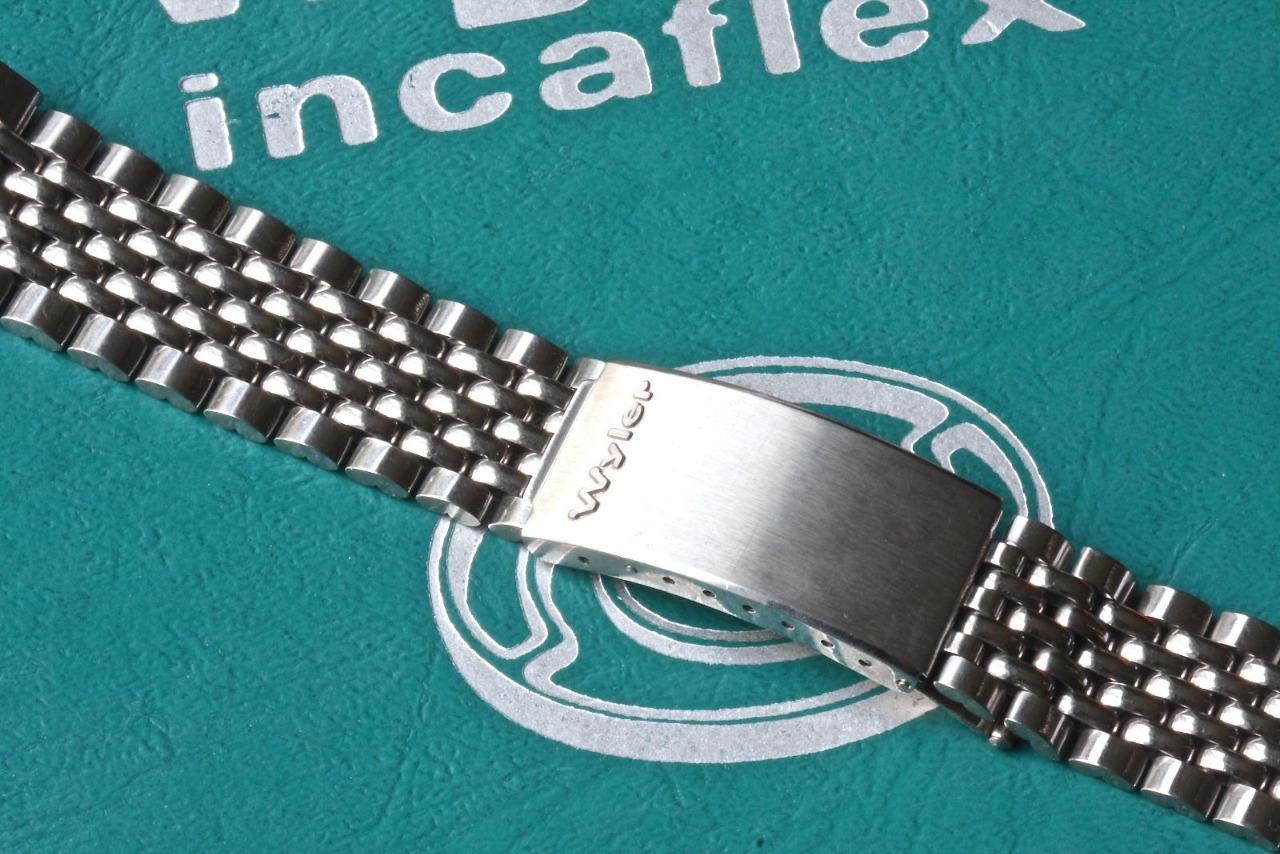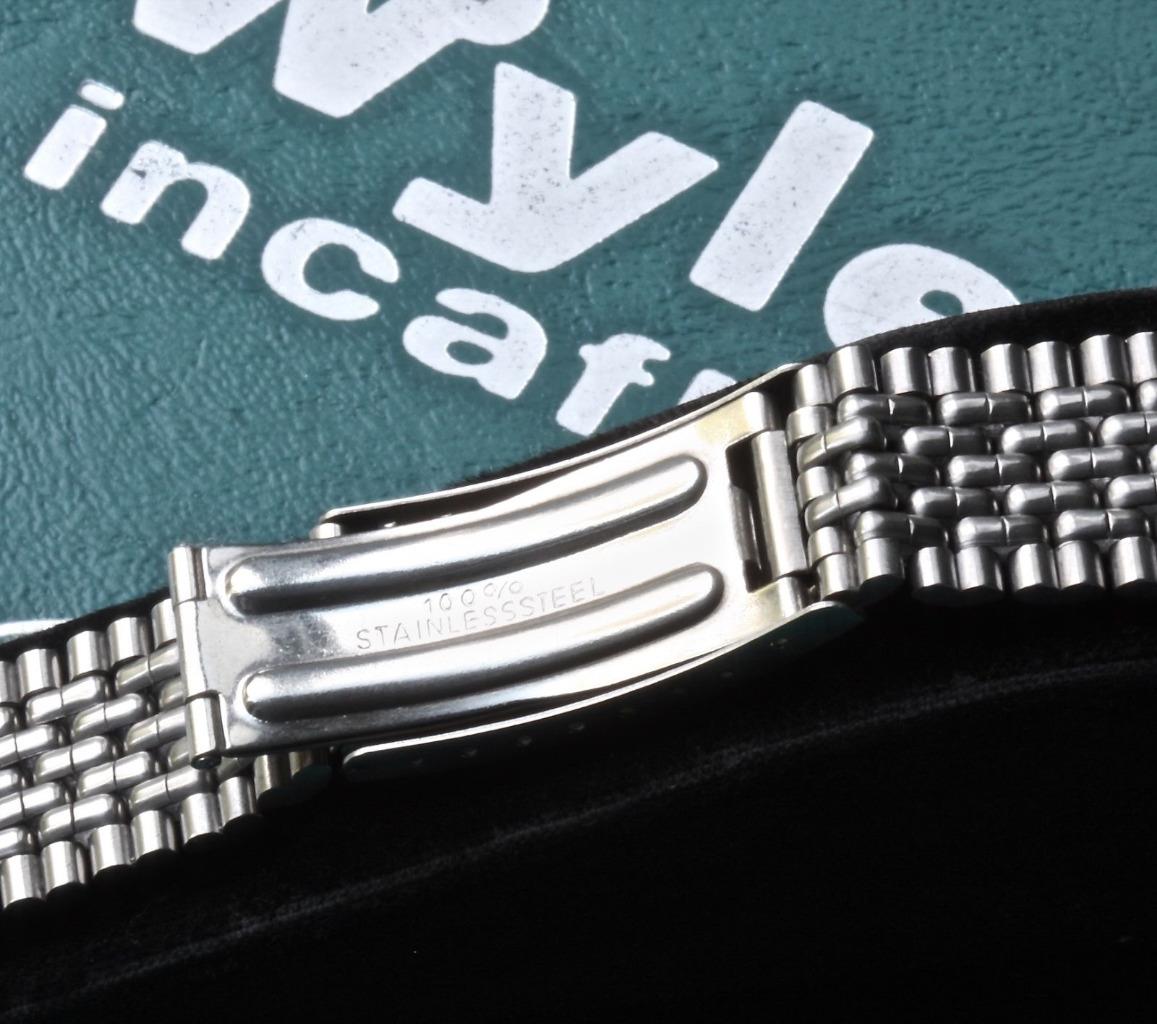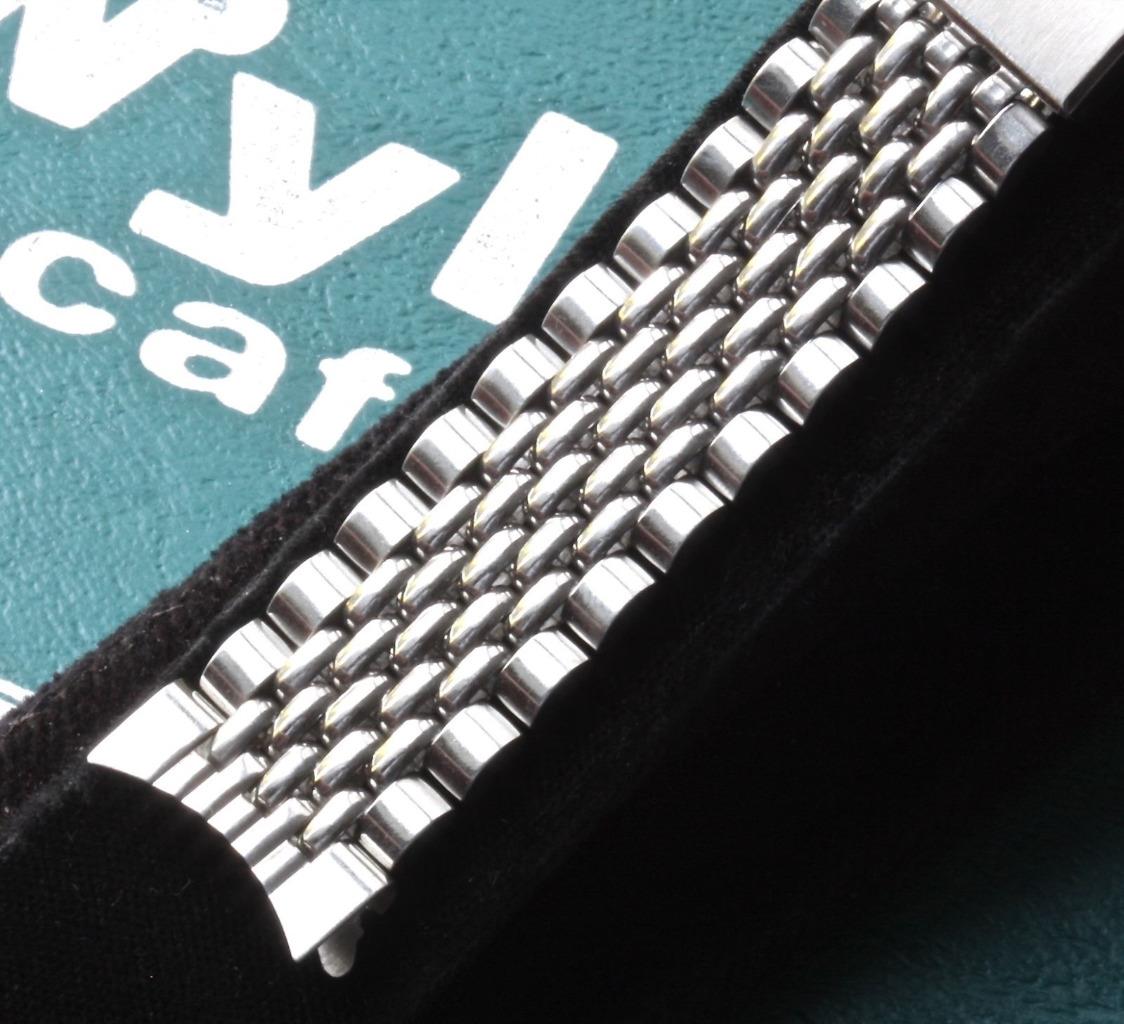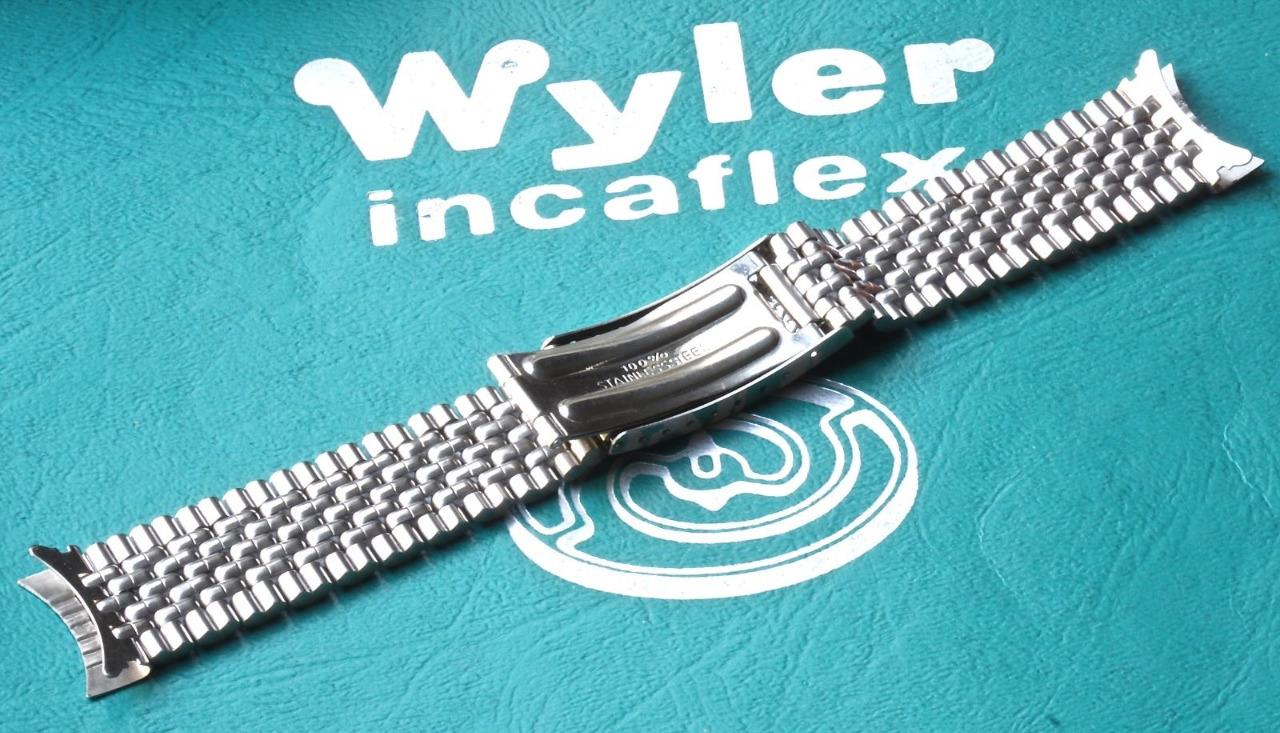 CT price is $395.
U.S. shipping/tracking is $8.99. International buyers please add $65 for Express (arrives in 3-4 days) or contact me about other shipping options.
Email questions or Paypal to billmahoney@aol.com
Regards - Bill Mahoney (Squinky)
Go to Squinky.com to browse the BoR bands and parts collections in the Heuer and Beads of Rice sections. We also have Titus and Seiko signed BoRs in stock.