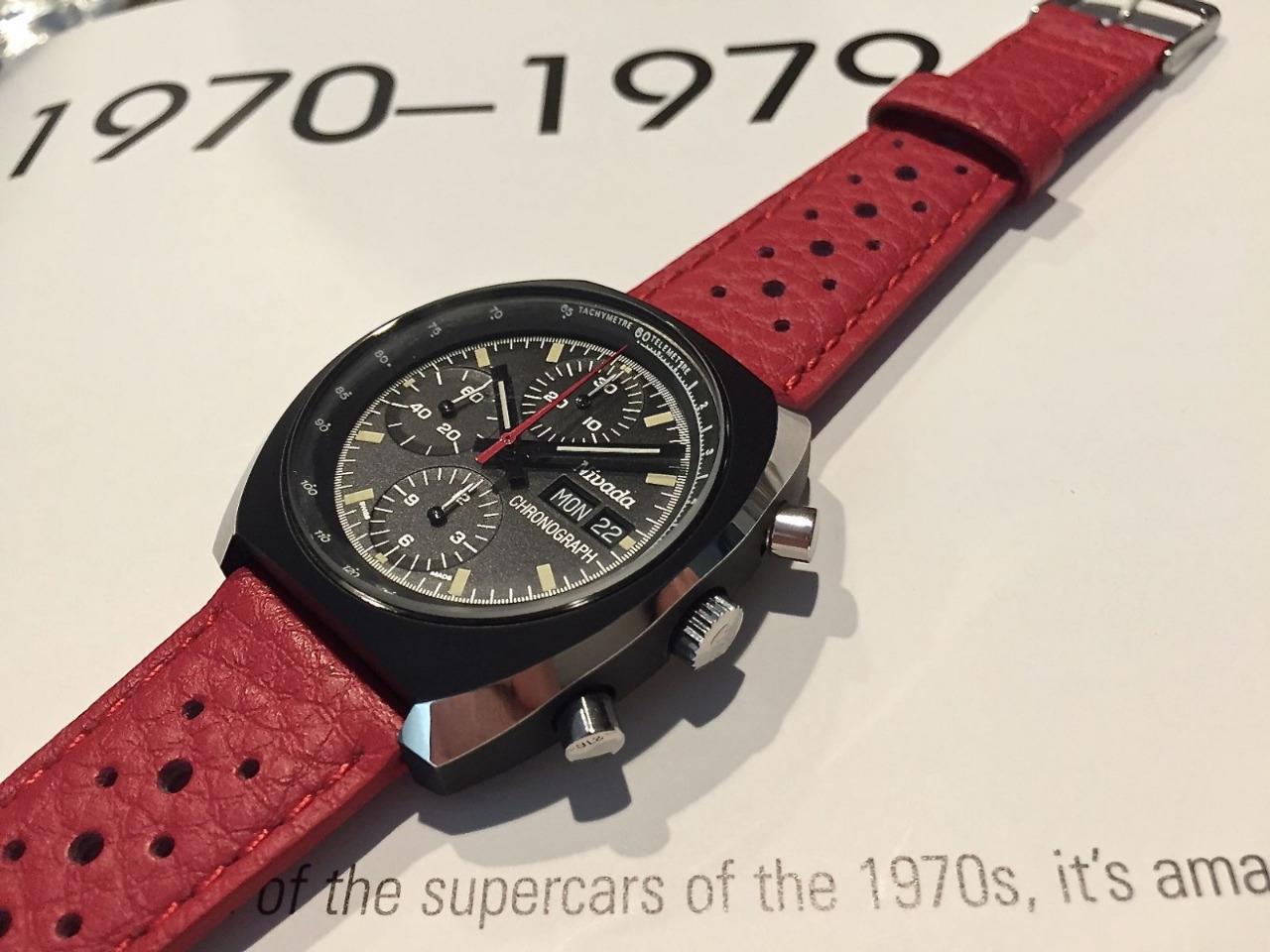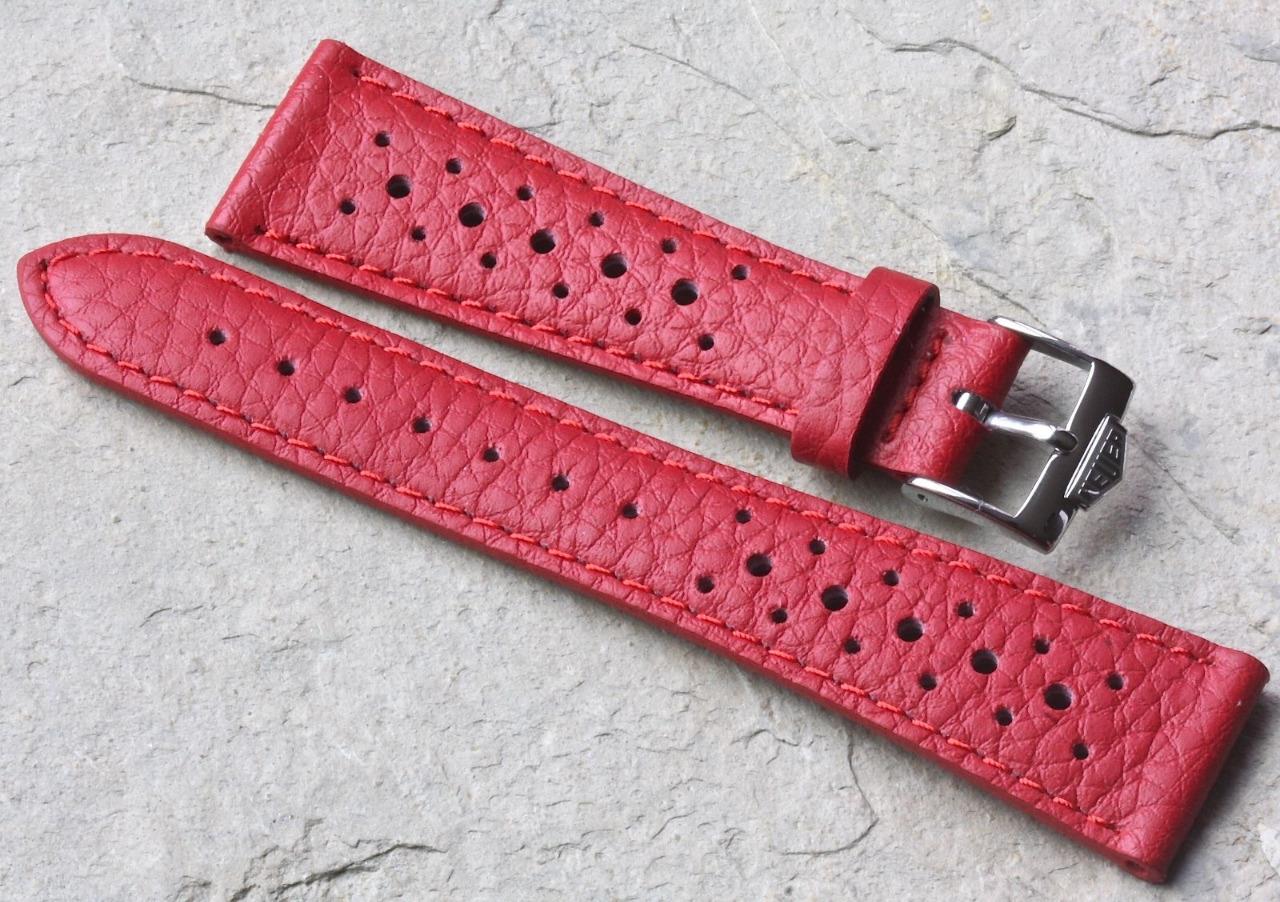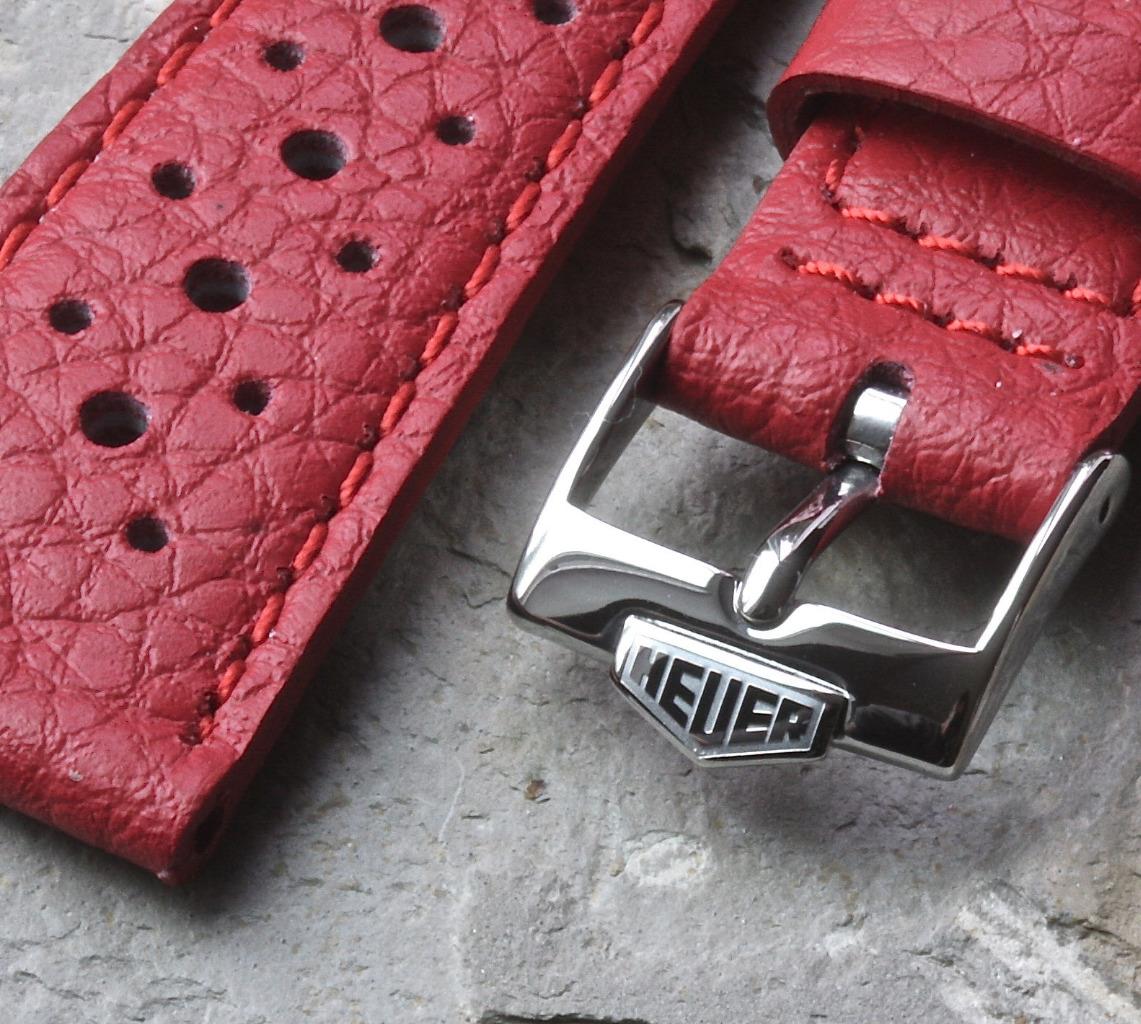 Nicely textured line of vintage leather rally bands. Rare opportunity for vintage white rally bands in 20mm or 22mm or to get that just "perfect" texture vintage blue or black leather rally band. The red ones add a really bold look to any chronograph and really highlight red elements in dials and hands. Swiss Made 1960s/70s NOS rally straps, completely unsigned, now available in white in 20mm or 22mm; blue in 18mm, 19mm, 20mm, 21mm or 22mm; red in 18mm, 20mm or 22mm; and black in 20mm and 22mm. These bands are $195 each or you can save $135 by getting any 3 bands without buckles for $450 - a special CT offer! There is an option to add a Heuer reissue buckle to any of these bands. All sizes taper to 16mm buckle ends. These bands are nearly identical in color and texture to our vintage NOS Heuer Corfam bands that sell for more than twice the price.
The white bands really make those Montreals pop, and are a great color change of pace from dark bands.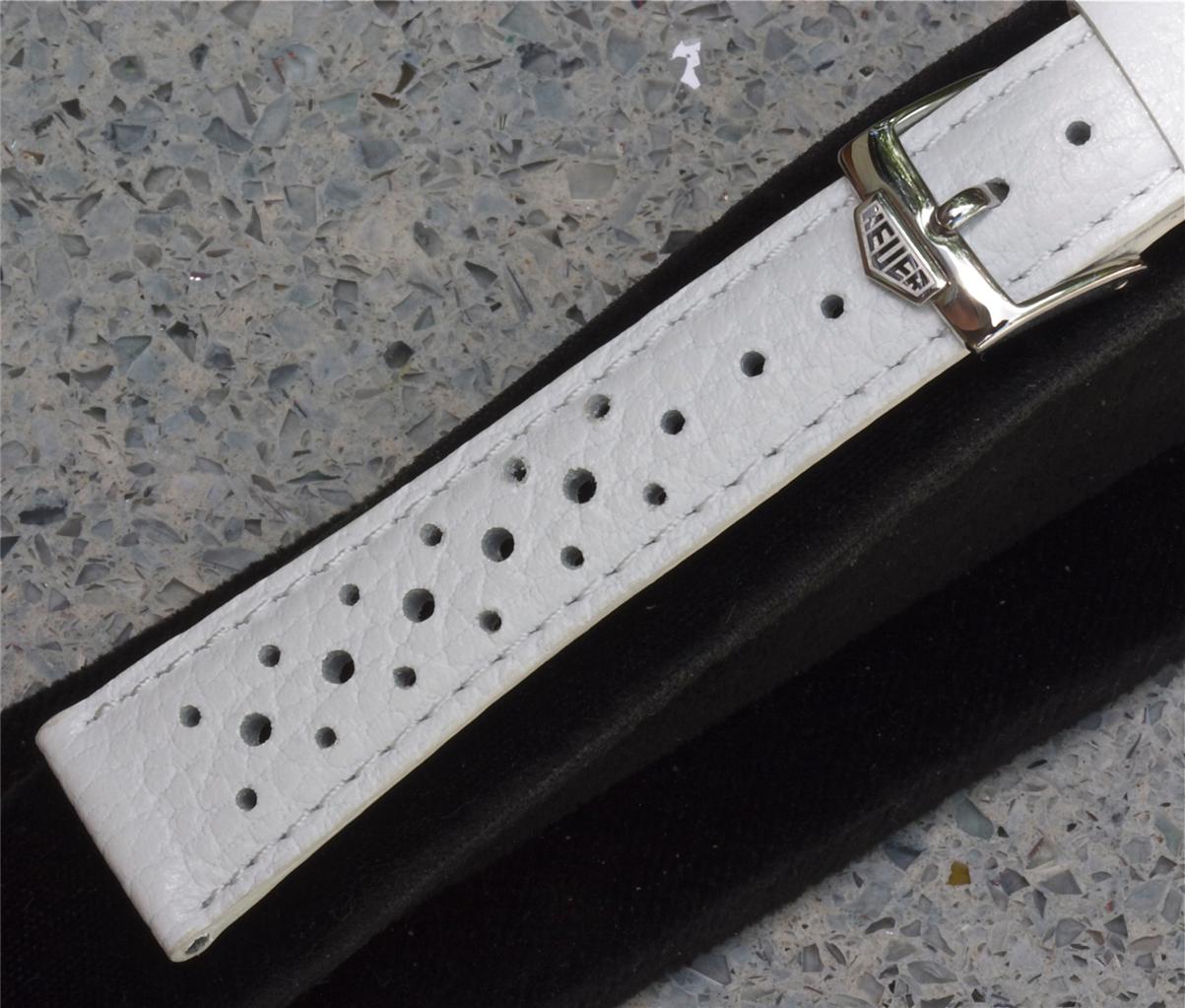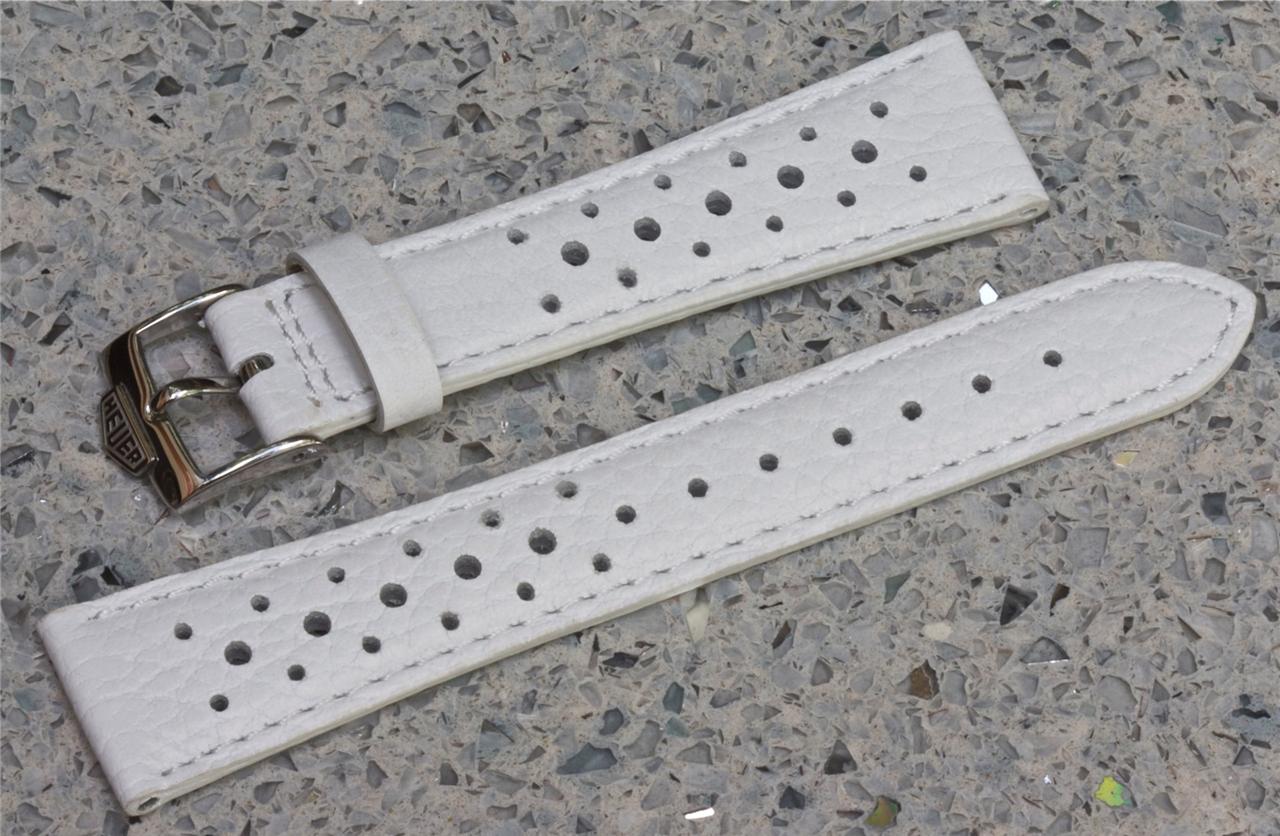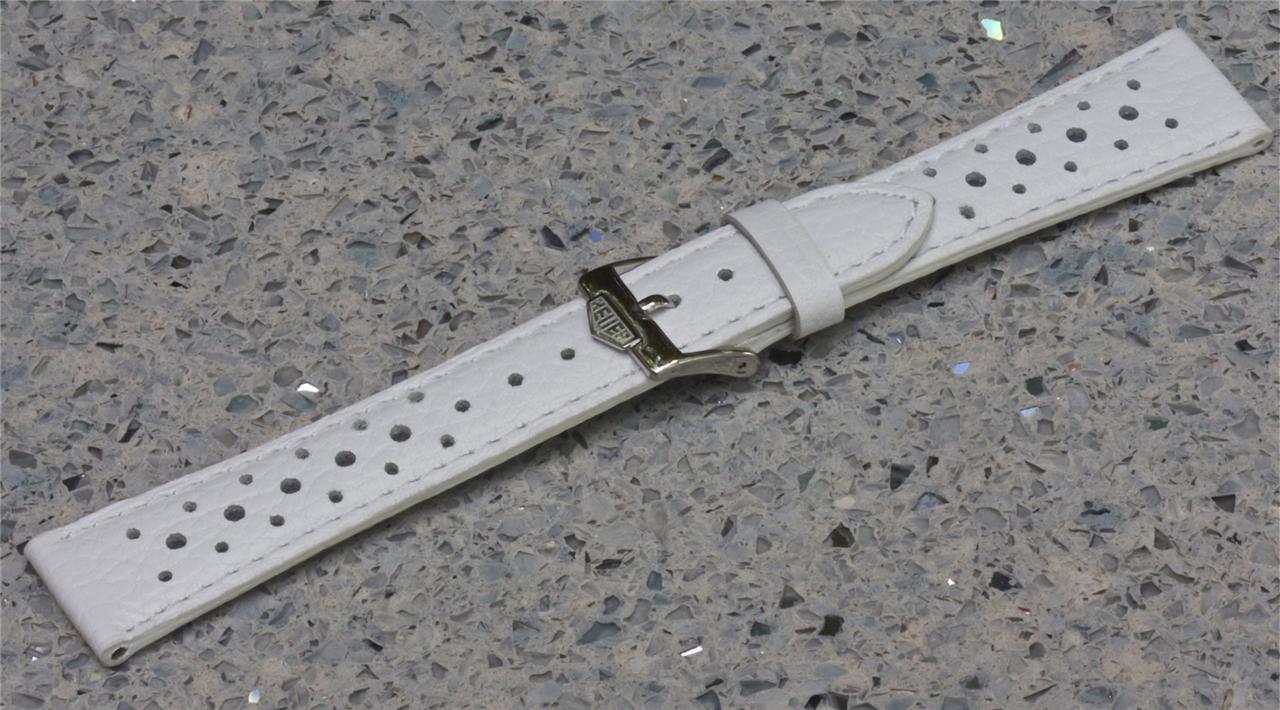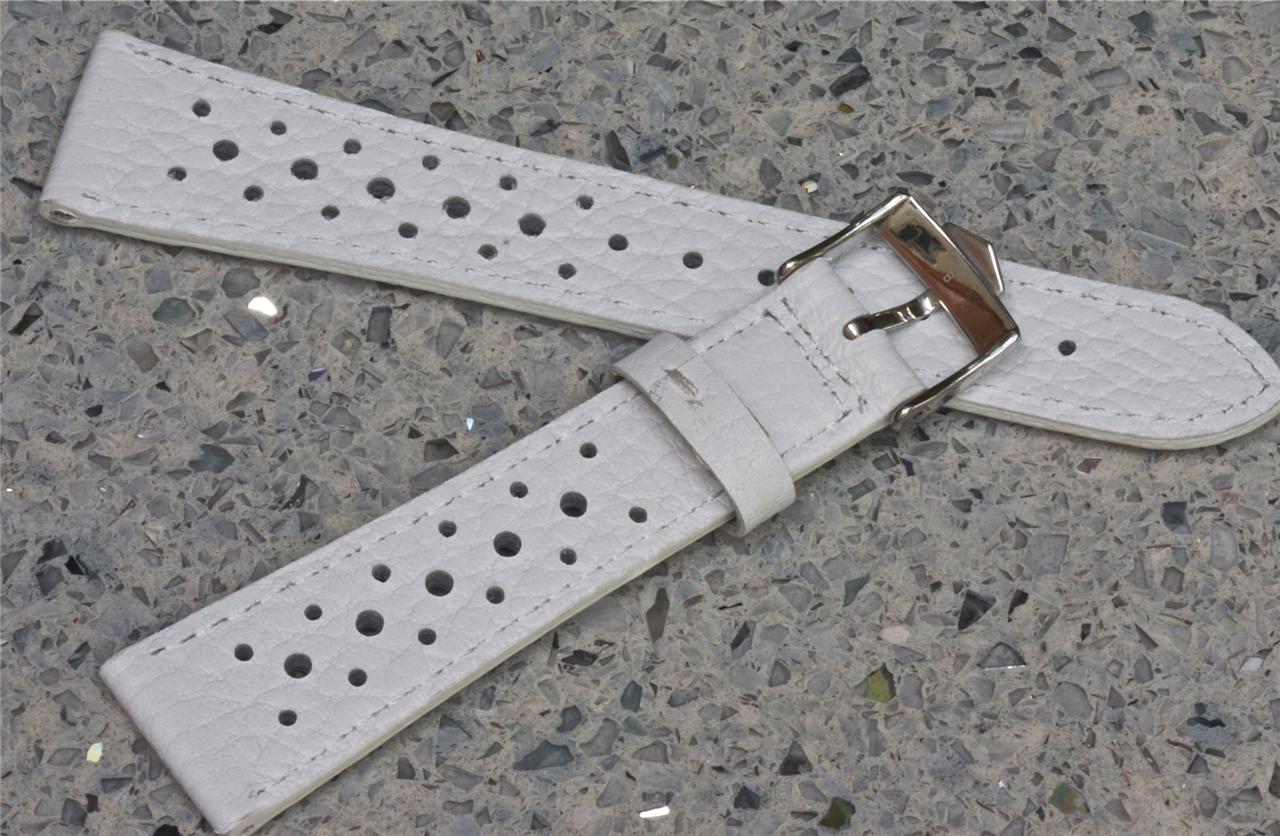 Or get that vintage Corfam look in an original vintage period strap for your chrono with a black or blue band. Ideal combination and color for your Siffert or Monaco 1133B or blue Silverstone.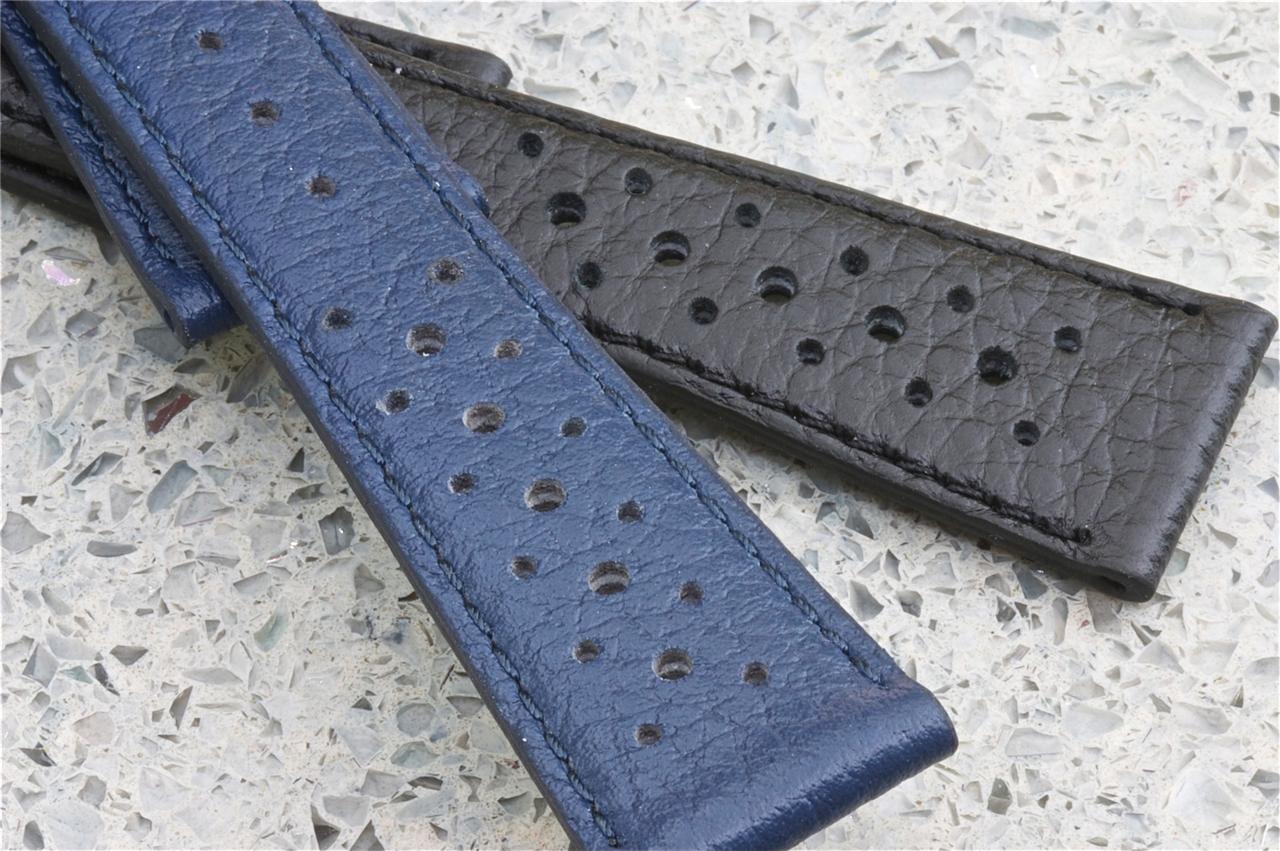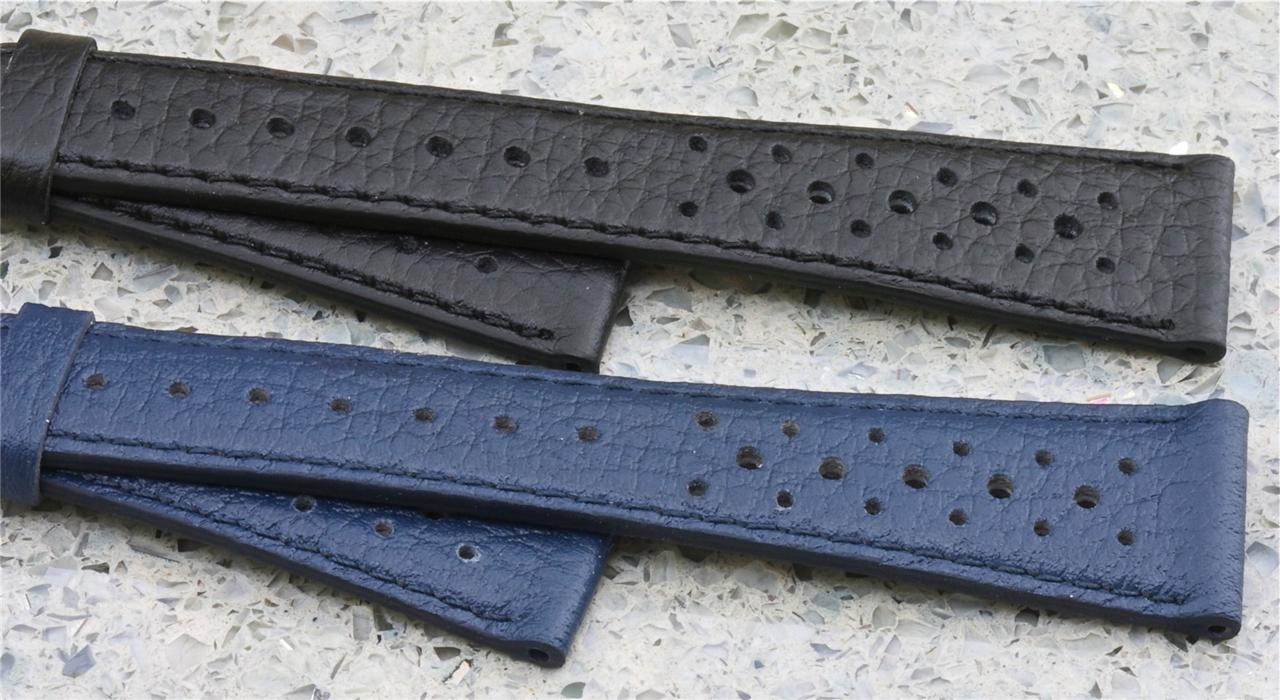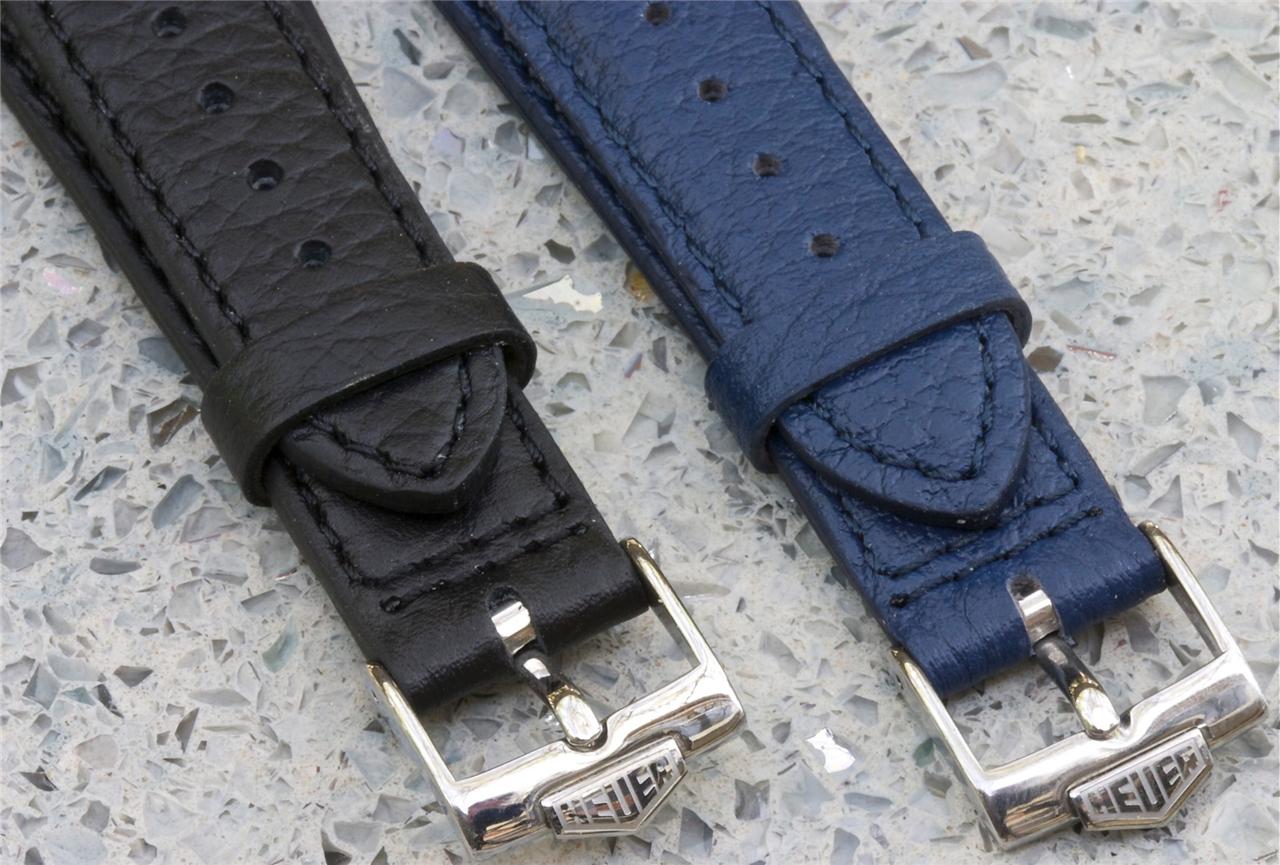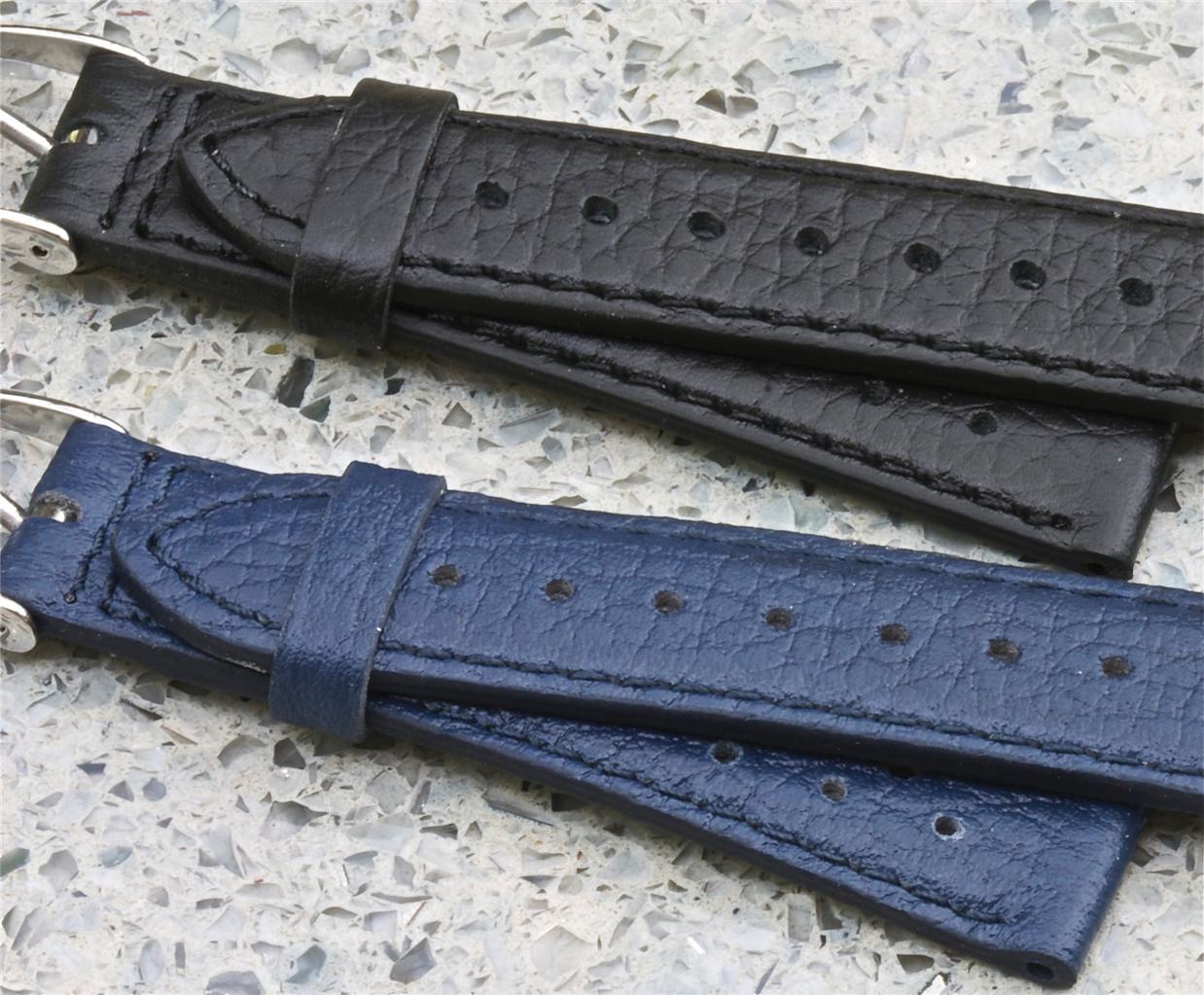 These bands will also look great on vintage Zenith, Omega or other chronographs of the time period, matching blue hands, sub-dials, bezels or registers. Or go with a classic black rally band on any of your vintage chronos.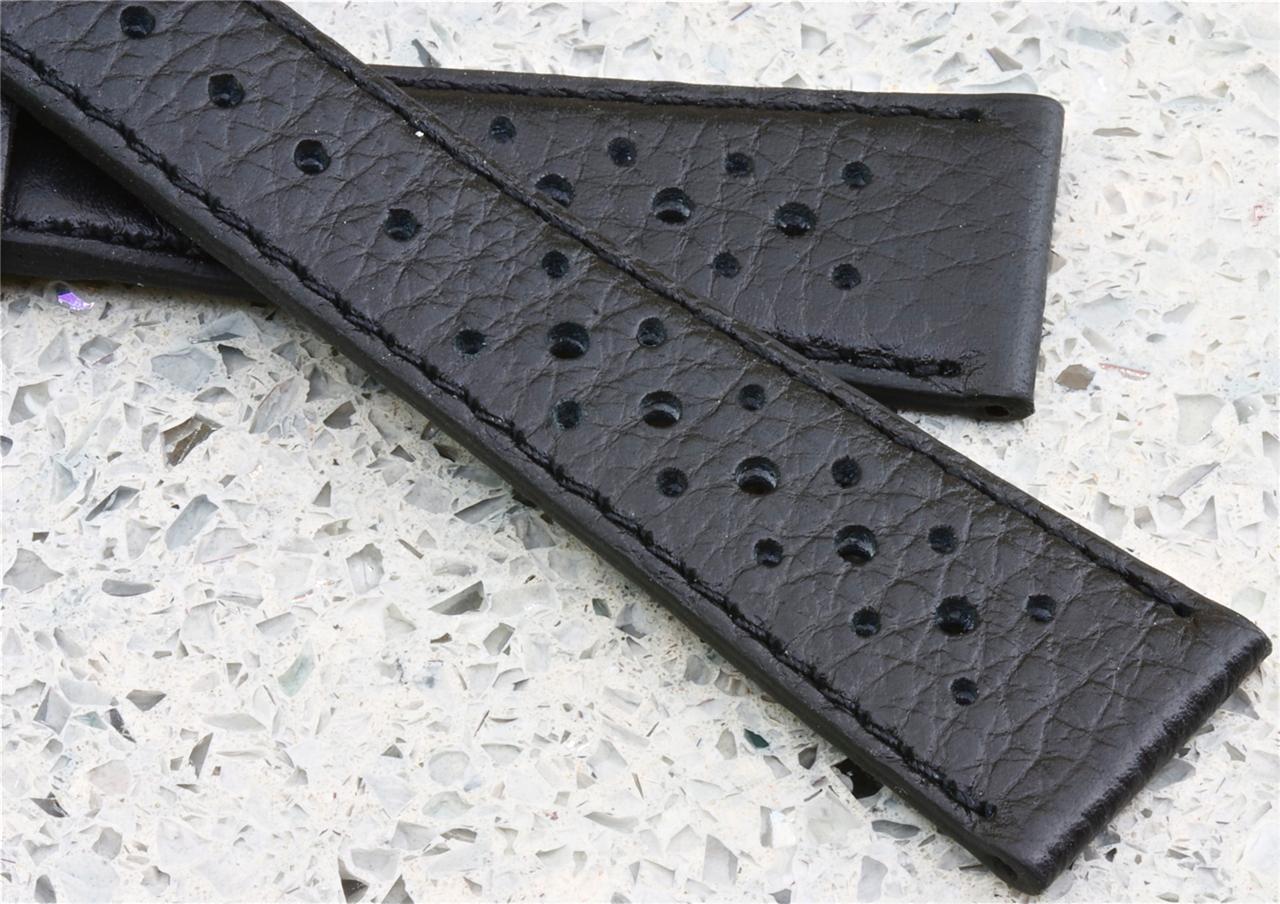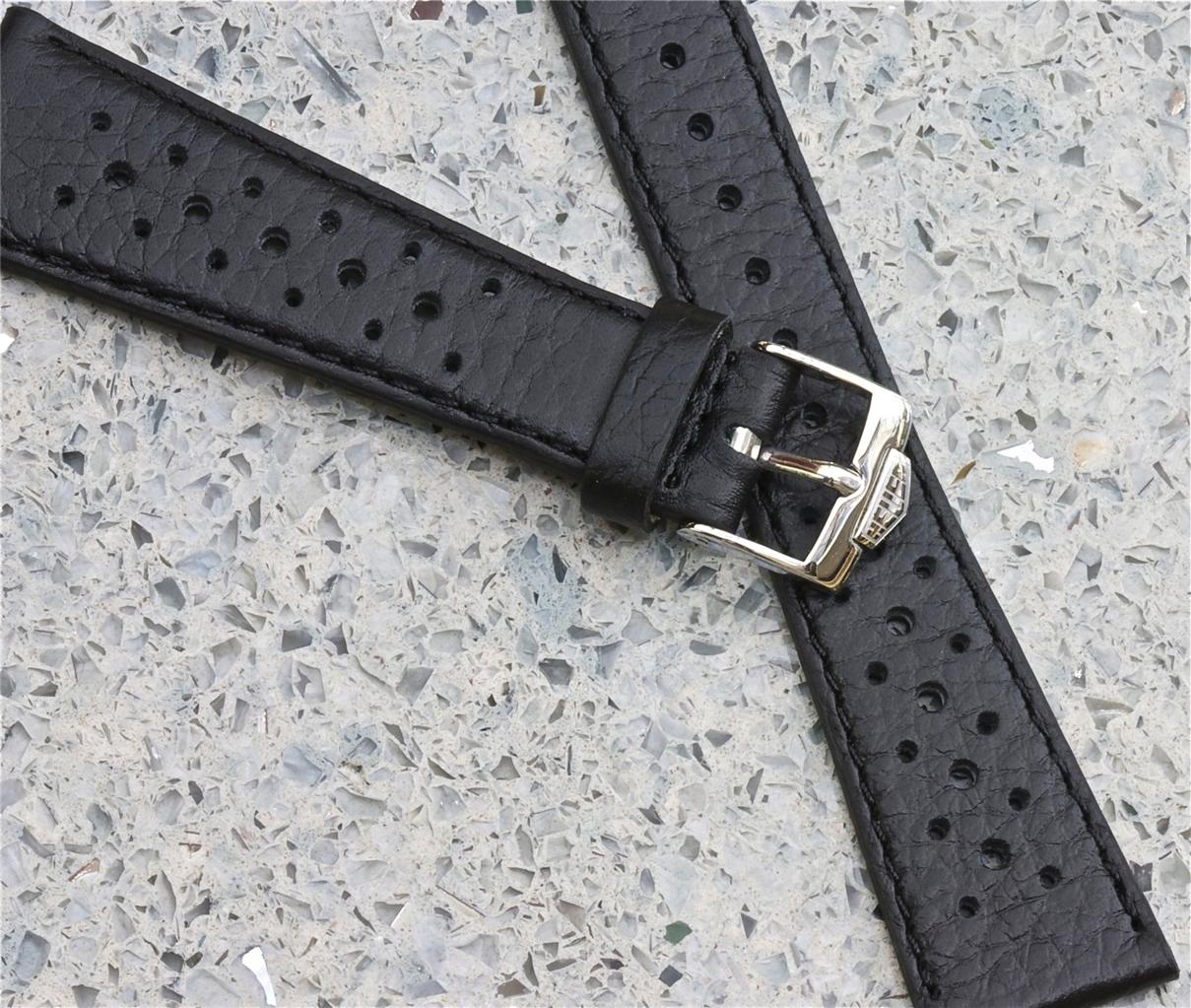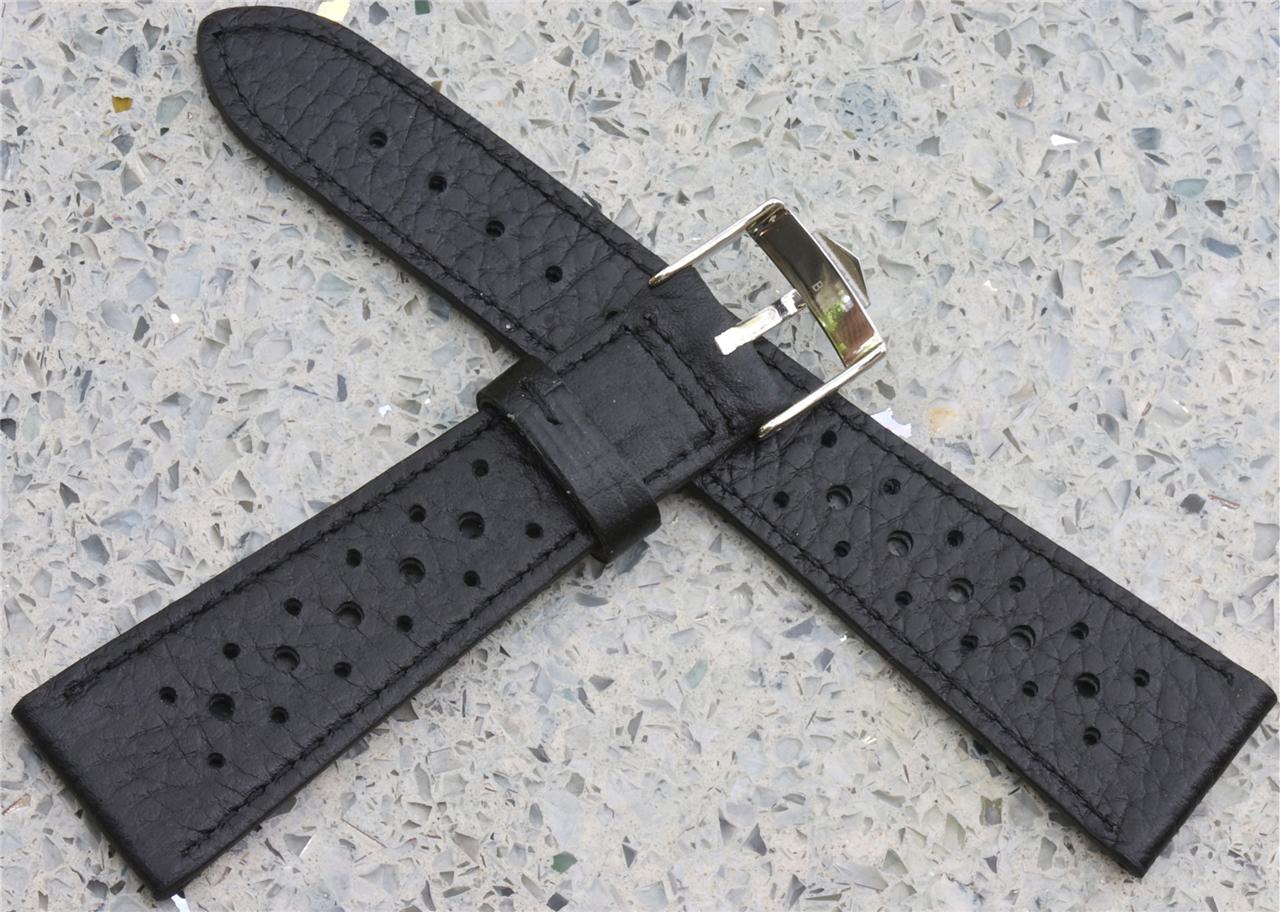 As with all of my vintage NOS stock, supply of some colors and sizes is very limited. Offered here fit with a steel reissue Heuer 16mm opening steel buckle authenticated with the B stamp on back. Or you can purchase the any band without a buckle installed.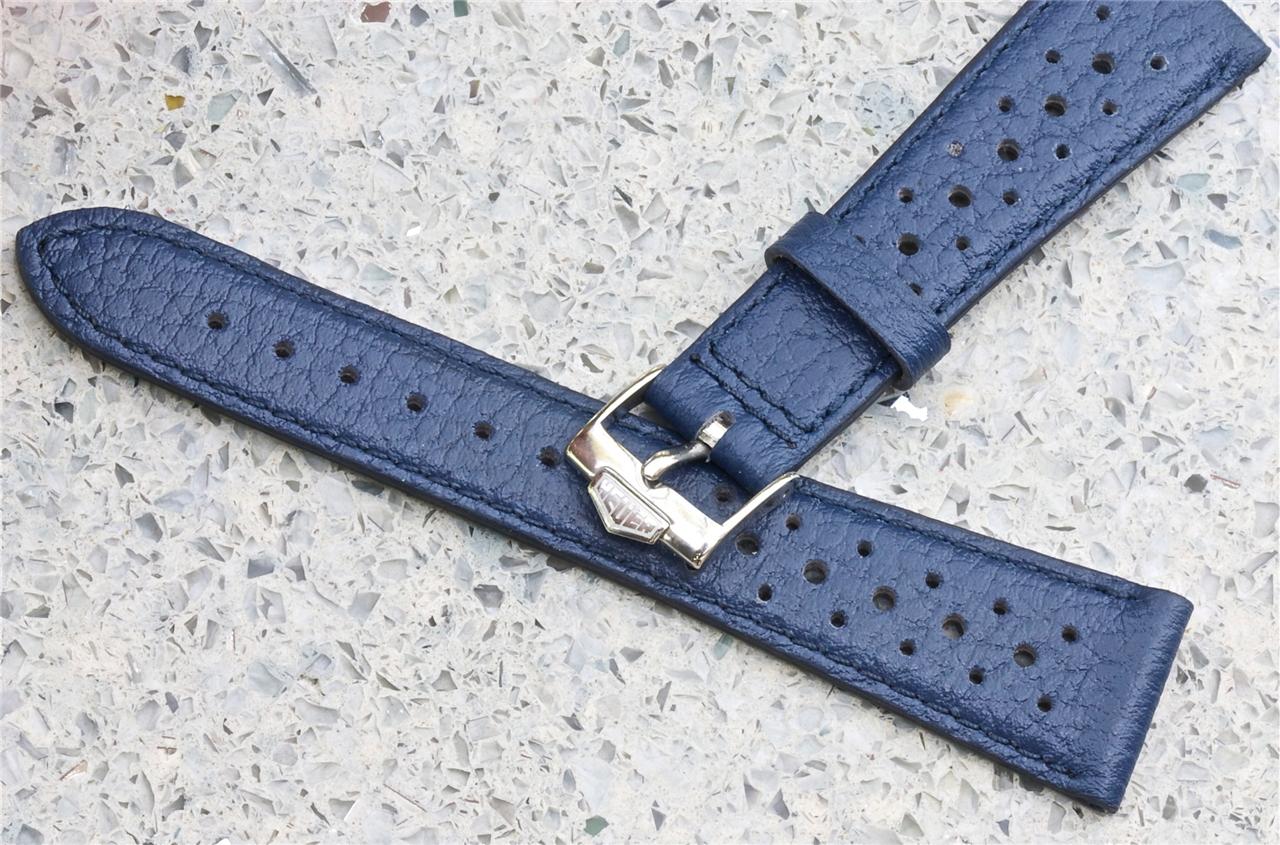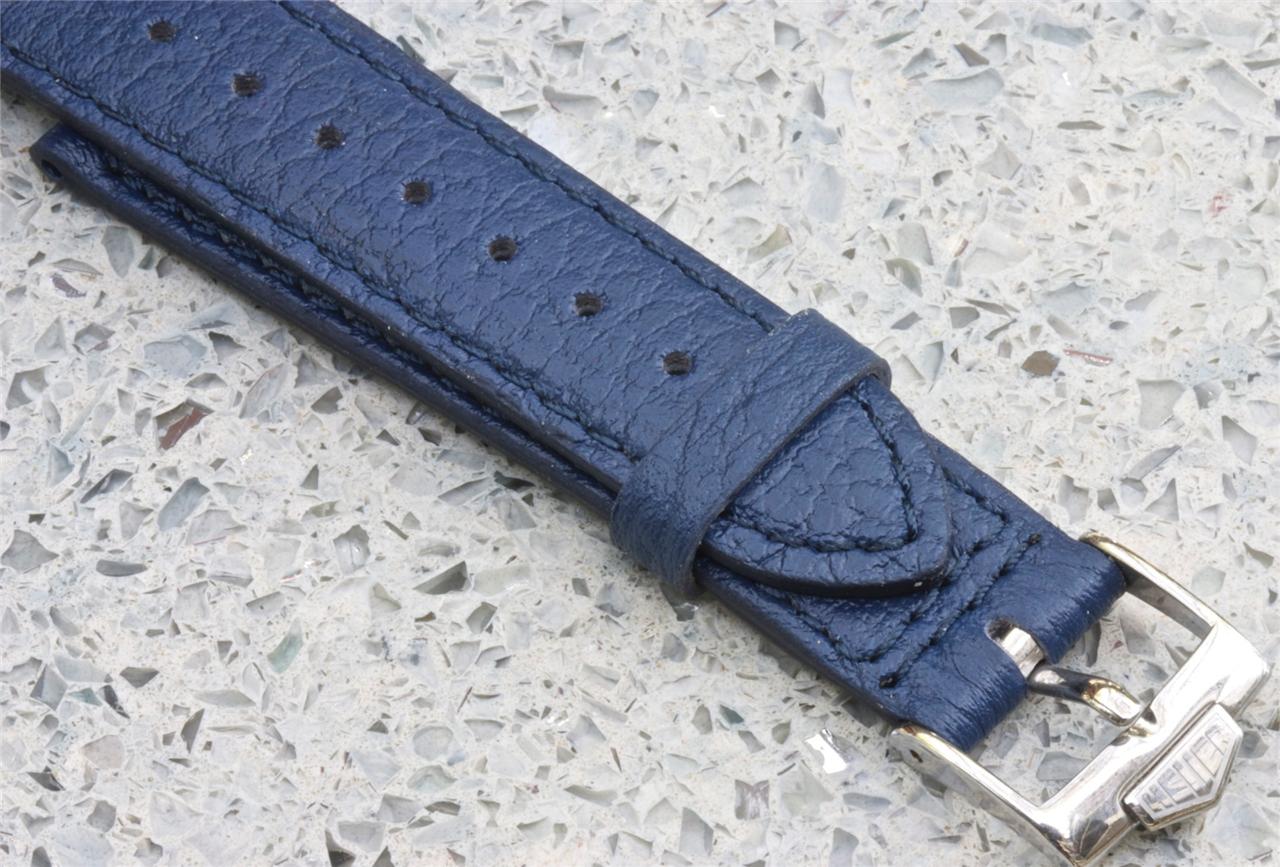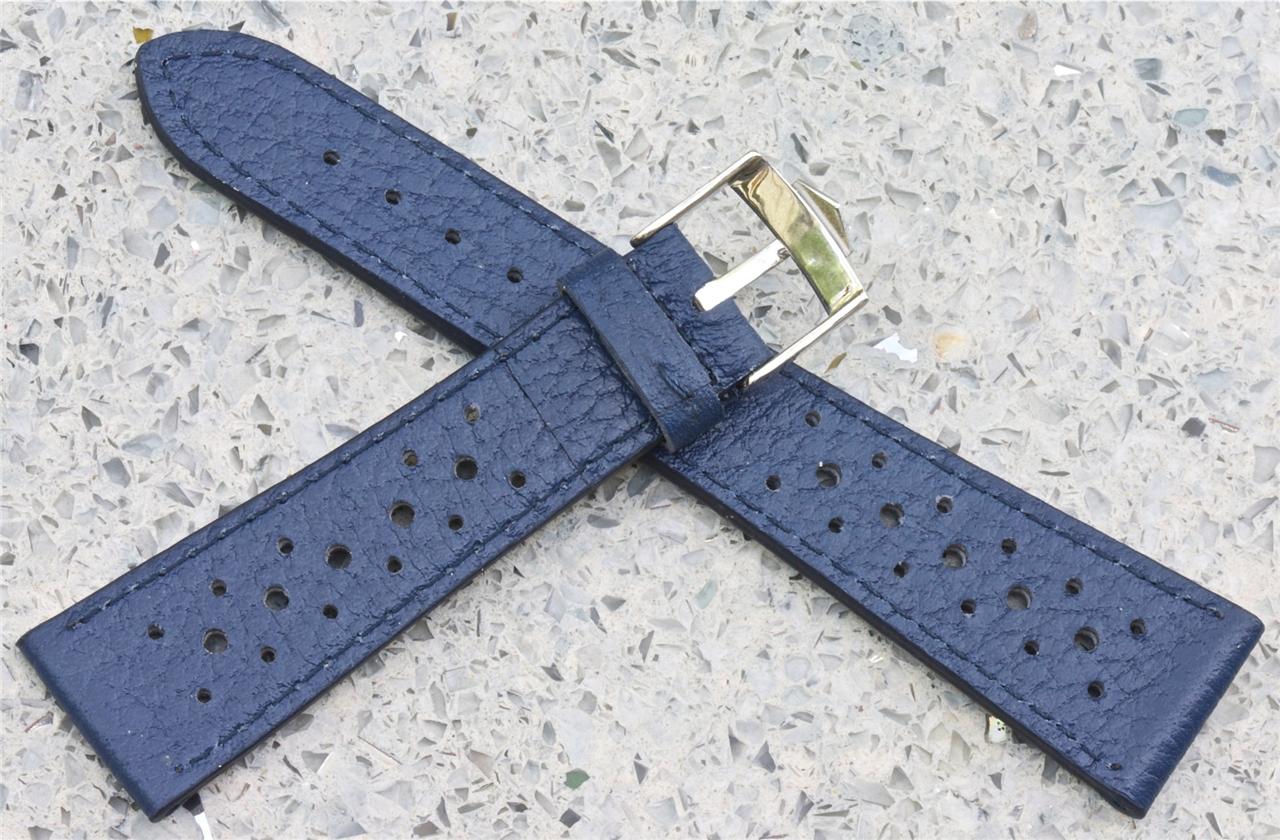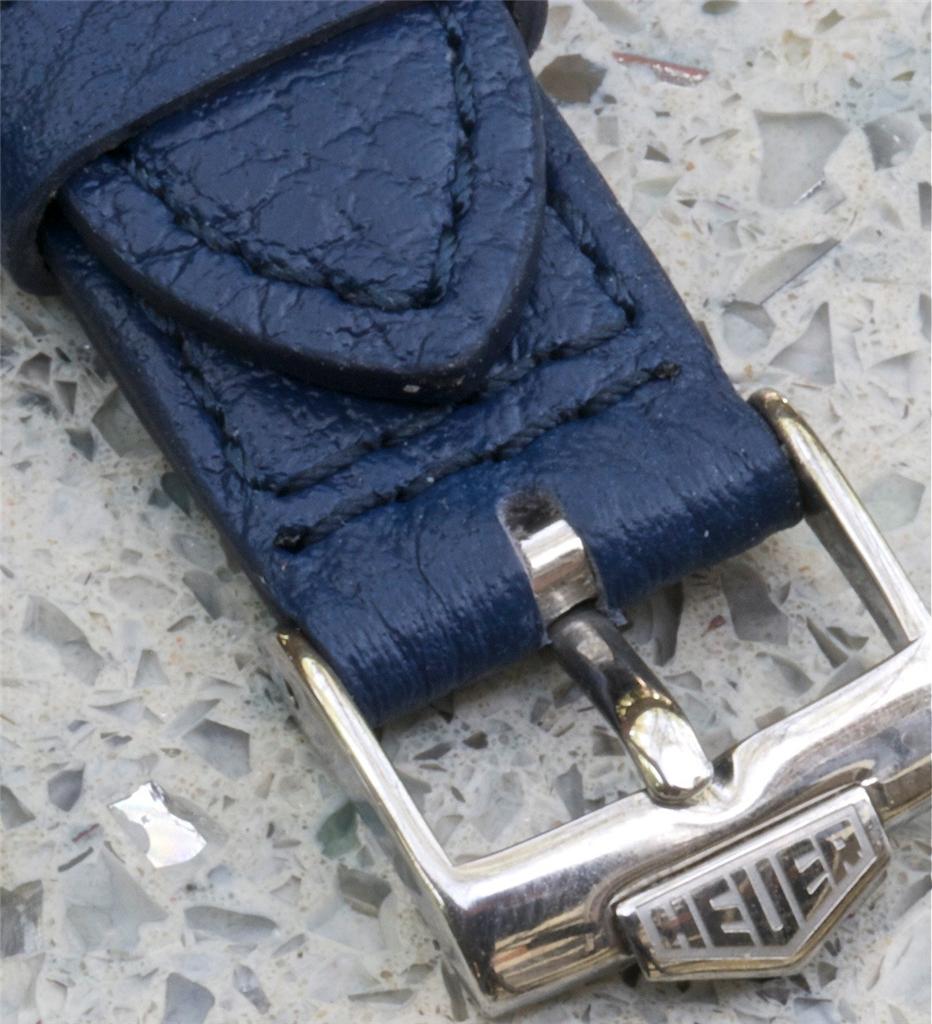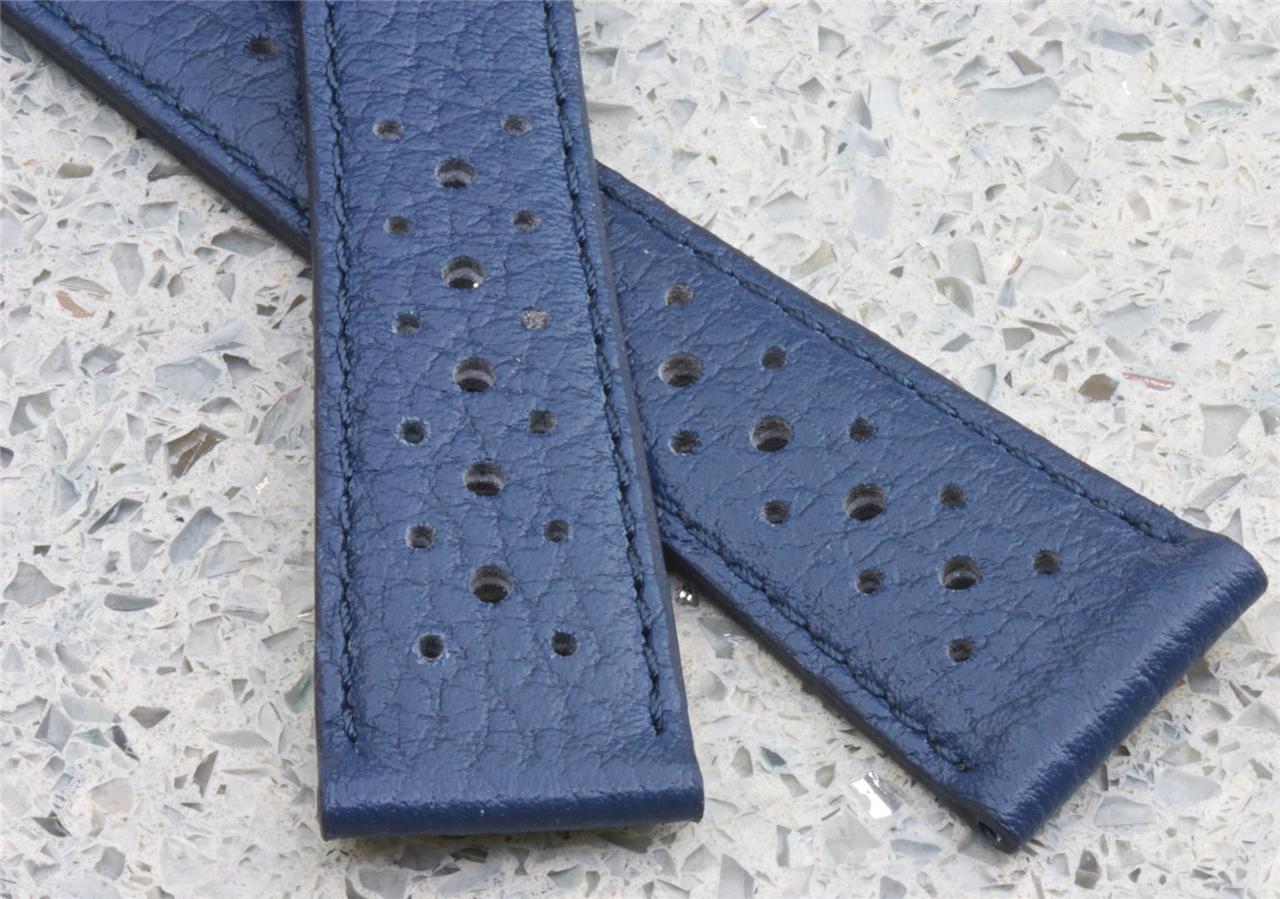 Fully stitched, soft calfskin leather. In mint NOS condition. Standard length strap of 7 5/8 inches long (19.5cm), pieces end to end, not counting the buckle. Metric measurement is 120/75. The thickness goes from 2.9mm at the tail to 3.7mm where the band meets the watch. Bands have a single, sliding strap keeper.
CT PRICES (always my lowest advertised prices)
$195 for any band without a buckle or $395 with a Heuer buckle
SIZES & COLORS
18mm – blue or red
19mm - blue
20mm – black, blue, red or white
21mm - blue
22mm – bordeaux, black, blue, red or white
STRAPS ONLY COMBO DEAL: Save $135 get any 3 bands without buckles for $450 - Special Offer only here on OTD!
HEUER BUCKLES COMBO DEAL: Save $65 get any 2 bands with Heuer buckles for $725 - Special Offer only here on OTD!
SHIPPING: Shipping/tracking $8.99 within the USA. International shipping for $69.99 via Express arrives in 3-4 days in any country.
PAYMENT: Paypal payment to billmahoney@aol.com or money order/check by mail.
We have more than 200 vintage Heuer-related items for sale at Squinky.com so have a look at the Heuer, Leather Racing Straps and Tropic Rubber Straps sections.
Regards - Bill Mahoney (Squinky)
Squinky.com