Dear All
For sale is this CWC Royal Navy Non-Lume Navigator c.1981

The Cabot Watch Company (CWC) was established in 1972 and supplied watches to the British military and various government organisations.
The CWC Navigator was first produced in 1980 and was issued to all three branches of the Ministry of Defence (MoD) for navigational purposes.
The watch for sale is extremely rare as it is one of the very few issued to personnel on nuclear-powered submarines. This is evident by the white non-luminous material applied to the dial and hands, the absence of an encircled T on the dial and its NATO stock number ending 7363.
Only around 100 of these watches are thought to have been issued and a mere five 1981 examples, including the one for sale, are currently known to still exist. In 1981, the batch of serial numbers range from 1012 to 1092 and the serial number of the watch for sale is 1063.
Due to its extreme rarity, the CWC Non-Lume Navigator watch for sale represents an excellent opportunity to purchase a wonderful new vintage British military timepiece.
The watch for sale is in lovely overall condition.
The dial is in excellent condition with no obvious flaws or blemishes.
The hands and crown are all correct to the original specification of the watch.
The casing is in excellent overall condition with very few noticeable marks or scratches.
The ESA 536.121 quartz movement is in good condition with a new battery recently fitted.
The watch diameter is 36mm.
Please see photos below: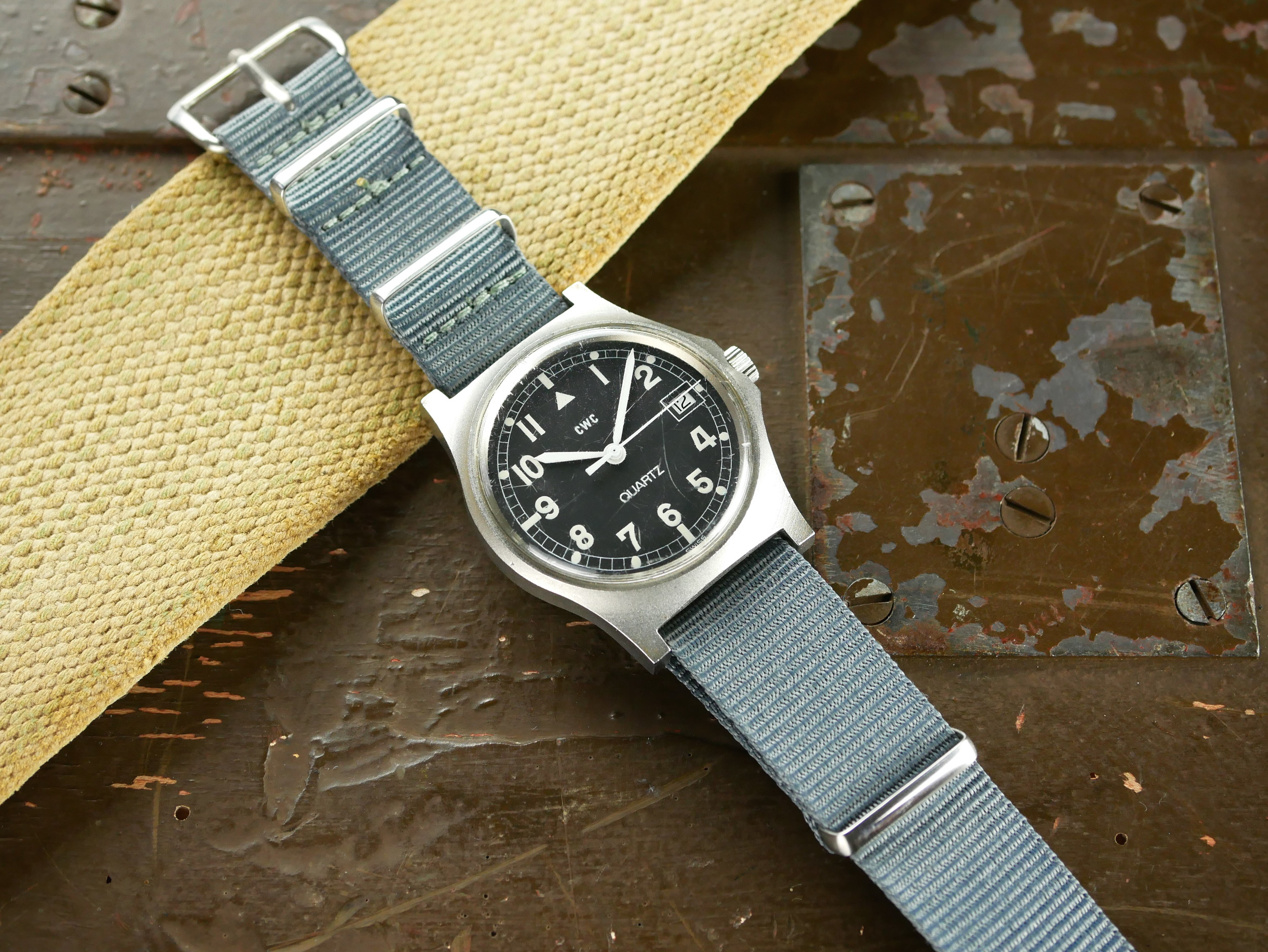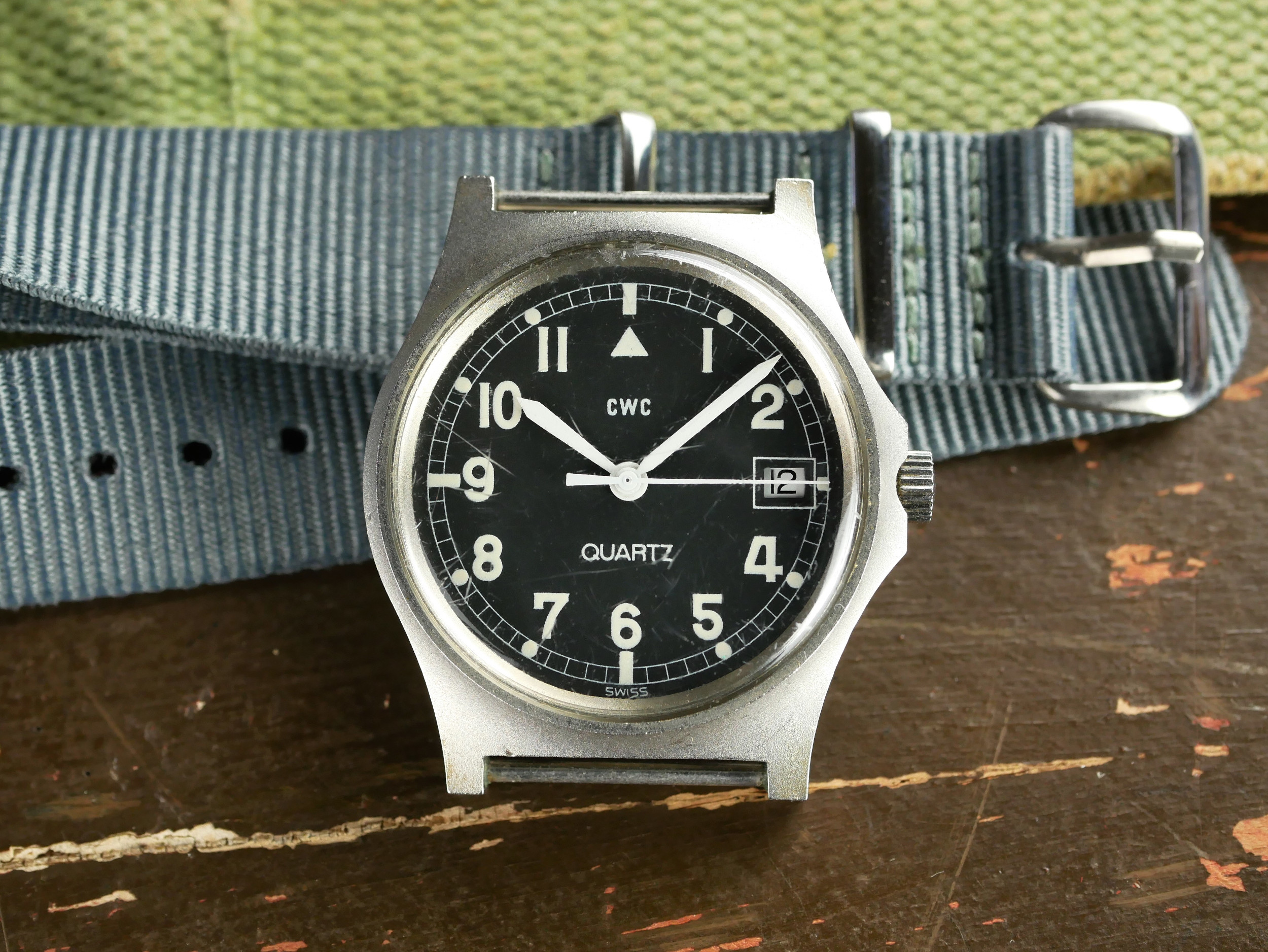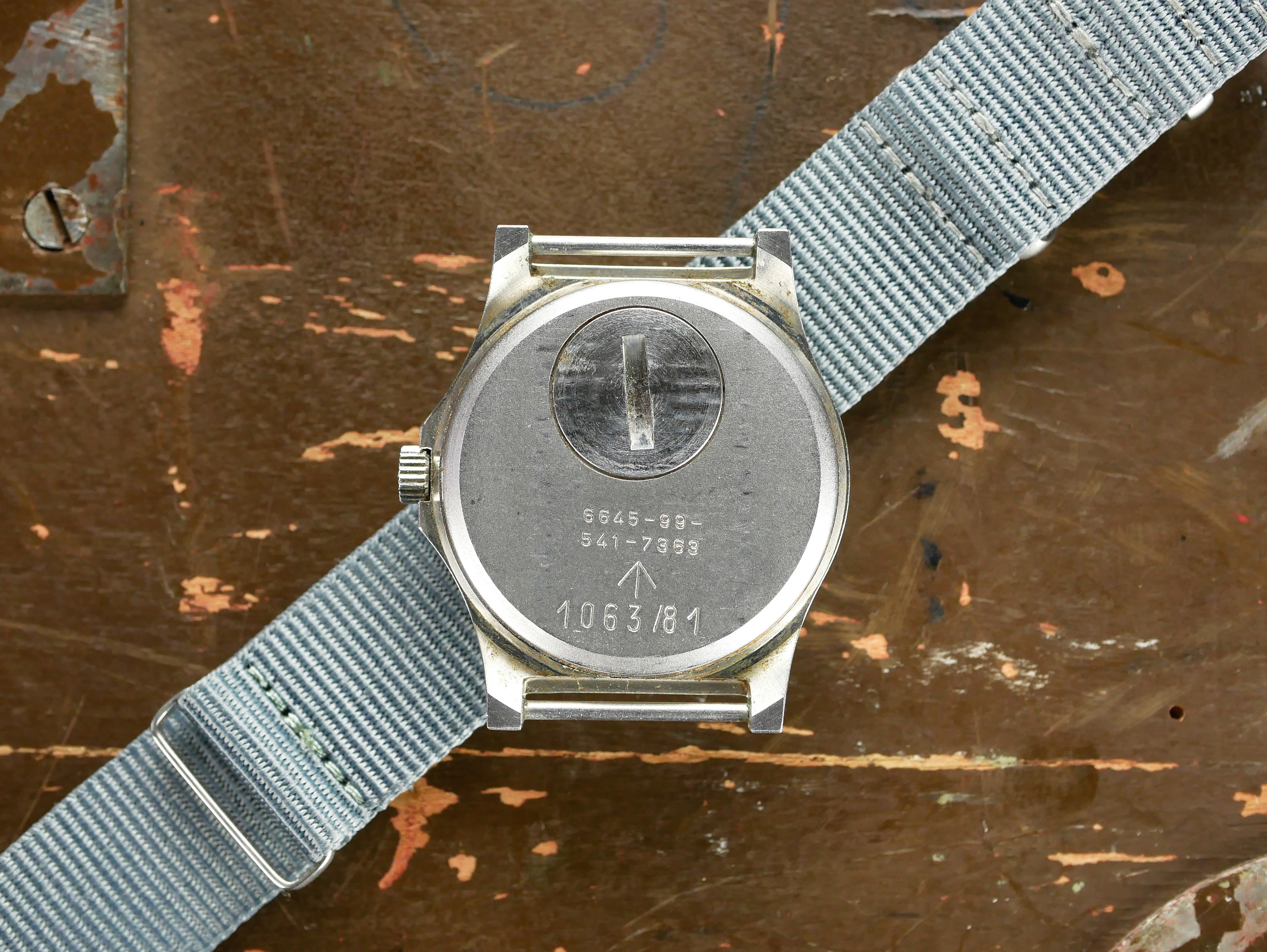 The watch is currently listed for sale on our website for £3,995. The watch comes complete with two new NATO straps and a quality handmade leather watch pouch.
All our items are guaranteed to be completely genuine and authentic examples of their kind. We offer a fourteen-day "no quibble" money-back guarantee on all the items we sell together with a full six-month warranty on all our wristwatches and clocks. This means that you can buy from us with complete confidence.
For further information on the watch for sale please feel free to call us on 0207 117 2807 or email us direct via info@finest-hour.co.uk
Many thanks and regards
Finest Hour