I sell more Swiss Tropic vintage NOS dive bands than anyone else, and this size and style is one of the most difficult to source: Straight ends 20mm Swiss signed Tropic fully perforated, waffle-finish band in New Old Stock. This is the EXACT band the Rolex AD would have put on your vintage Sub or GMT-Master back in the 1960s/70s originally, if you asked for the watch on a rubber dive strap. Also available here with a steel Heuer reissue buckle installed if you want it for one of the many vintage 20mm Heuer chronograph models.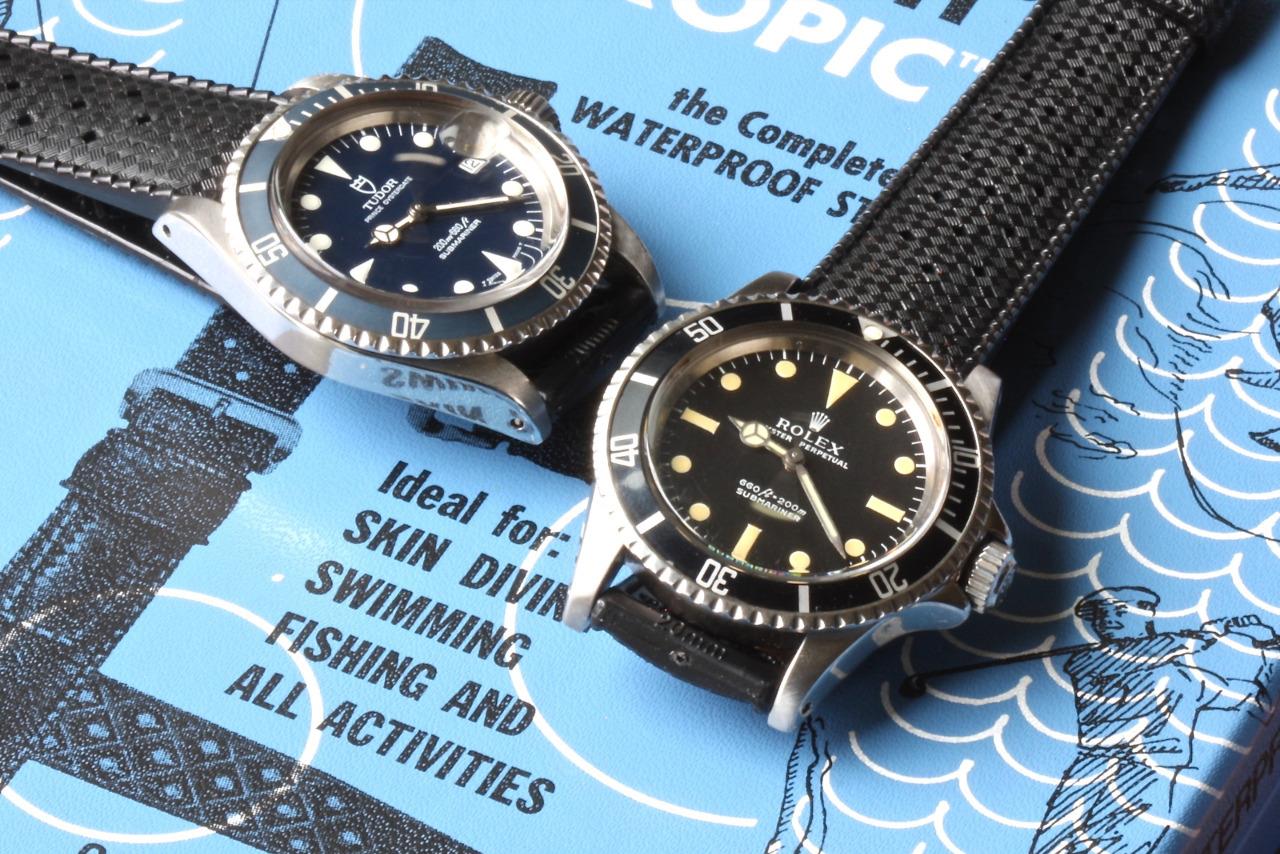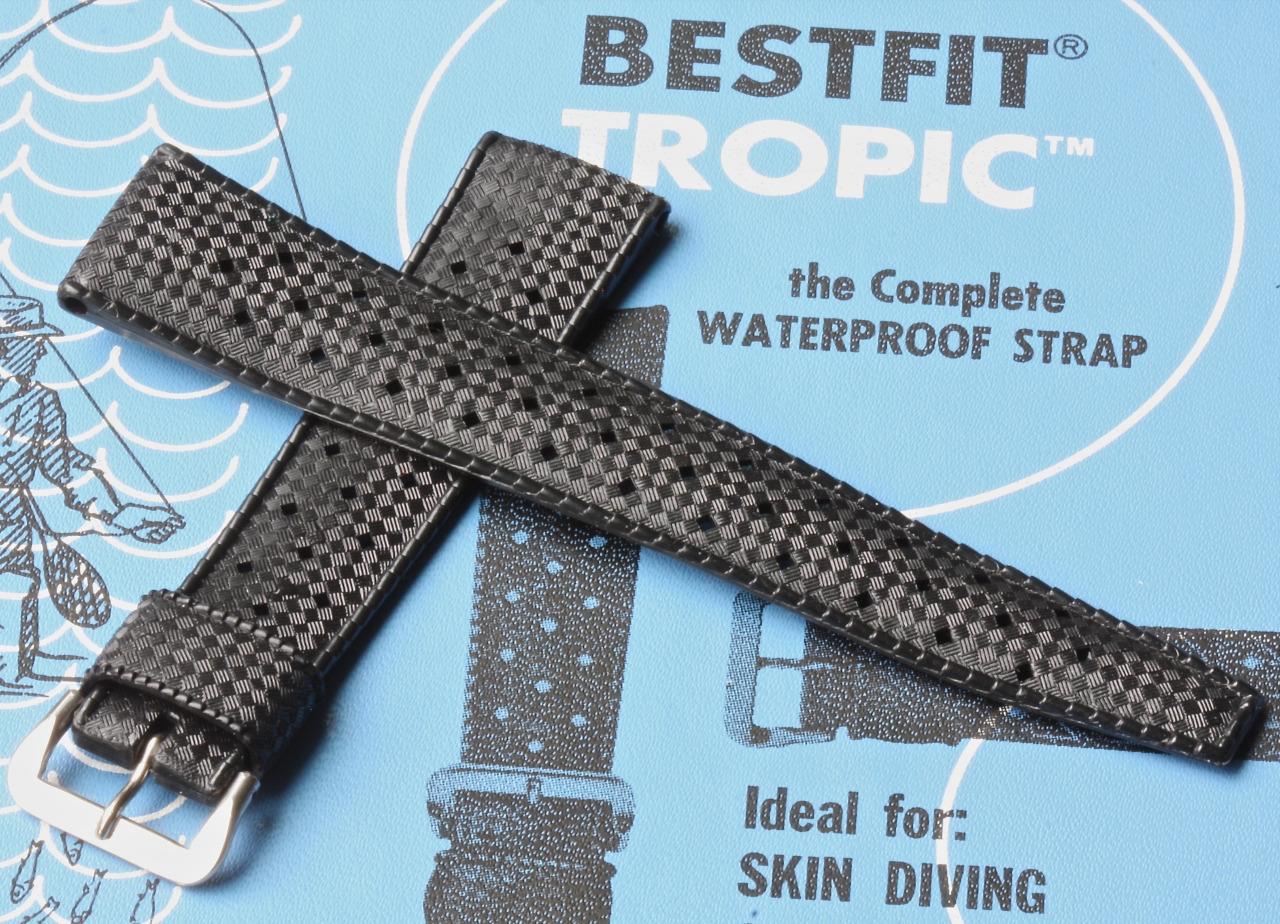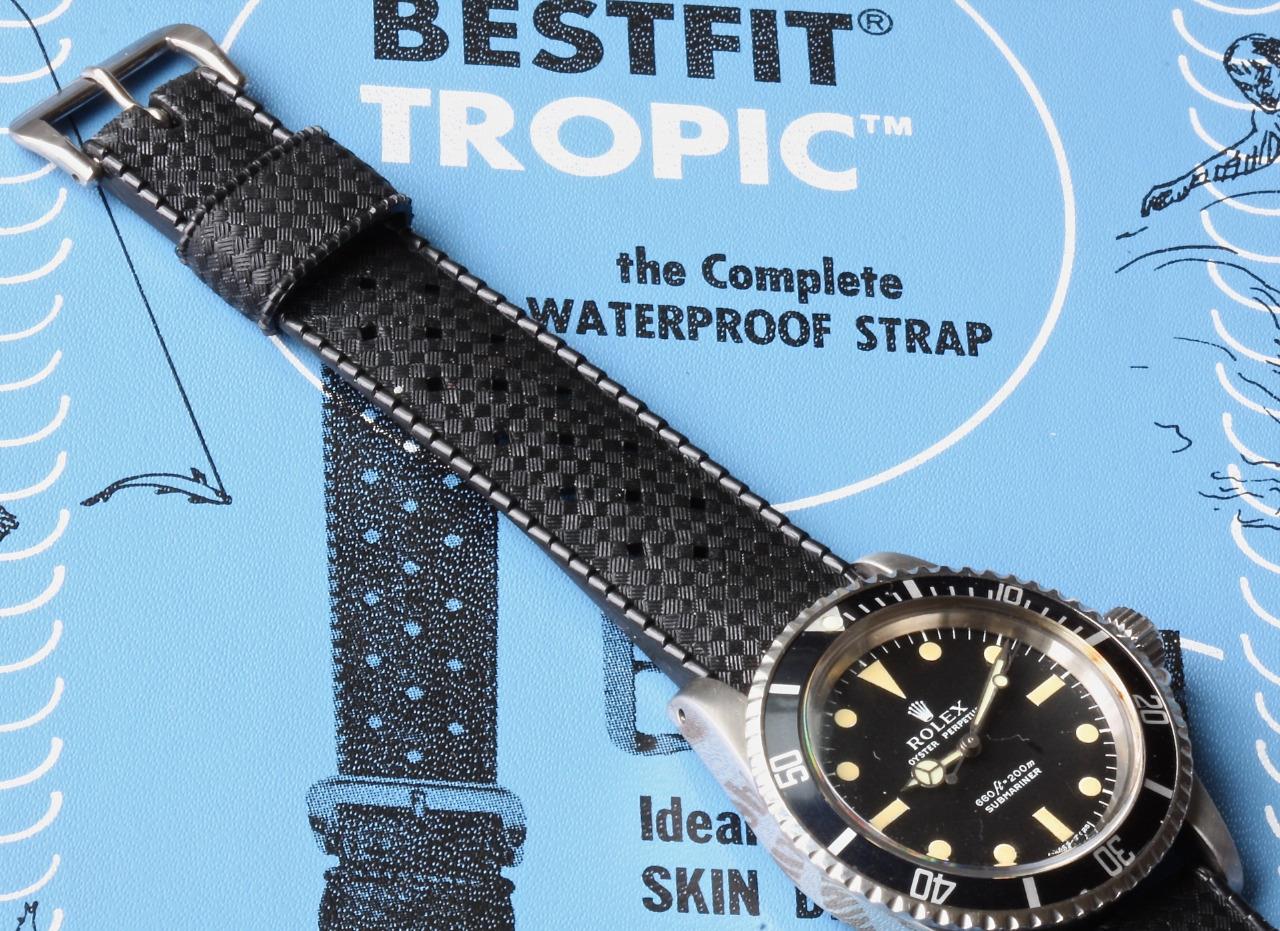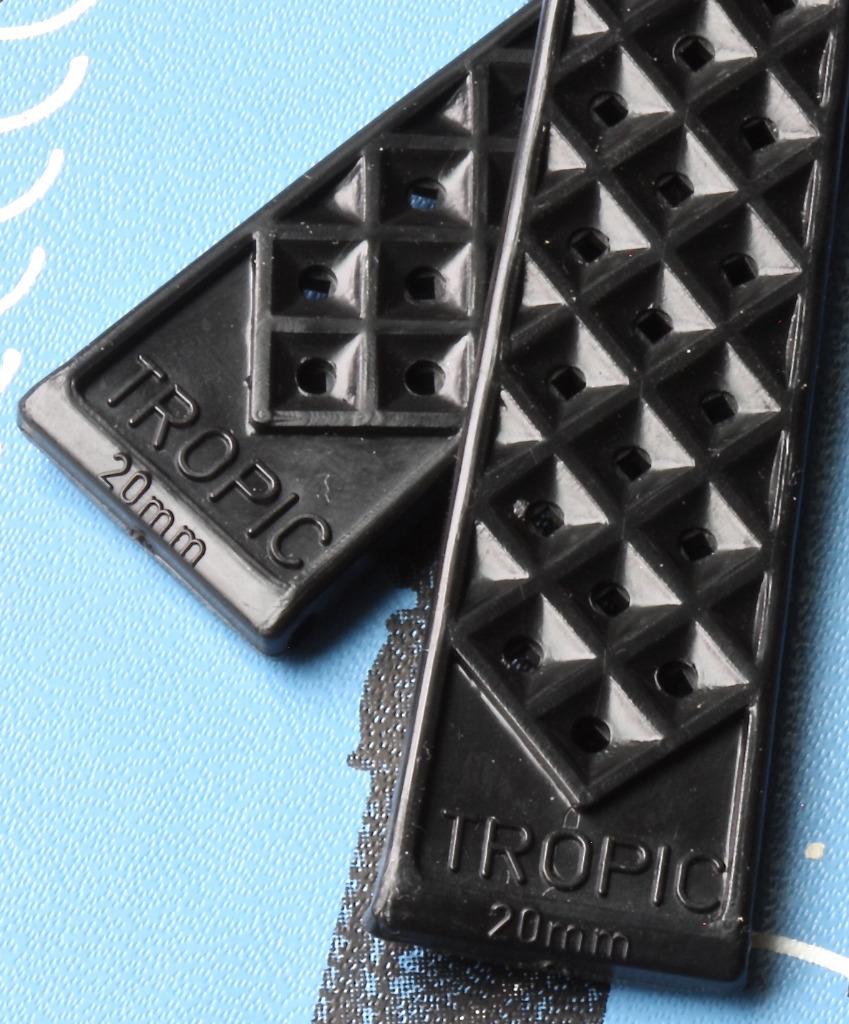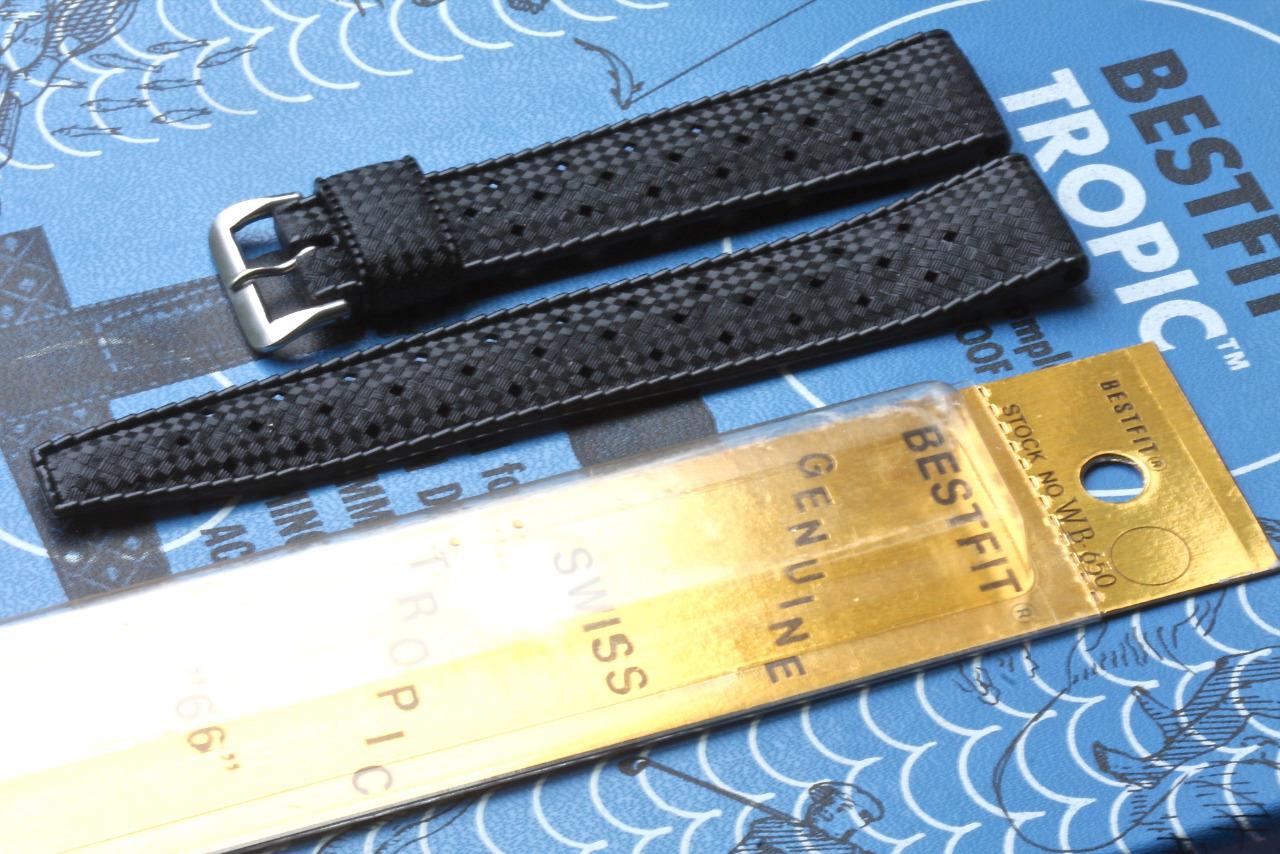 Authentic Swiss signed Tropic dive band from the 1960s/70s also ideal for a Heuer diver, Autavia, Carrera or Montreal, as well as your Rolex Subs, Sea-Dwellers, GMT-Master or an Omega Speedmaster. Takes the common 16mm inner opening buckle size, if you want to add a signed buckle or I can sell you a Heuer buckle and install it.
Length of this band measures a generous 8 1/8 inches long, with the pieces placed end to end, not counting the Acier original premium type buckle. The sizing holes for this style run all the way down the middle, so this band will fit many size wrists. The rubber is thick and supple. Band is 5mm thick where it meets the watch and 3mm thick at the tail end. Nice pliable, soft rubber, super comfortable band to wear and fully washable.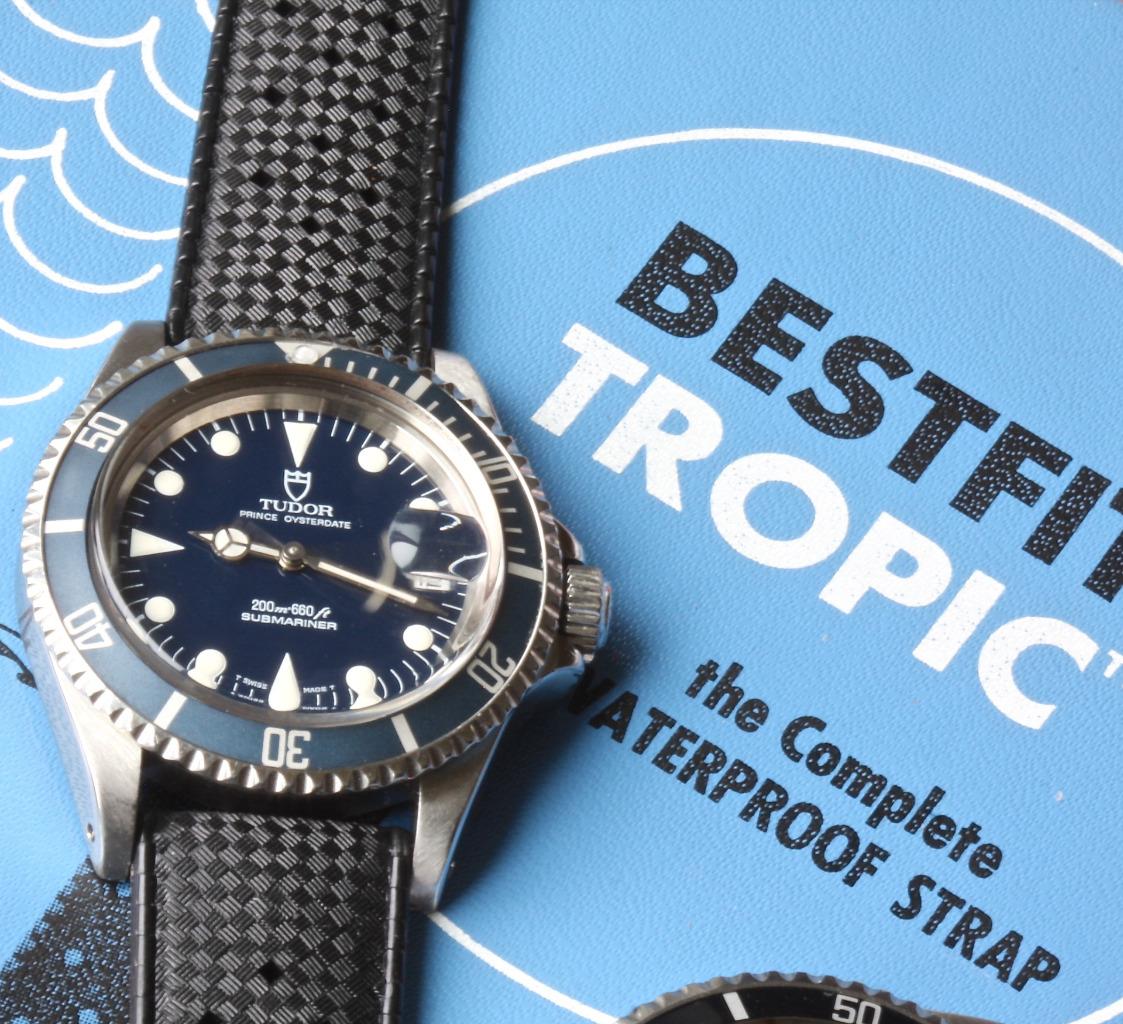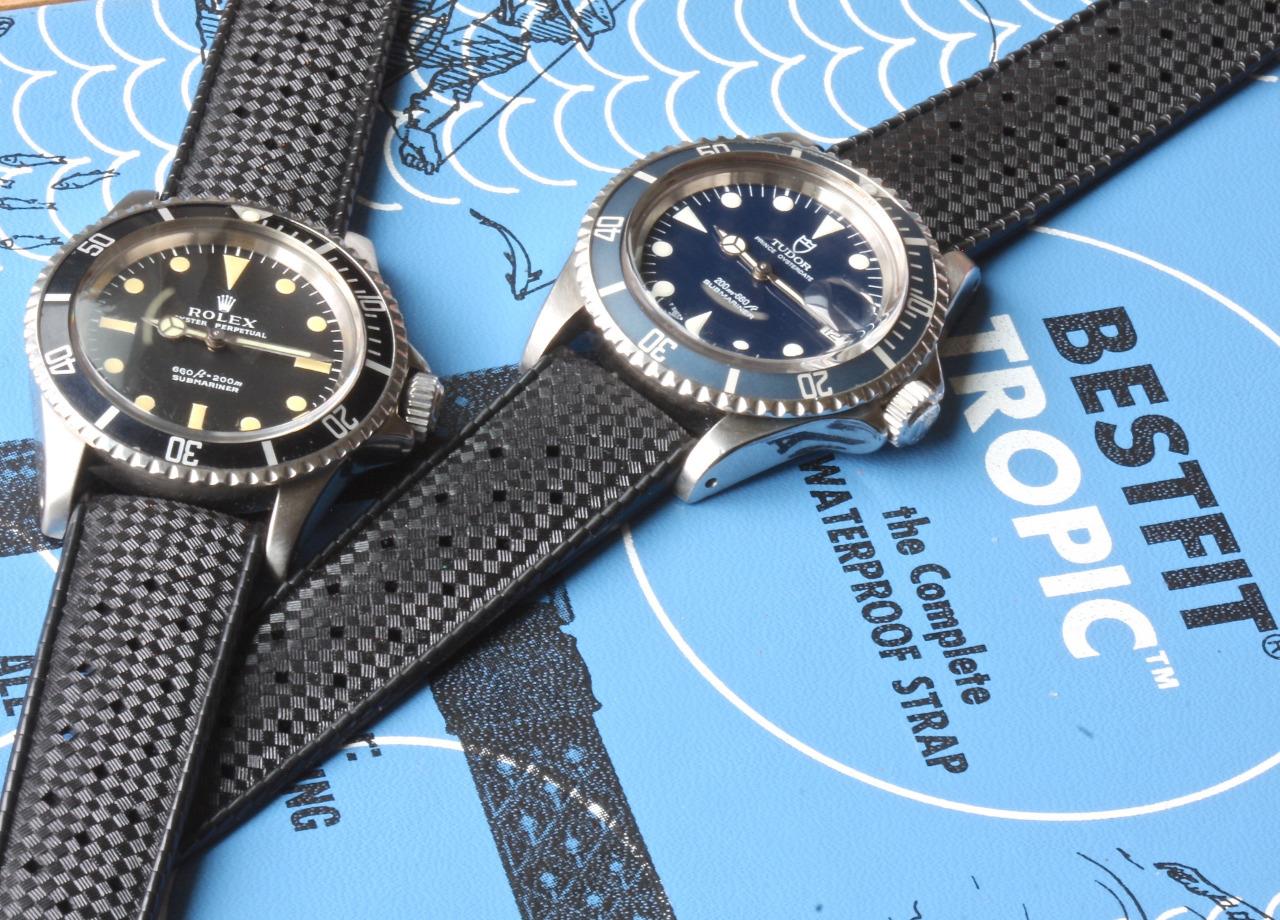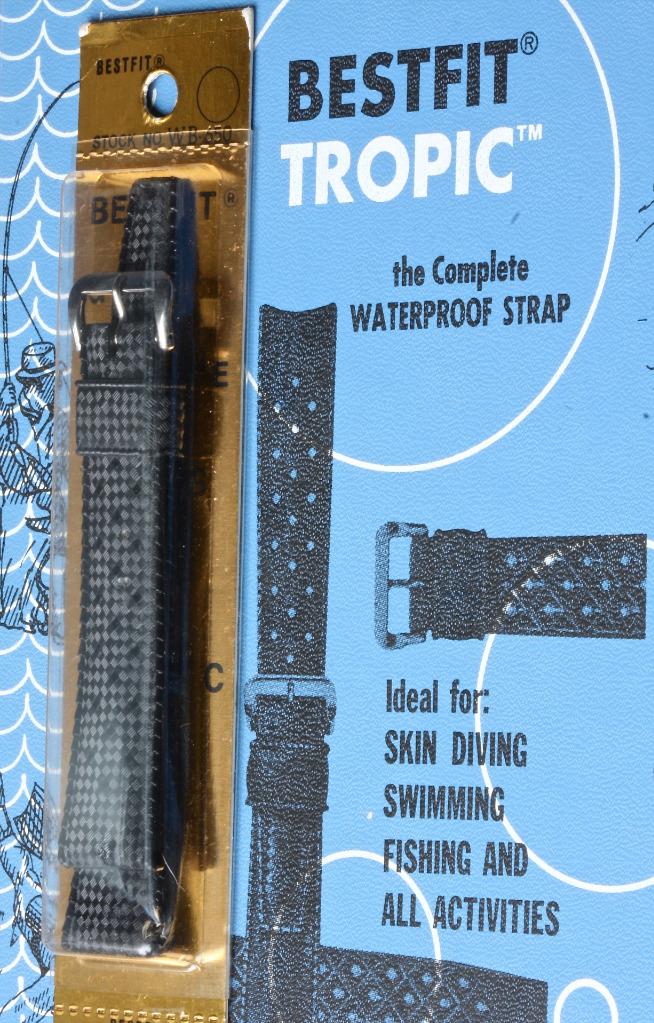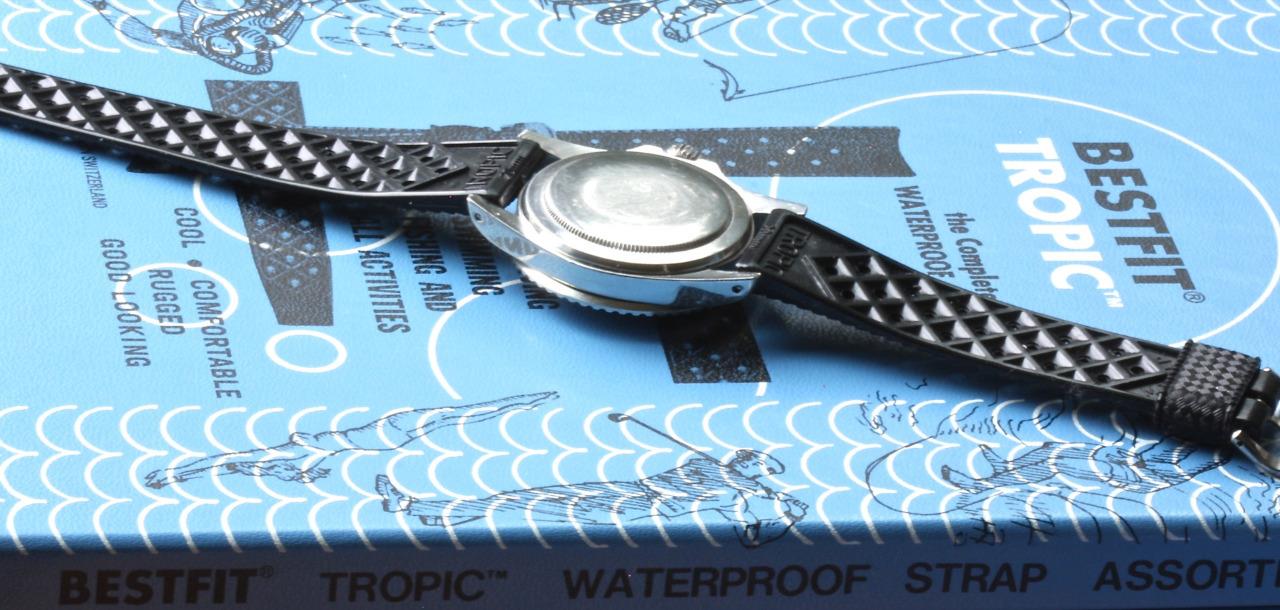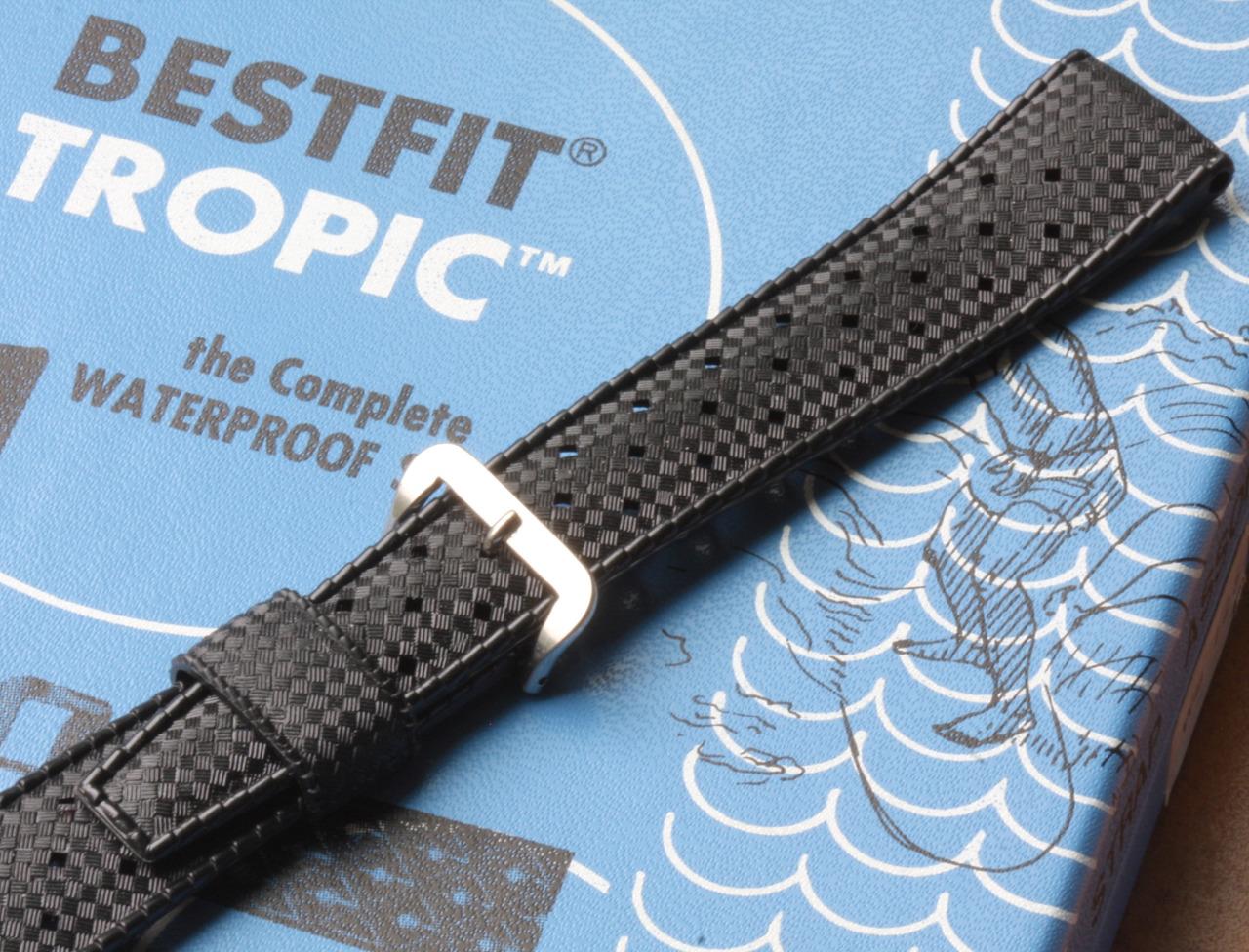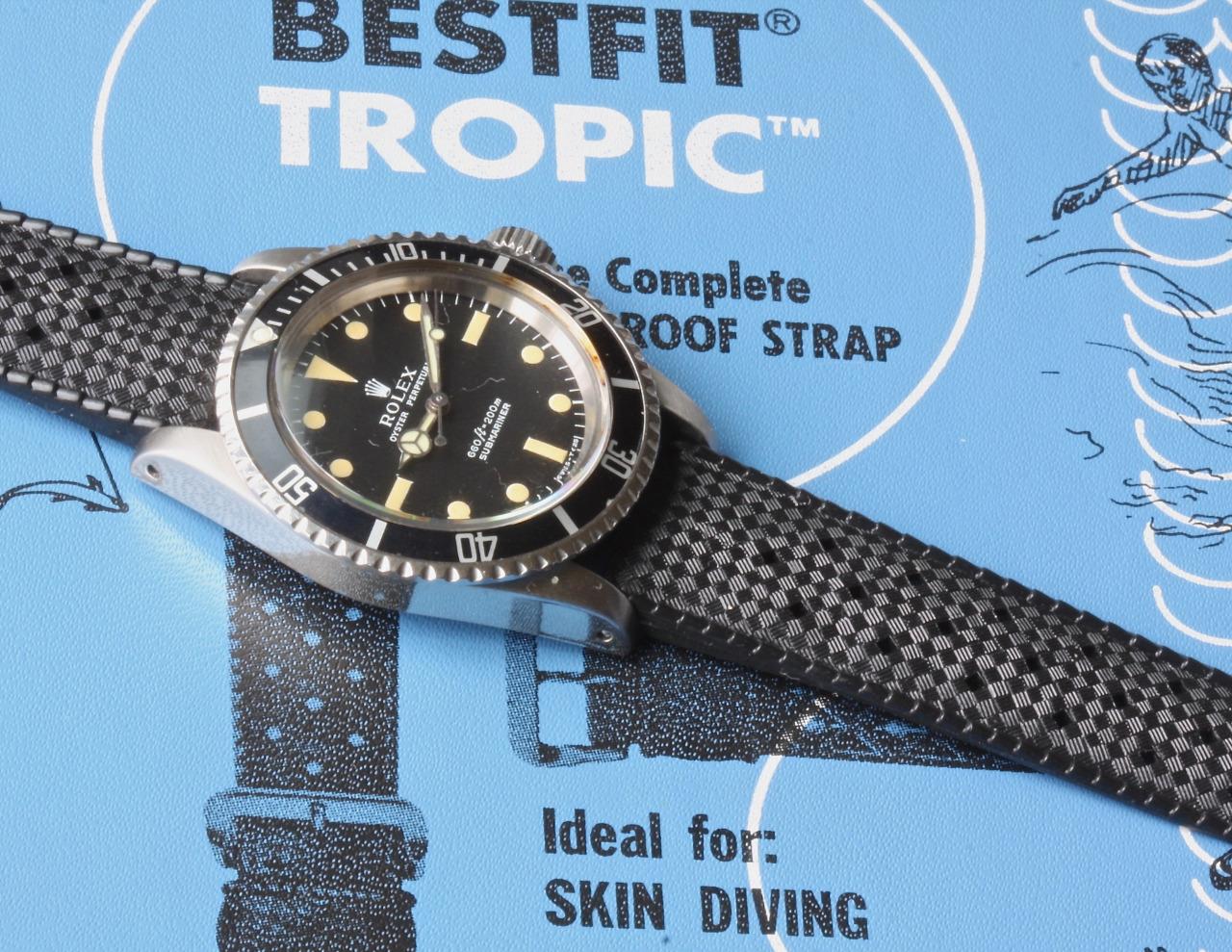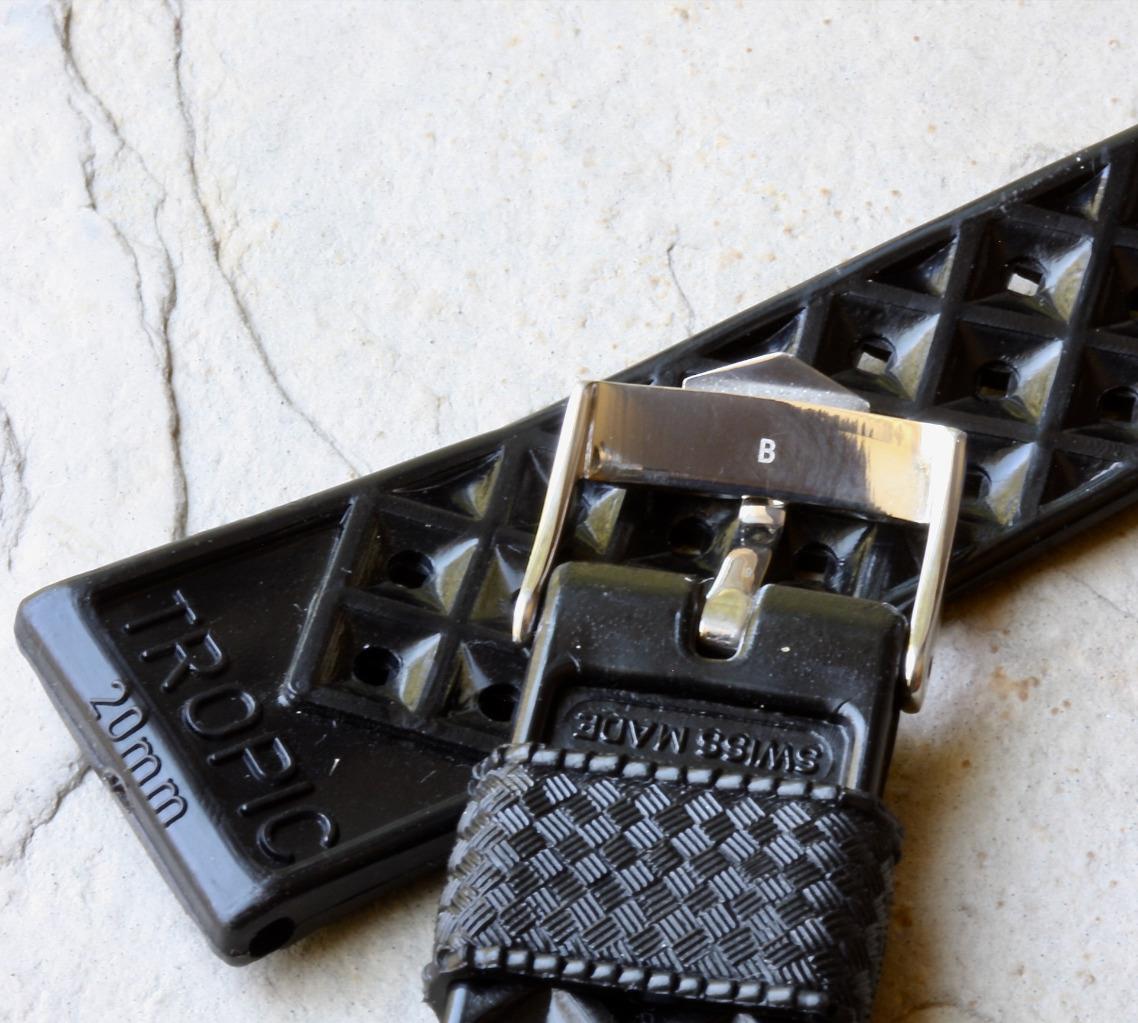 CT Prices
With Tropic buckle $395 for one or two for $750
With Heuer buckle $575 for one or two for $1,075
U.S shipping is $8.99. International buyers pay $60 for Express international arrives within a week.
PAYPAL or QUESTIONS to billmahoney@aol.com
Thanks - Bill Mahoney (Squinky)
Squinky.com
I also have many other 18mm, 19mm, 20mm styles and 22mm Tropic type bands with curved or straight ends. Browse the Tropic Rubber Straps section Squinky.com