I usually do not sell these separately from my flat-link bands, but I have a surplus pair of these 19mm ends right now. They are a near-identical match for the Omega #6 ends that will cost you at least $1,500-$2,000 per pair, if you can even find a set.
These have 10mm center openings to fit perfectly on an original Omega flat-link such as a 1039, 7912 or 1035. You need these ends if you own a straight-lugs early Speedmaster, an early Seamaster 300 with the 19mm lugs or for a modern FOIS. The ends can come with the all-matte finish shown or with the outer rows polished and the center left matte. These ends are stamped with a 6 on the back intentionally off center, in order to distinguish them from the originals.
Many customers have bought flat-link bands from me with these ends and have been very satisfied with the fitting of these on a variety of different Omega Speedmaster and Seamaster 300 references.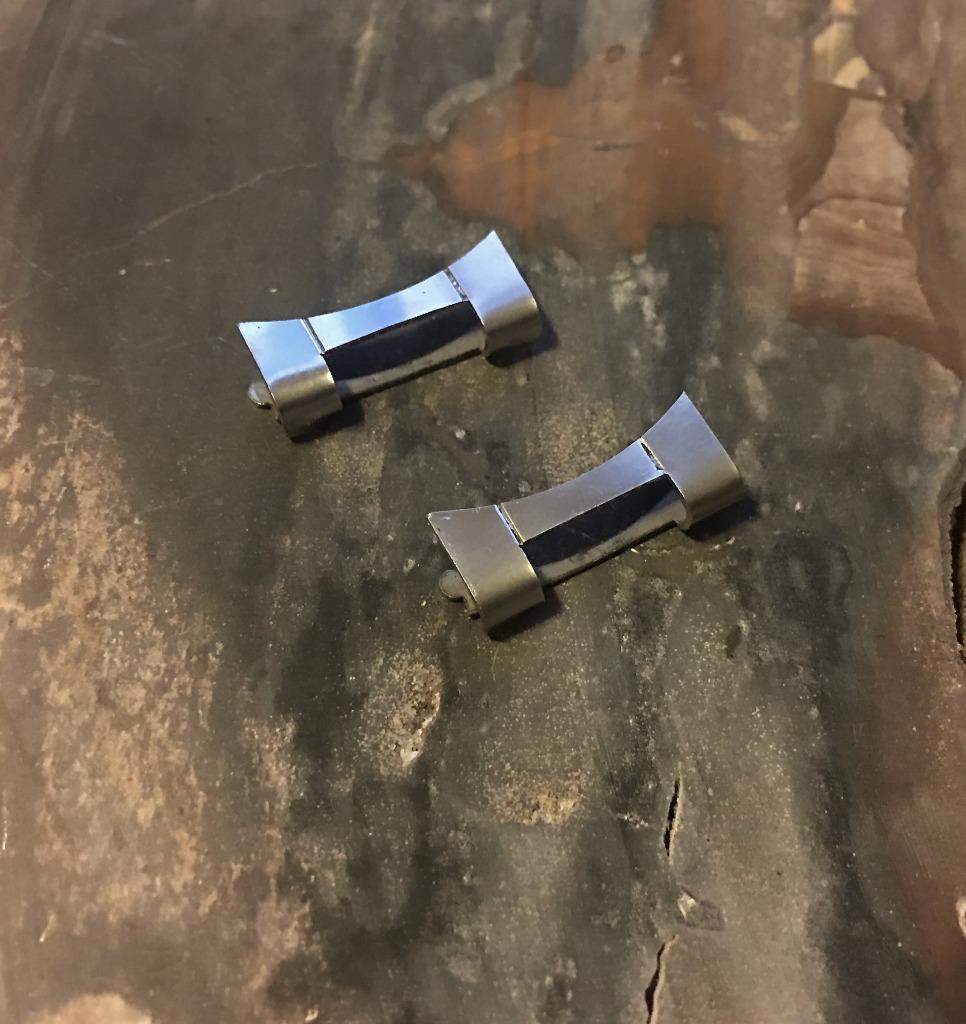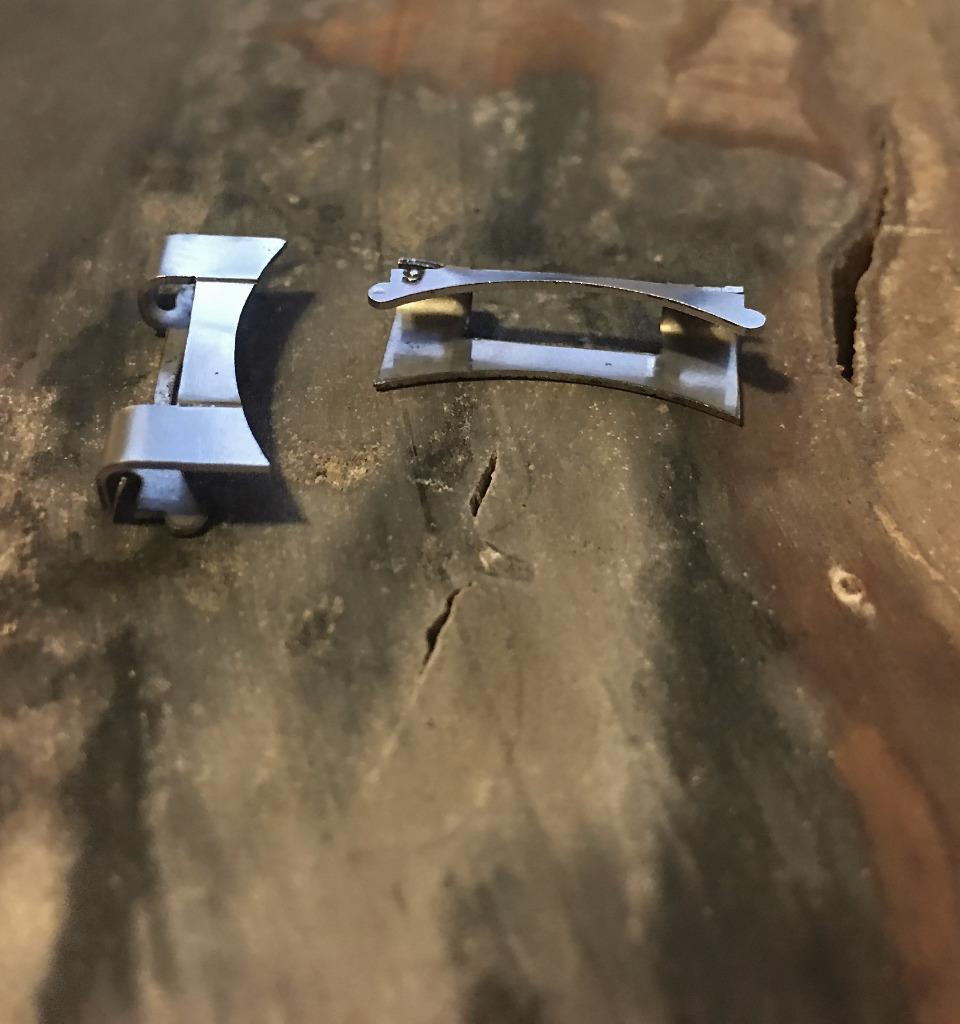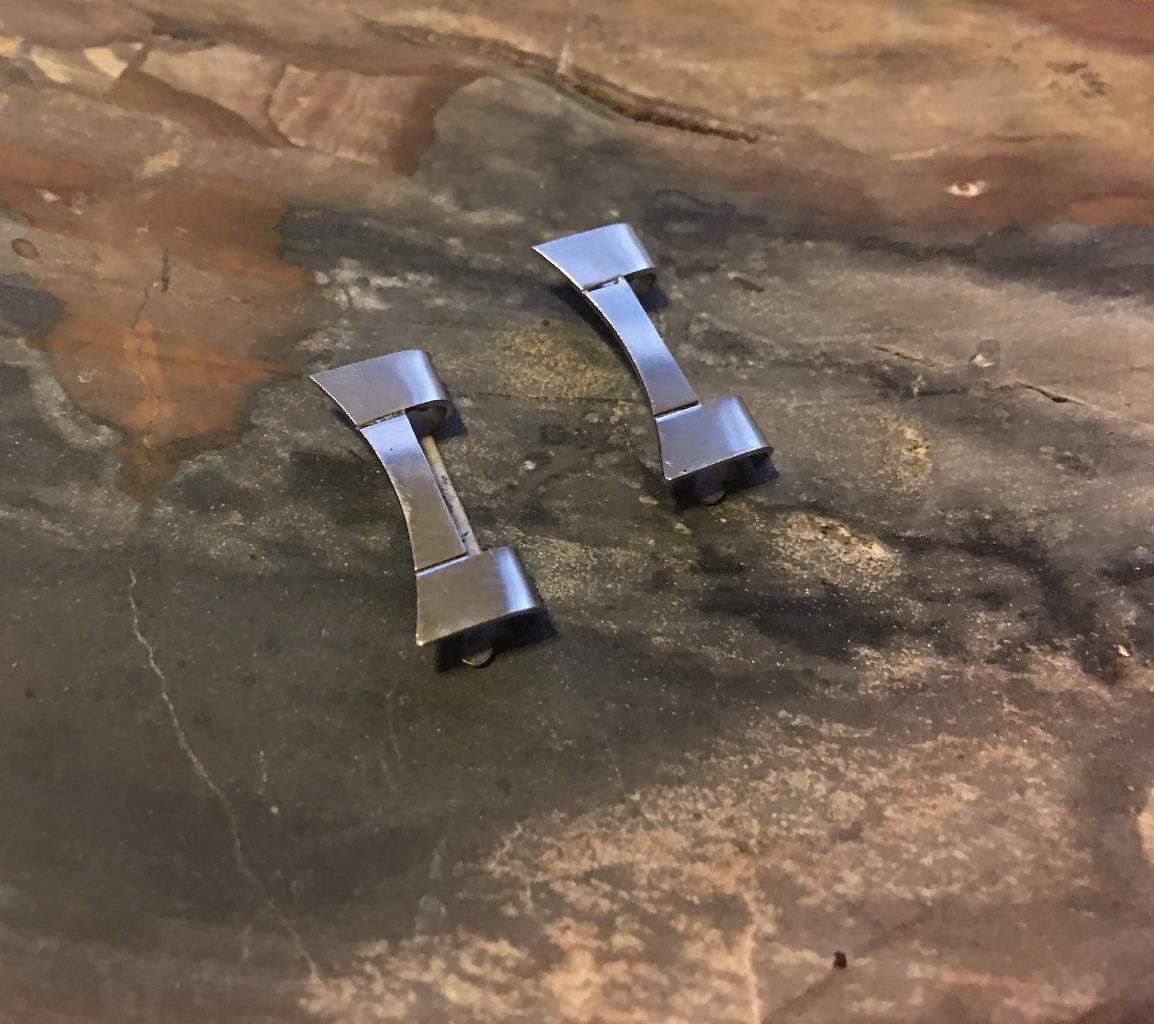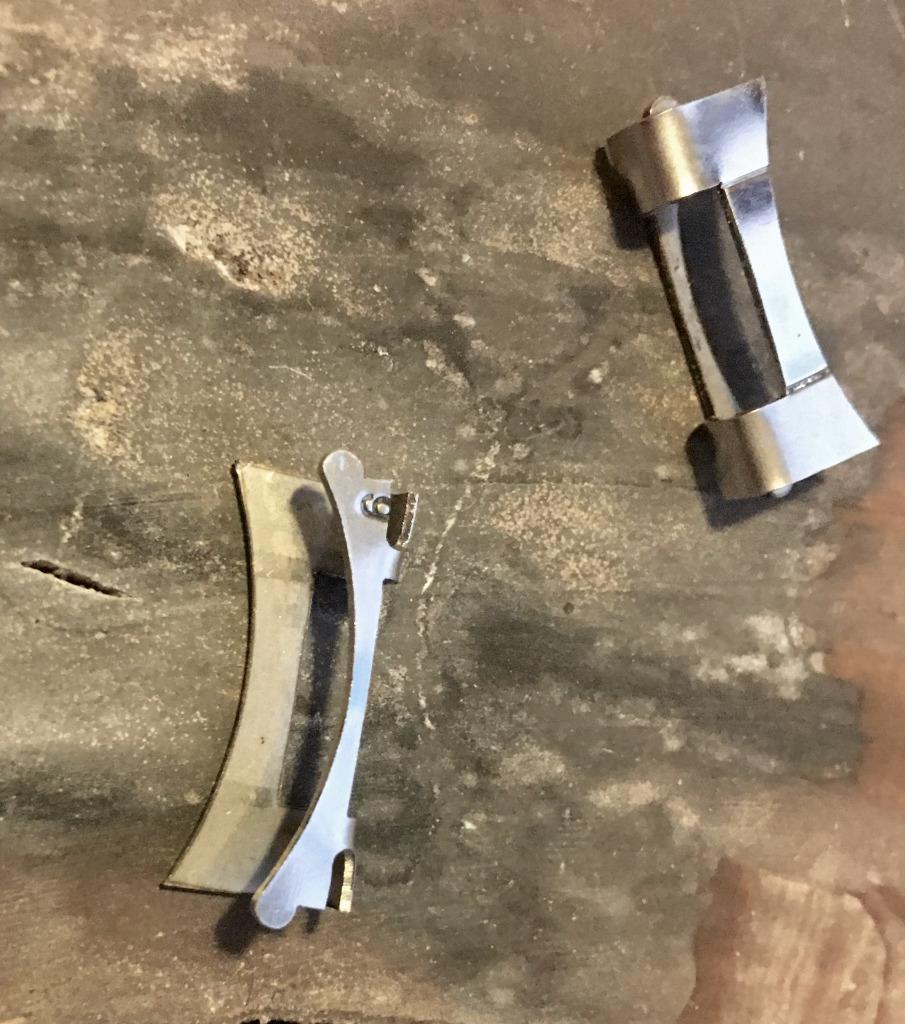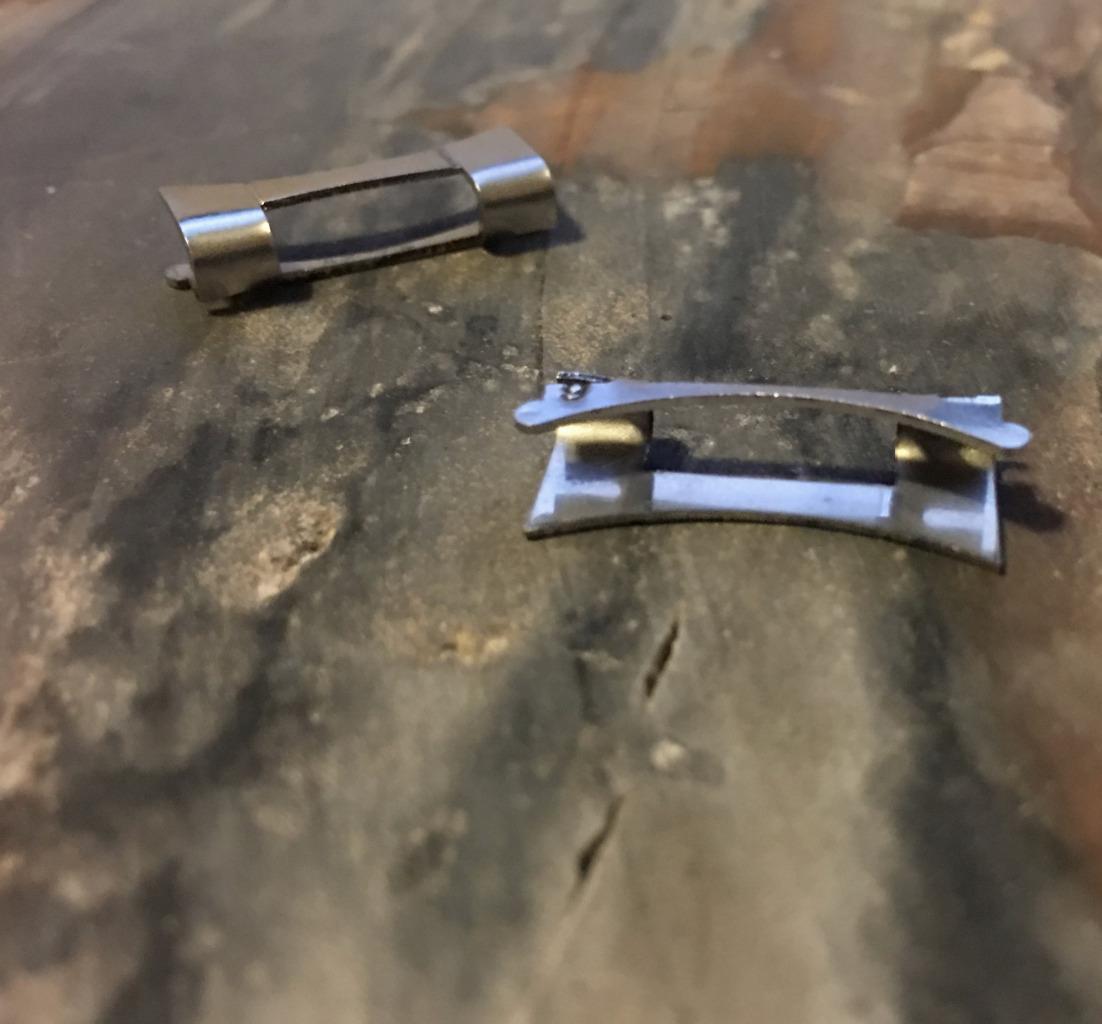 Price $350
U.S. shipping is $8.99 and international shipping only via Express for $60 arrives in a week.
Thanks, Bill
Squinky.com
See the Omega section for complete flat-link bracelets, Omega movement parts, bands, buckles and accessories.