This is a rare configuration 1960s/70s New Old Stock flat-link watch bracelet in folded satin-finish stainless steel that is the perfect finishing touch for a large Heuer Calculator vintage chronograph model. This band has spring-loaded 22mm wide ends (these will be hidden under the case of the Calculator). The final link is 22mm wide to make a smooth, gradual transition to the Heuer Calculator large case. Other straight-sided bands wind up looking too skinny on large divers and chronograph watches, but this one has nice, wide links. Plus this unsigned band has a completely matte finish to the satin steel to match the Calculator case and matte bezel. It is also a longer bracelet to fit someone with a larger wrist size, or it can be sized to an average wrist.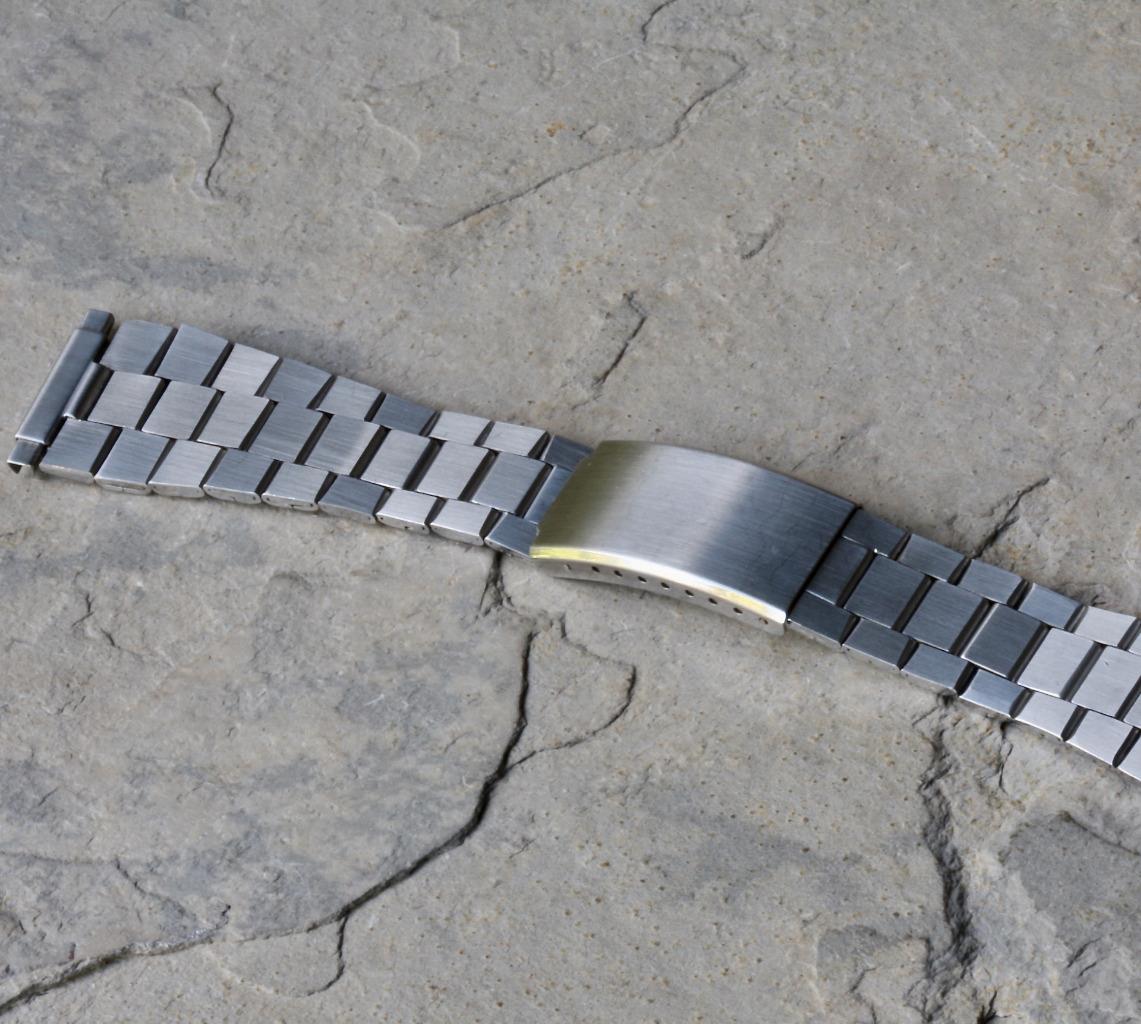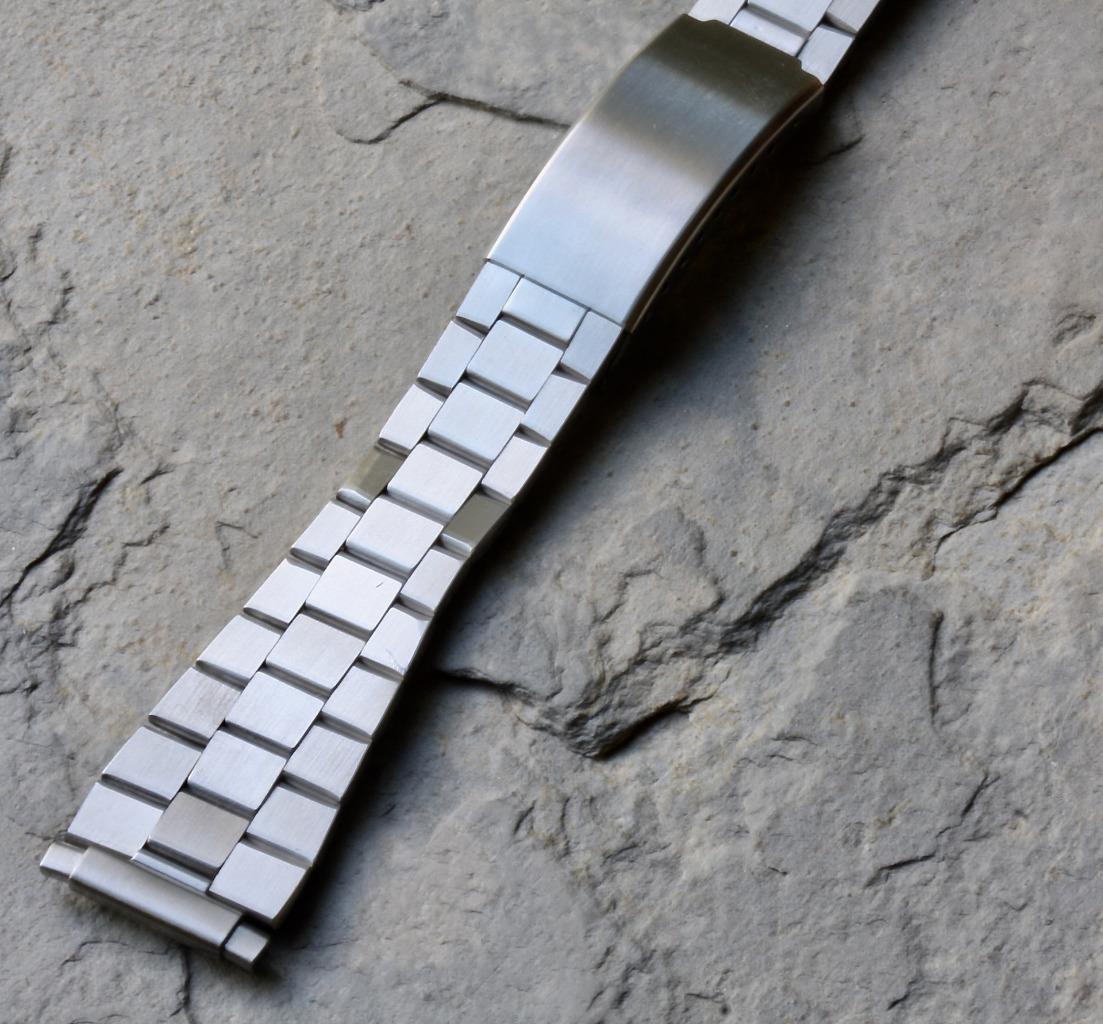 The clasp is 17.4mm wide. The links are 3.0mm thick. Please note this is a modified item; the last link on each end has been slightly narrowed to 22mm. This bracelet could also work on many 22mm vintage dive watch or chronograph models. This is a good length band that will fit many wrist sizes. Fully extended the band measures 6 3/4 inches (16.7cm) and it sizes down to 5 7/8 inches (14.8cm) with the 7 incremental length adjustments in the clasp. Marked "100% Stainless Steel" on the back of the clasp.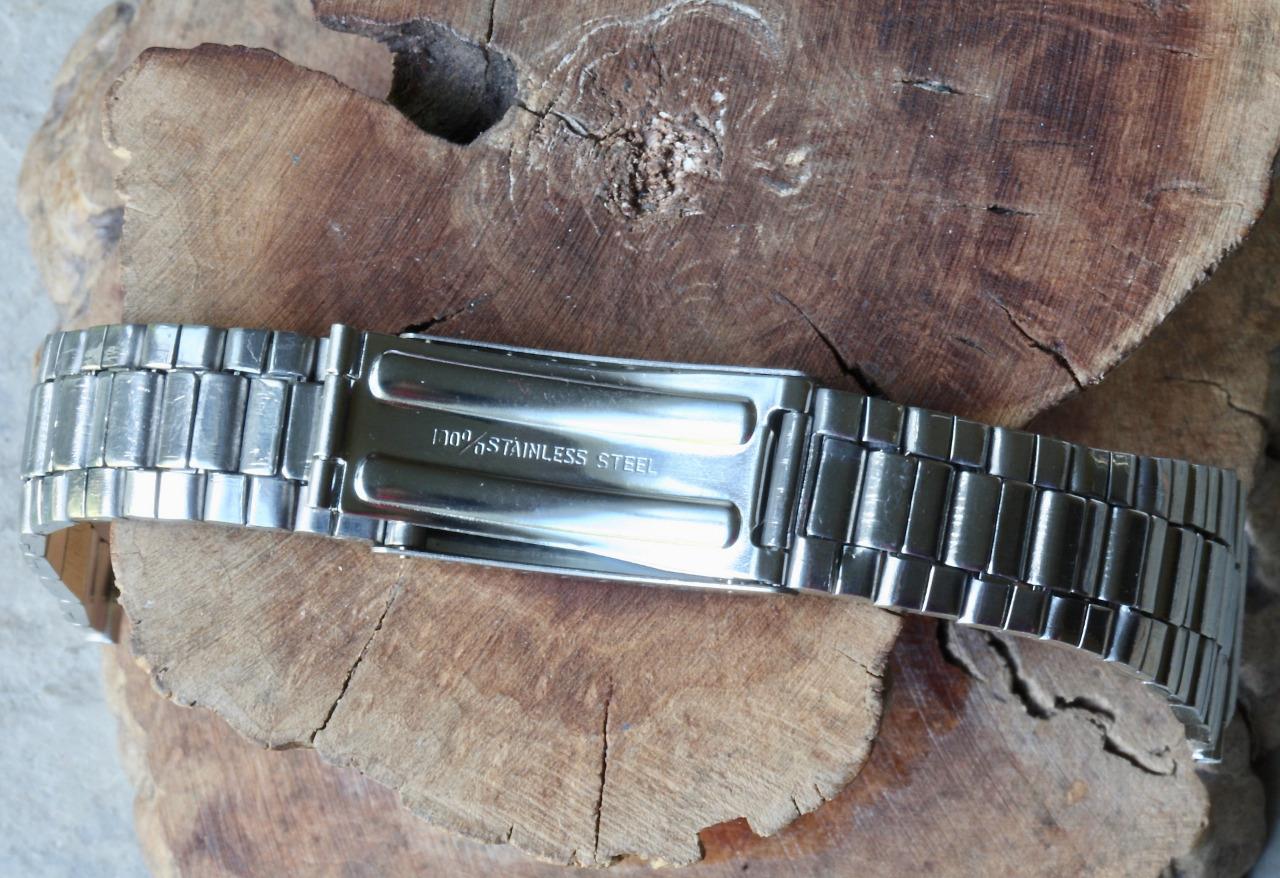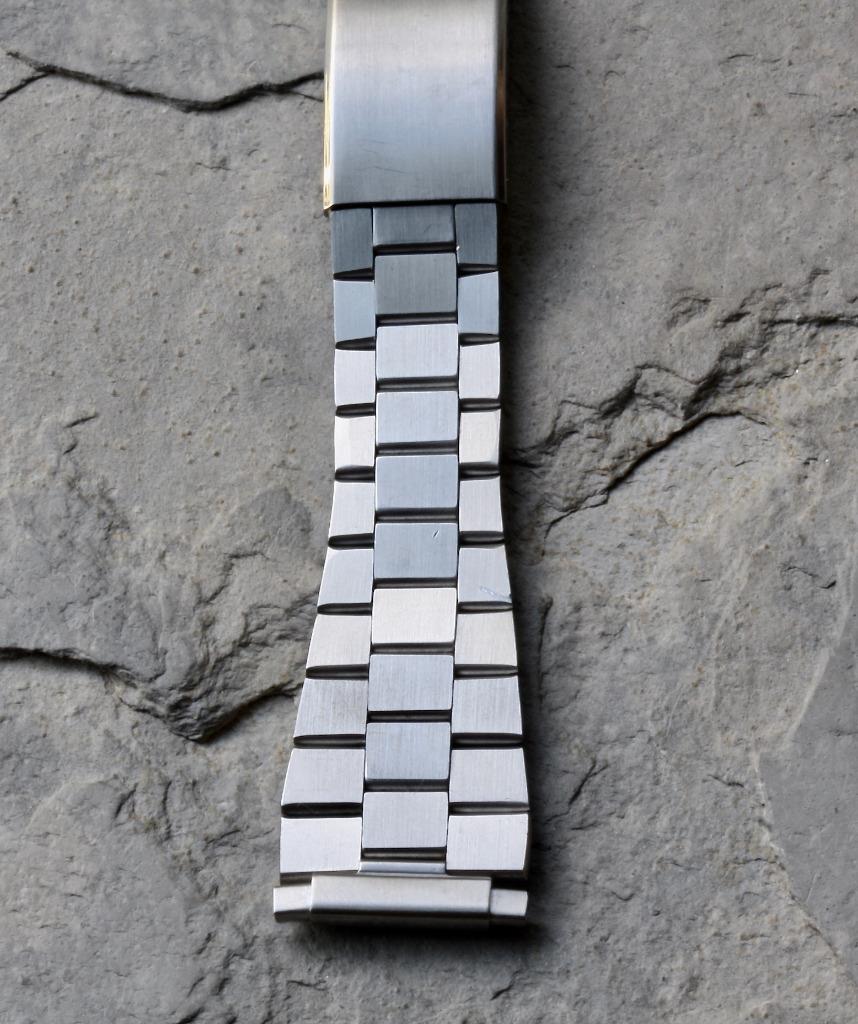 PRICE: $225
U.S. buyers pay $7.99 for First Class shipping or $15.99 for Priority to arrive in 2-3 days.
International buyers pay $69.99 for International Priority shipping for any number of bands bought at the same time.
We are also offering style of flat-link bracelet to get virtually the same look as the famous Omega 1035, 1039 and 7912 flat-link bands original to Omega Speedmaster and Omega Seamaster 300 models, both vintage and new ones. Get that original 1960s look at a fraction of the price of an Omega band. See the complete Omega selection at Squinky.com
PAYPAL or QUESTIONS to billmahoney@aol.com
Thanks for looking, Bill (Squinky)
Squinky.com is now also a leading watch movement repair parts supplier, with 2,000 parts in stock, 100 watchmaker repair guides and a vast inventory of unlisted old watch parts.