Hi All
Selling this Yema Yachtingraf from 1968/69 because it's just not getting any wristtime.
I bought this because I was fascinated by the similarity of the case to the 3rd Exec Autavia Rindt, 39 mm, 19mm lugs that are almost identical and also the bezel is very similar apart from the triangle that is lume filled on the Yema (empty on this one).
I have actually tried and tested these bezels on a Rindt and they do fit nicely.
I have the original bezel and a NOS one that counts down from 50 to 10 instead of up but has no spring.
I also have a "Record" beads of rice bracelet that fits it nicely and that would also fit a Rindt. The endpieces are for 4 instead of 3 rows of beads which means you can also use a later 20MM GF BOR on 19mm lugs using these endpieces. The strap is a custom modification and well used but included if someone wants it.
Email me if interested in the lot or any of the parts.
Wire or Paypal as a gift ok, myself and watch are in Belgium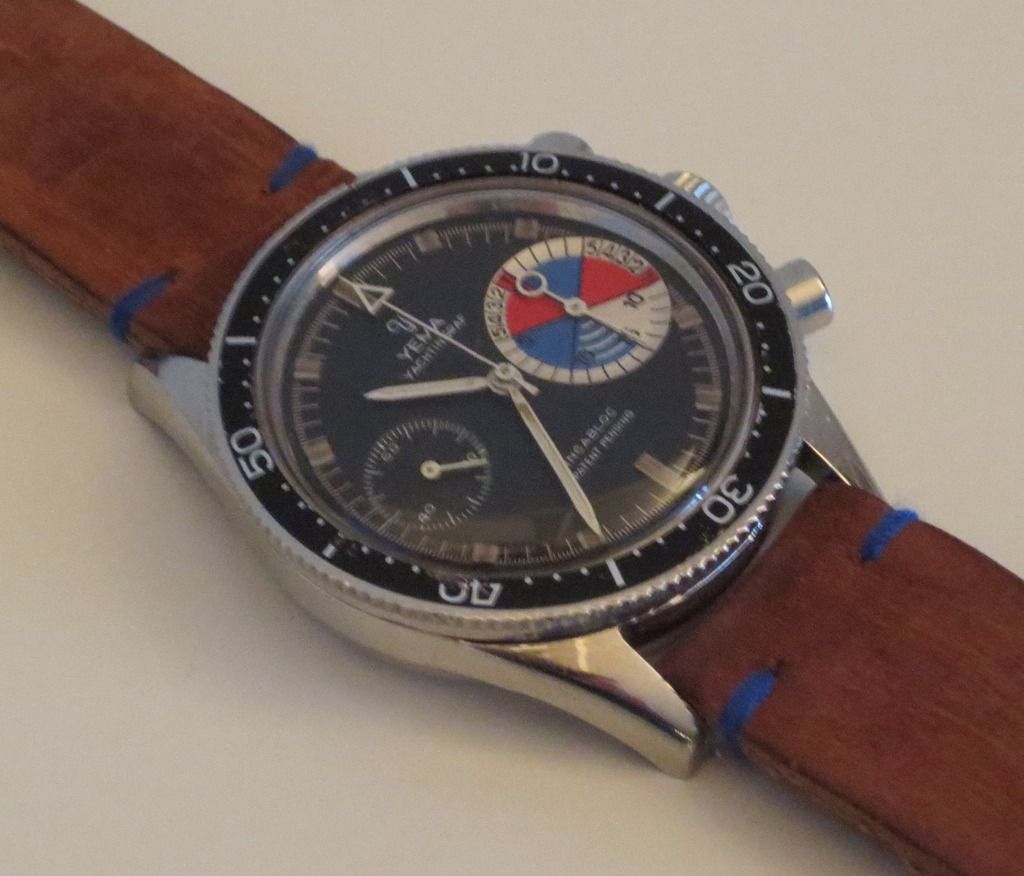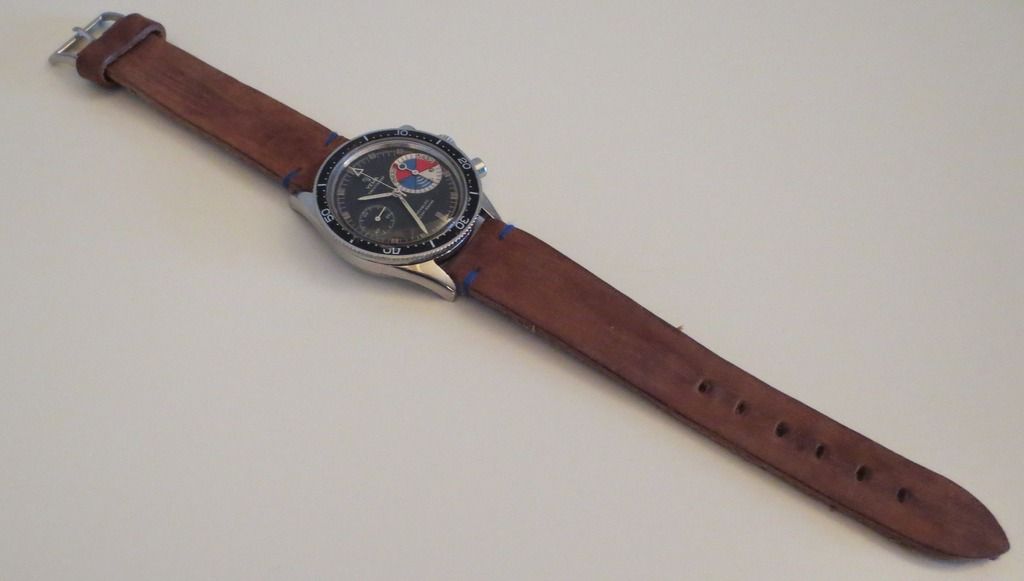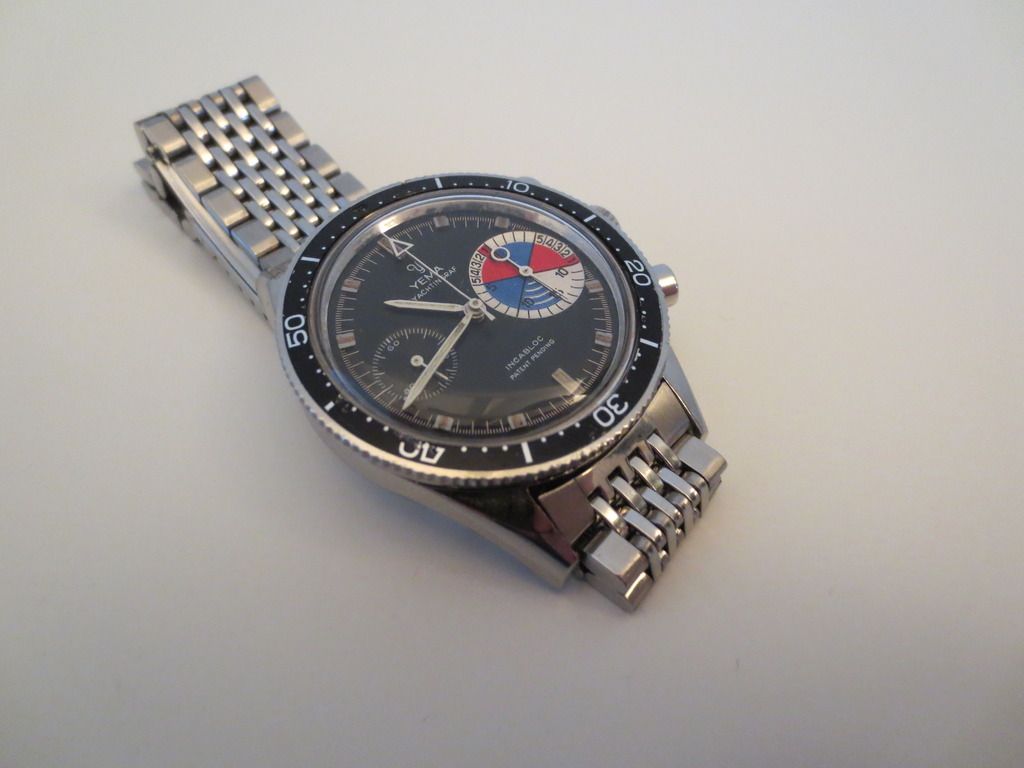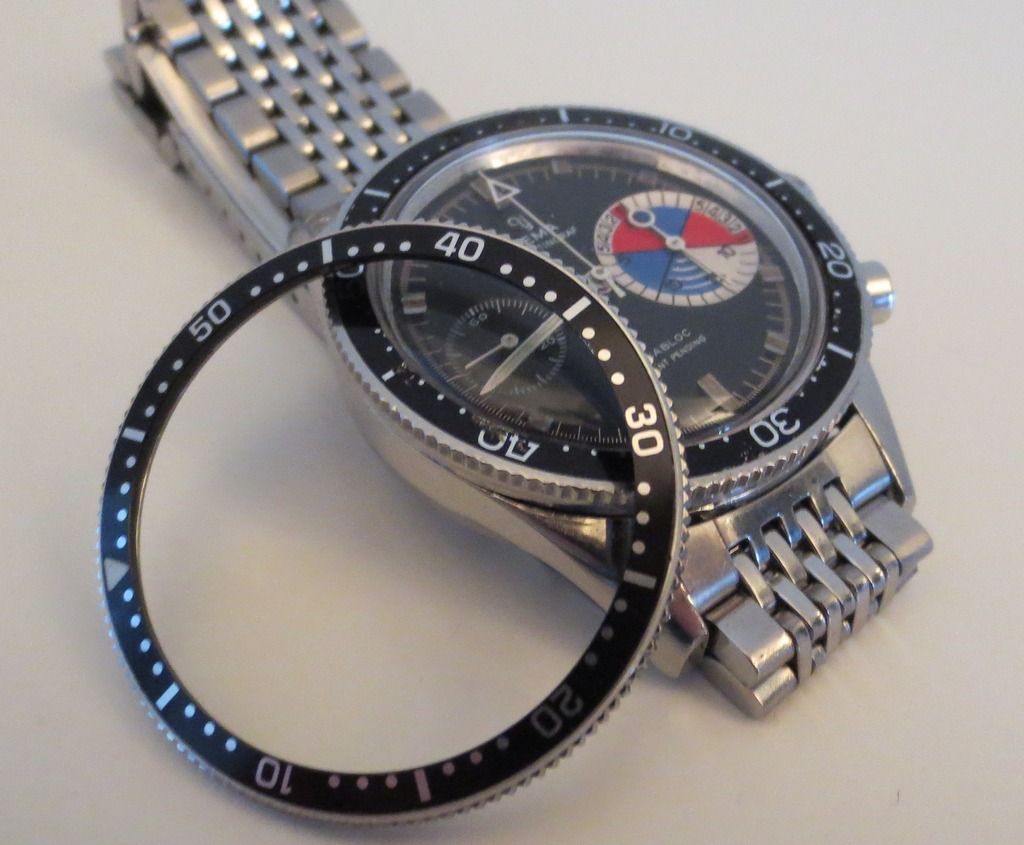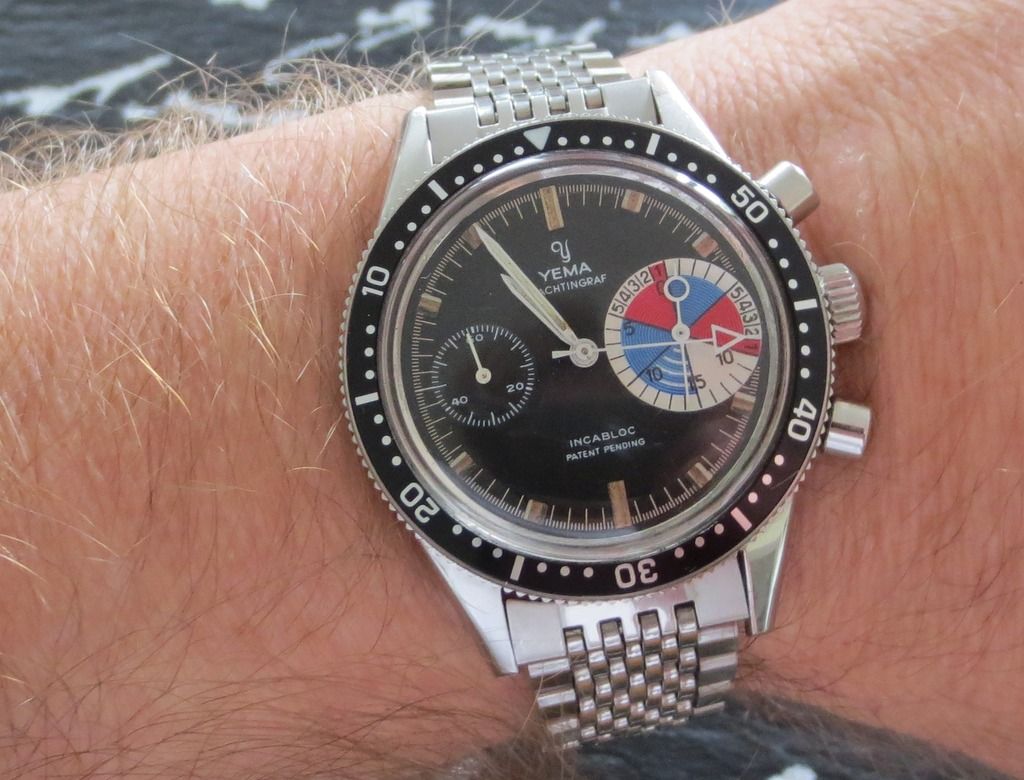 Thanks to Jeff and CT!