Informal Auction: Heuer Autavia 3646 H 2./3. generation transition
I have decided to sell this 1965 wide bezel Autavia 3646 to found new projects.
It is a very good looking watch with the wide bezel giving it a vintage look that the later third generation case with the narrow more modern bezel doesn't have.

Type, reference and serial number
It is a screw back Autavia ref 3646 H transition.
Transition because it has a second generation wide bezel case and a third generation dial. These transitional Autavias exist with "square" or "normal" lugs. For more information read Jeff, Richard and Pauls article here http://thoughts.onthedash.com/thoughts/autavia-early-in-depth/#more-6333
Serial number 82852 is correct for this transition model.
Service history
It has just returned from Abel (HeuerTime) who performed a total service.
Case
Good original condition with fat lugs and serial number clearly visible. Case back engravings are equally clear and read "Stainless Steel Chronograph – Waterproof – Guaranteed 330 Feet Under Water". During the service it had a very light polishing leaving the battle scars intact!
Dial
The dial is in really good condition but of cause it has patinated over its 50 year lifespan. Lumen is intact and has a fine cream colour.
Hands
Hour and minute are relumed to match the dial.
Chronograph second was given fresh white paint during the service.
Small chronograph hands original.
Crown and pushers
Signed crown and pushers had new seals during the service. It could be questioned if the crown should be signed or not.
Movement
Valjoux calibre 92 signed Heuer Leonidas on the bridge.
Just serviced and under a 1 year guarantee from HeuerTime.
Strap
You can choose between 3 new and unused 19 mm straps that all feature single wide strapholder.
1 - The brown with lighter stitching.
2 – Plain black strap marked ORIS Swiss.
3 – Corfam replica from HeuerTime.
Buckle
New and unused reproduction Heuer made by TAG Heuer.
Informal auction
I will accept offers until Sunday May 8'Th at 20.00 CET.
Whenever a new higher offer is received I will post it in this tread.
Starting price is £ 5000.
I have the right to end the auction and sell at any time.
Payment
To my bank account or PayPal at buyers expense.
Delivery
Delivery is not included in whatever price it sells for. Buyer can decide what form of delivery he prefers.
Thanks for looking and happy bidding!
Peter. Denmark.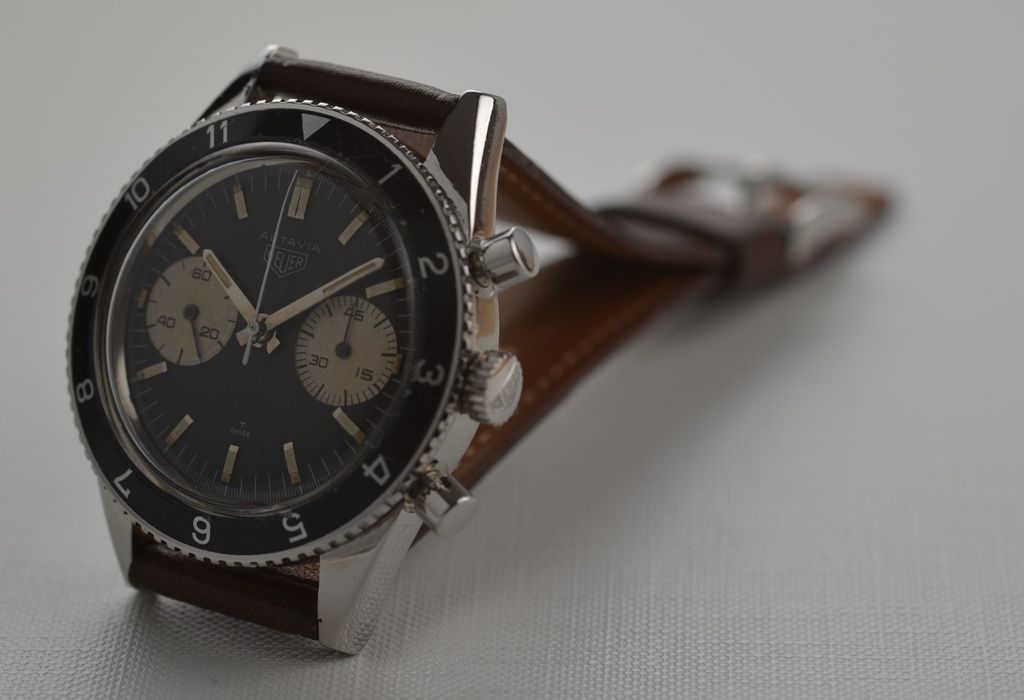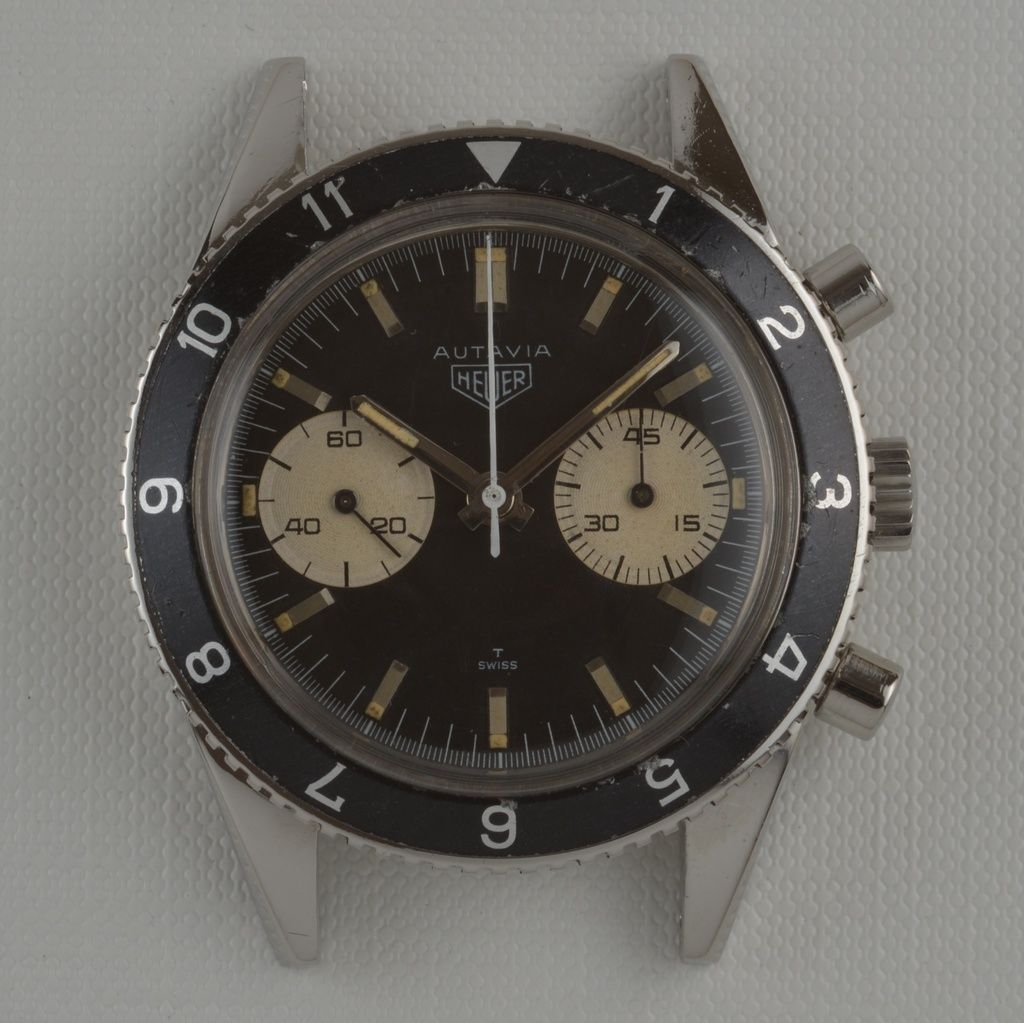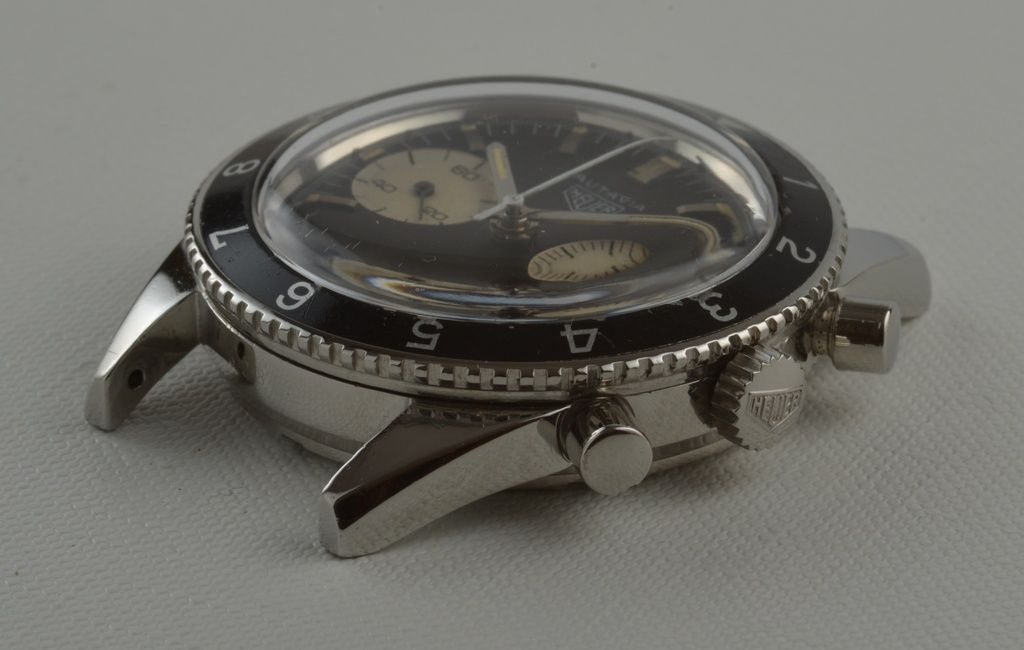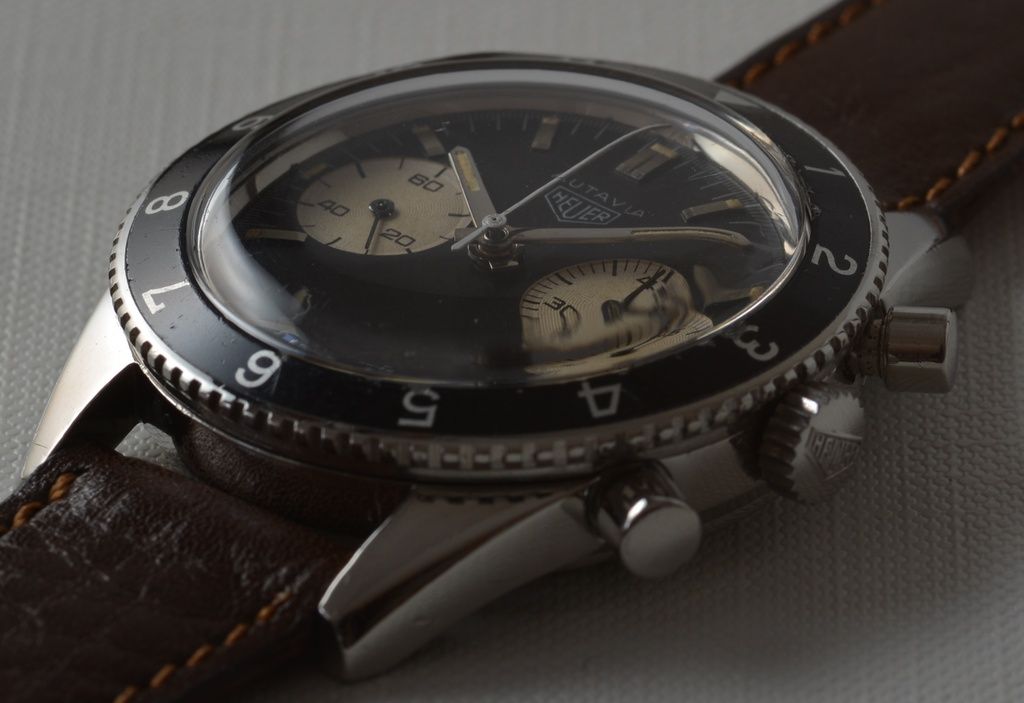 Pictures of movement and dial are from Abel (HeuerTime)