Hello all,
For sale I have this vintage Omega Seamaster chrono ref. 176.005. Please do not call it the Jedi or the Flat Jedi as it is not. We all know the one and only Jedi is the 145.0024, named by the late and great Chuck Maddox. This however is a great piece from the early 70's (serial number dates it to 1972). The watch is in great condition for its age, it keeps time and the chronograph works as it should. The caliber is the Lemania 1340 based Omega 1040.
[/URL]

[/URL]

[/URL]
The case obviously has some wear as you'd expect from a gold plated watch but i's only mostly visible on the edges. The dial, hands and bezel are all in wonderful condition. The case back had an inscription which somebody tried to remove it seems. A watchmaker with a lapping machine cane reinstate it in no time however. Crystal has some very minor surface scratches nothing too major in my opinion, not visible to the naked eye.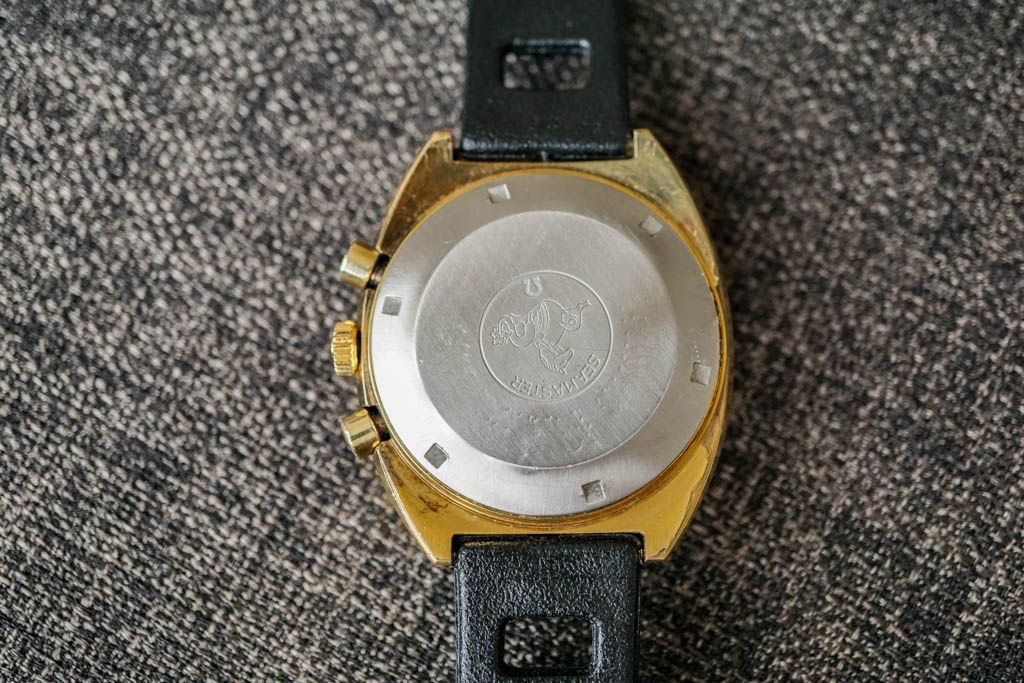 [/URL]
The truly great thing about this watch is that the original bracelet as well its warranty booklet (not filled out) is present with it. You can find these watches on eBay head only, rarely do you see them with the bracelet. Omega produced 2 types of bracelets for this watch as far as we know; the 1171-type with 3 round links (as you see in the picture in the book) and this type with the wide flat links. The same bracelet can be seen on this catalog image from Steve Waddington's great site:
[/URL]

[/URL]

[/URL]
As you can see the top of the bottom pusher's plating is faded. The watch is on a big hole vintage rubber diving strap now with original gold Omega buckle, the gold bracelet will also be included of course.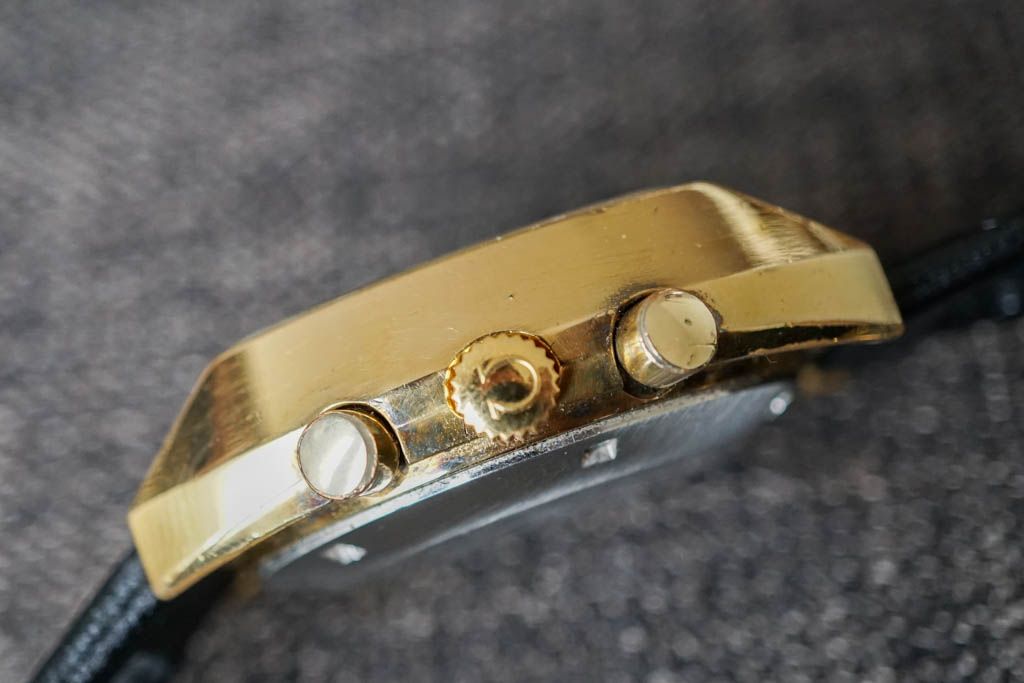 [/URL]

[/URL]

[/URL]

[/URL]

[/URL]
I would like to get €1,500 PayPaled as gift or BT to me please. I'm happy to listen to sensible offers or trades against other vintage Omega chronographs.
[/URL]