CLASSIC DESIGN MATTE BLACK PERFORATED RALLY BANDS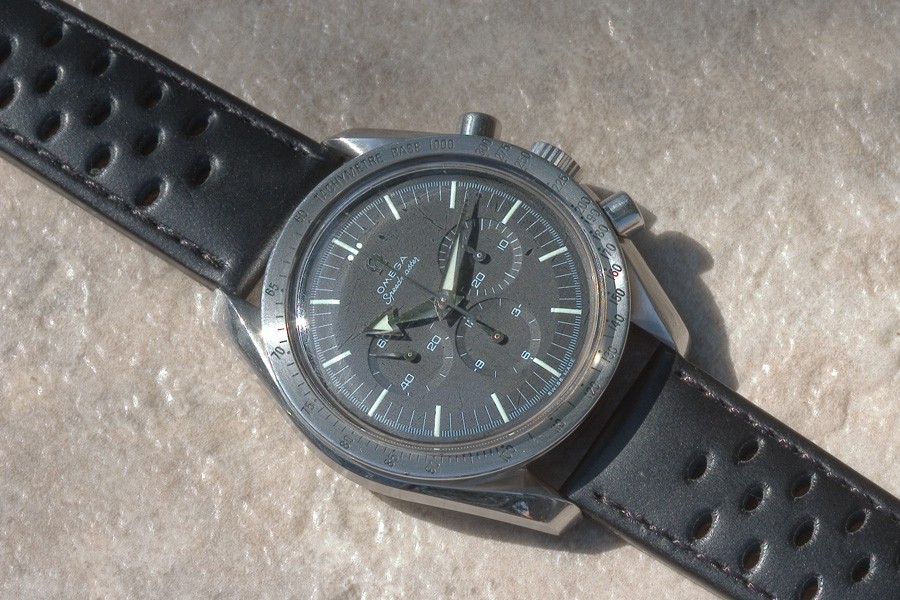 Great deal on leather calf-lined rally bands. All sizes under $35 per band with free shipping for members here. Available in BLACK in sizes 18mm, 20mm, 22mm and 24mm.
The ideal classic black perforated rally band. Leather is a matte non-reflective type, with a smooth finish. These straps are a perfect combination of style and comfort, since the holes help the leather breathe. The bands are calf-lined, fully stitched and have medium padding. The thickness goes from 4.2mm at the tail to 4.5mm where the band meets the watch.
The quality is excellent at a reasonable price. Standard length strap of 7 1/2 inches long (19cm), not including the buckle. Metric measurement is 115/75. Comes with a steel unsigned buckle (buckle end size of each style is -2mm from the watch end, if you want to fit a signed buckle). Bands can also come with a gold-colored buckle if you request it.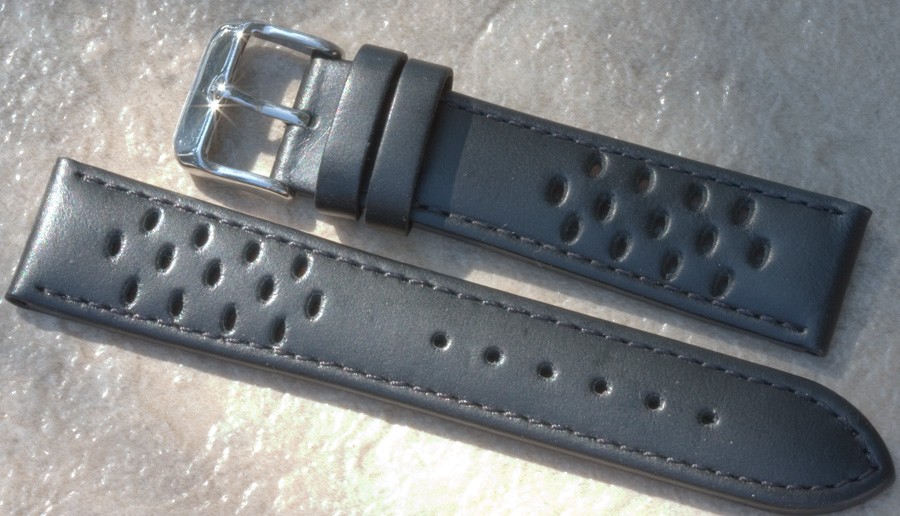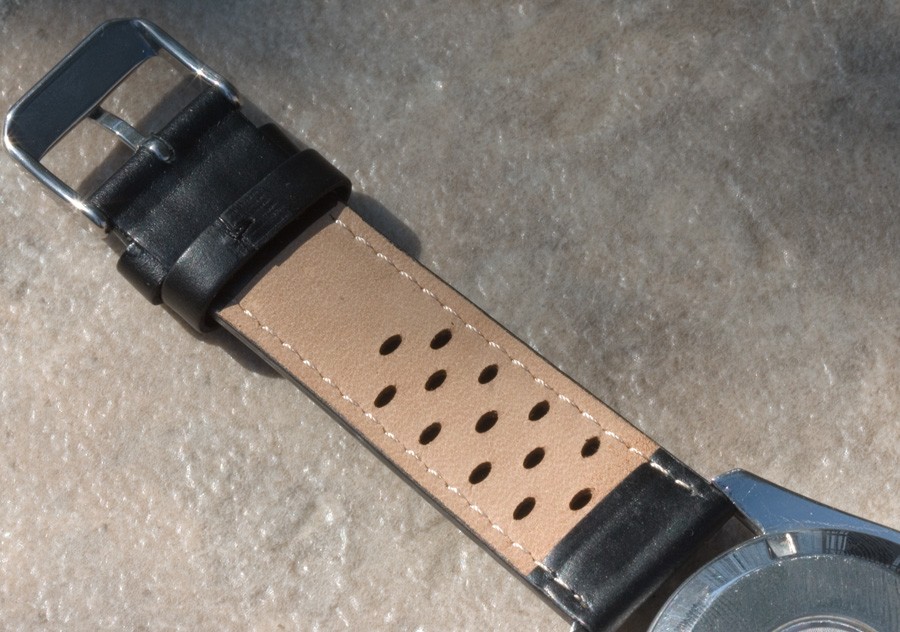 TO ORDER: Please specify "MATTE BLACK RALLY BANDS" and size.
PRICES:
18mm - $34.99
20mm - $34.99
22mm - $34.99
24mm - $34.99
MENTION OTD/CHRONOTRADER AND GET FREE SHIPPING ANYWHERE IN THE WORLD.
PAYPAL or QUESTIONS to billmahoney@aol.com.
Thanks - Bill Mahoney (aka Squinky)
Squinky.com
WANT AN ORIGINAL VINTAGE RALLY BAND INSTEAD? Go to the Heuer section at Squinky.com for more information and photos of the vintage 1960s/70s bands I have in stock.