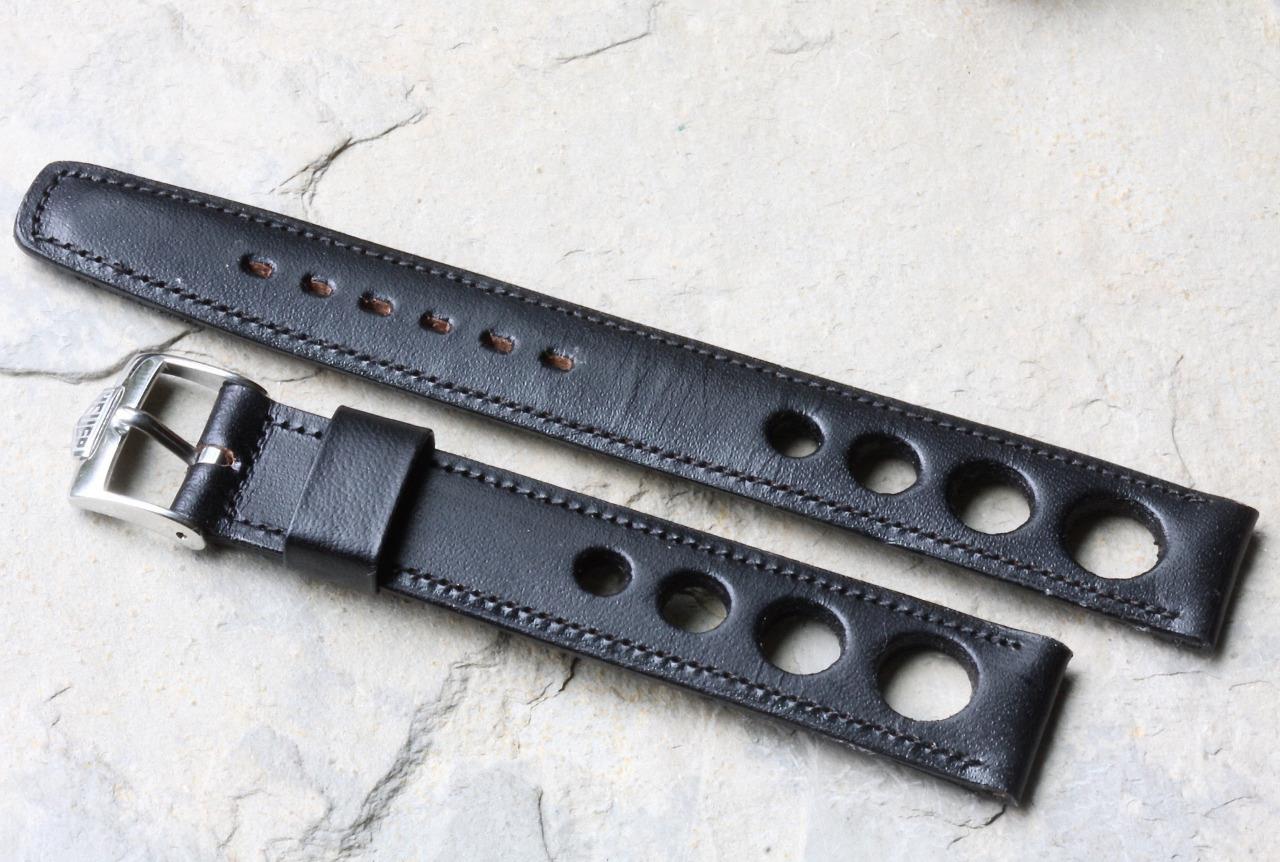 Digging out a few odds and ends this weekend in another of my special "One-Offs" sales, meaning there's only one of each item shown to offer. Watch for a few other types of unusual vintage straps over the next couple of days.
Here we have a rare black leather Long Length vintage rally band in 18mm size. The pieces together are a full 1 inch longer than standard straps. I don't have to tell the readers here that Long vintage rally straps are really difficult to source. This strap is perfect for early Heuer Carrera chronograph models.
Strap is New Old Stock never worn from the 1960s/70s. Fully stitched. Single wide sliding keeper. Band length measures 8 1/2 inches long (21.5cm) with the pieces lying end to end, not counting the buckle. Metric measurements are 127/88. Band thickness is 4.2mm where it meets the watch and 3.5mm at the tail end. Signed Kimtron Leather. Buckle end is 16mm wide.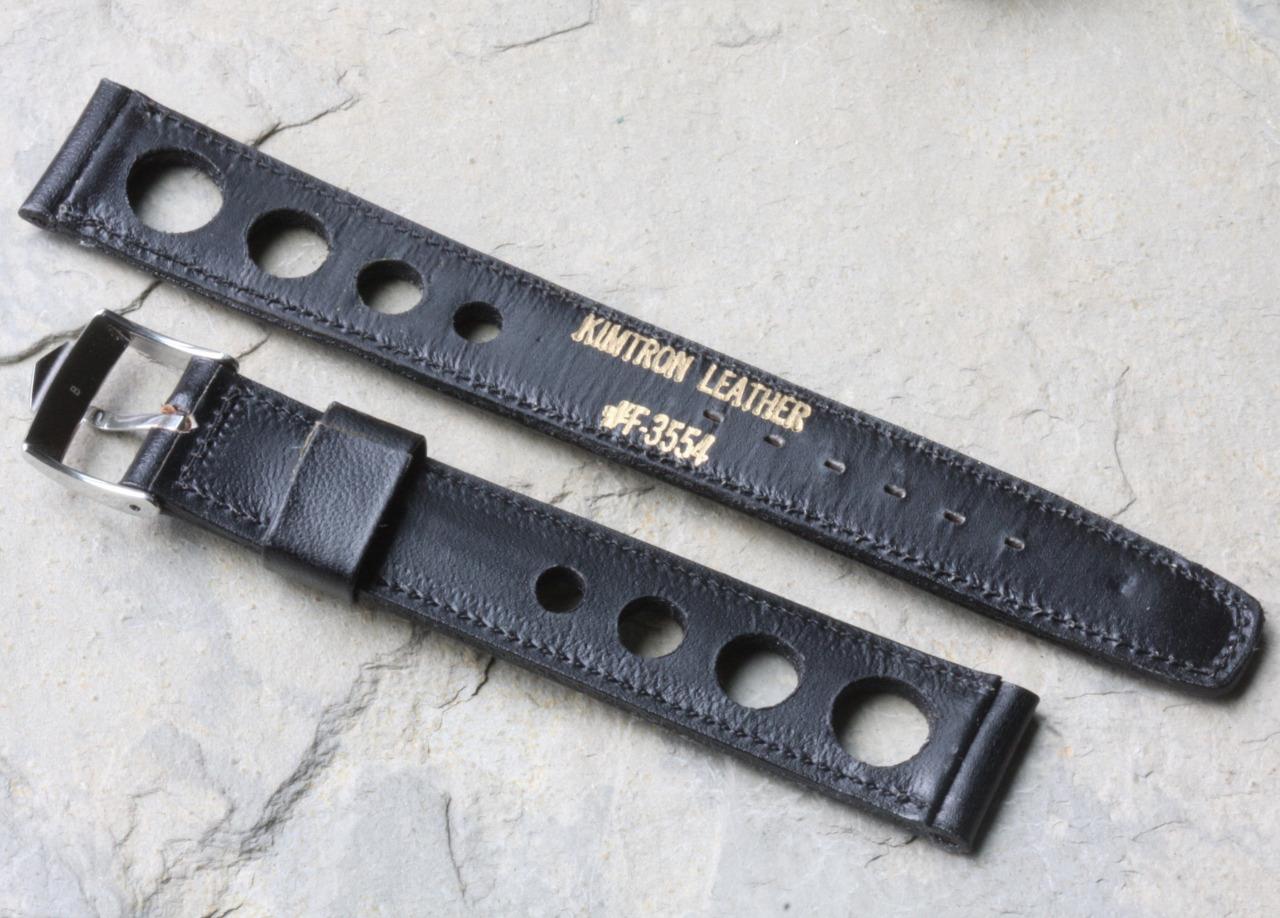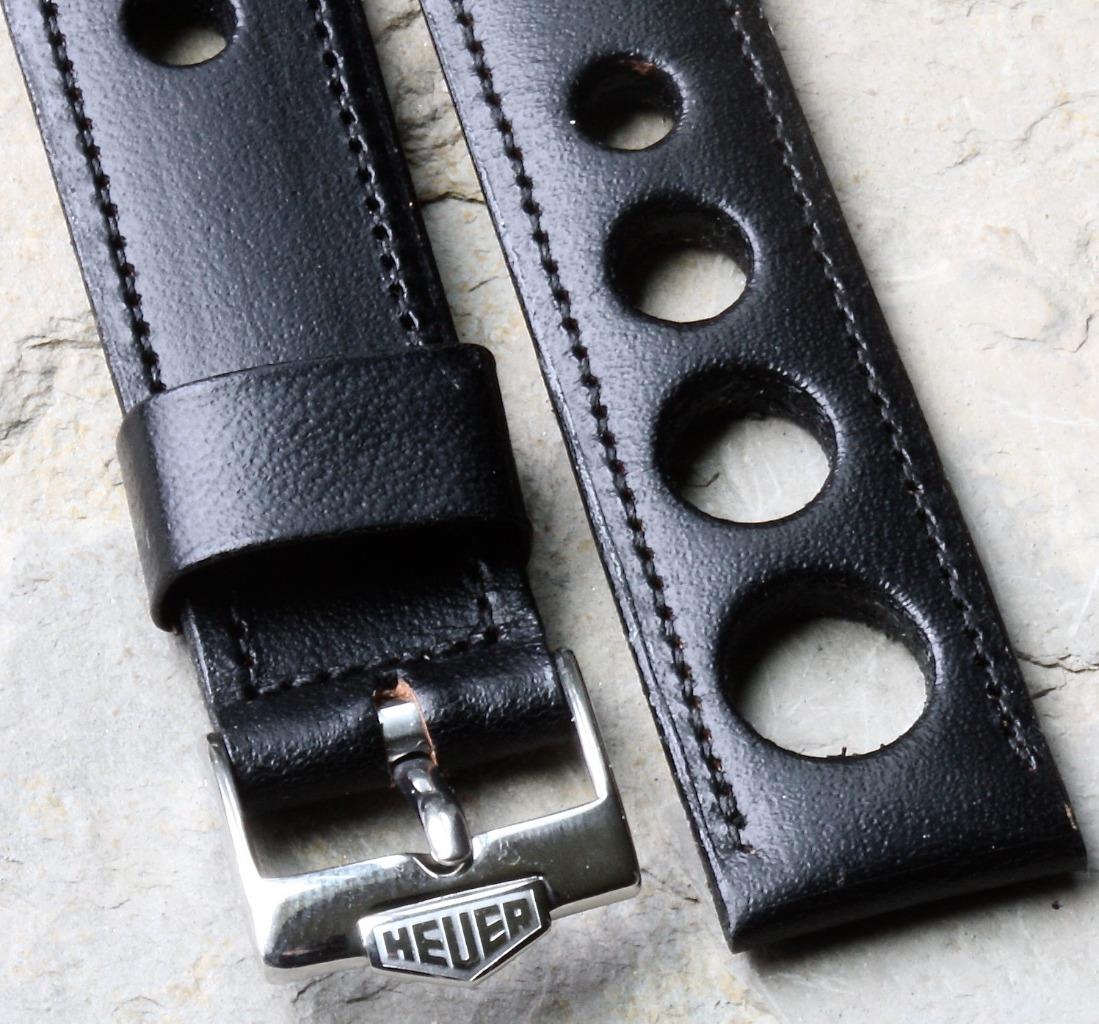 Price is $69.99 without a buckle or $195 with the Heuer reissue buckle shown.
Add $6.99 for U.S. shipping. International shipping $34.99 for the band & Heuer buckle via First Class Registered or $14.99 for the band only. Bands bought at the same time can be bundled with just one shipping fee, so scan the Heuer and Racing Straps sections and Tropic Rubber Straps at Squinky.com to see if you need anything else today.
Email me at billmahoney@aol.com with questions for more information.
Thanks - Bill Mahoney (Squinky)
Squinky.com