Reduced to 1000,- usd.
Reduced to 1000usd!
: Hi all,
: I'm selling my Polerouter in order to make some room for an other
: watch which is incoming. I'm not wearing it enough. This classic
: designed by Gerald Genta deserves a lot of wrist time.
: This is quite an honest Polerouter, one you don't come across very
: often. I searched for long to find a Polerlouter Date to my
: likings. It had to be all original (80% of the Polerouters out
: there have a replaced crown or glass), and in good shape, with a
: nice dial, preferably slightly patinated. This one just hit the
: sweet spot when it turned up.
: So, what are it's spec's (in case you don't know already):
: 1. Brand + model: Universal Genève Polerouter Date
: 2. Movement: Universal Genève Microrotor automatic. Runs great and
: keeps time. Date switches nicely. Service history unknown.
: 3. Condition: decent to good. It is an honest watch, you can see it
: has been worn well by its previous owner. Nothing too big or
: something, but it's not mint either. The lower right lug has a
: small dent. The dial is in great shape, with a nice and subtle
: patina. The hands are in decent shape, also patinated but still
: look nice. They match the overall look of the watch. The watch
: is unpolished!
: 4. Originality: the watch is fully original. That means the glass
: is signed with the UG logo (just like Omega does), the crown is
: signed and the caseback has its engravings(although they aren't
: very readable anymore, a common issue with Polerouters).
: 5. Age: it's somewhere from the sixties, I'm not sure about its
: exact age.
: 6. Price: 1250 usd or an decent offer. (I like trades too!).
: 7. Shipping: I'm located in the Netherlands and will ship
: worldwide.
: If you have any questions, so not hesitate to ask. For more
: pictures, please send me a dm.
:
: [URL=http://s1284.photobucket.com/user/mooieklokjes/media/IMG_20161219_233036_zpstjprgcyy.jpg.html]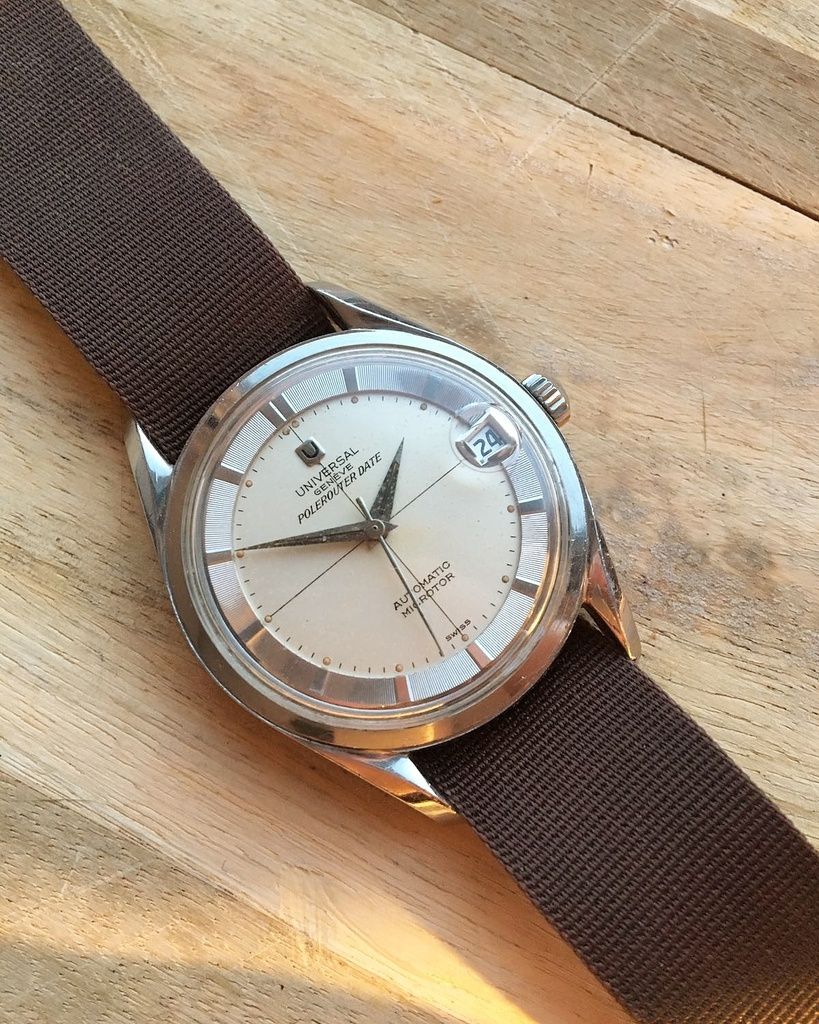 [/URL]
:
: [URL=http://s1284.photobucket.com/user/mooieklokjes/media/IMG_20170220_210022_404_zpslbz4hblw.jpg.html]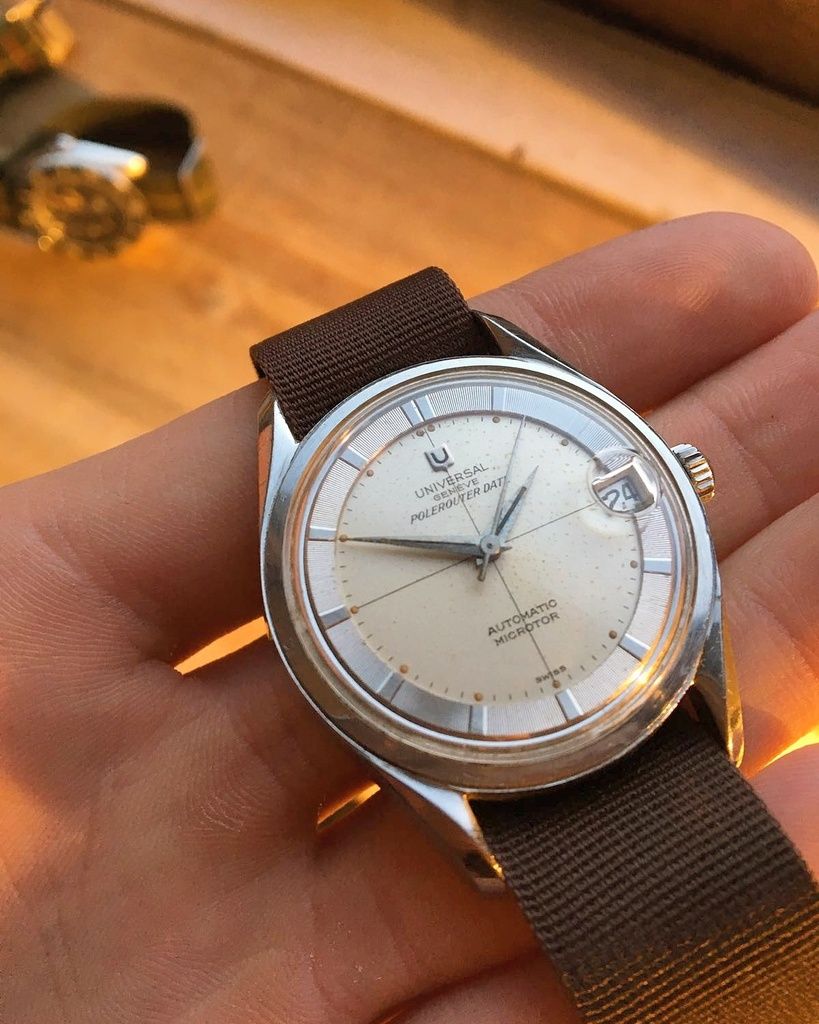 [/URL]
:
: [URL=http://s1284.photobucket.com/user/mooieklokjes/media/DSC_4903_zpsxpkkd9ve.jpg.html]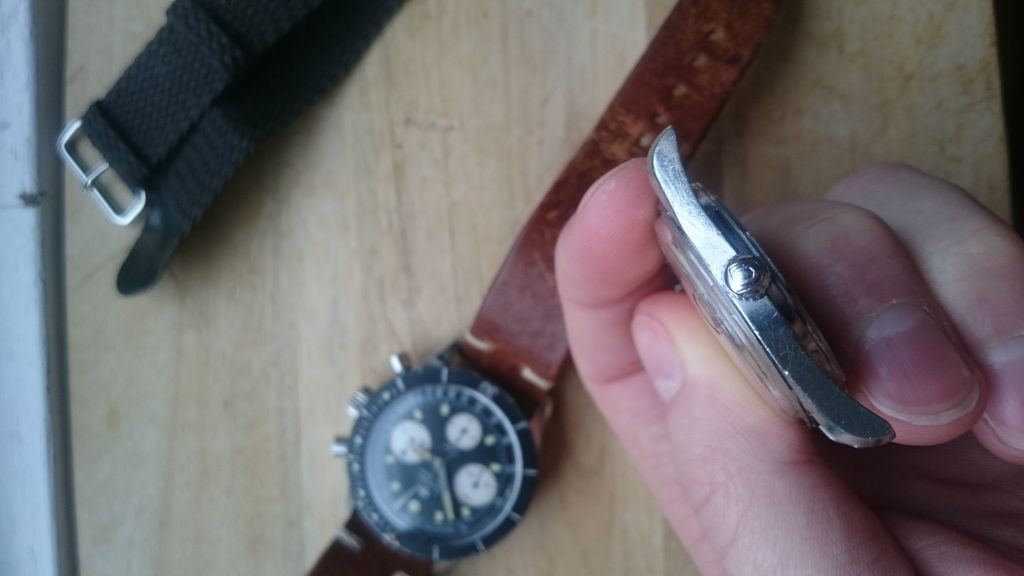 [/URL]
:
: [URL=http://s1284.photobucket.com/user/mooieklokjes/media/DSC_4904_zps1bwx29yl.jpg.html]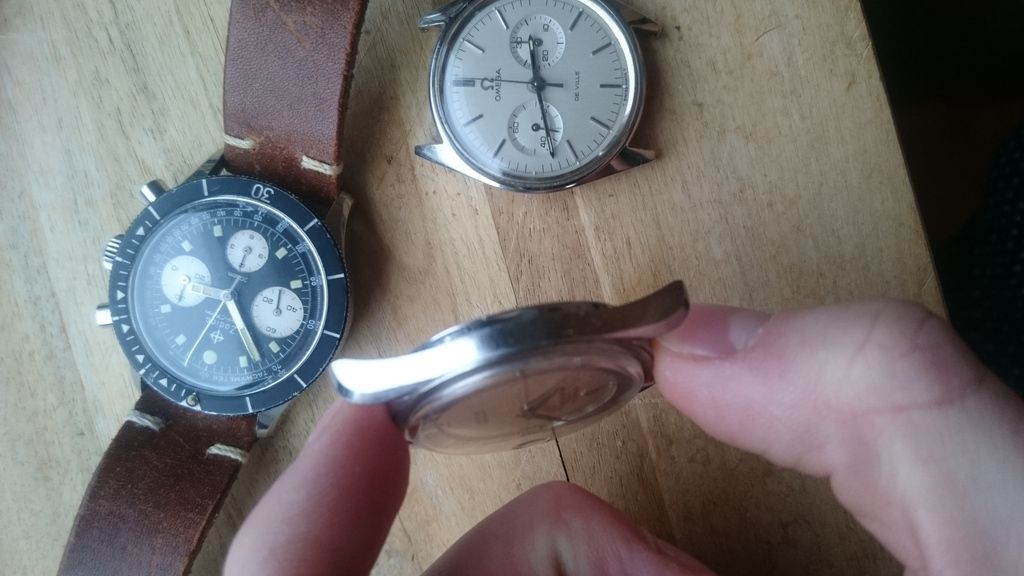 [/URL]
:
: [URL=http://s1284.photobucket.com/user/mooieklokjes/media/DSC_4905_zps83nkkmtn.jpg.html]
[/URL]
: Email me for offers or more information and pictures: j.de.jongh
: (at) hotmail (dot) com
: Cheers,
: Jelle