Hi guys,
I am on a consolidation mode... and some of these watches are on the chopping board. They probably spent the least time with me as they are new and probably have not developed that affection with me yet... Anyway, I am diversifying my watches into some modern with these funds.
On sale here is an extremely rare 13zn, the only 13zn that is military issued. Issued to the Romanian Pilots in 1937, this is one of the most well documented military watches ever surfaced. Though well documented, the reference 6486 is extremely rare. So far, I have only seen 3 pieces ever surfaced on the internet with original dial. Most are replaced with the more common 6476 or simply a totally wrong dial. The infamous 6486 auctioned in Phillip last year has a 6476 dial (and restored) but that did not stop them from achieving a record hammer at 88k.
There are a total of 215 watches delivered to the Romanian Air Force, a total of 141 are reference 6476 and only a handful of 6486. Other than the difference in dial, the 6486 has a double hinge case back and dust cover and they are more expensive in cost. The one I am selling is serial number 5457411, which is the very first one in the 6486 list, much like 1/74, ;-) delivered to Mr. Racasanu I.
Please refer to the images that I copied from this excellent website, with so much details on this particular watch. I think it is an excellent read for any military watch enthusiast. http://www.ceasuripentruromania.ro/ceasuri.php?id_article=11&language=english
Watch has been serviced, and dial is radium as I checked. Early monopusher works perfect and keeps great time. Watch measures 35.5mm.
This watch is extremely interesting as the serial number appears on the movement, dust cover, back of case back and even the back of the bezel in a reverse stamped way. Amazing provenance for a military watch built in 1937.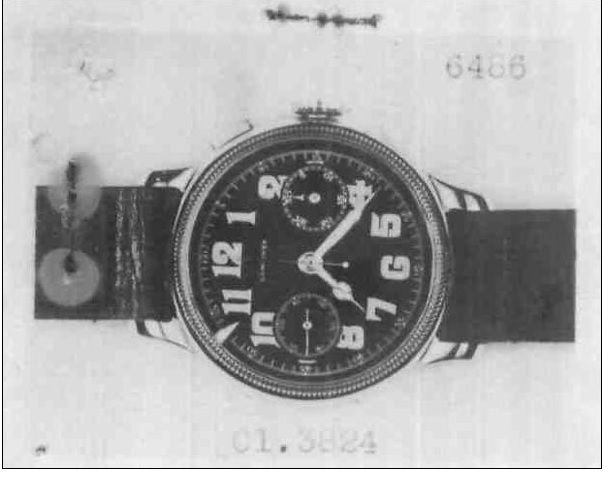 For this very rare bird, that should rightfully belongs to Longines' museum, I am asking for USD 24,000 shipped to your doorstep.
My price is firm, but I may be interested in Rolex sports watch as a part trade (cash coming my way) or any interesting Speedies 321 but prefers straight cash if your trade value is not market value.
Please reach me at reficul_x AT yahoo DOT com
Solid trade references upon request.