Hey guys,
another Diver to go. Its a nice Tissot 516, first series Diver with bakelite bezel. Case is in good shape. The movement, a Tissot 784 is running like a charme with +15sec / day, 244° and 0.2ms beat error. Date is changing at exactly 12 o'clock.
Dial is in awesome condition with nice shades of blue.
Watch comes head only or with that cool vintage racing strap for a small extra.
I'd like to have 350€ net to me or best offer. Contact: doorgunner@gmx.de
More pics here: http://www.chronocentric.com/forums/chronotrader/index.cgi?page=1;md=read;id=66806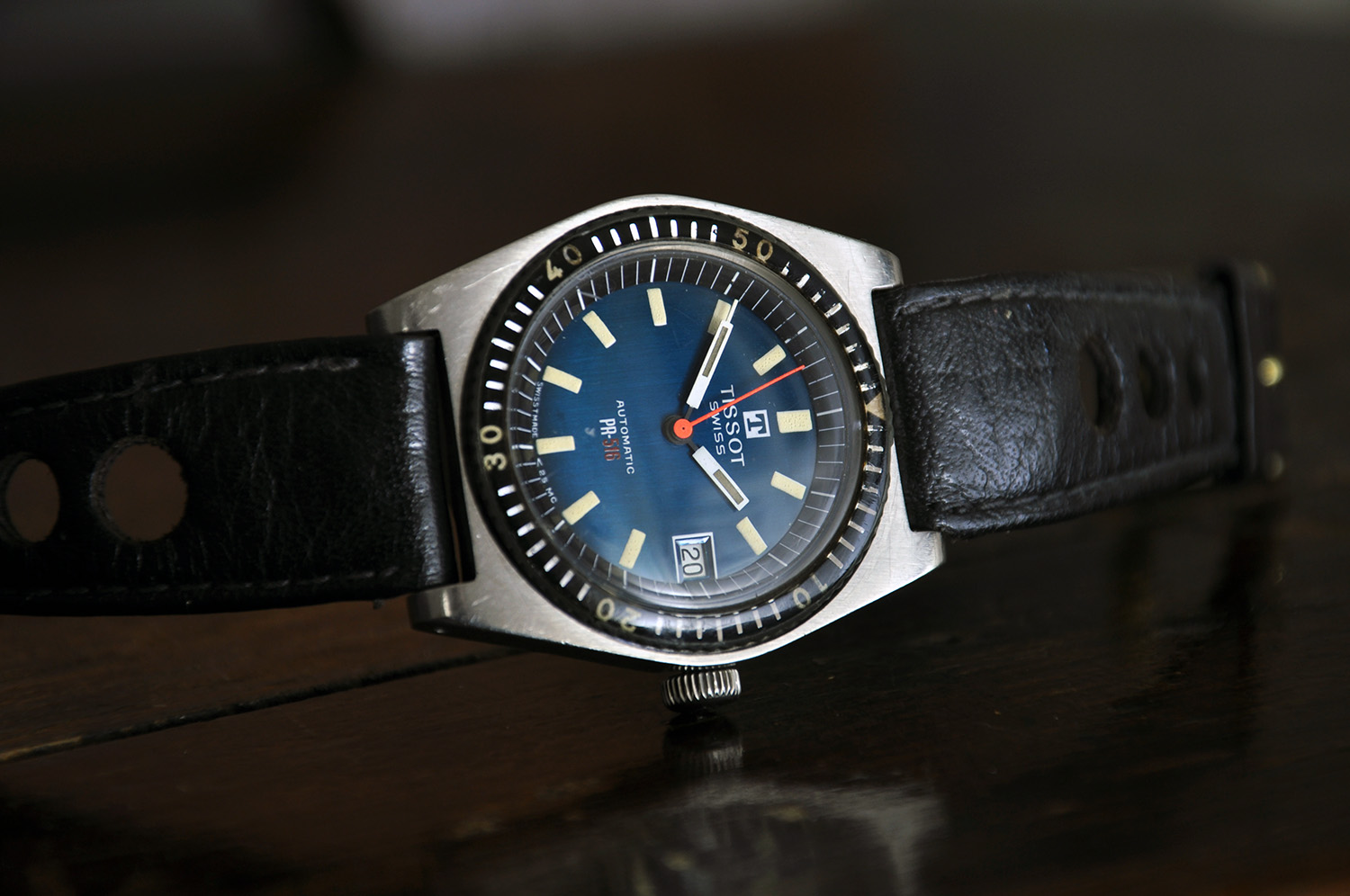 Feel free to ask anything you wanna know. Lots of references here or at German Uhrforum.
Cheers Nico