Finally back in stock and as genuine as always, our Shell Cordovan Straps from Horween!!
We are very excited to present our much admired straps. A great companion to any watch and perfect addition to your strap collection.
All those that are presented in this listing refer to the 20mm measurement and 19mm.
They are all:
-made in Italy (specifically in Rome)
-by an Italian craftsman
-with made original shell cordovan by Horween Leather
-with made in Italy inox buckles
The length of the 2 piece strap is 11,3cm/7,5cm buckles side(4.44inches/2,95inches)
They are super super super soft and comfortable on your wrist!
Cognac: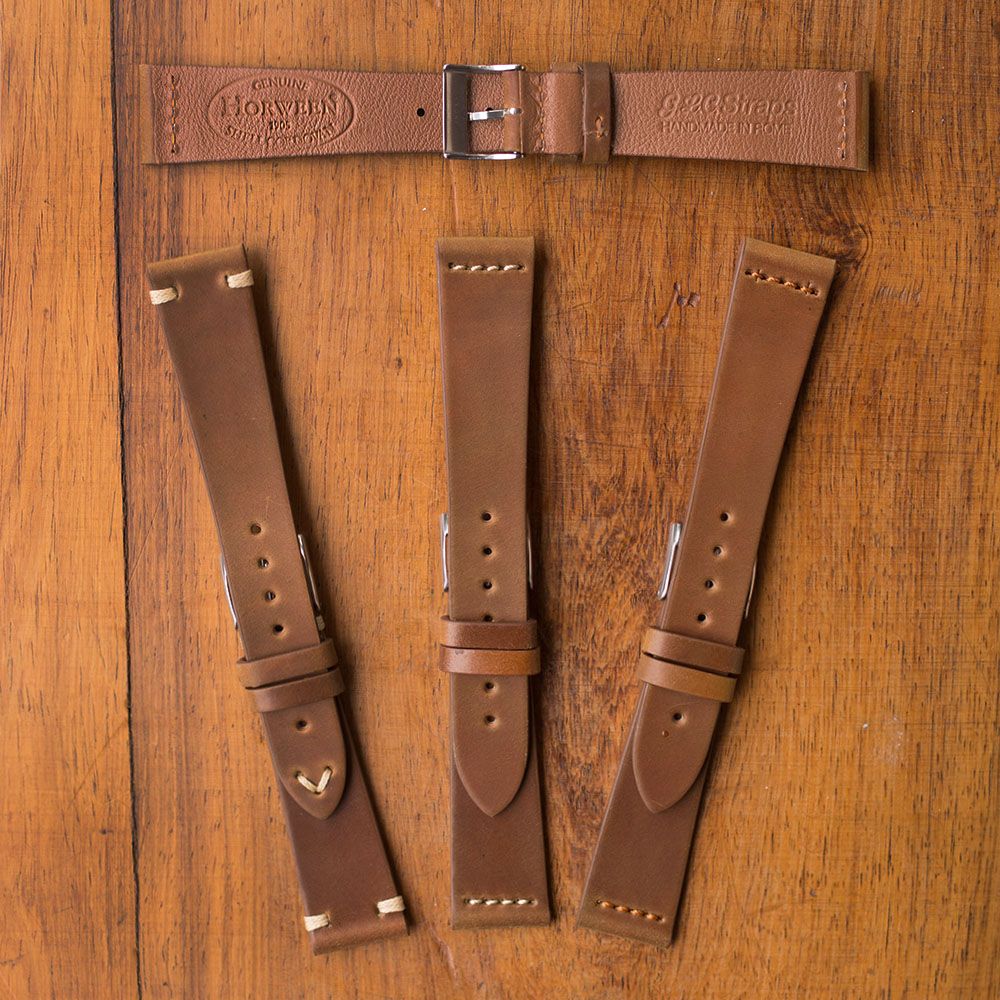 Brown: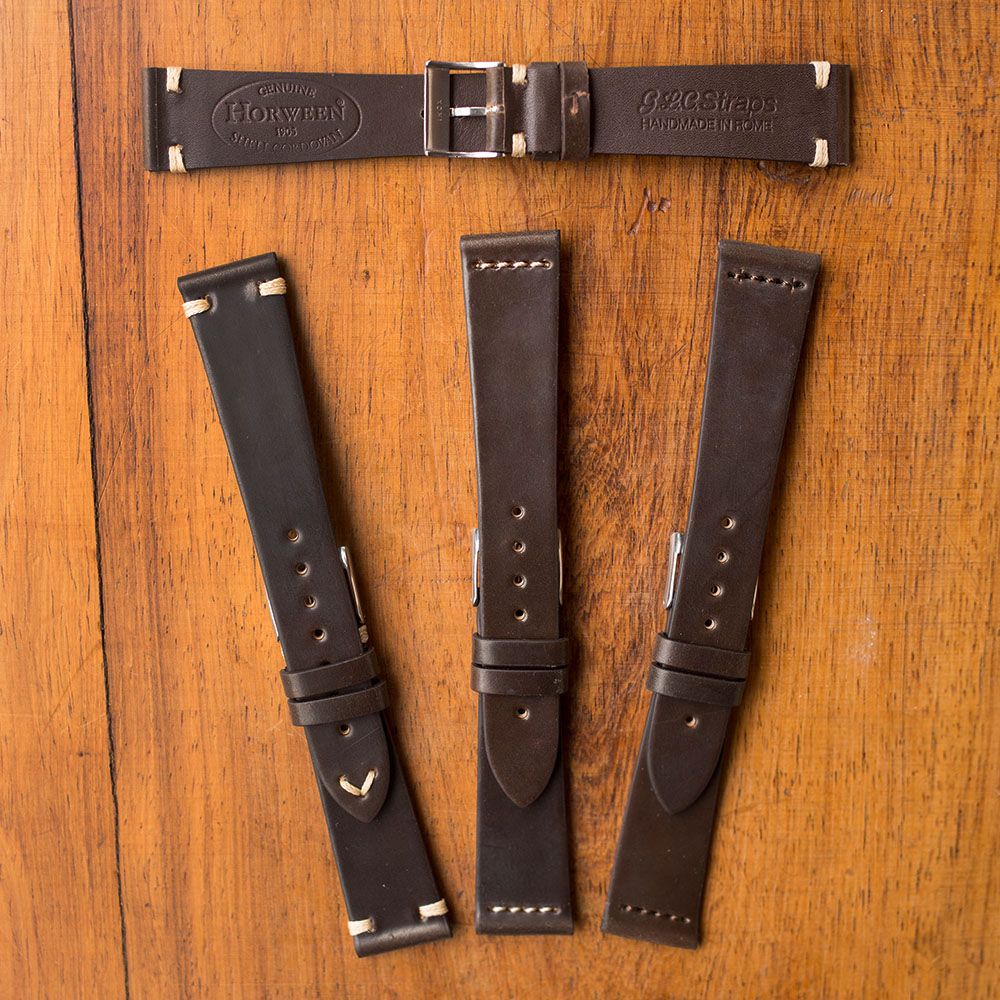 Burgundy: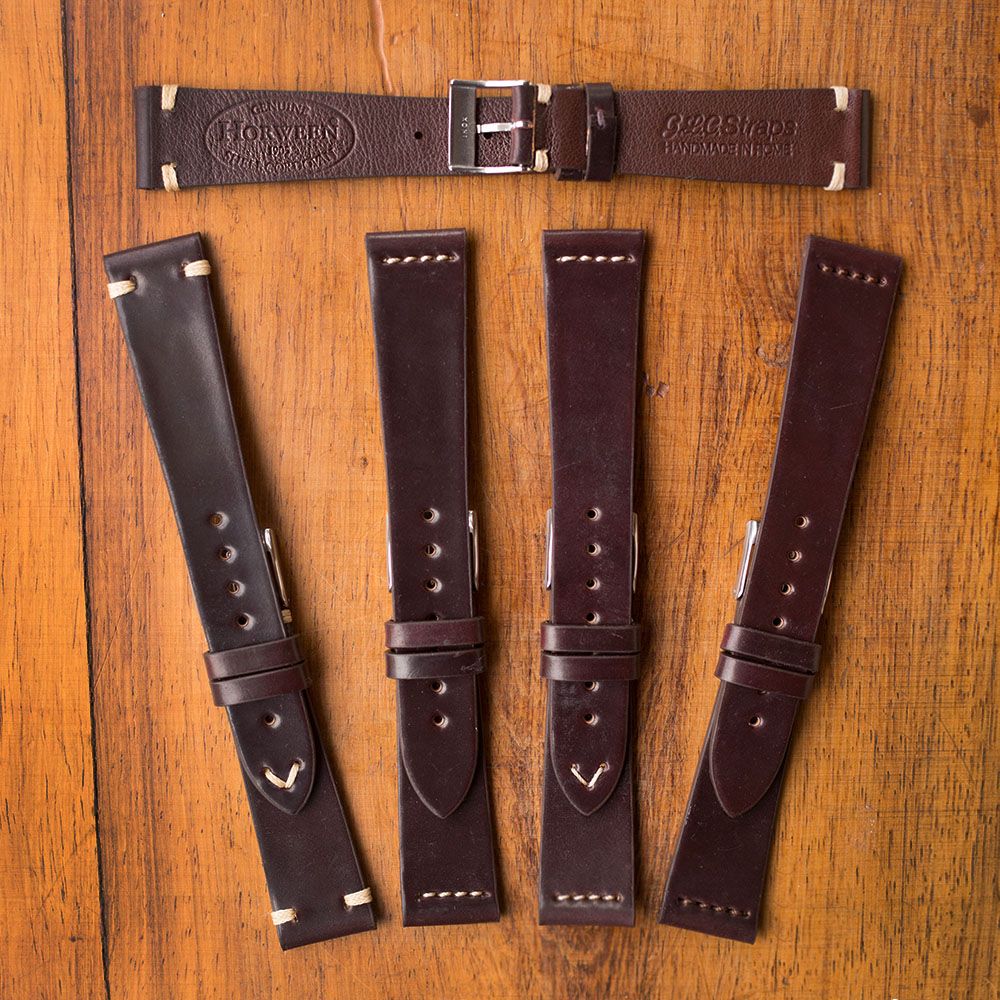 Price is:
75,00 euro + shipping
100% money back if not as described
When ordering, please specify which style stitching.
Payment by paypal
Contact us: info@glcstraps.it
I ship worldwide
Many straps have sold, references on request
Thanks to OTD for the space