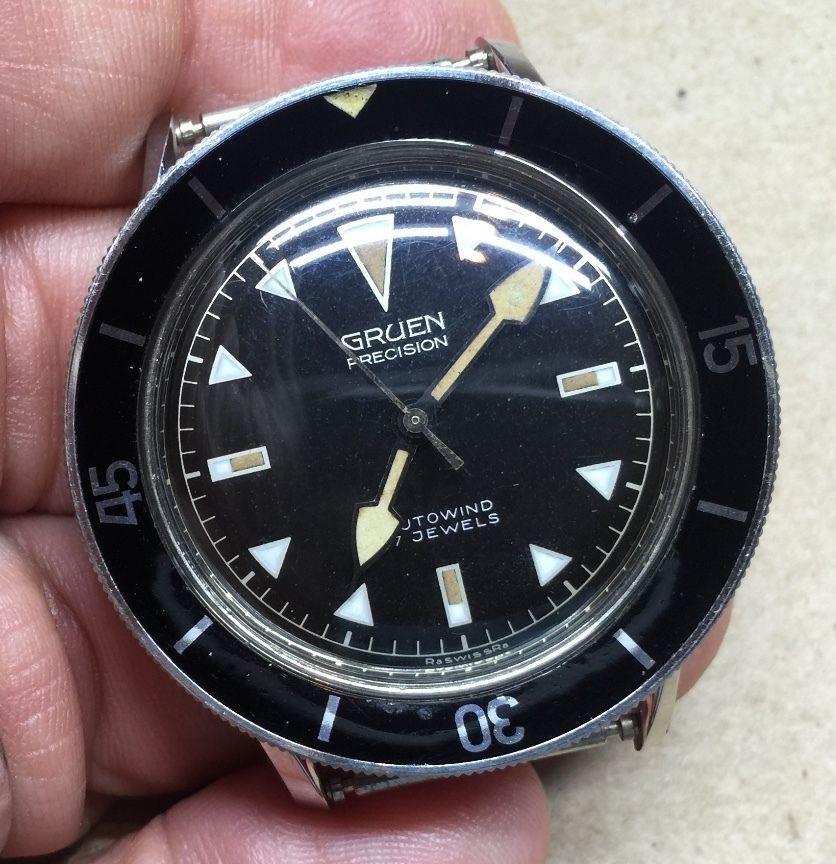 I found some more of these handsets buried in my Gruen vintage parts stock. Great opportunity to get a set of original Gruen Ocean Chief vintage dive watch hands that are New Old Stock from the 1960s. The Ocean Chiefs are soaring in value right now. The watch is soughtafter for its similarity to early Blancpain and Breitling divers. it is just not the same without the correct spade-shaped hands. Great part to tuck away, since many Ocean Chiefs come with corroded hands or ones that have been ruined by being relumed improperly.
There are two options. These are all New Old Stock (NOS) hands:
BLACK FRAMES WITH NO LUME: $125 (hour and minutes hand included) - the original lume has fallen apart, but most restorations come out better reluming the hands to match the markers on the dial, which are often tan as shown in the watch above.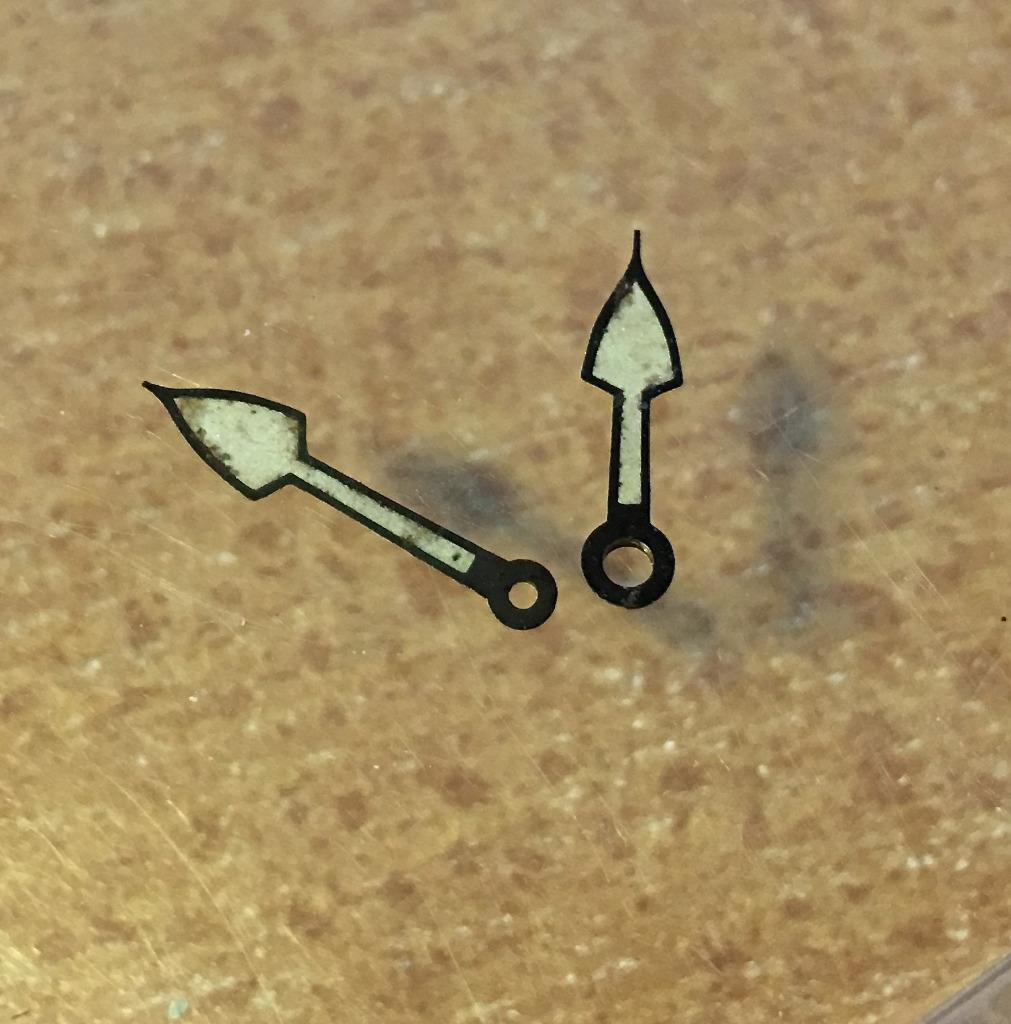 SILVER FRAMES WITH GREEN LUME: $165 (hour, minutes and sweep seconds hands included) - original green lume in intact. The silver-frame hands are a bit more legible.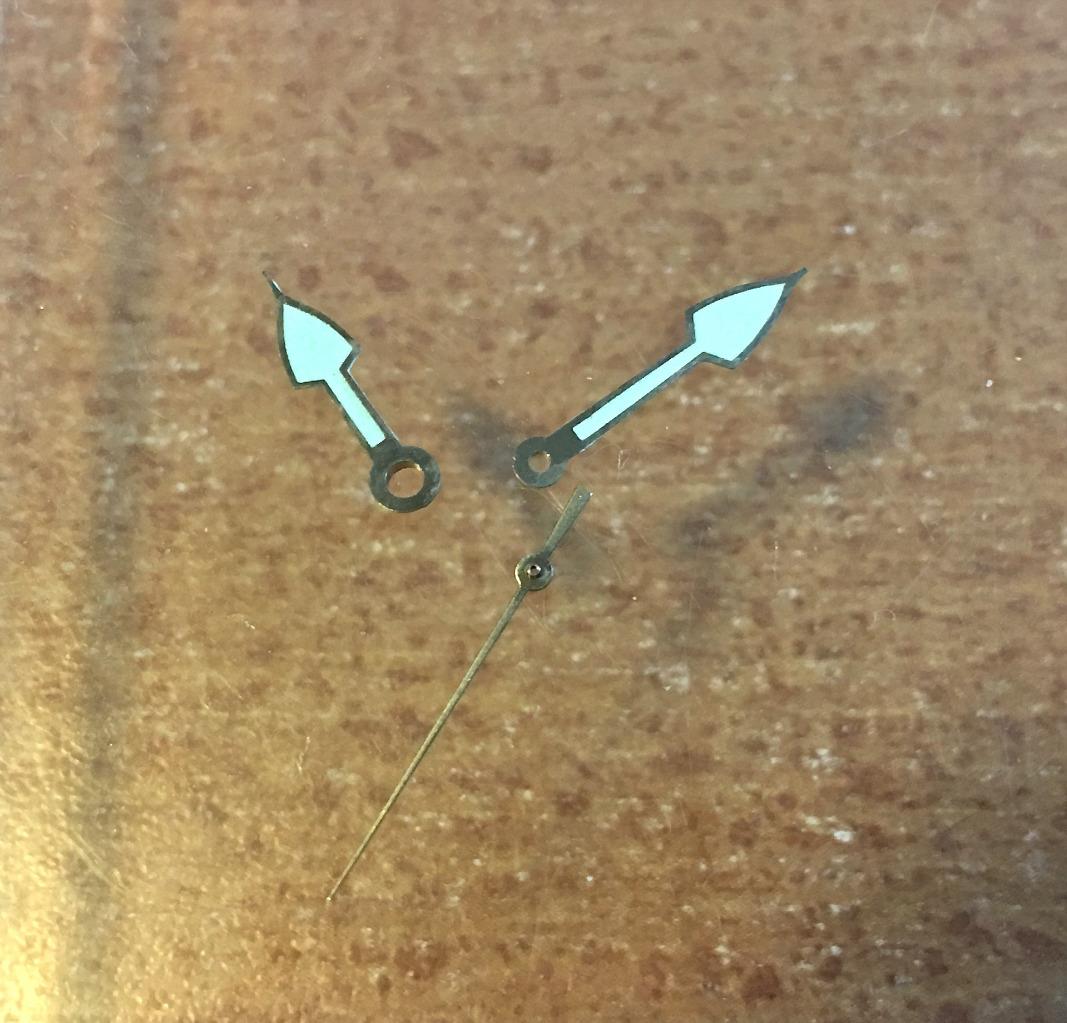 BEADS OF RICE BAND FOR OCEAN CHIEF: As you can see from the original Gruen catalog picture below, the Gruen Ocean Chief came originally with a Beads of Rice band. I am getting in some 19mm curved-end BoRs that fit the Gruen Ocean Chief case with just slight modification necessary to match the angled lugs of the Ocean Chief. Email me at billmahoney@aol.com if you want details on the BoR.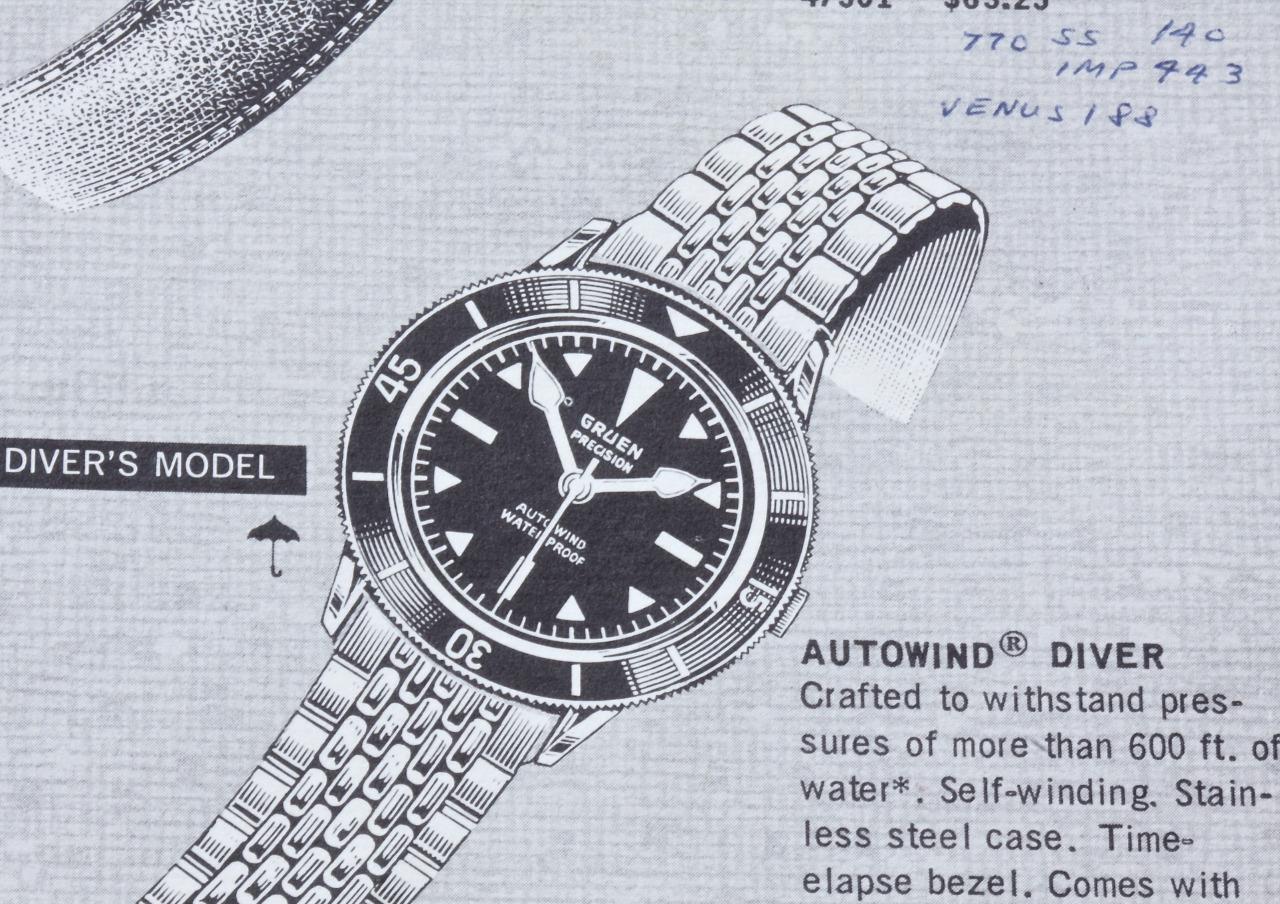 SHIPPING: Prices include shipping in the United States. International buyers inquire for shipping rates.
I have many other vintage Gruen parts. Please email me at billmahoney@aol.com for more details of vintage Gruen watch items you are seeking or go to the Gruen section of Squinky.com
Thanks - Bill Mahoney
Squinky.com