I have a few 22mm black Heuer Corfam bands and 22mm blue Heuer Corfam bands to offer. There is nothing quite the same on your vintage Heuer as an original Corfam.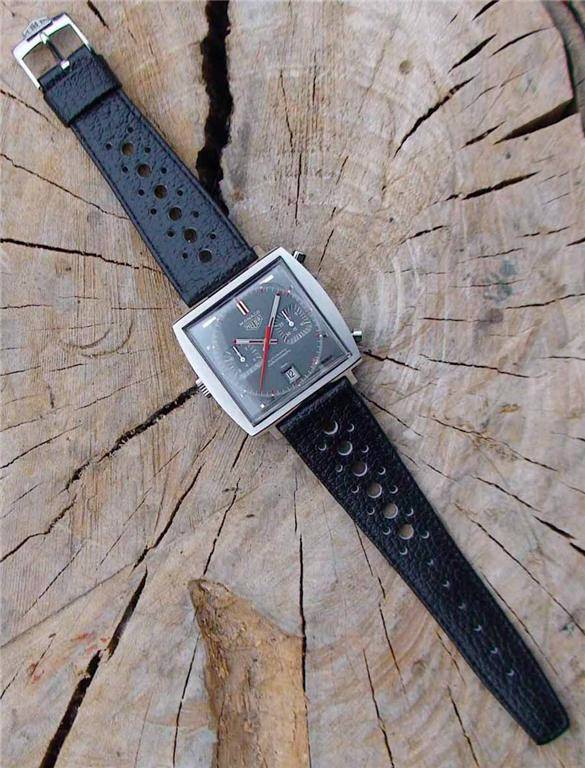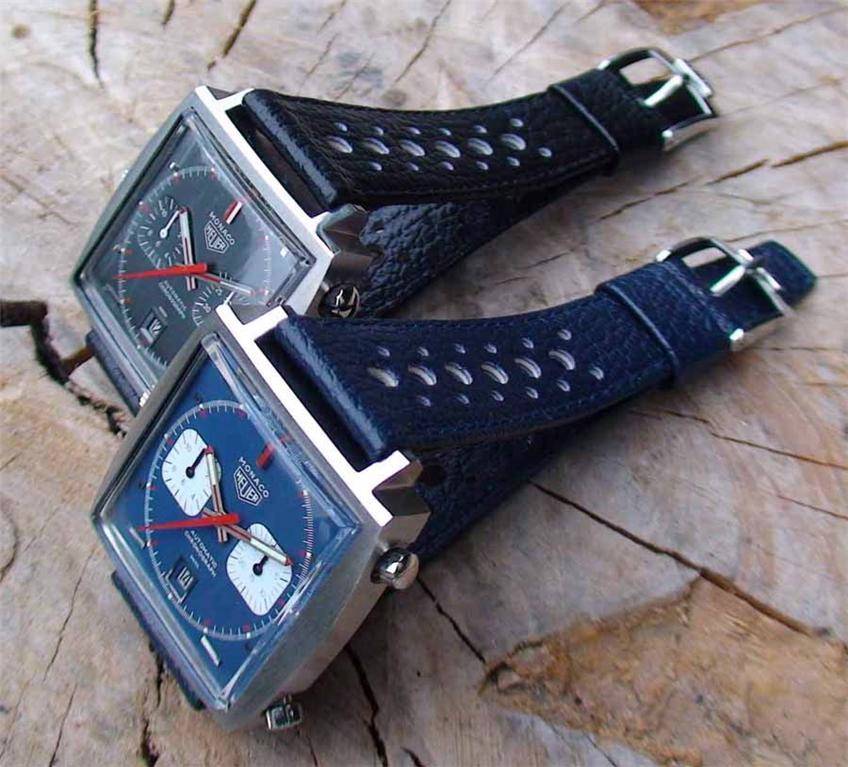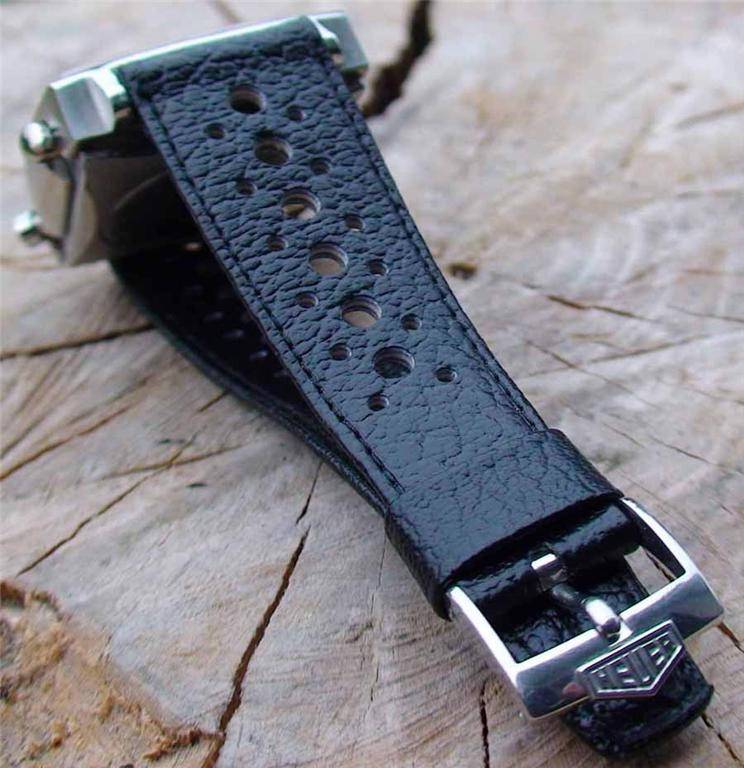 Rare 1960s/70s Corfam Heuer rally bands, as shown on the Skipper in the original Heuer catalog photo below: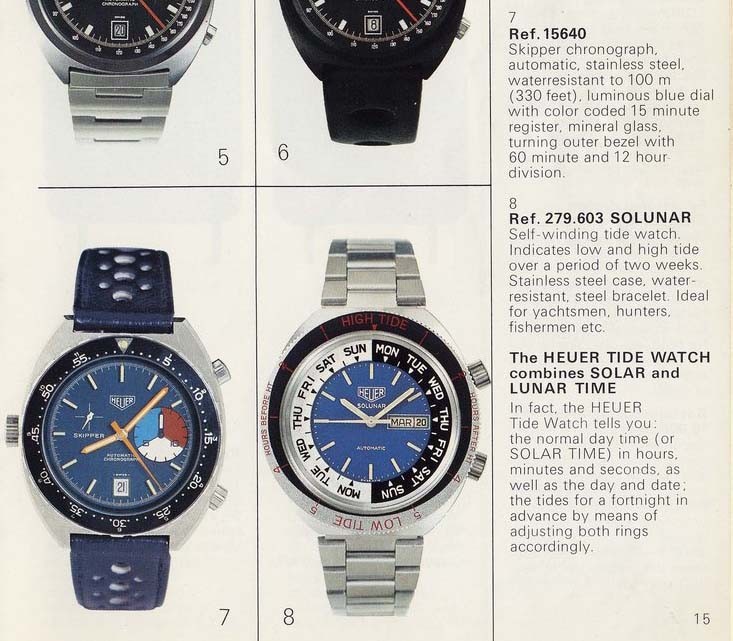 If you read the early catalogs or ads, Heuers were mostly offered with the option of a Corfam band or a metal bracelet. Corfam was a synthetic leather made only in a patented process in the 1960s/70s. Few good examples of these bands have survived. Mostly you just see very worn ones that come with a watch package. The ones I am offering are New Old Stock, ready to wear. There are many photos of these bands in the Heuer section at Squinky.com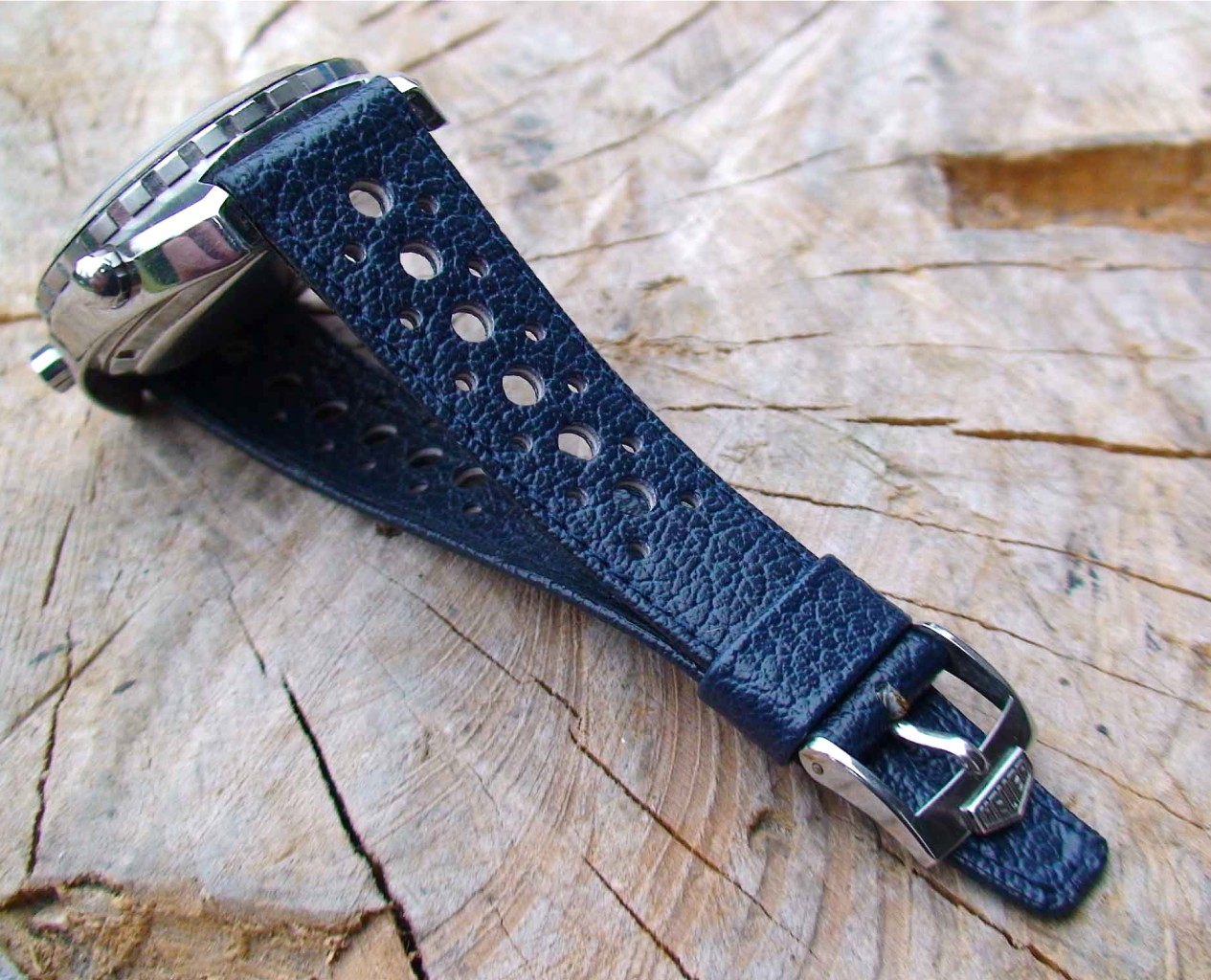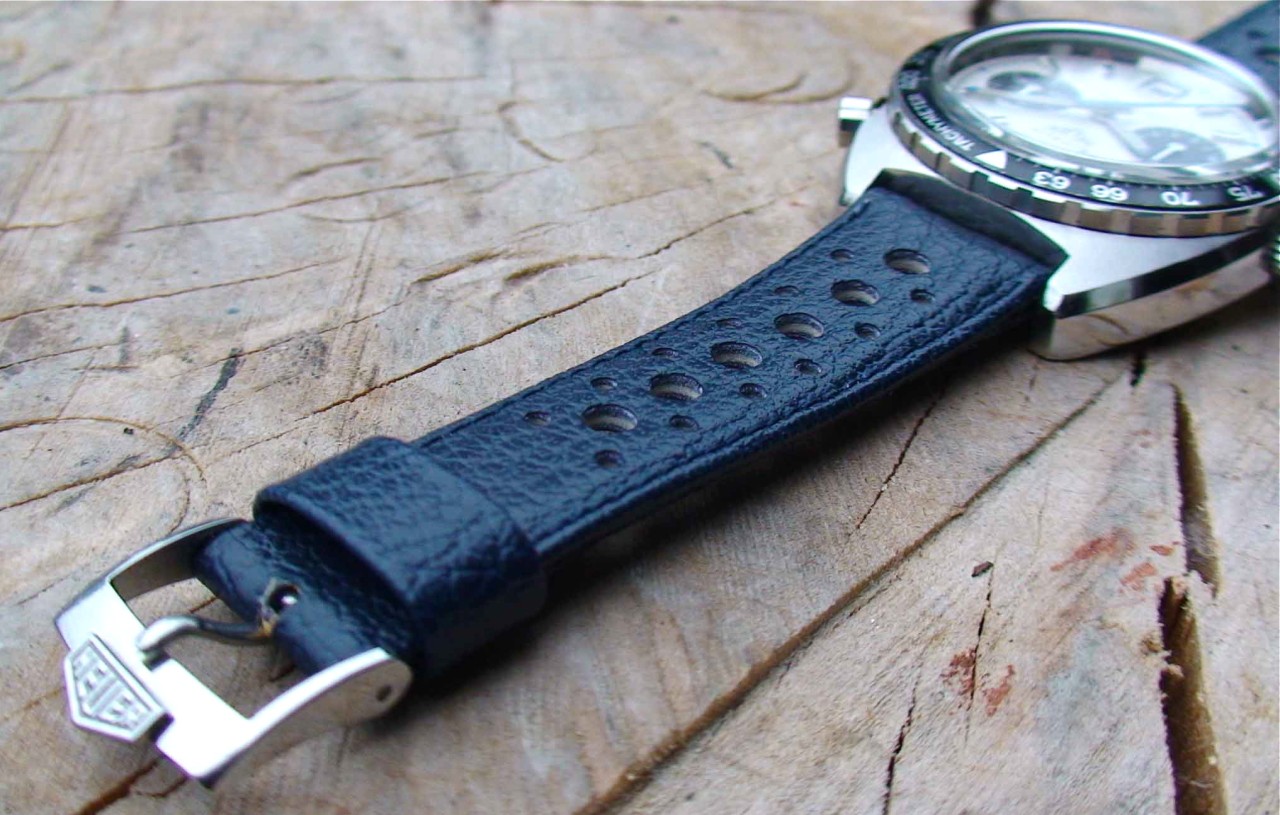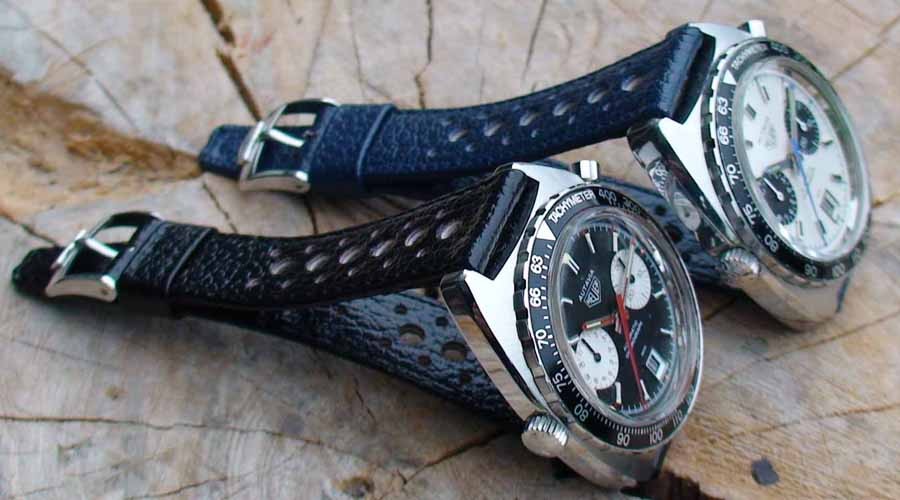 The 22mm bands come without a buckle and take the original Heuer 16mm opening buckles. Single strap keeper. Fully stitched. The straps were made from three layers. Standard length strap of 7 1/2 inches long (19cm). Metric measurement is 115/75. The back side of the band has no branding at all. The thickness goes from 2.4mm at the tail to 3mm where the band meets the watch.
SPECIAL CHRONOTRADER/OTD PRICE
22MM black or 22MM blue original Heuer Corfam bands $495 each if you mention Chronotrader or OTD
To get this discounted price, we will deal direct. Just email me at billmahoney@aol.com with your order details. Supply is very limited. I can install a Heuer reissue steel buckle on any of these bands for $125.
SHIPPING: U.S. buyers add $6.99 for shipping with tracking. International buyers add $34.99 for Registered recorded delivery or $59.99 for EMS shipping.
Thanks - Bill Mahoney
Squinky.com