Offering this vintage chronograph housing a gorgeous Valjoux 22 pillar wheel movement.
EXCEPTIONNAL Mono POUSSOIR,
Brand DODANE GAB Besançon
RARE
50's
case measures 34 mm (without the crown) x 40 mm (lug to lug).
The original dial is in mint condition.
The mechanical movement has been fully serviced.
Movment Calibre Valjoux 22 signed GAB 172
The mechanism was completely disassembled, all parts cleaned and inspected for wear and tear. The mechanism was then reassembled, oiled, greased and calibrated. (in 2009)
It is in excellent running condition.
ALL chrono functions working correctly and watch keeps excellent time.
RARISSIME vintage
Located in the France. Priced at 1050 Euros with shipping
GAB Besançon, et DOD
c'est..........DODANE
Pub de 1949
[/url]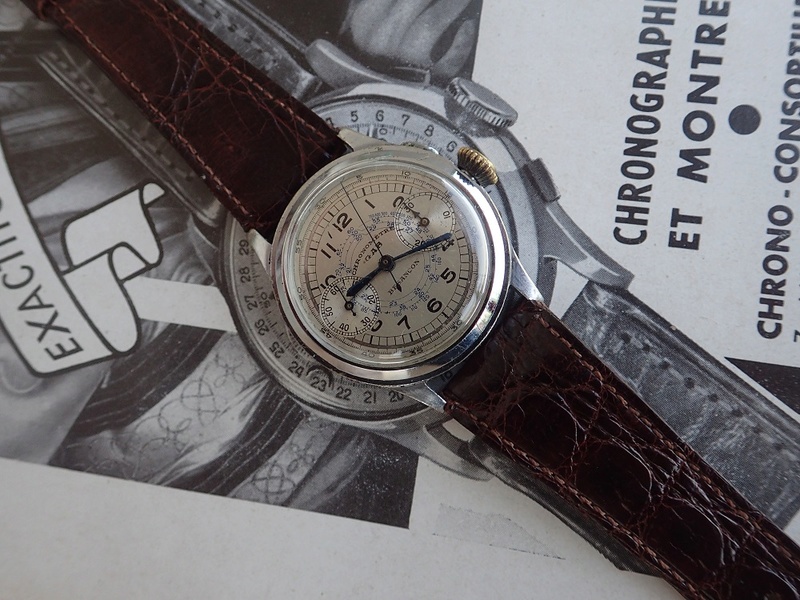 [/url]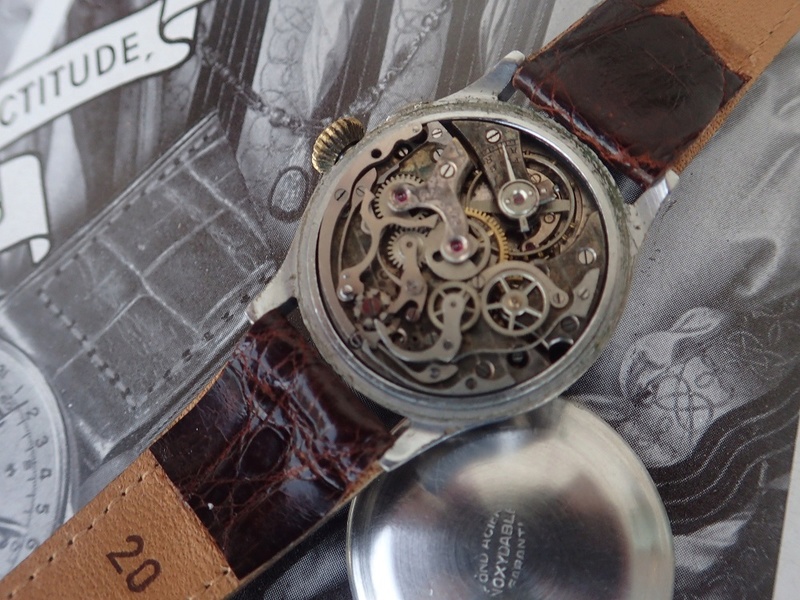 [/url]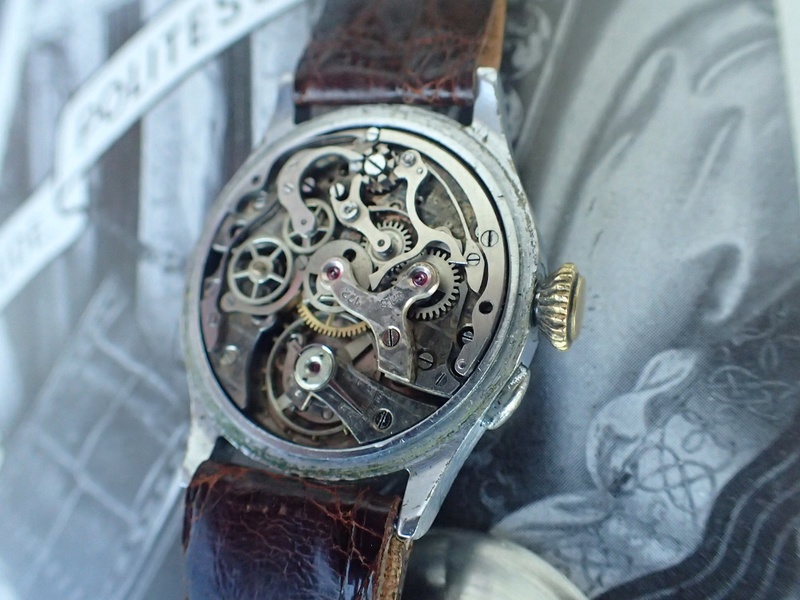 [/url]
Chronographe des années 4O Mono-poussoir
GAB Besançon de la Manufacture d'horlogerie DODANE
animé par un Valjoux 22
" Rarissime "
état et qualité exceptionnels,
révisé totalement en 2009
diamètre hors couronne et hors poussoirs 33
tout est d'origine,
superbe état de présentation et de fonctionnement toutes fonctions opérationnelles
poussoir d'une douceur ......