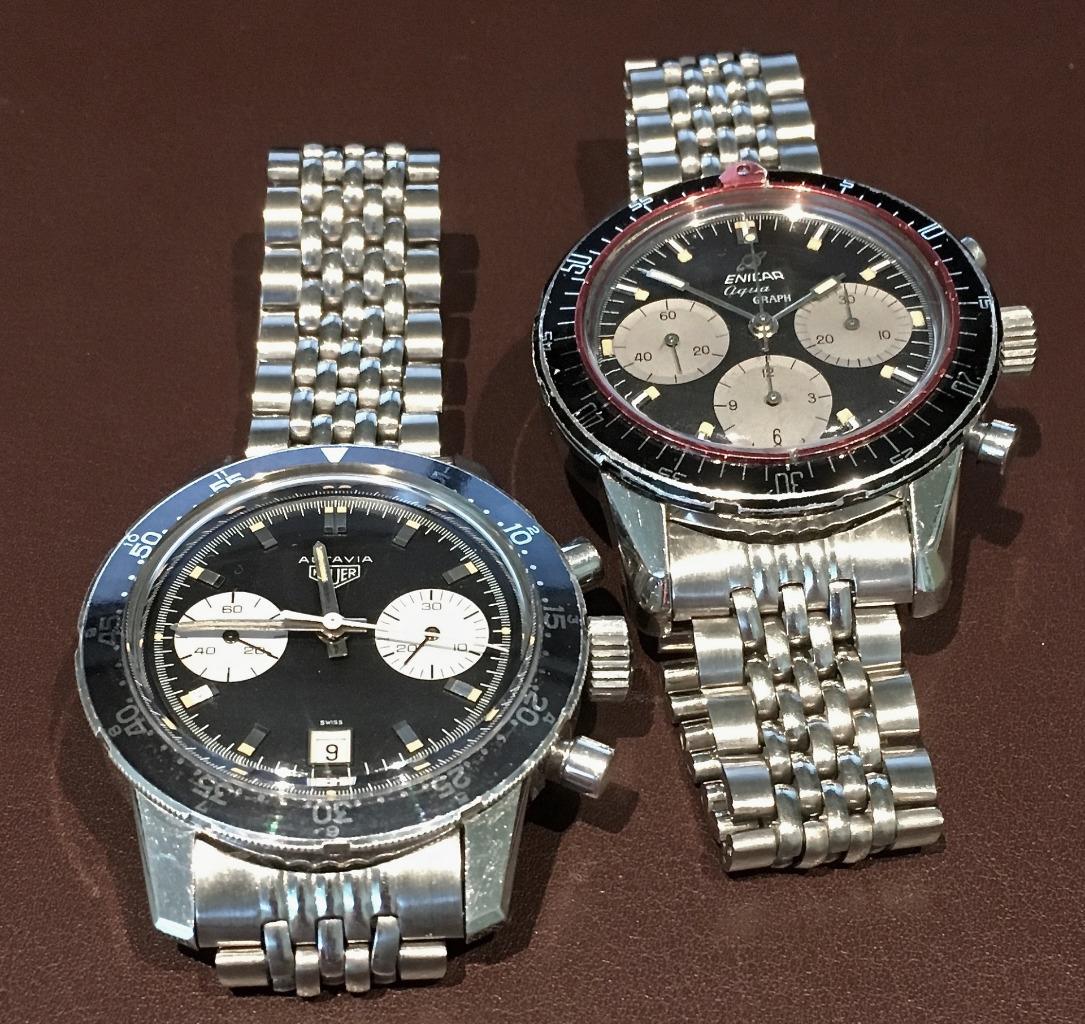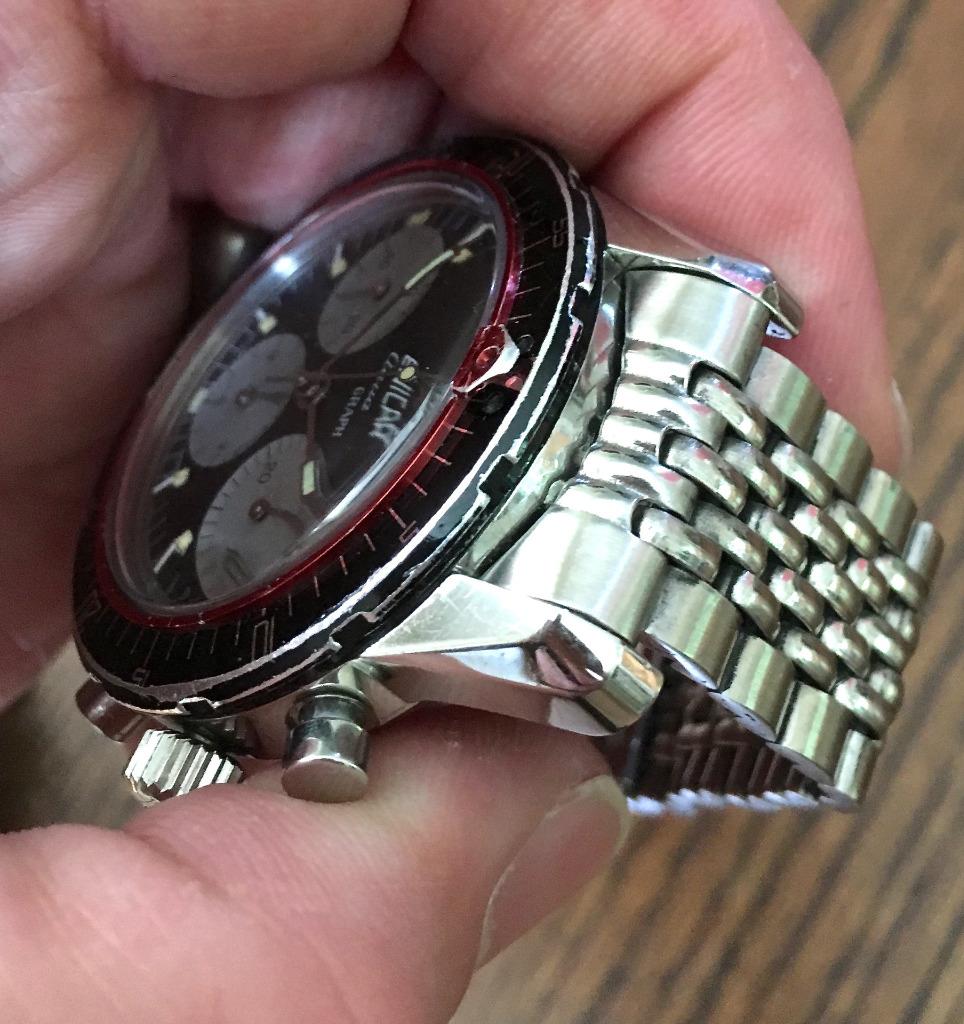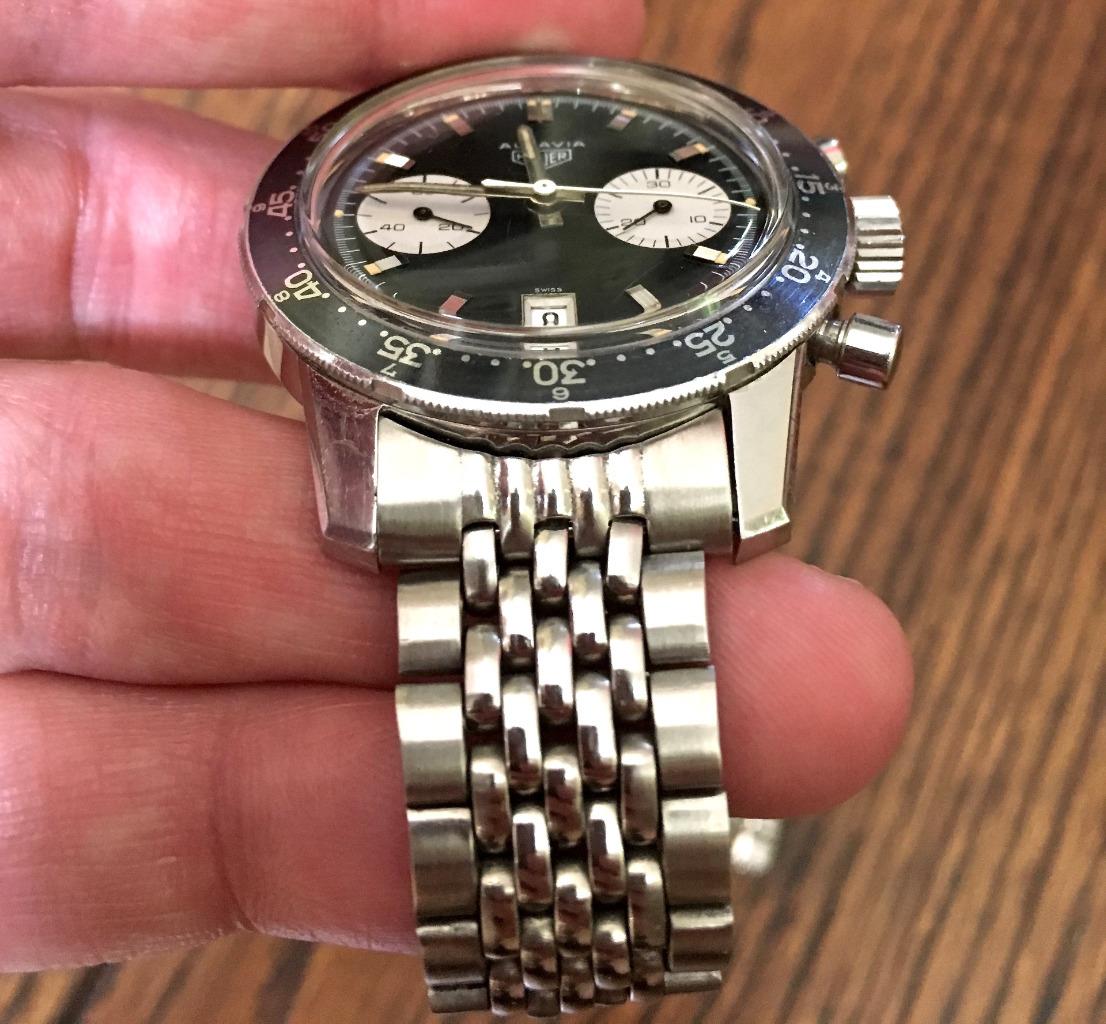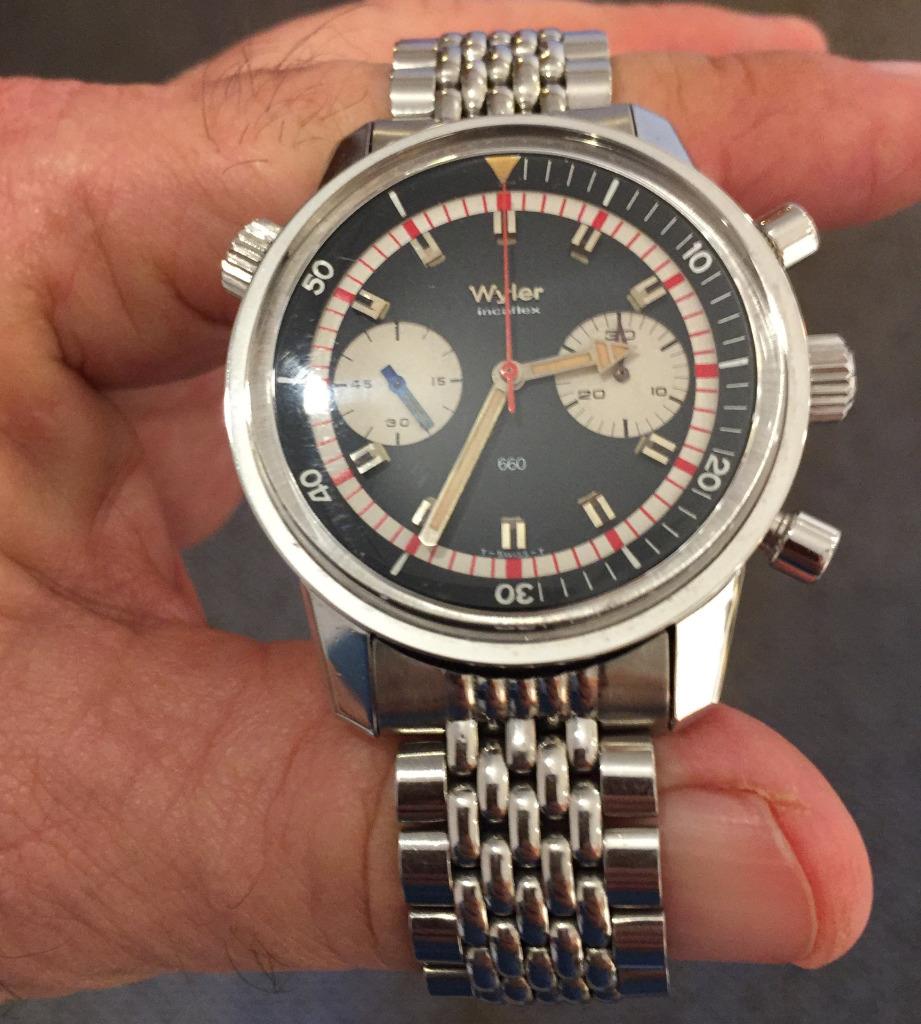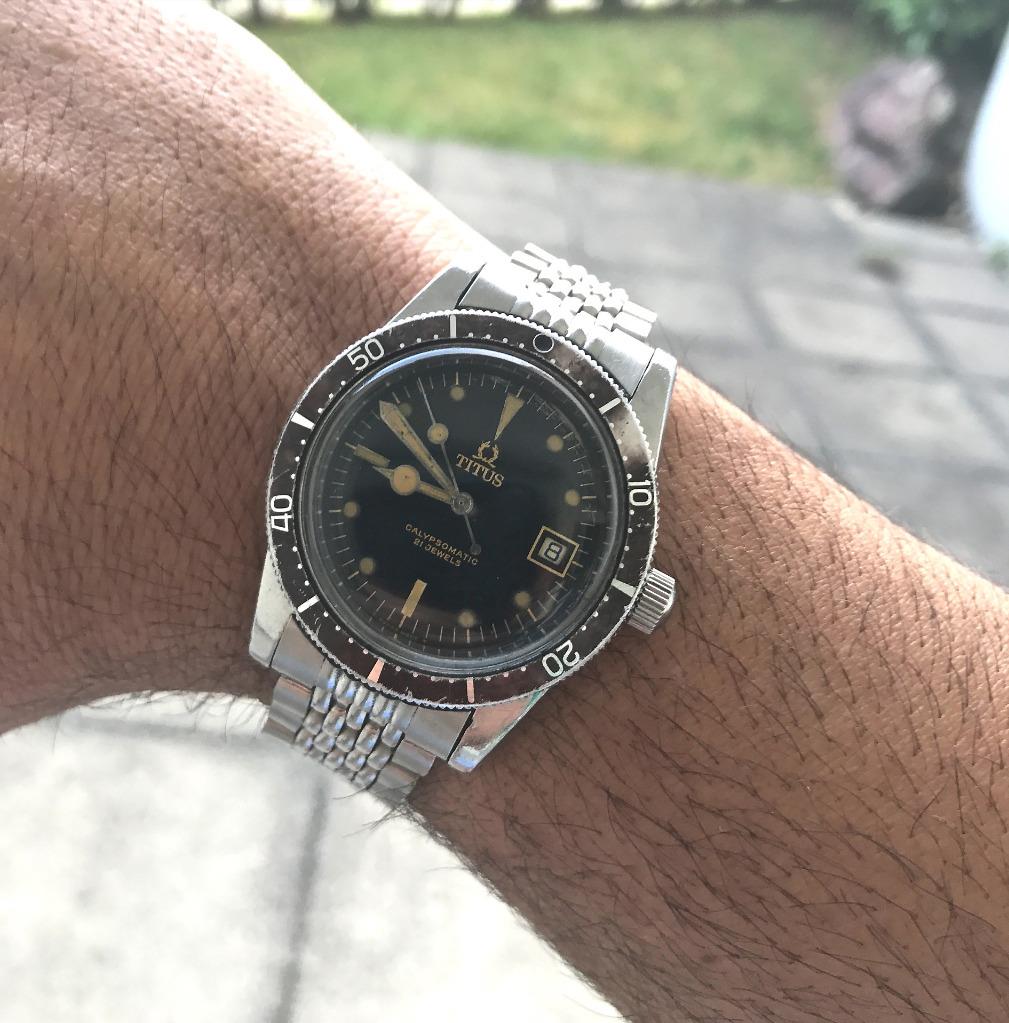 Hunting for a GF Gay Freres beads of rice band can be frustrating. Do you really want to tie up that much money that can go into buying other watches? Here's an affordable 20mm option for your Heuer Autavia 2446c or 7863, a Heuer Skipper or other 20mm Heuer chronograph with standard curved lugs. (I sell another straight-lug ends version for 1163V Heuer cases). Great also for today's other popular chronographs shown as a perfect fit in the photos on such popular watches as an in Enicar Aqua Graph, first series Titus Calypsomatic and Wyler Compressor chrono. Will also fit Omega Speedmasters and Rolex sports models. New Old Stock vintage item c. 1960s/70s. Signed on the back of the clasp "100% Stainless Steel."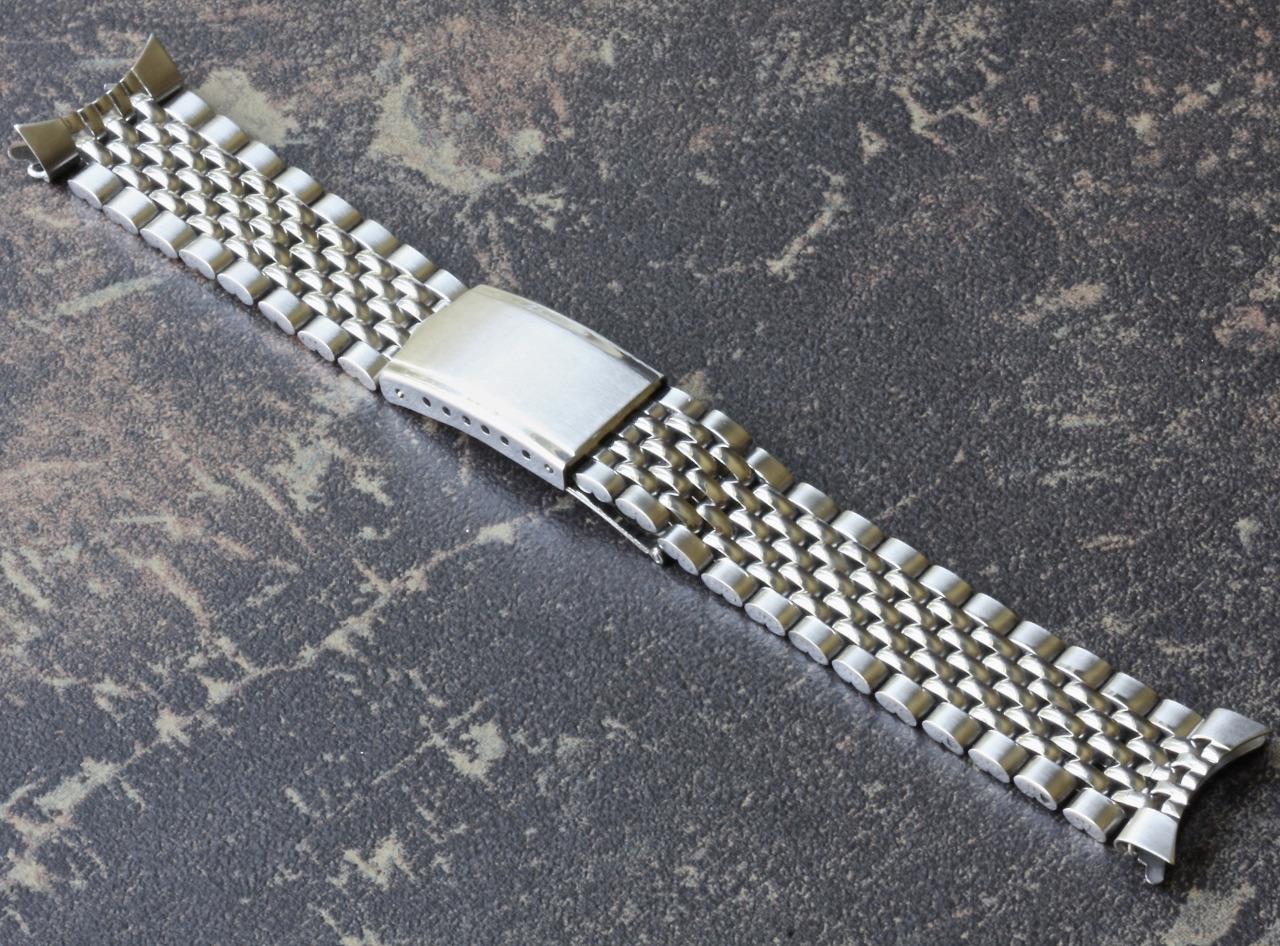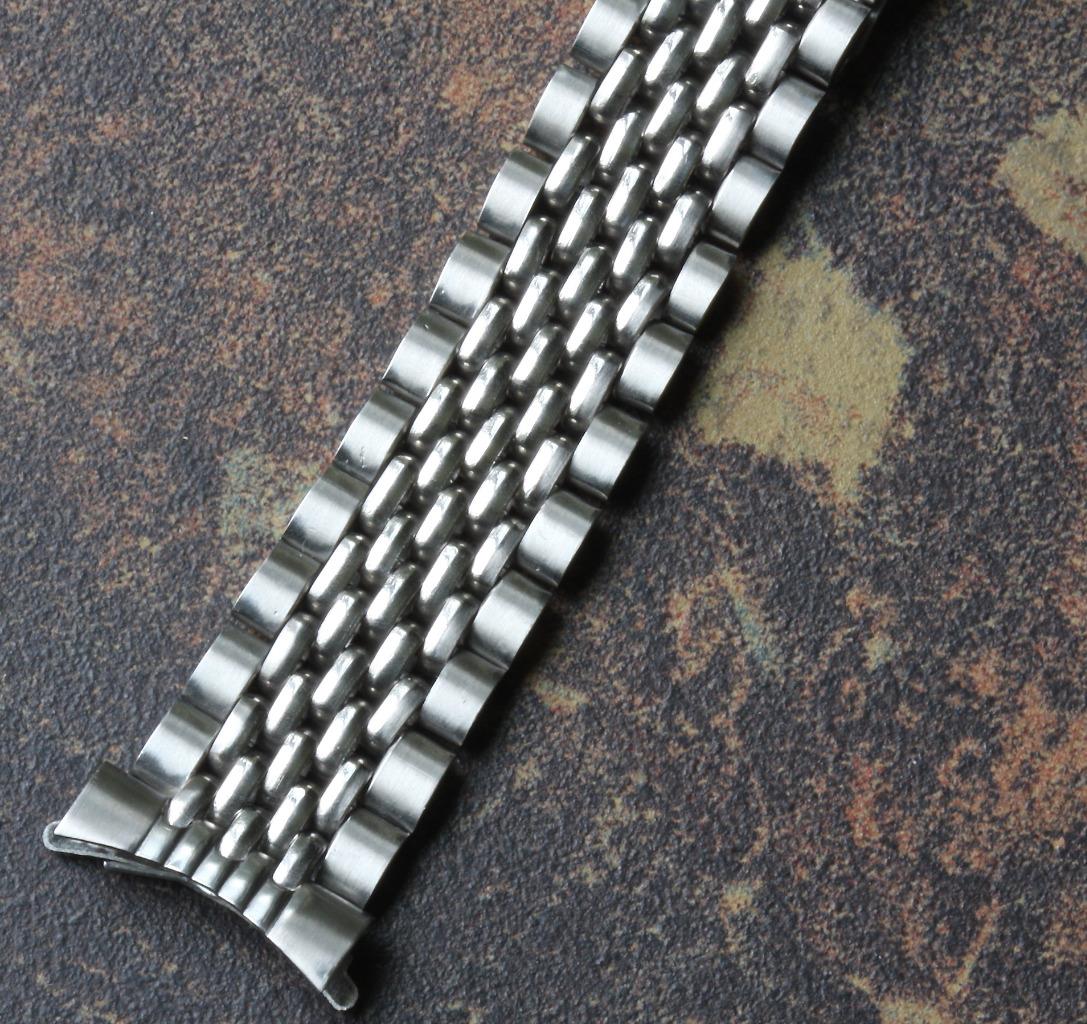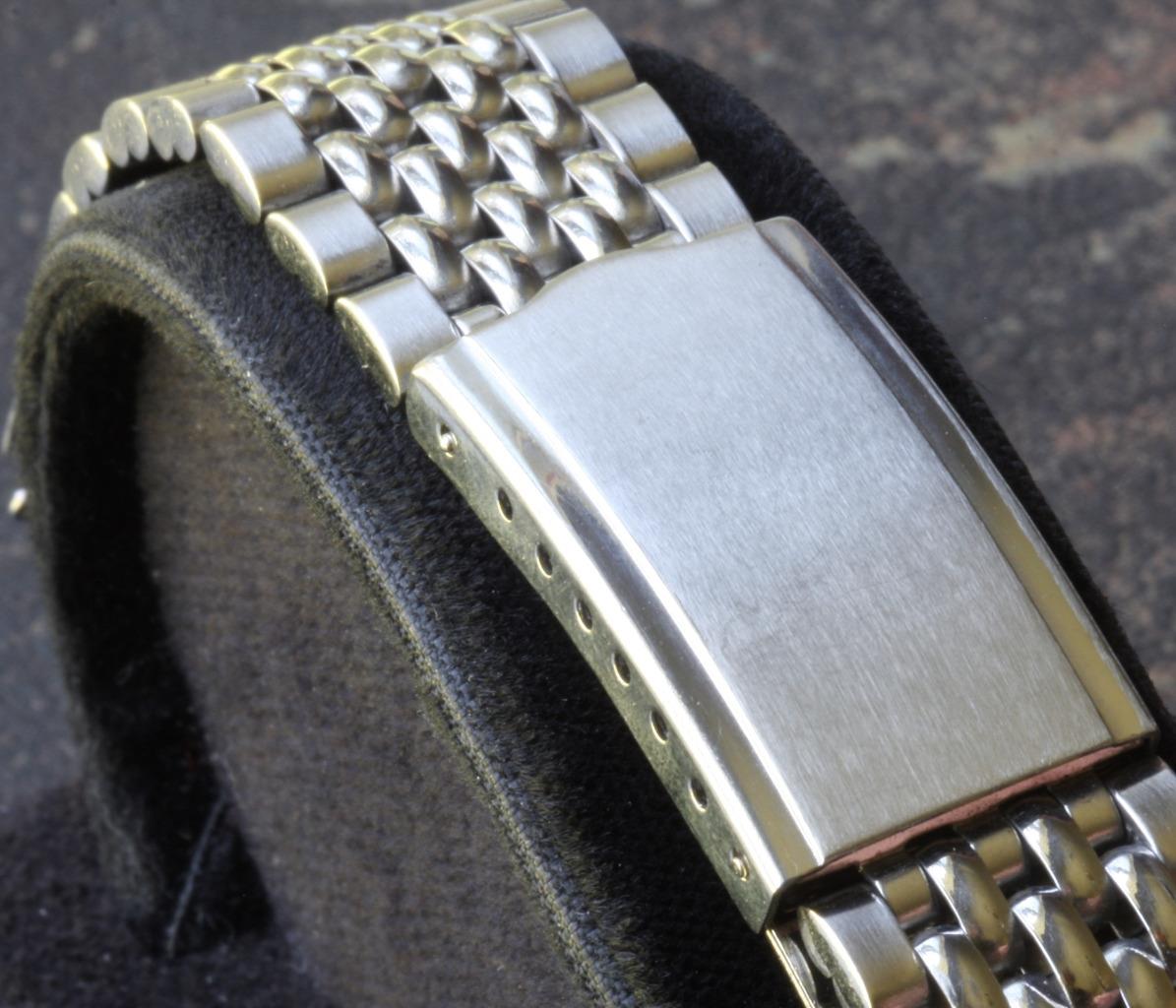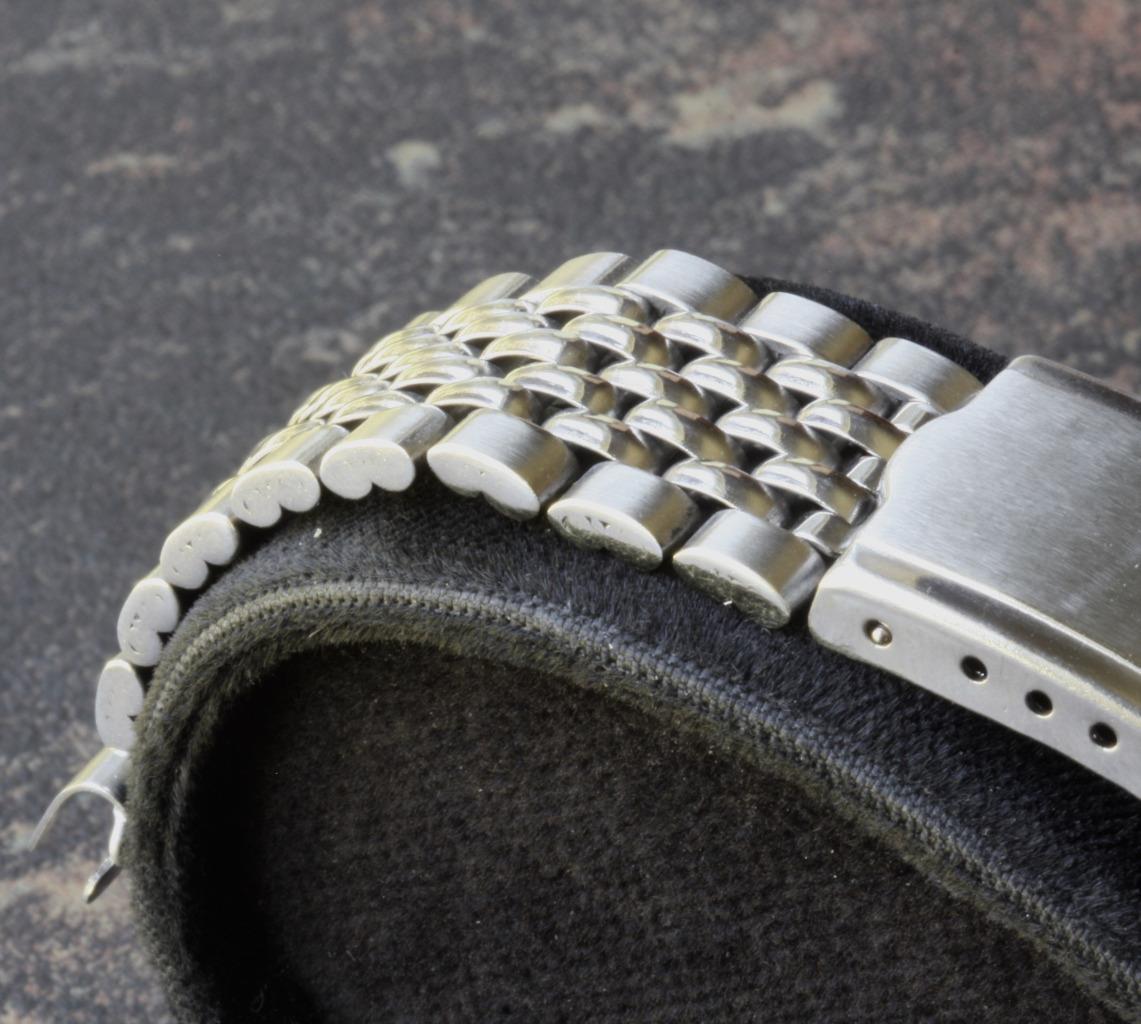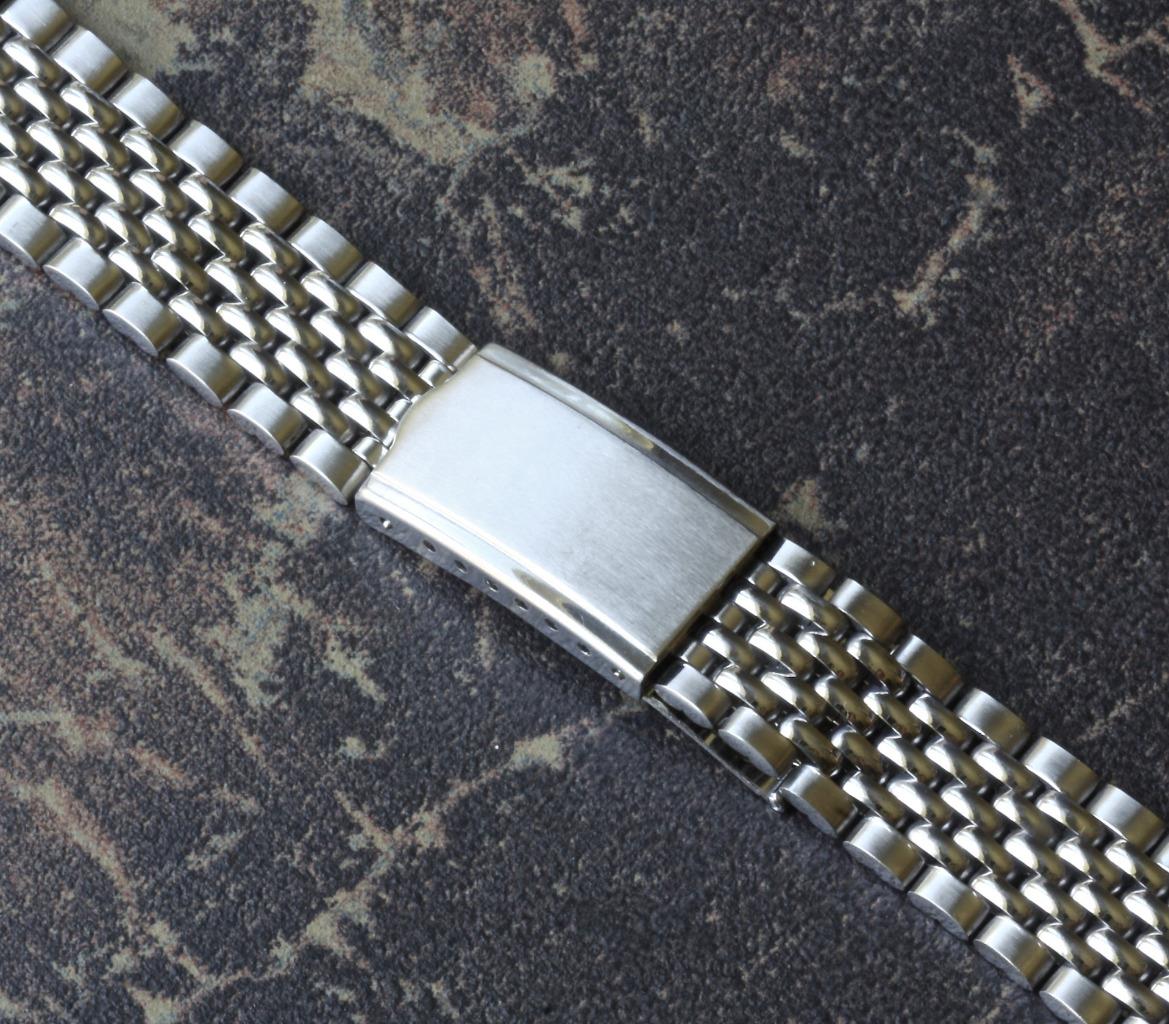 Some answers to common questions: The key spacing from the spring bar slot to the corner of the end piece is 6.75mm shown as measured in the photo below. Depth of the complete end piece into the corner is 8.28mm.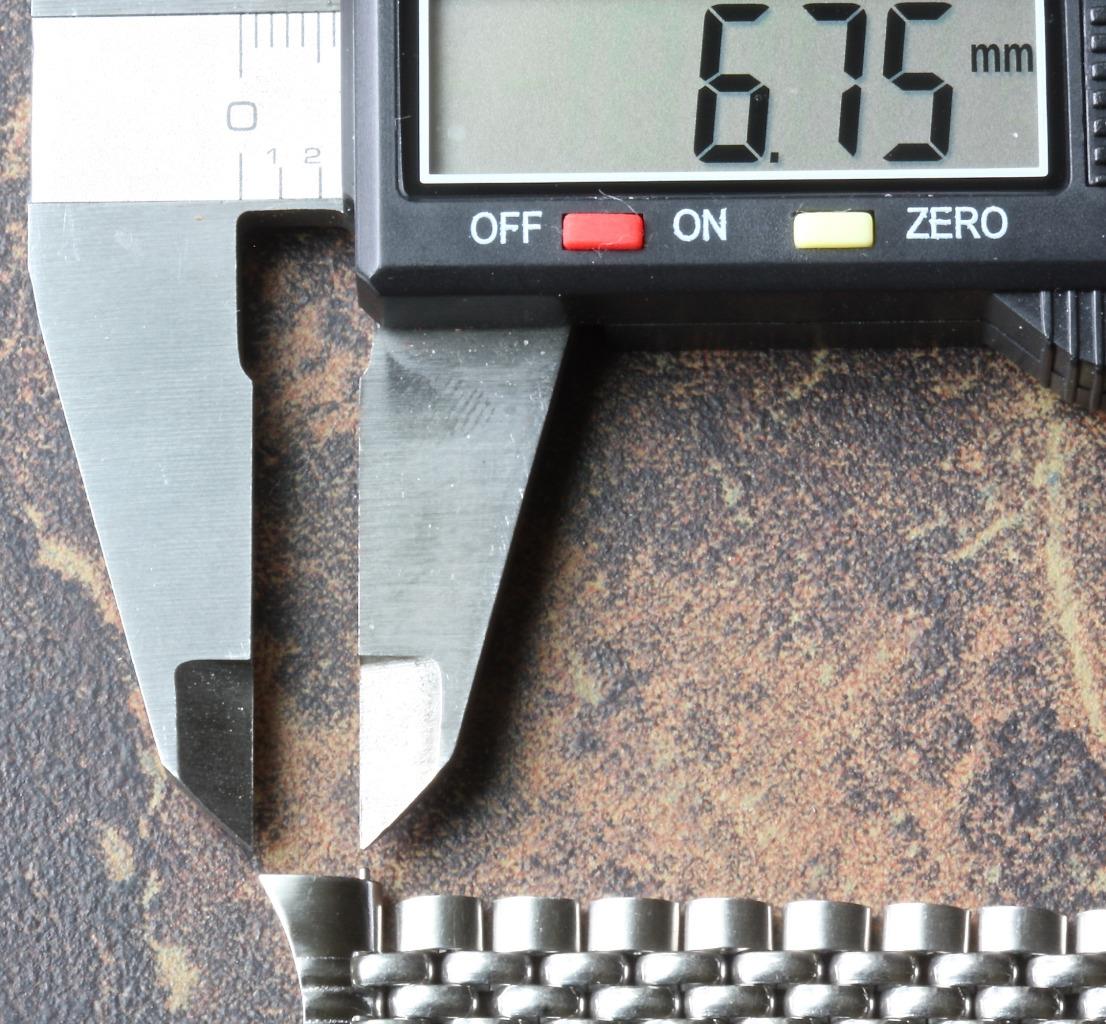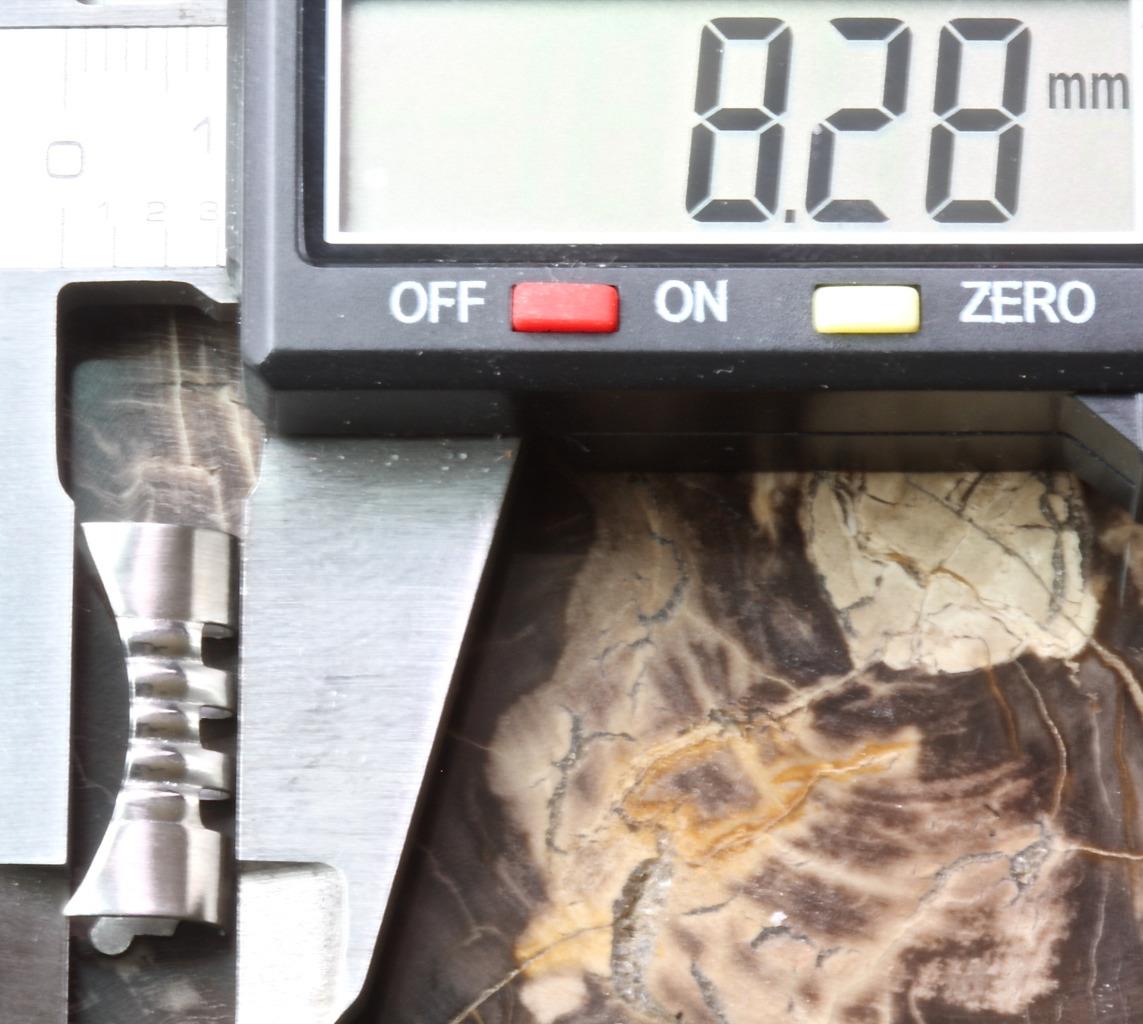 STANDARD LENGTH VERSION: Length is 6 1/4 inches (15.8cm) fully extended and sizes down to 5 3/4 inches (14.5cm) with the adjustments in the clasp. You can remove links to make it shorter. Clasp is 17.2mm wide. Links are 3.5mm thick. Band weighs 35 grams.
CT price is $325. That is a $70 discount from $395 at Squinky.com
SHORT VERSION: Length is 5 3/4 inches (15.8cm) fully extended and sizes down to 5 1/4 inches (13.3cm) with the adjustments in the clasp. Price is $295.
LONG VERSION: Length is 7 1/8 inches (18cm) fully extended and sizes down in increments with the adjustments in the clasp to 6 1/2 inches (16.5cm). Price is $395.
U.S. shipping/tracking is $6.99. International buyers please add $34.99 for Registered First Class delivery (delivery in 12-15 days) or $59.99 for EMS Express (arrives in 5-7 days).