Forget to mention, 20mm Endlinks are NOS!
: Hey watch friends,
: with my "Ed White" came this nice Omega 1171/1 bracelet
: with shortened 633 Endlinks. Since this is the wrong fit for
: that watch, I sell it. The lenght is 15cm and comes with 2 pairs
: of 633 Endlinks. Stretch is ok, the maximum is seen on the pics.
: The shortened one (19mm) is the newer version (on the right),
: the 20mm ones are genuine vintage ones. The bracelet is also the
: old version with punched marks in the clasp.
: I'd like to have 400€ net to me. Contact me:
: doorgunner@gmx.de
: Cheers Nico
: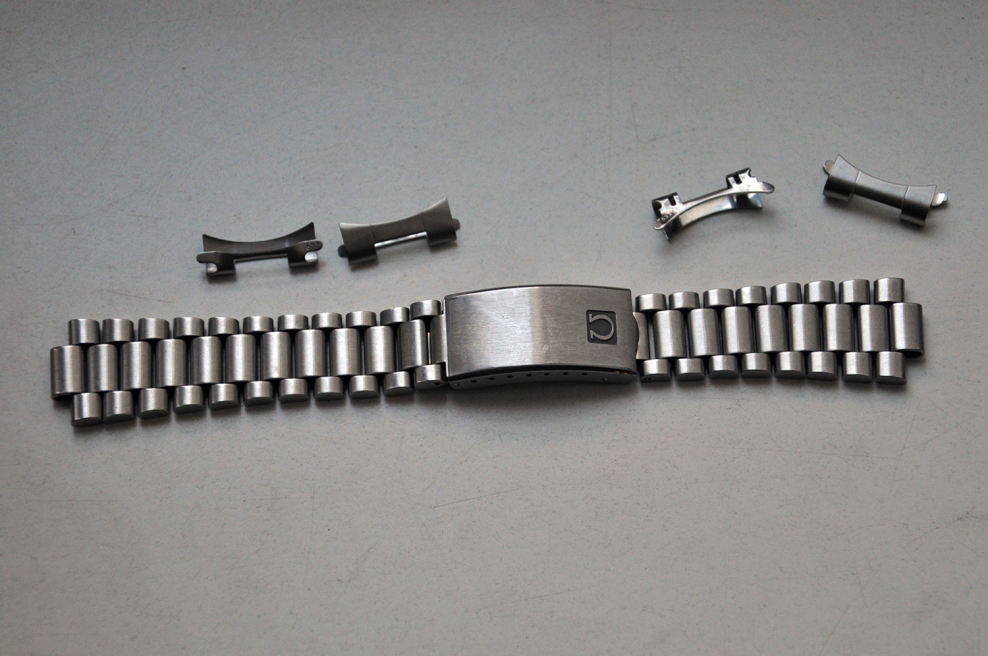 :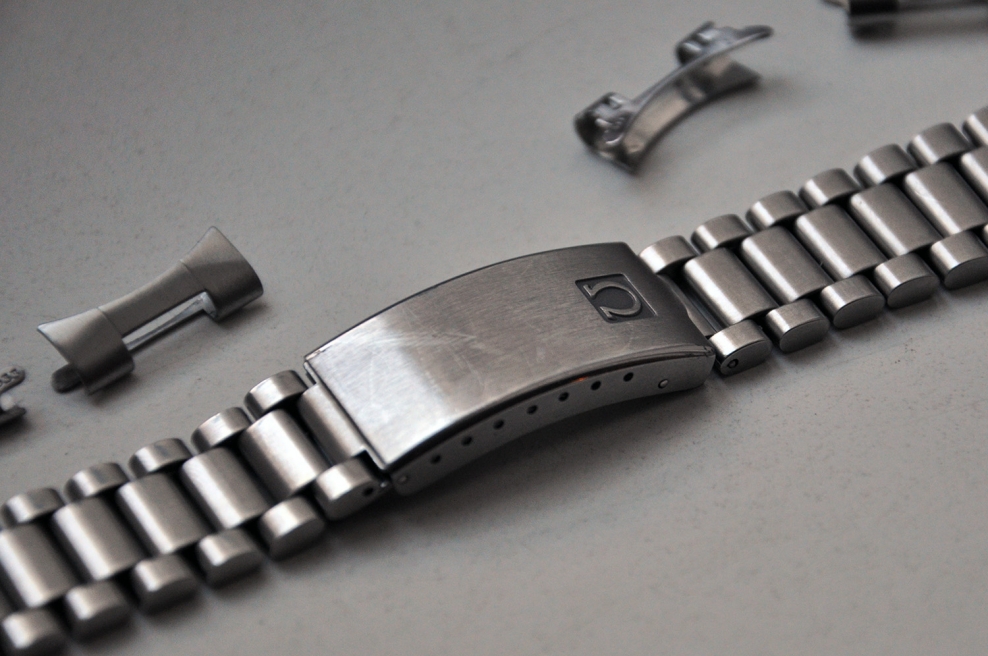 :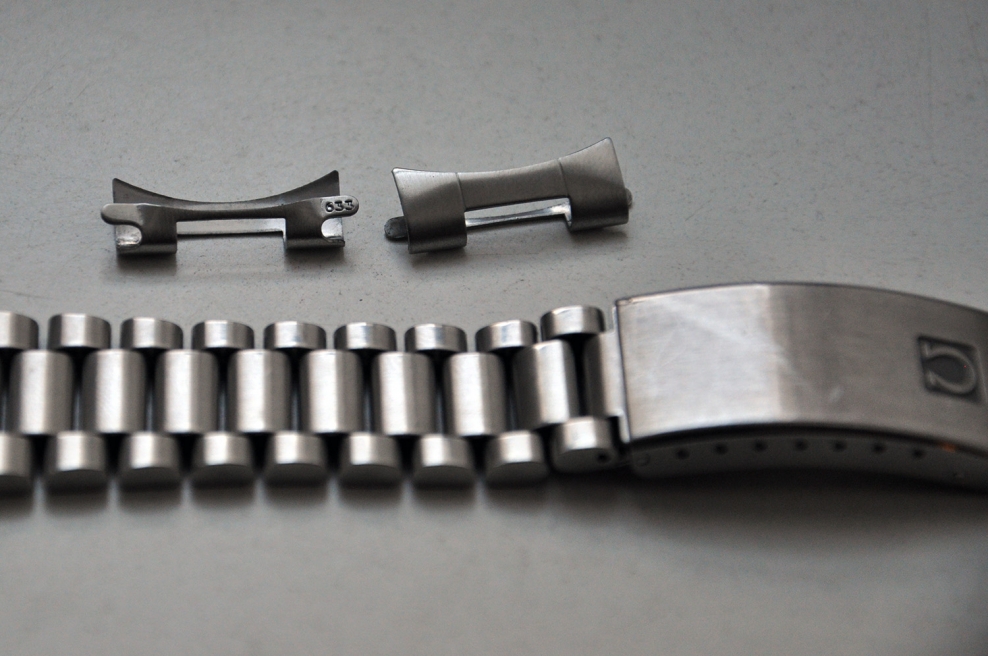 :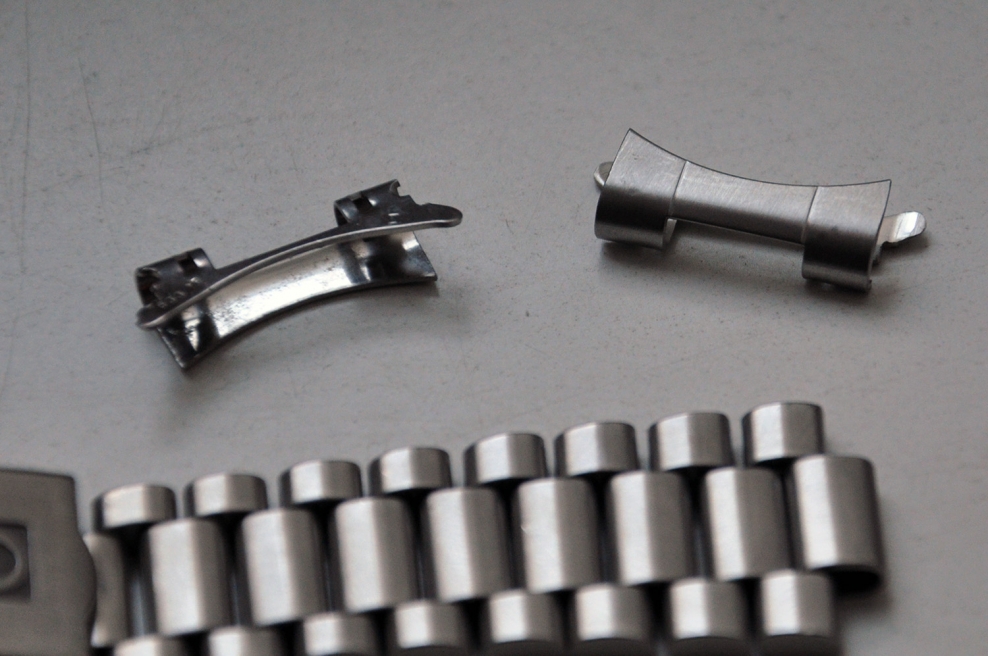 :

: