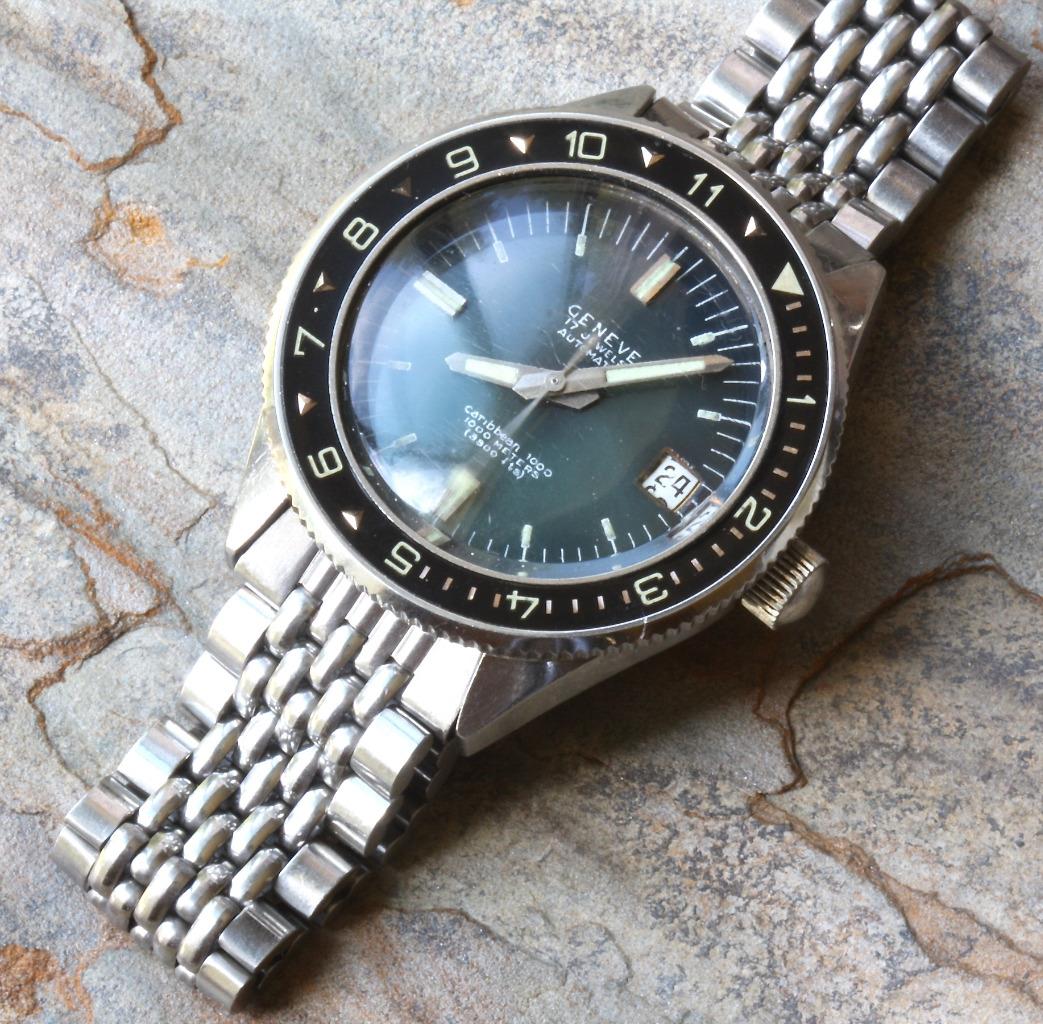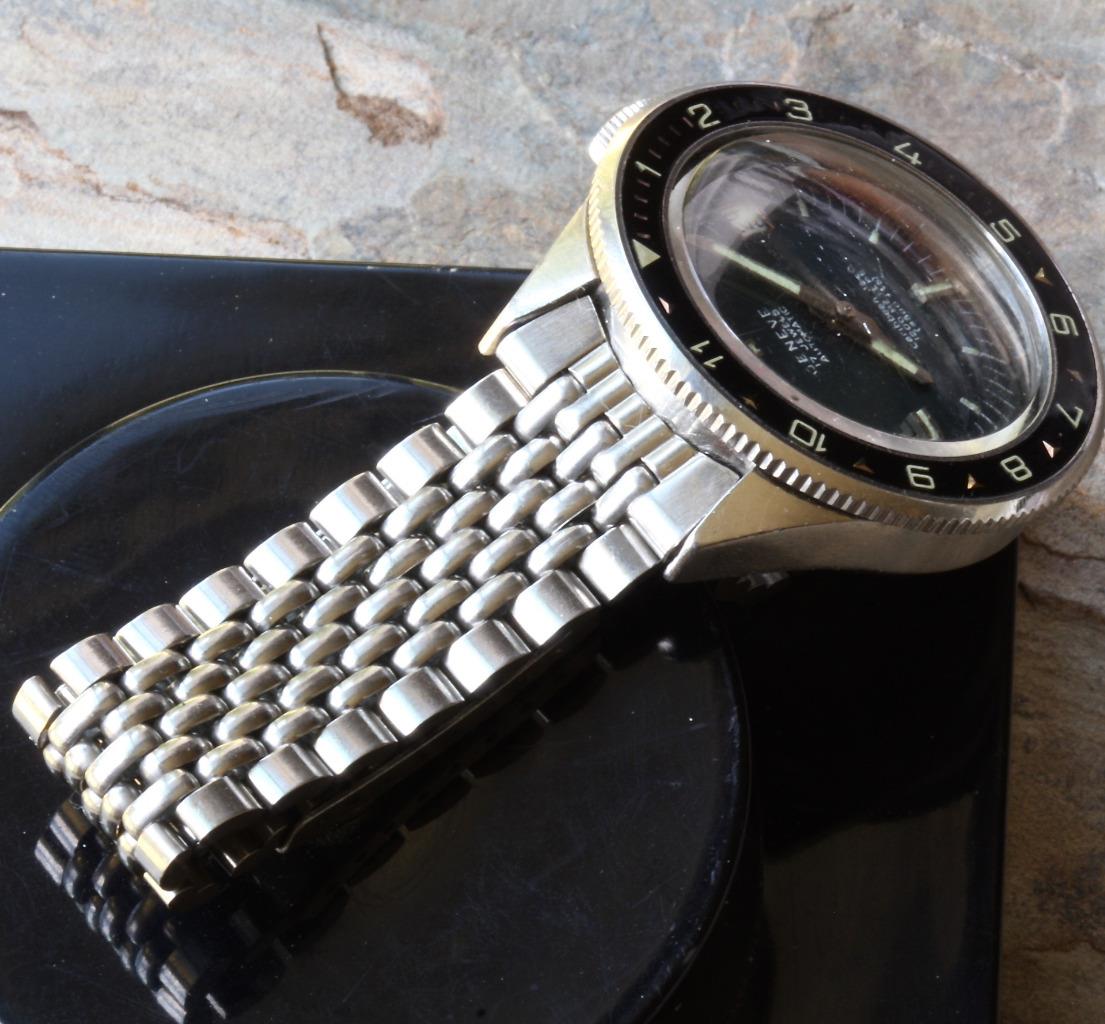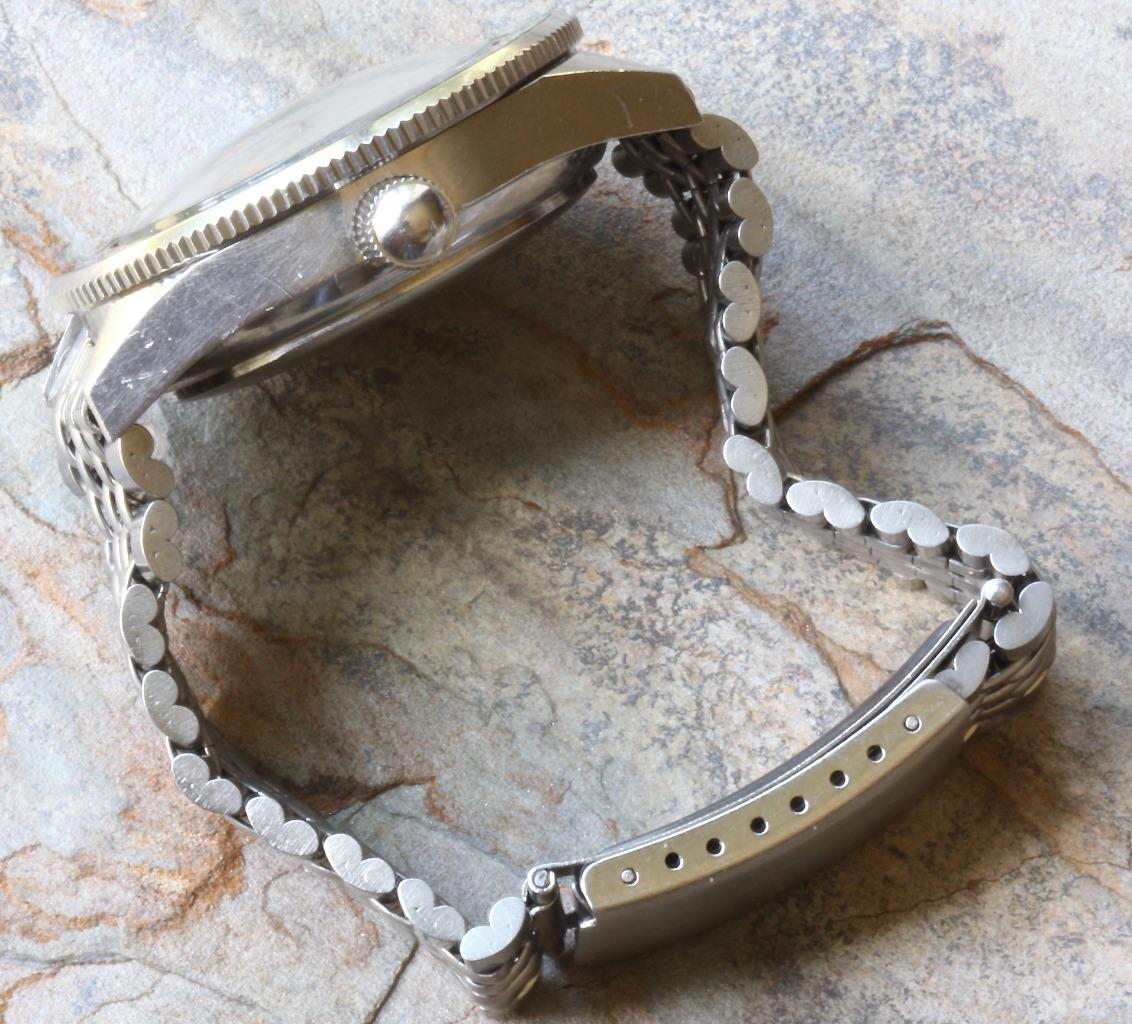 New Old Stock 1960s/70s Beads of Rice vintage watch band specially modified to fit the Jenny Caribbean 1000M ref. 702 case V-shaped lugs. If you own this iconic watch, you know how difficult it is to strap. This band is very close to the original, signed on the back of the clasp simply "100% Stainless Steel." This band will fit any brand Caribbean 1000 as long as it is a 702 case. Email me at billmahoney@aol.com if you're not sure if it will fit your watch. Some Caribb3an cases don't have the reference number and might just say Triple-Safe on the back. That case is slightly different from the 702, but we have one here to customize a band for you.
The length of the band is 6 1/4 inches (15.7cm) fully extended and it sizes down to 5 3/4 inches (14.7cm) with the adjustments in the clasp. On a Jenny 702 watch, this band will fit someone with a wrist size up to about 7 1/4 inches (18.5cm). Extra original links are available to make it longer. You can shorten the band more by removing links, which is easy to do on these bands. Clasp is 17mm wide. Links are 3.5mm thick. Band weighs 35 grams.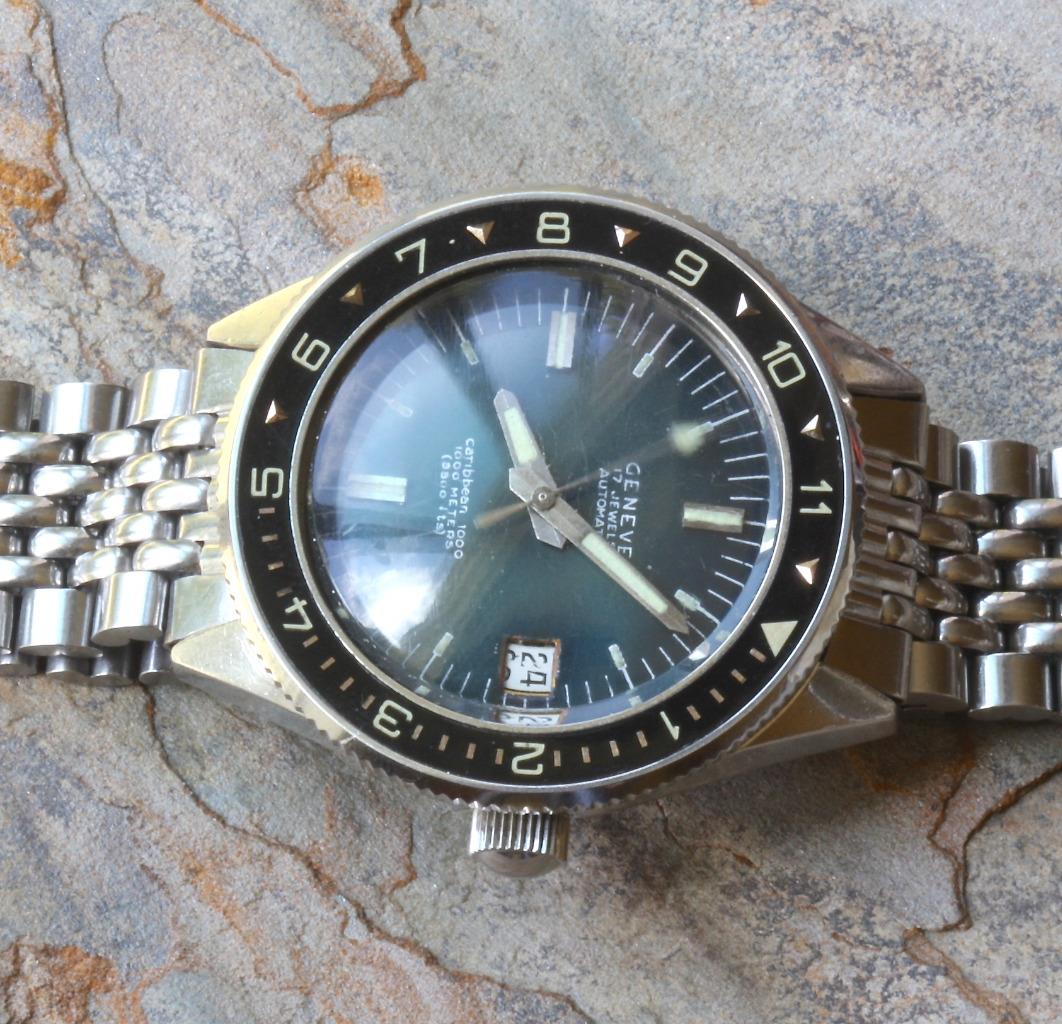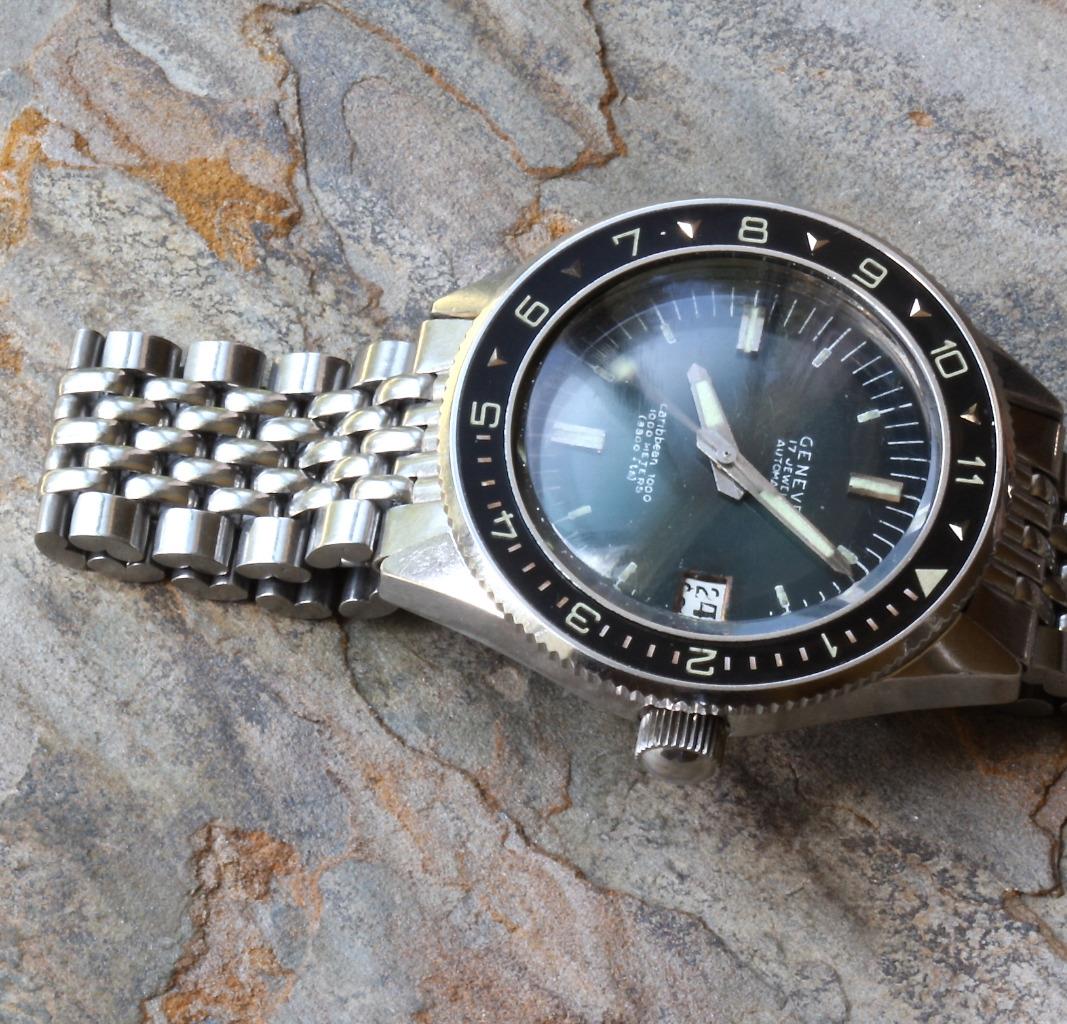 Price $395.
U.S. shipping/tracking is $6.99. International $65 for EMS Express (arrives in 5-7 days).
Questions or Paypal to billmahoney@aol.com
Regards - Bill Mahoney (Squinky)
See my full selection of Beads of Rice bands at Squinky.com and I also have many Jenny parts in stock that are not listed at my site.