Some creative forum members have asked about the flat-link 1960s bands I have advertised here as a substitute for the very pricey Omega Speedmaster and Seamaster 300 flat-link bands of that period. The pictures here tell the story. I have a few without end pieces that I'm making available here today exclusively. You can see from the photos that, in some ways, the unsigned band suits my 14755 Omega Seamaster 300 better than its original Omega 7912 band beside it. The taper of the unsigned band is wider and makes a better transition to the watch. Build quality is even a notch up from the Omega band. The center connection piece is 10mm, so these will work with many Omega end pieces of the period. They are widely available on EBAY as well as good, inexpensive after-market 10mm center ends. Shown here connected to the SM300 with the original Omega #6 end piece. The brick links pattern folded steel bracelet has a satin finish to match most watches. The clasp is 17mm wide and the links gradually flare out to 19mm wide. The links are 2.6mm thick. Band weighs 35 grams.
Great option to save your valuable Omega band and wear one of these as a daily. Or you can buy one with deep, extended 19mm wide integral ends (they are attached and not held on by the spring bar) for a 19mm flat-lugs diver. With those ends, the bracelet fits the common 1960s flat-lug divers and chronograph cases as the ones shown below. A customer just put one on his Seiko 62mas and these bands will also fit the Seiko 6105 divers cases.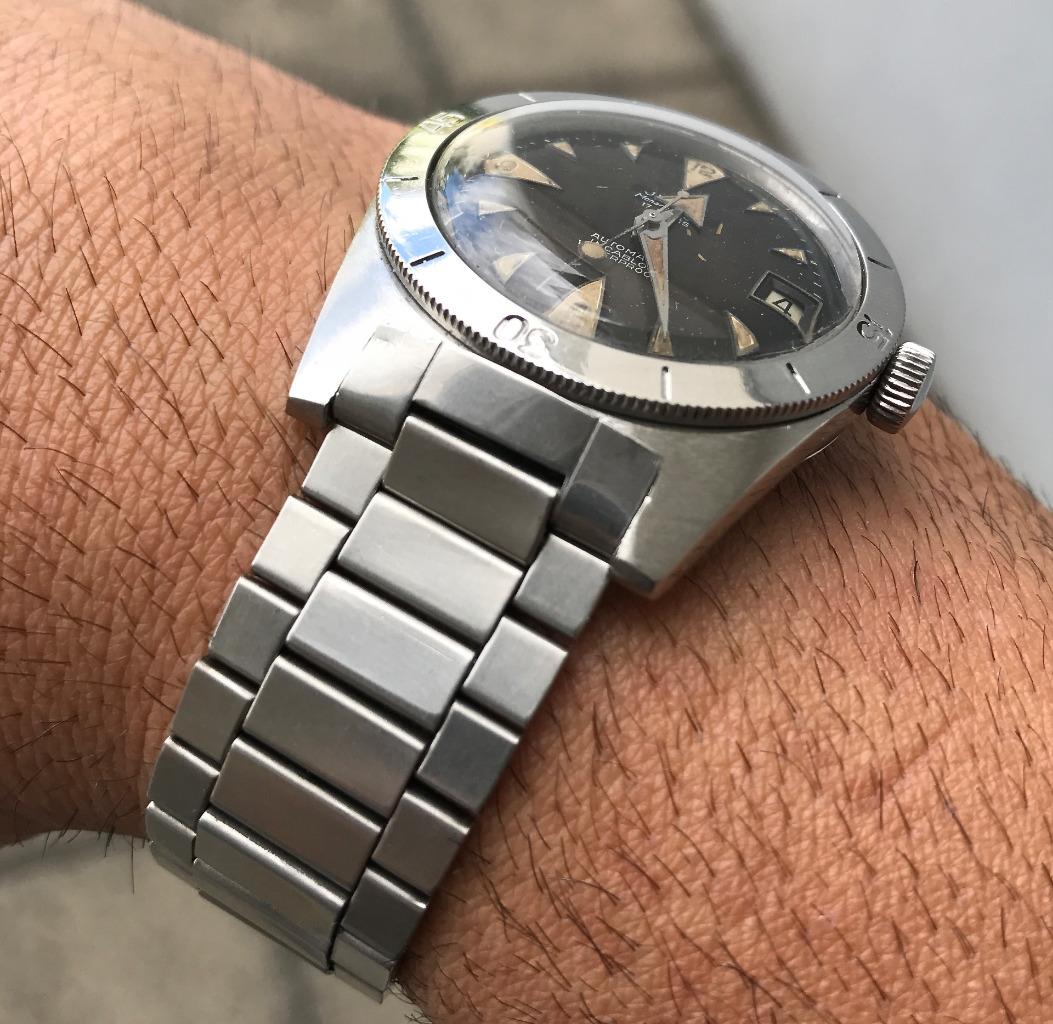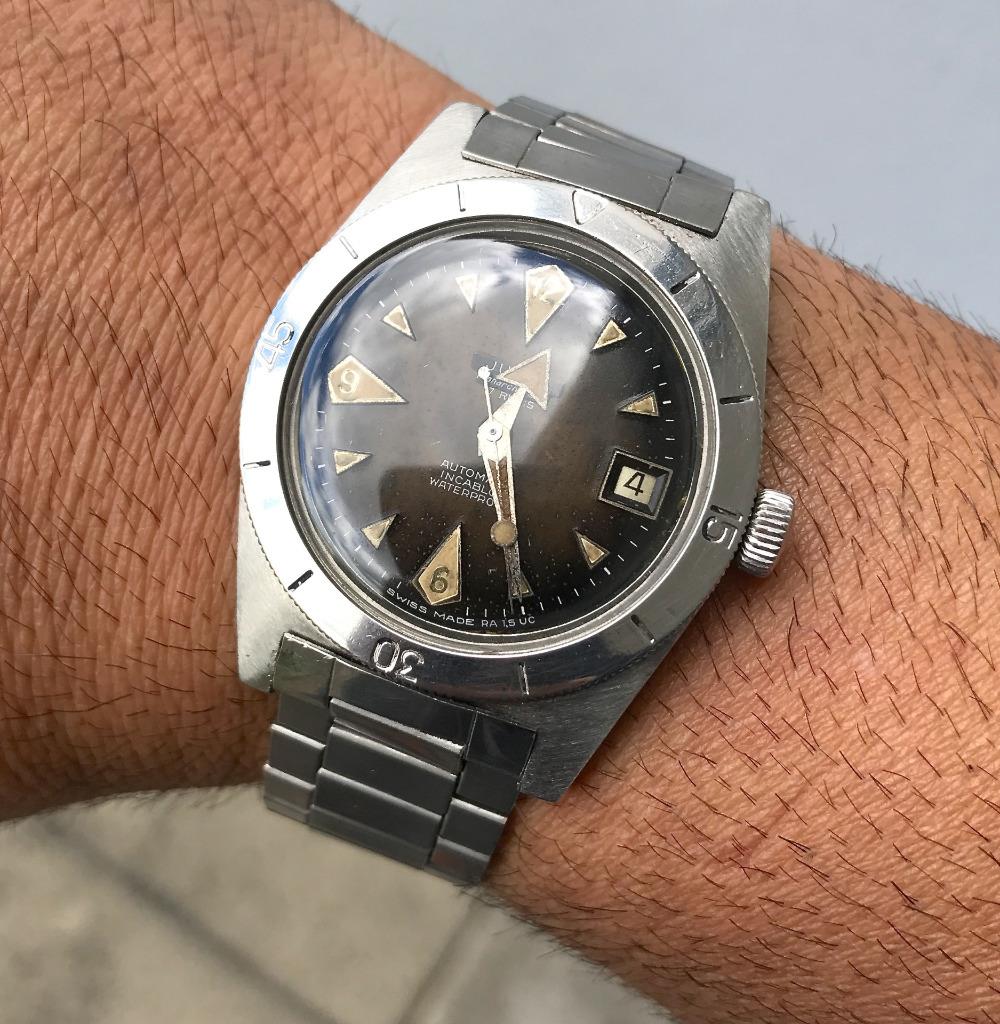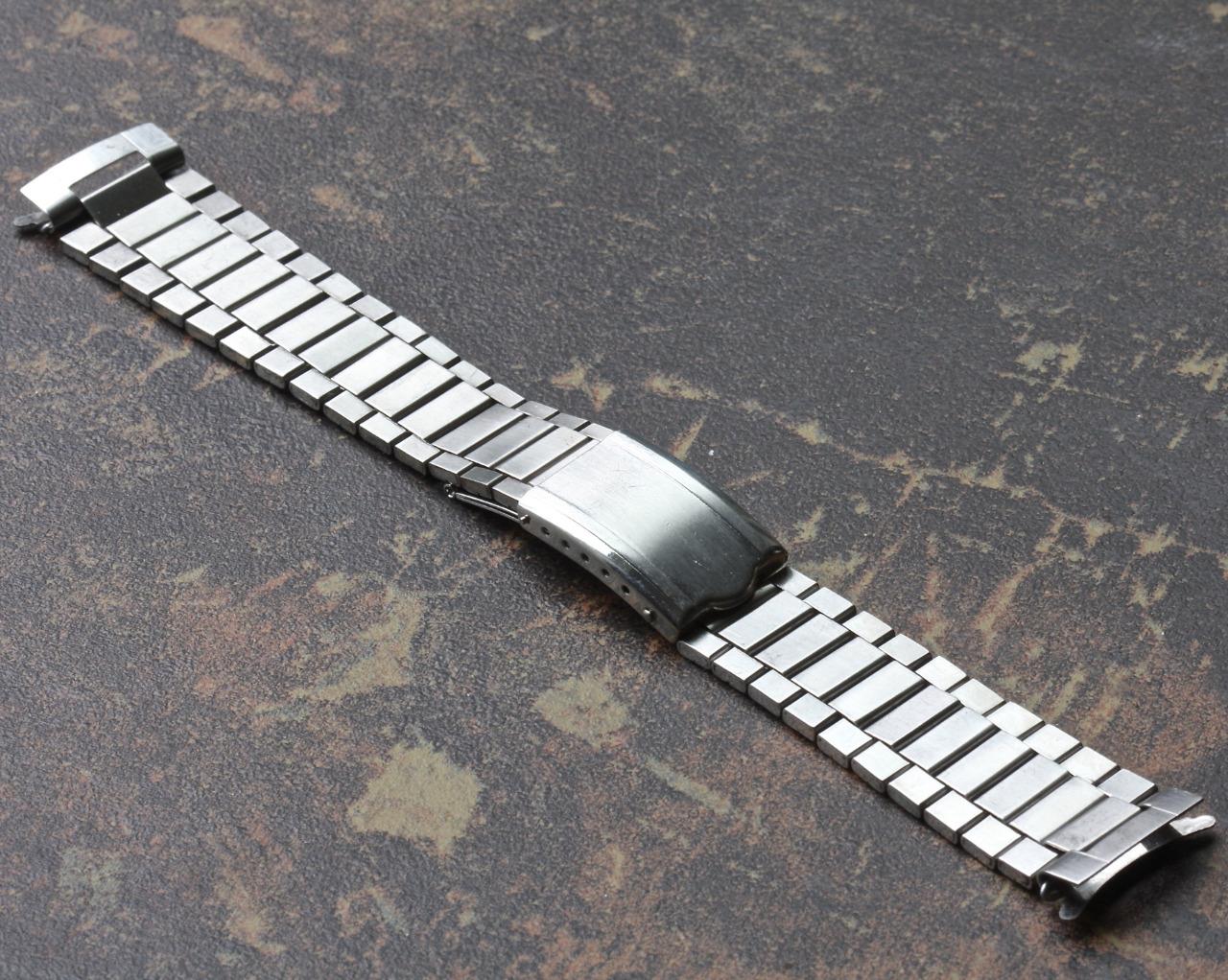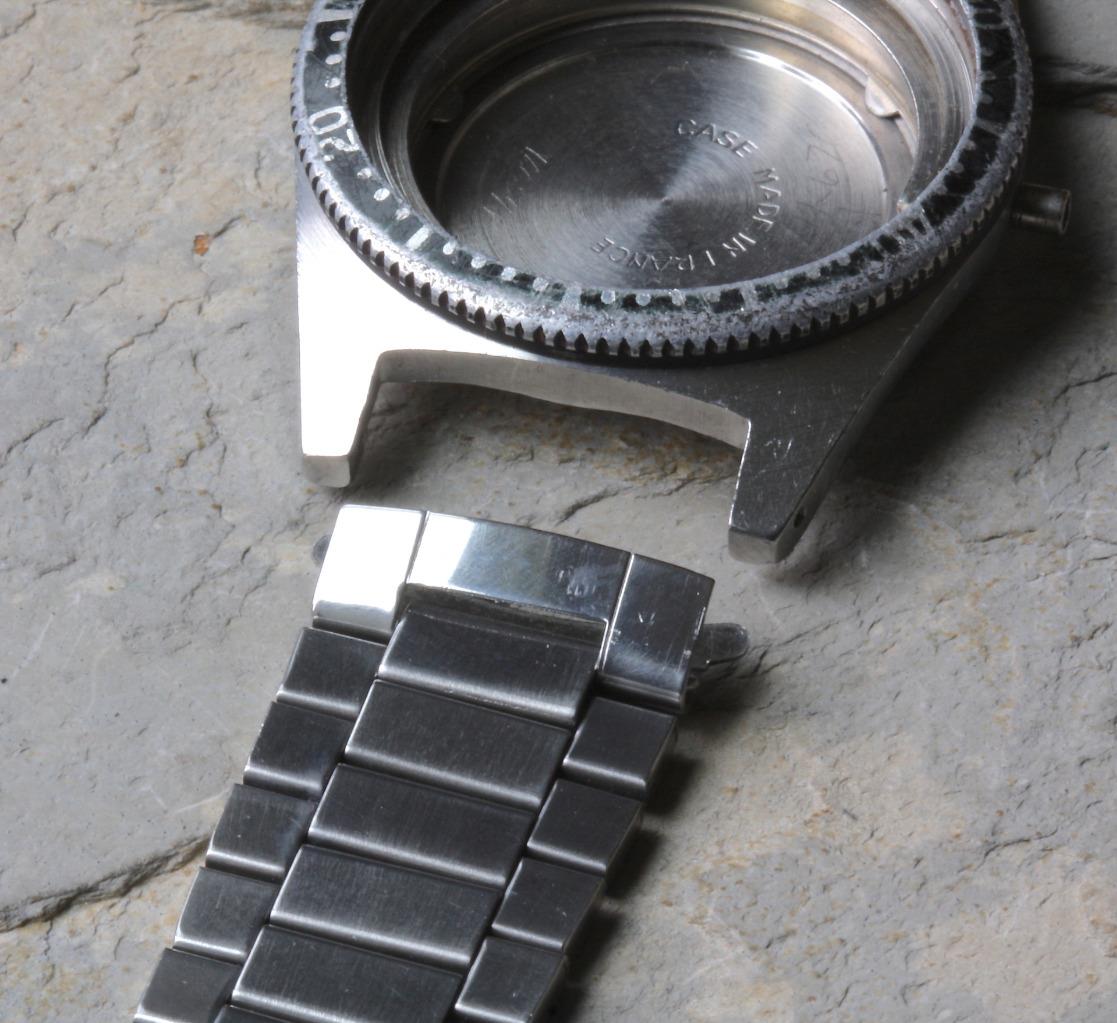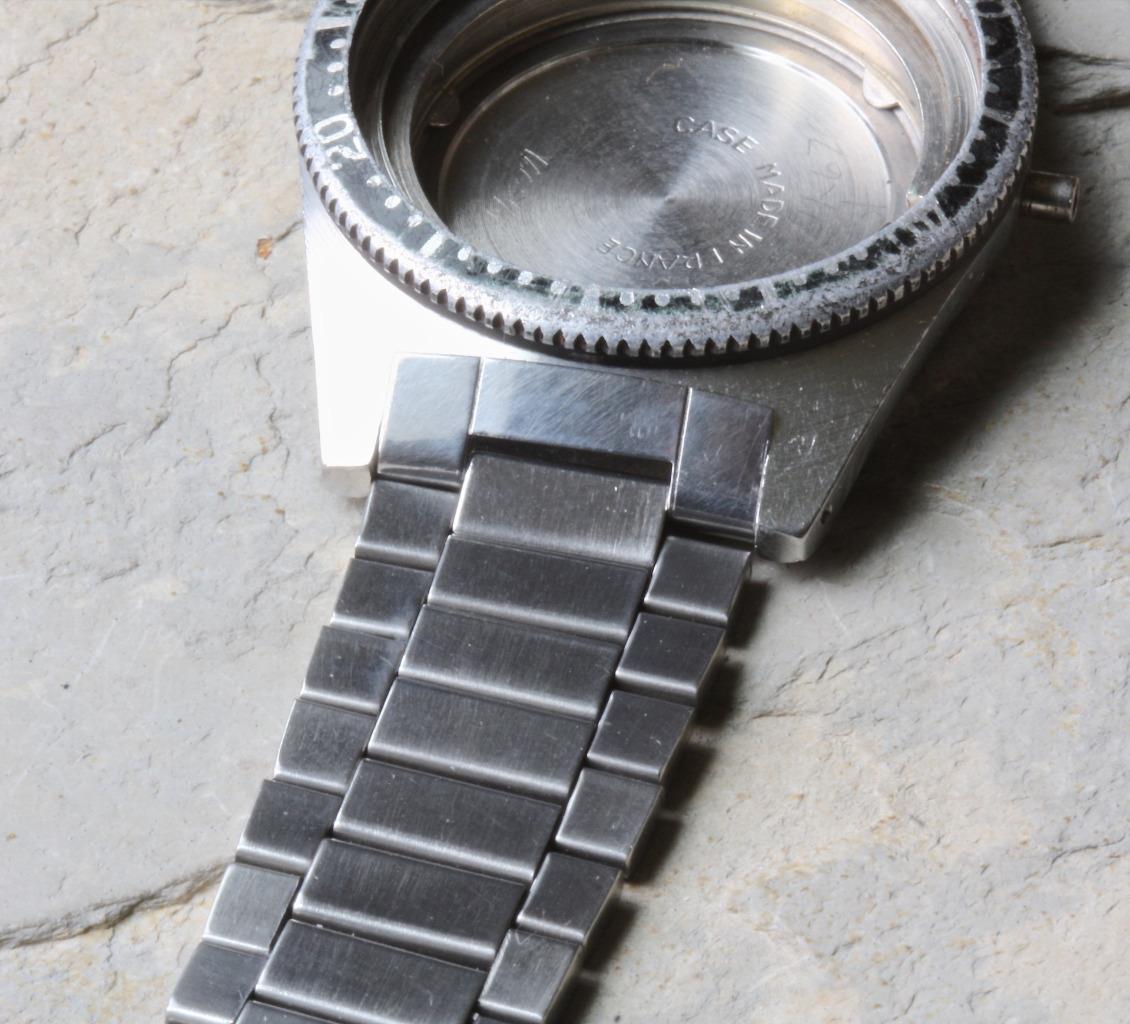 Good length that will fit many wrist sizes. Fully extended the band measures 6 1/8 inches (15.5cm) and it will size down to 5 5/8 inches (14cm) with the adjustments in the clasp. To make it shorter, you can unfold links from the back and remove them.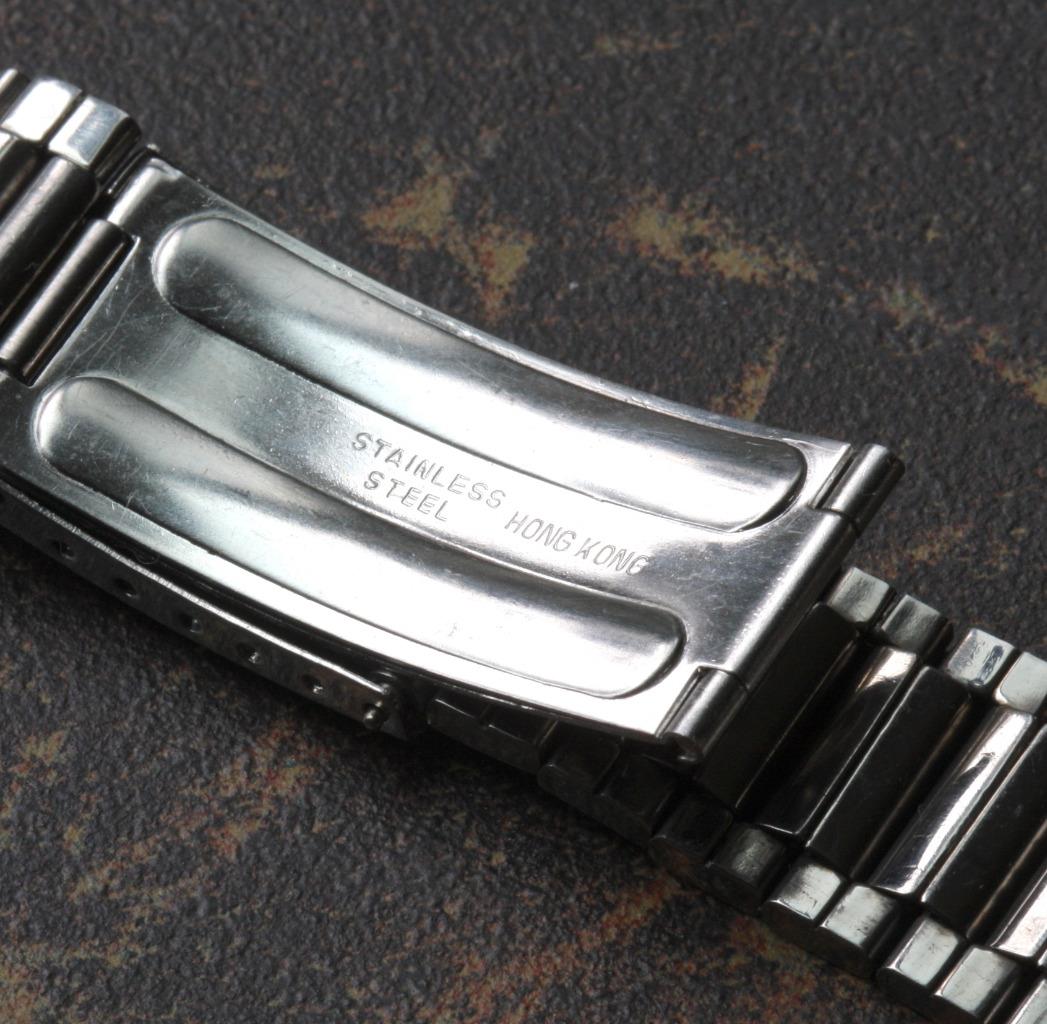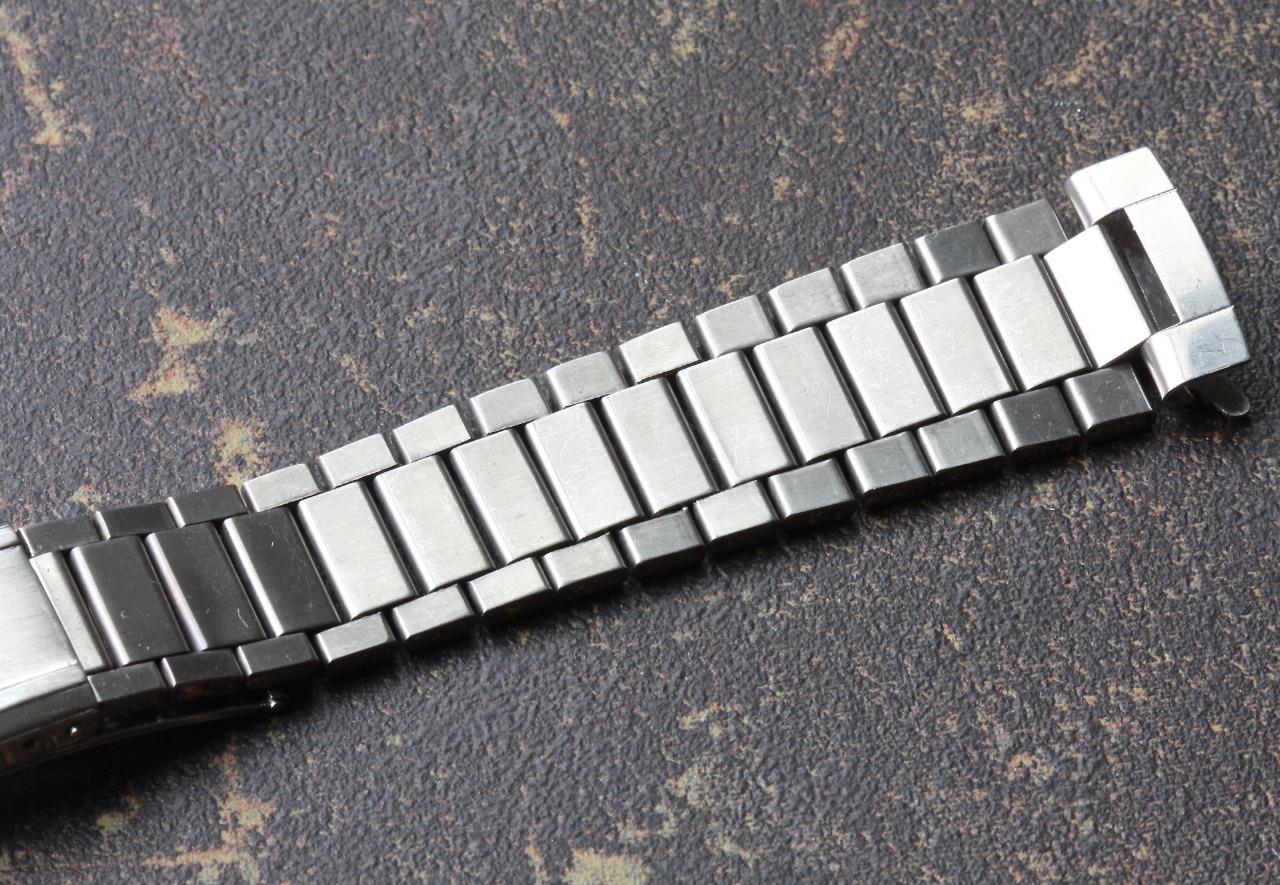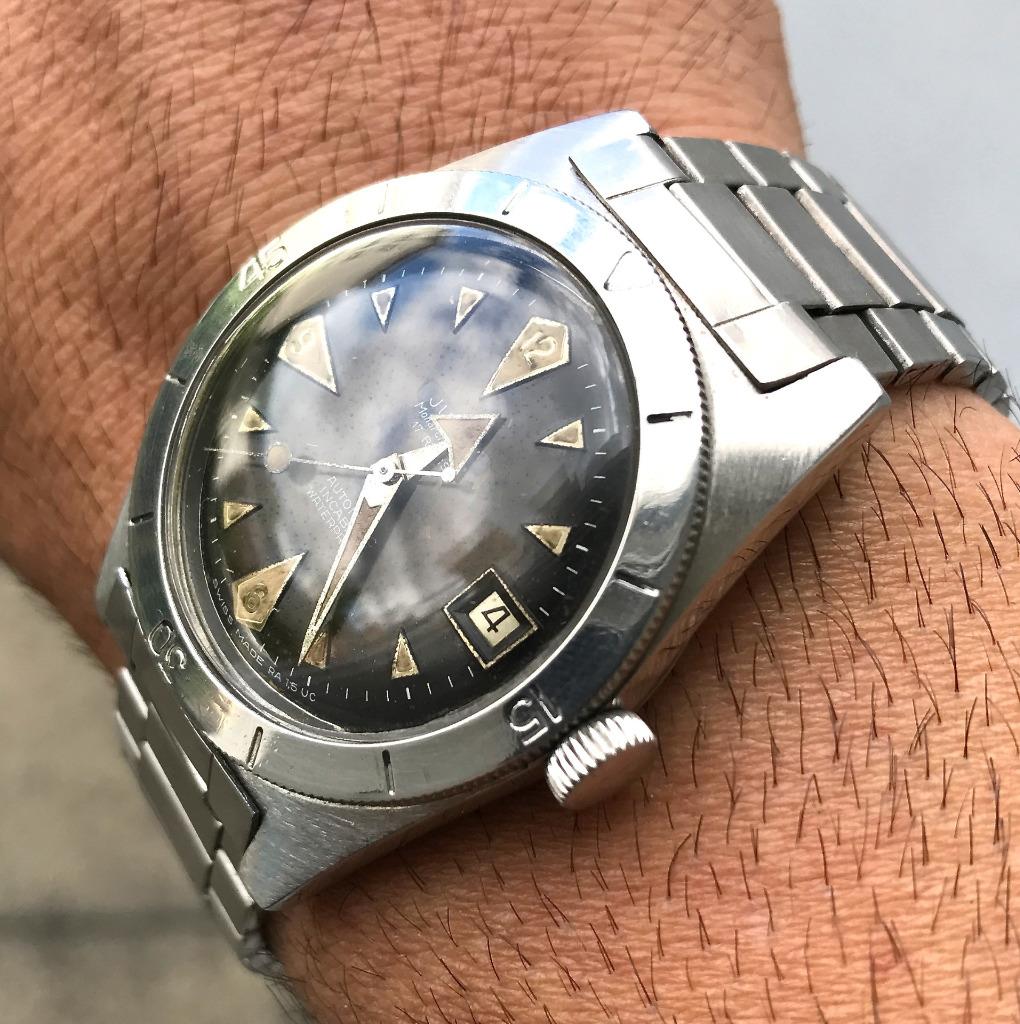 PRICES
Bracelet with no end pieces $250
Bracelet with 19mm connected ends is $295
U.S. buyers pay $6.99 shipping & tracking. International buyers pay $35 for First Class Registered shipping or $65 for EMS Express.
PAYPAL to billmahoney@aol.com or mail payments by check or money order accepted.
Thanks for looking, Bill (Squinky)
Squinky.com