I'm open to offers
: This box was awarded to the winner of the historic Eifelrennen
: motor race at the Nurburgring in 1951. The ADAC Eifelrennen was
: first held in 1922 and was held at the Nurburgring from 1927
: until 1983. Famous winners include Fangio, Siffert, Rindt &
: Stewart.
: The box is covered in a brown faux lizard skin cover, which is in
: excellent condition given its age. The top was originally marked
: Heuer in gilt lettering but this is now very faint.
: The fabric interior of the box displays the Heuer logo in gold and
: is marked "Zur Erinnerung", which translates as "In memory
: of".
: The underside of the box is marked "Sieger" or "Winner",
: "Nürburgring Eifel 1951".
: The clasp to the front of the box and the two hinges at the rear
: are all in perfect working order. The velvet interior includes a
: slot into which the watch, surely a chronograph but sadly now
: long gone, would have fitted.
: The box measures 13.5cm x 10cm x 4cm.
: An absolutely unique collector's piece or perhaps a wonderful box
: for your 1950s Heuer chronograph.
: I am asking £750 but can offer a 10% saving to forum members.
: The box is in the UK but I would consider all offers.
: Please e-mail me with any queries at andrew@claremontvintage.com
: Thanks for looking.
: Andrew
: www.claremontvintage.com
: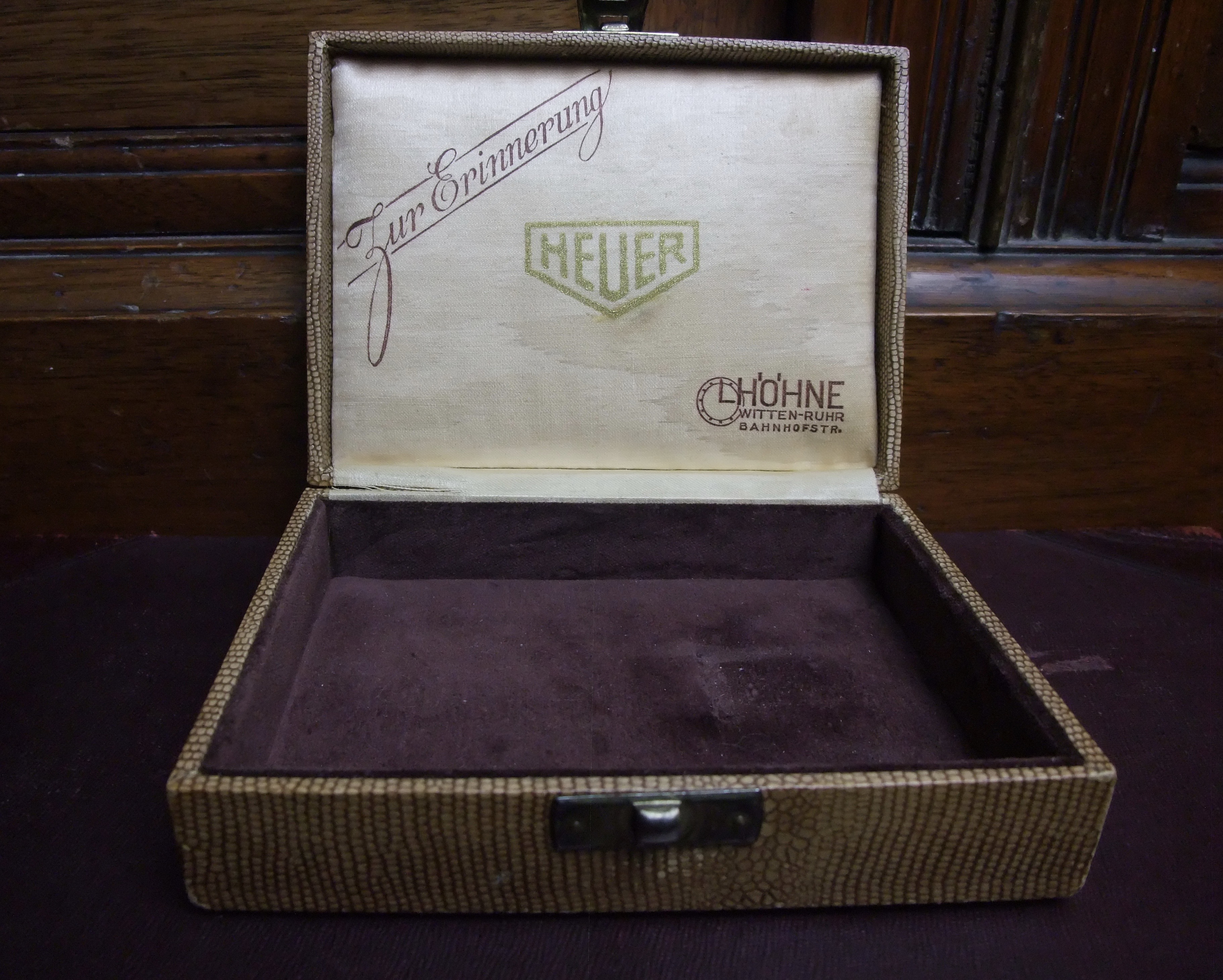 :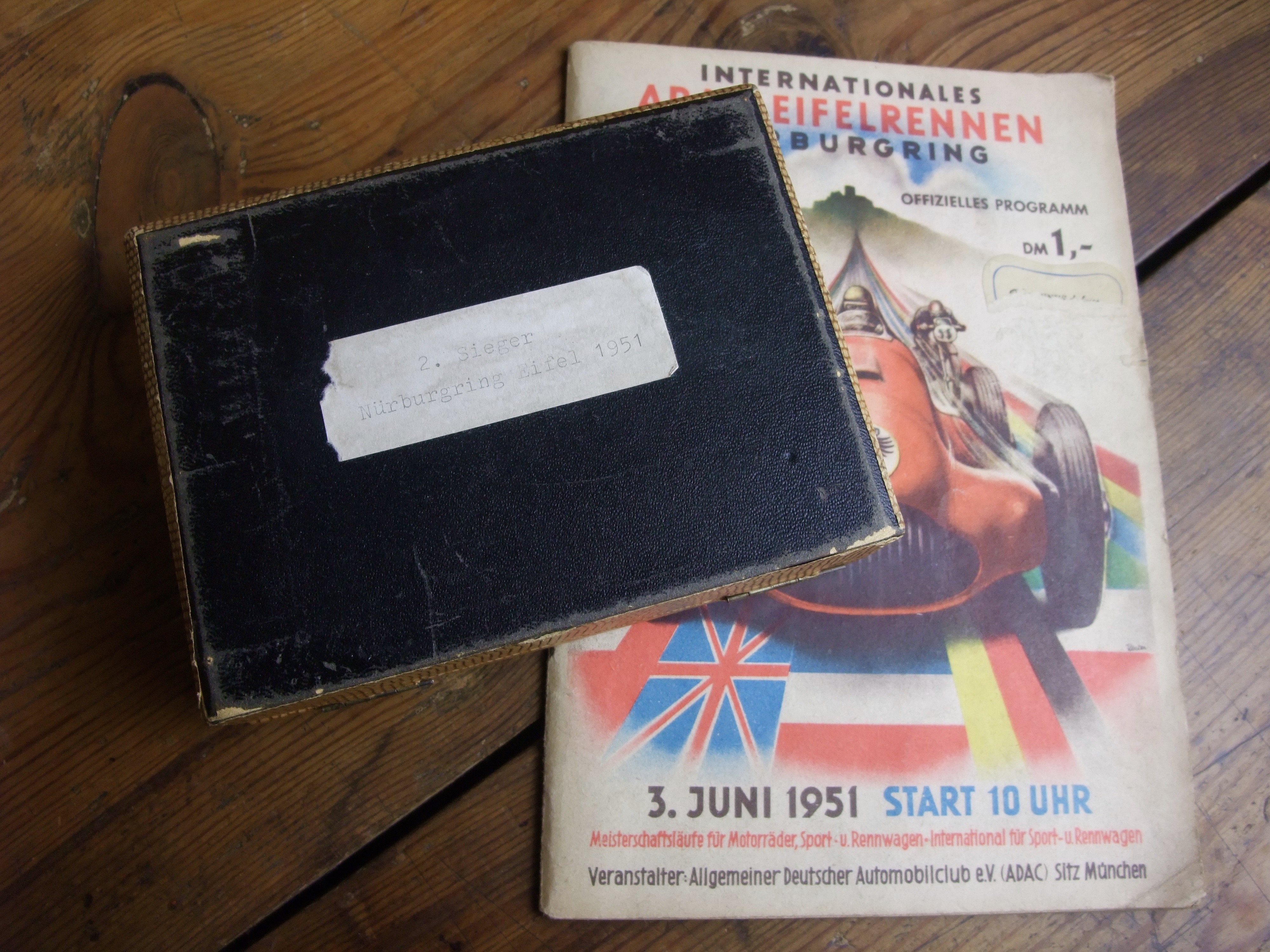 :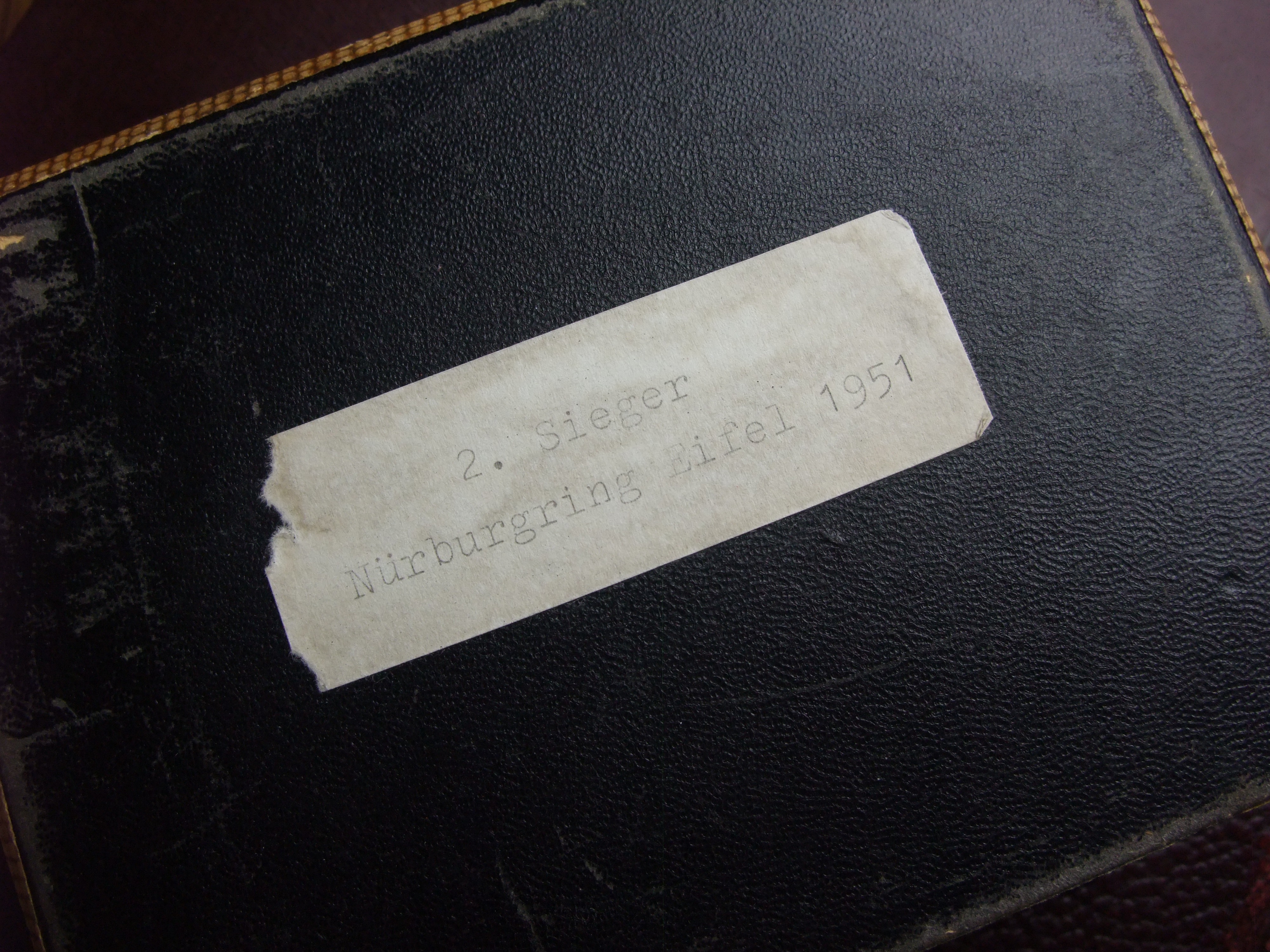 :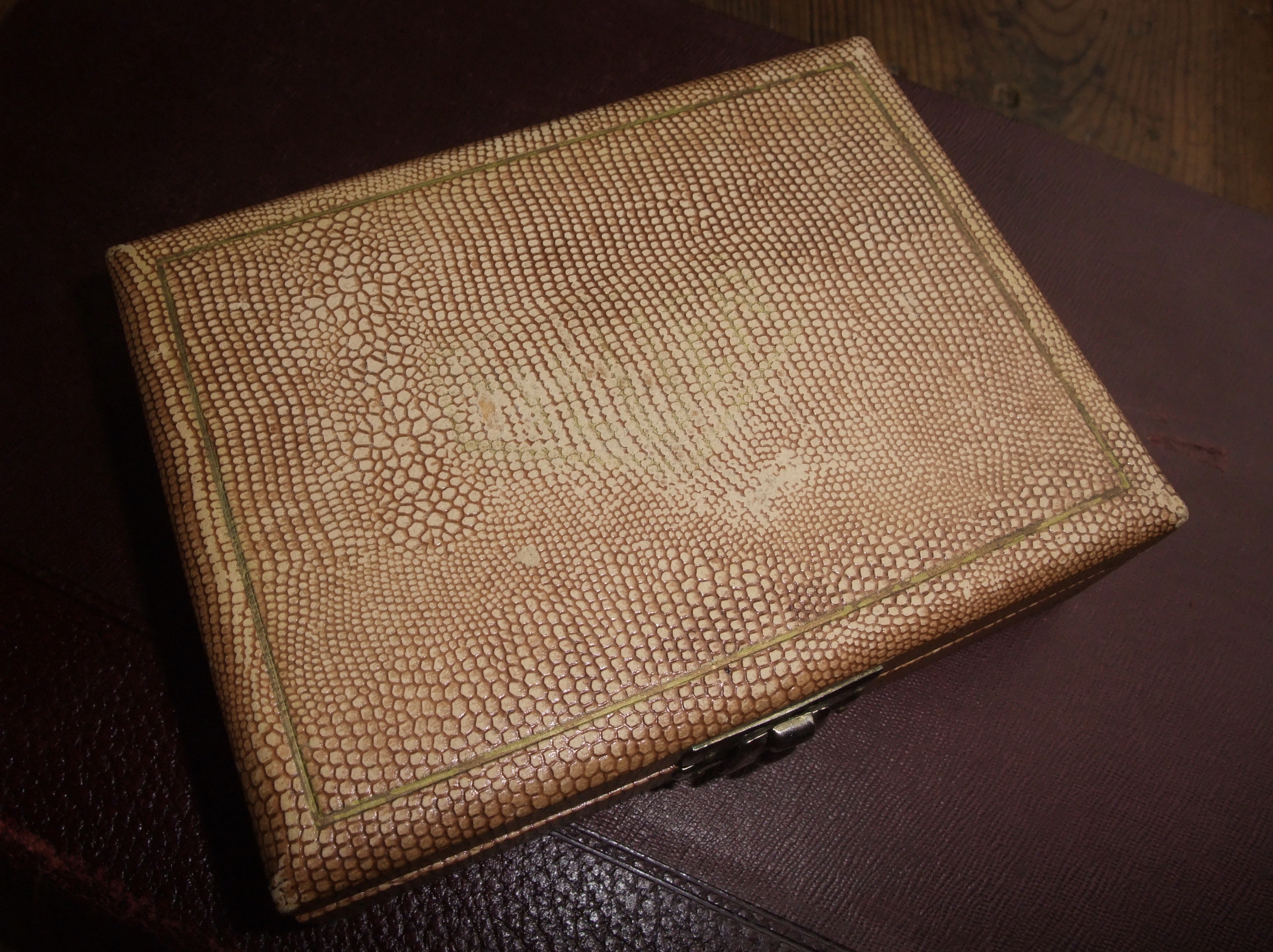 :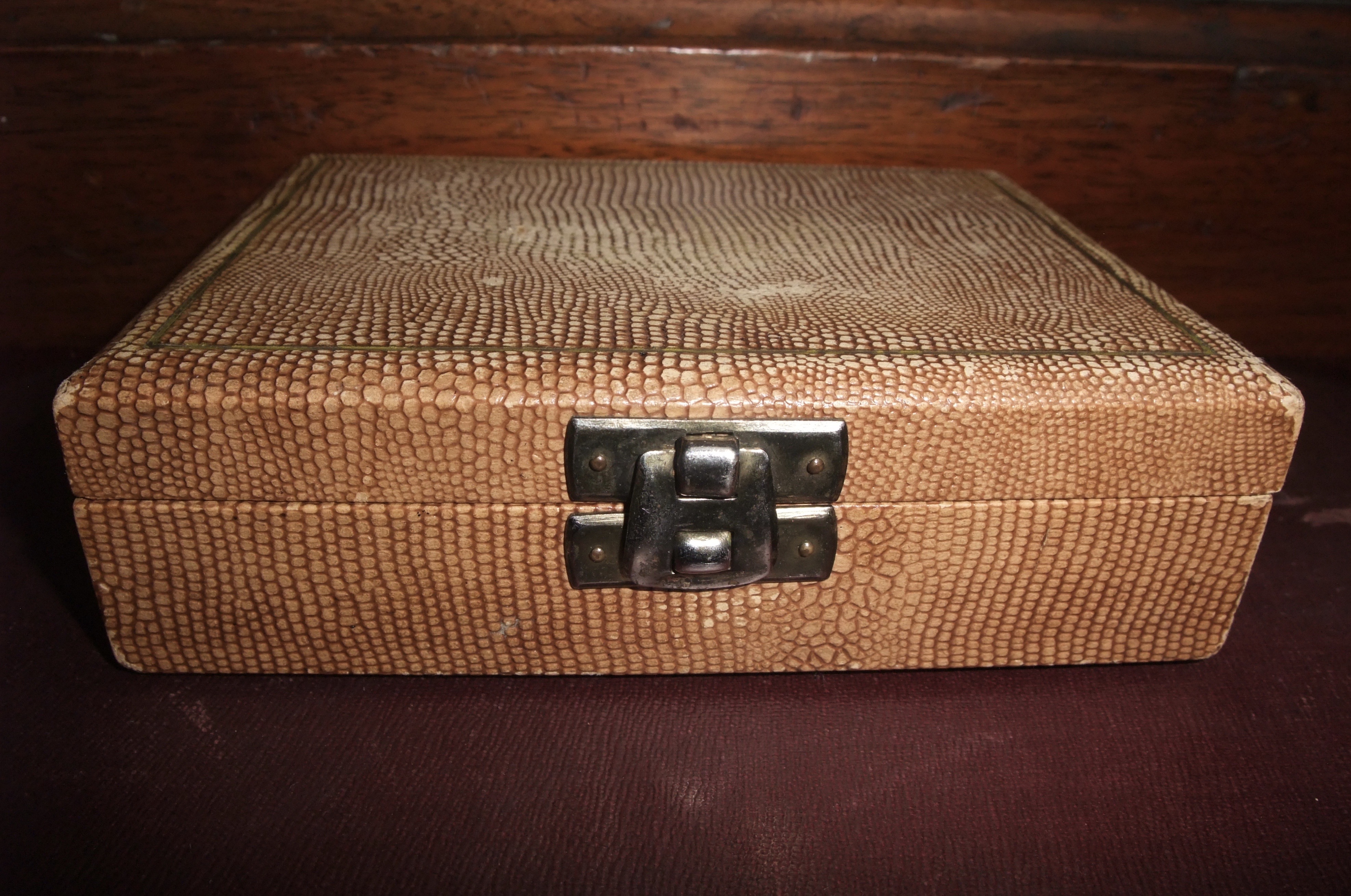 :