Now On Hold.
Thanks to Chronotrader.
: Hi all
: I am selling my Heuer Audi Sport.
: It's a rare watch and this one has the less common dial variant
: (only hour markers on the hour sub-dial).
: Everything is original including the original bracelet.
: The case is clean without significant marks and with no sign of
: polishing. The dial is perfect.
: The original chrono and hour sub-dial hands, which were once bright
: orange, are now a little faded.
: There is a slight scratch to the crystal near to the 2 o'clock
: marker.
: The Lemania 5100 movement is keeping perfect time but I do not know
: the service history of the watch.
: I am asking for £5,000 plus shipping but can offer a 10% discount
: to forum members.
: The watch is in the UK. UK/EU offers preferred but I would consider
: offers from elsewhere.
: Please e-mail me with any queries at andrew@claremontvintage.com
: Thanks for looking.
: Andrew
: www.claremontvintage.com
: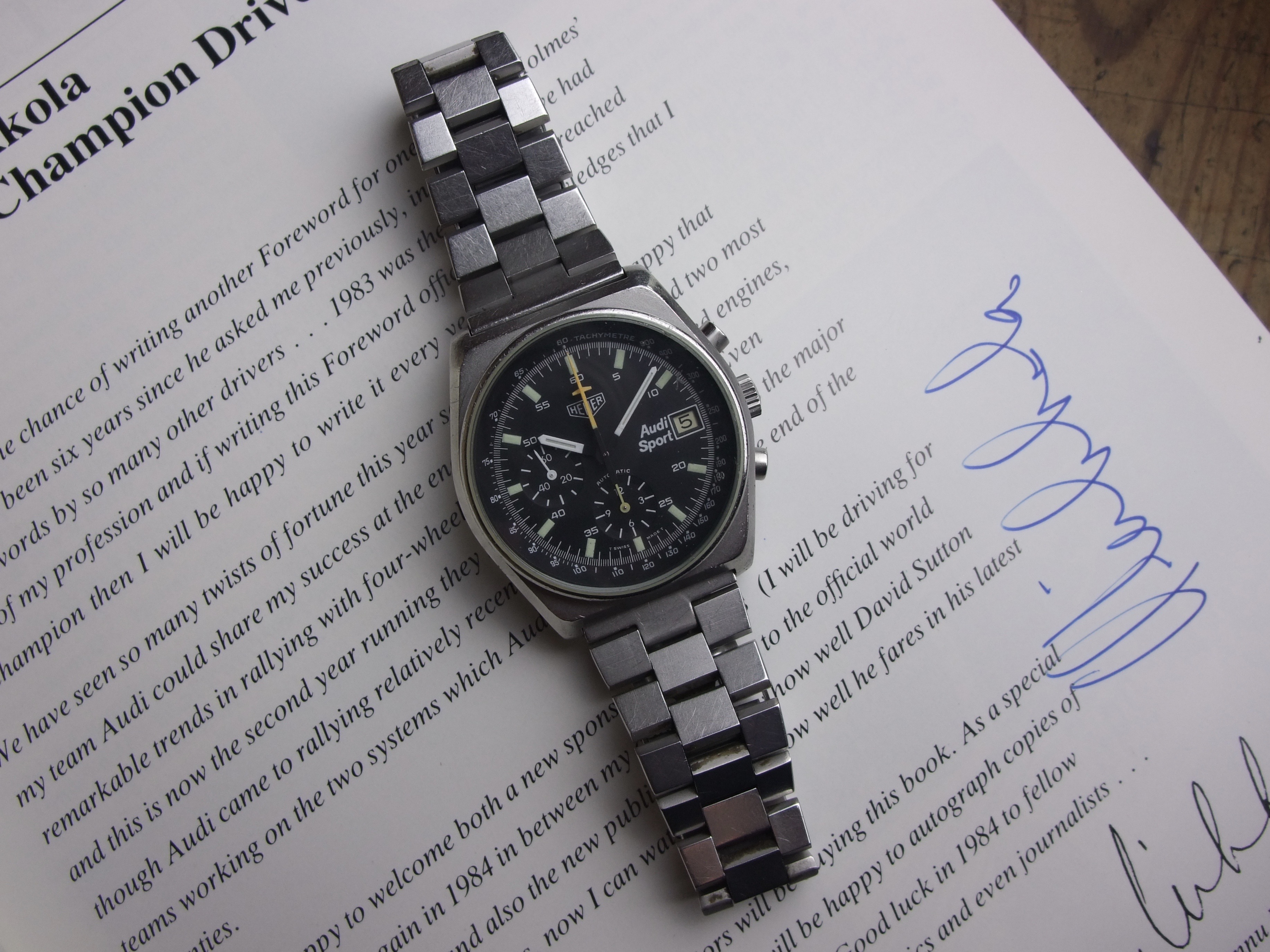 :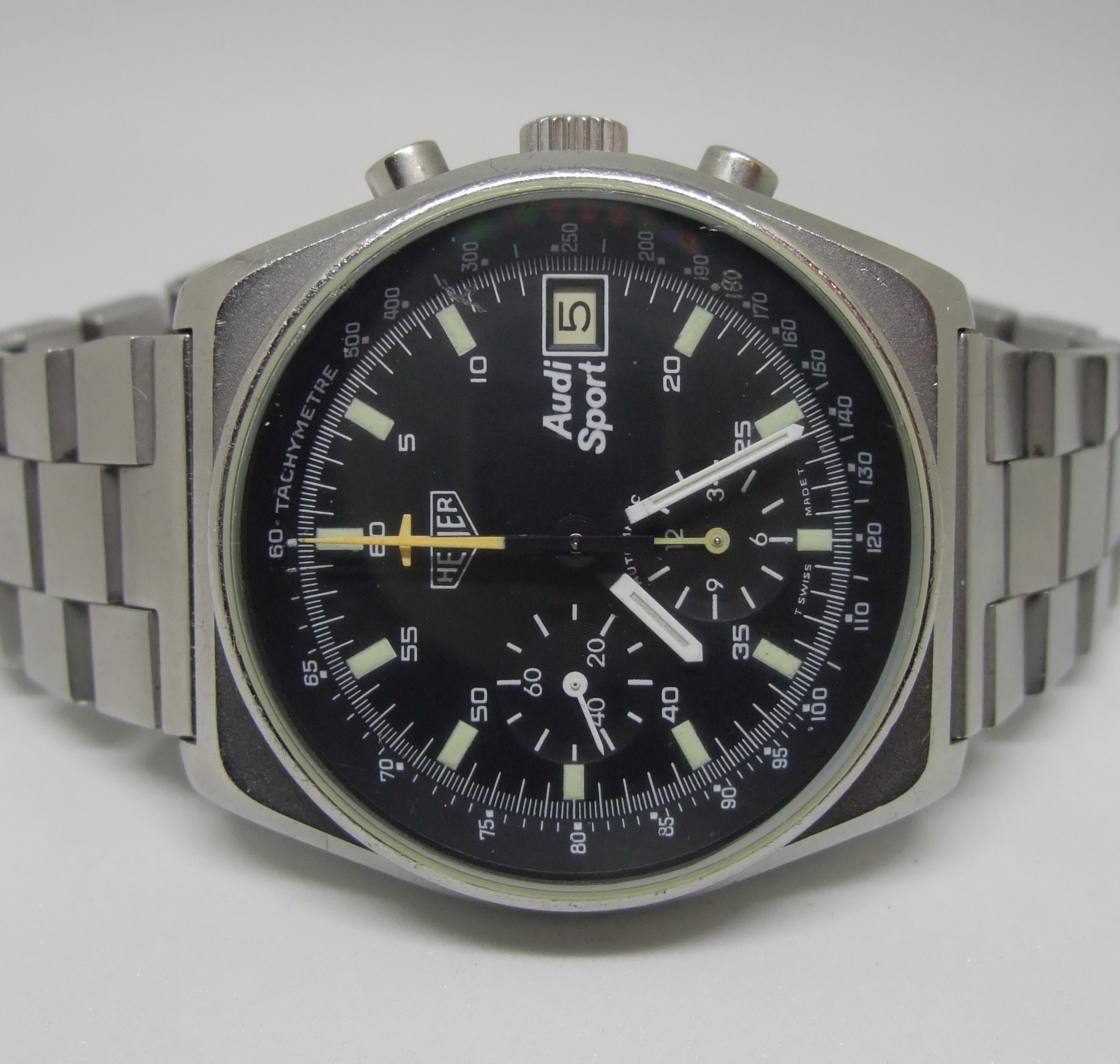 :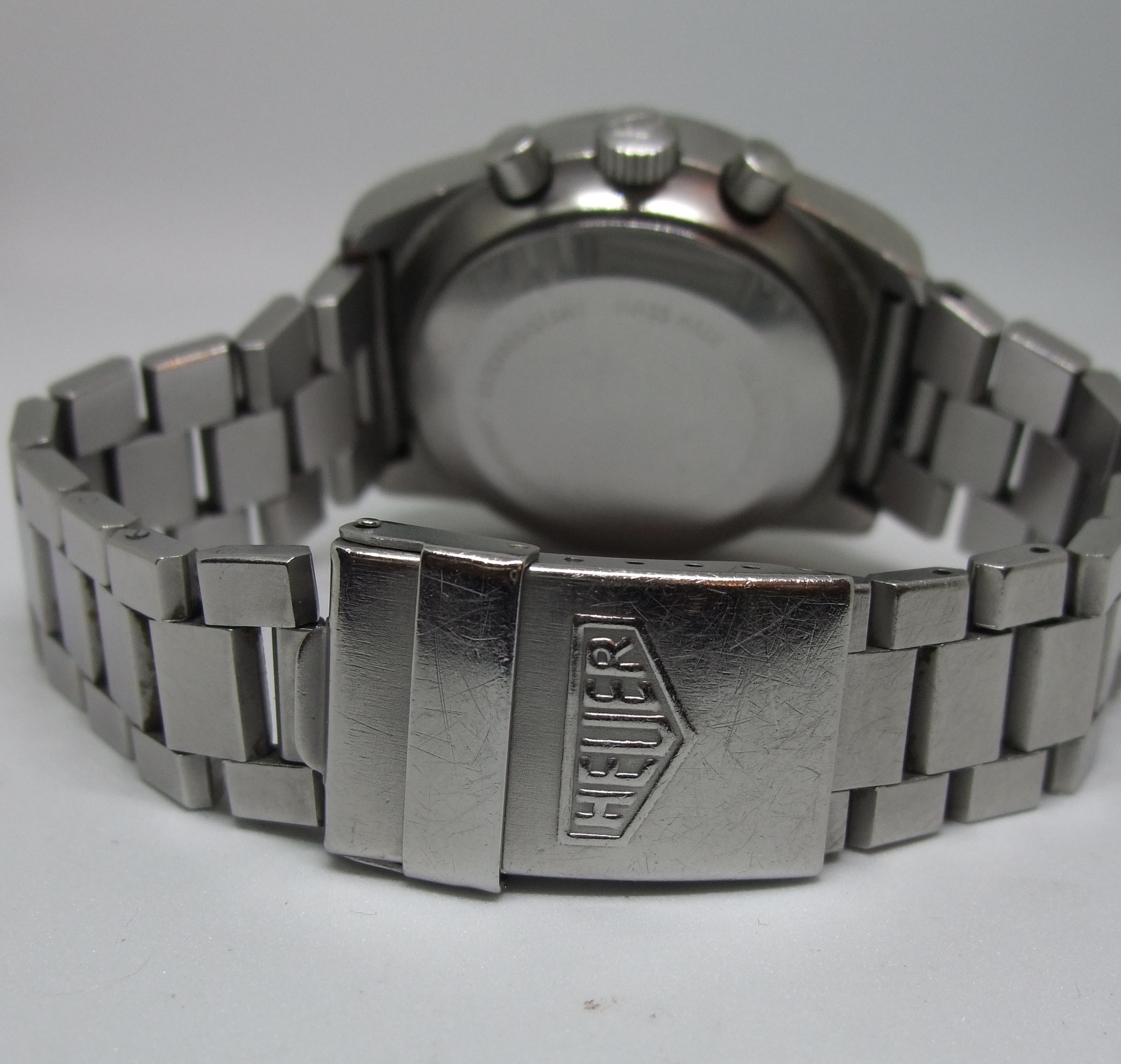 :