FS: Oebra Super Chronograph with Val. 7736 -550€
Hey guys,
selling this nice Jumbo Chrono from the 70s. Its build by Oebra (famous for their Oebra labeld Enicar Sherpa Graph chronos) and driven by a Valjoux 7736. Case is in good condition and huge for back in the 70s: 43,5 x 48,0 mm.
Watch is running great and all chrono functions are given. Dial has some Patina and hands show a bit cracked lume.
Asking 550€ net to me. Contact: doorgunner@gmx.de
Cheers Nico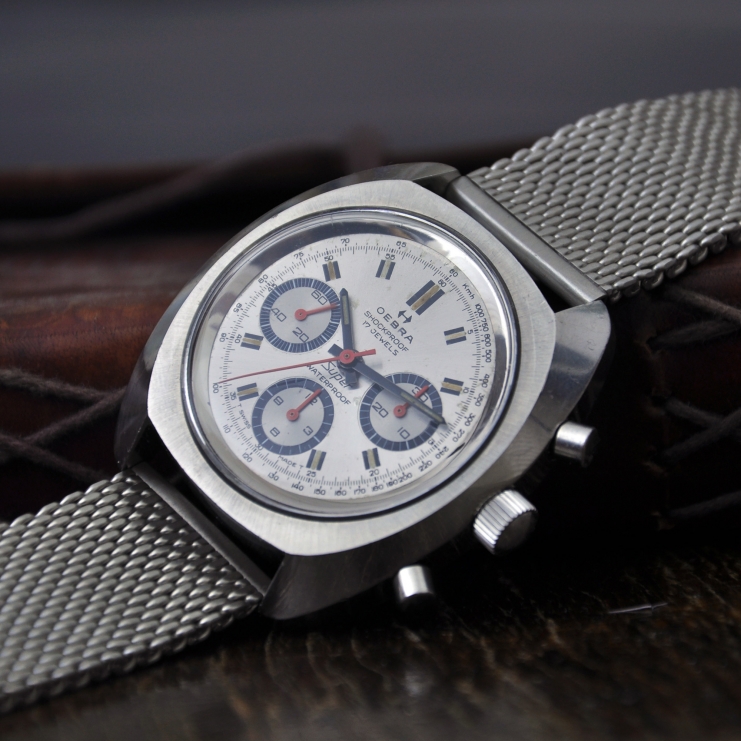 More pics here:
http://www.chronocentric.com/forums/chronotrader/index.cgi?page=1;md=read;id=78524