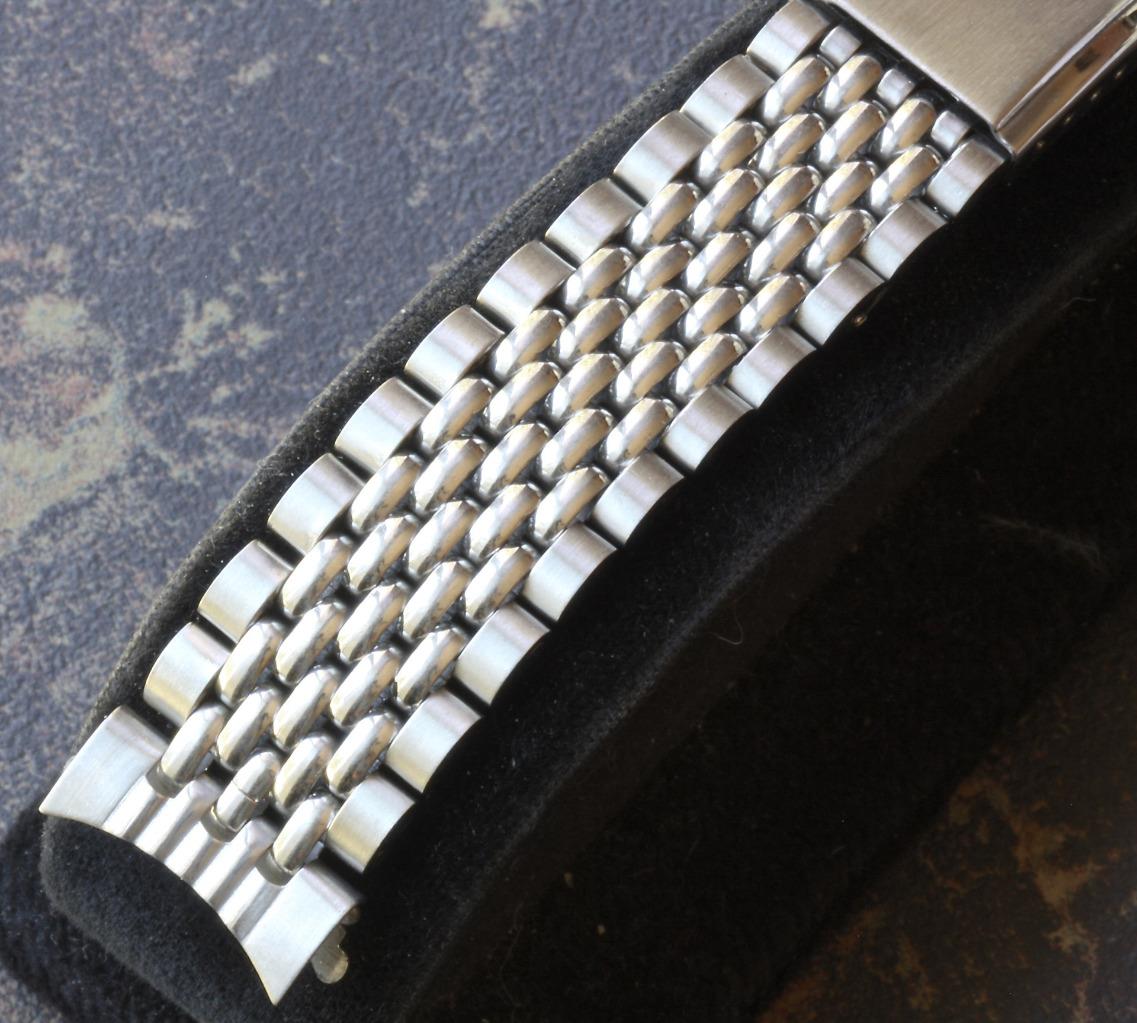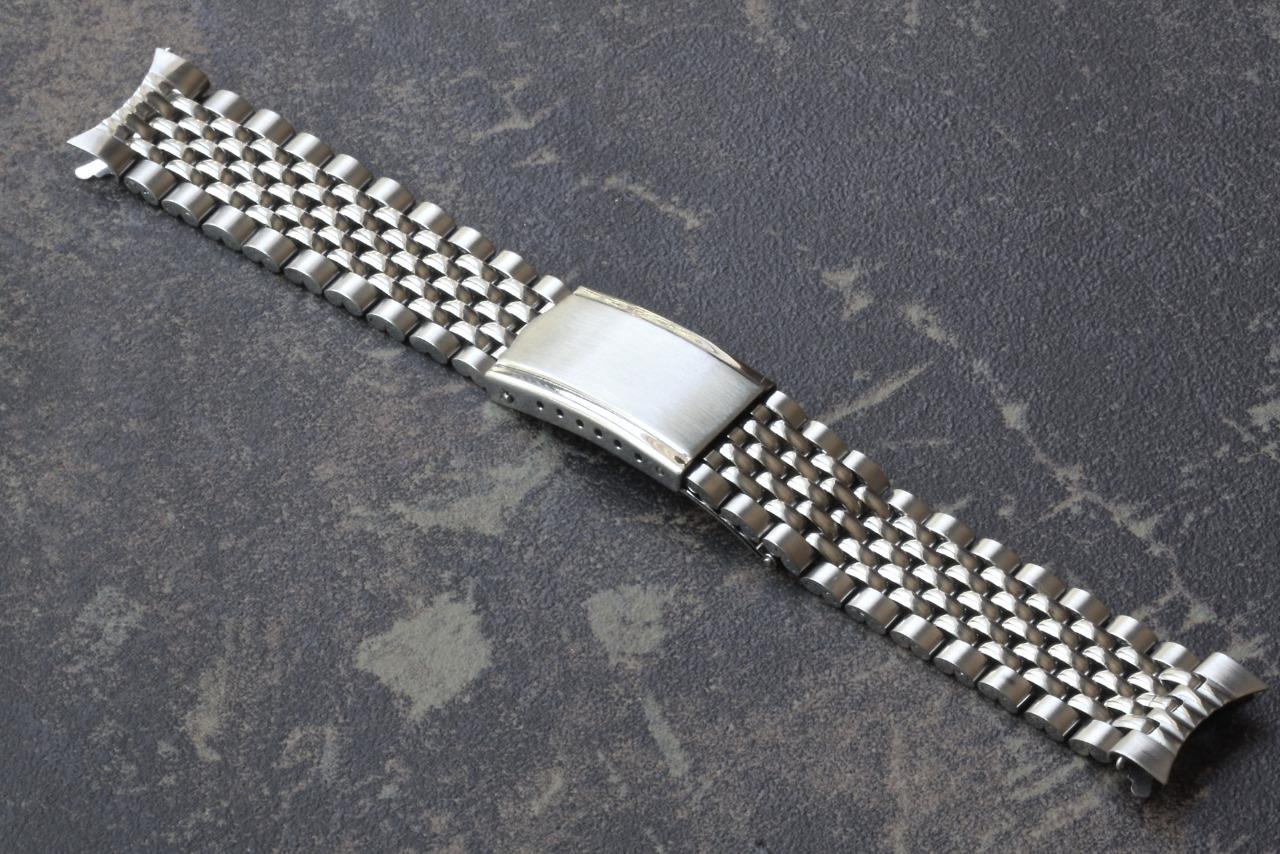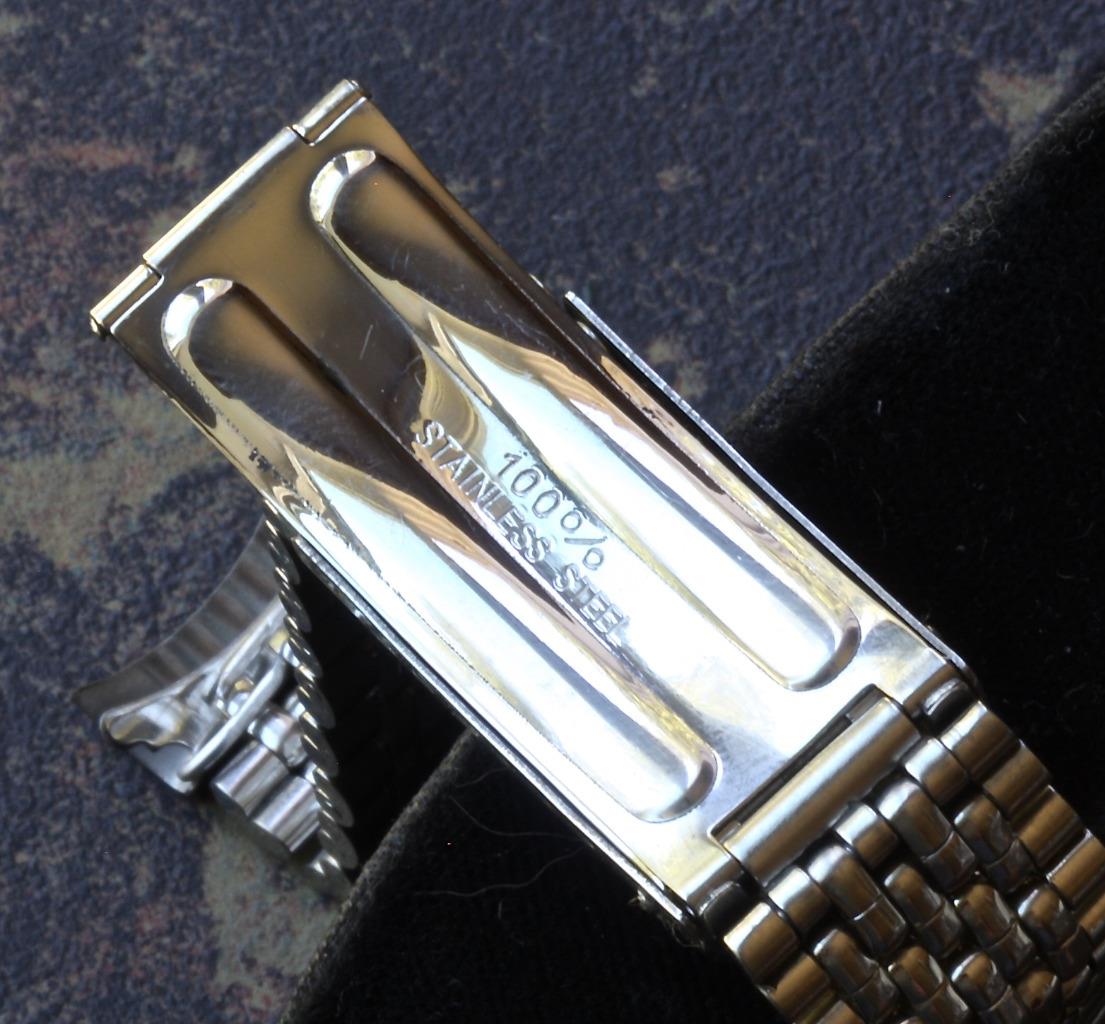 New Old Stock vintage item c. 1960s/70s. Signed on the back of the clasp "100% Stainless Steel." Standard curved ends that fit most of our favorite 18mm lugs standard curved case watches. Check that the length will work for you or you can order extra original links from me and I will install them. The length is 5 3/4 inches (14.5cm) fully extended and sizes down to 5 1/4 inches (13.3cm) with the adjustments in the clasp. You can shorten it even more by removing links, which is easy to do on these bands. Clasp is 17.2mm wide. Links are 3.2mm thick. Band weighs 33 grams.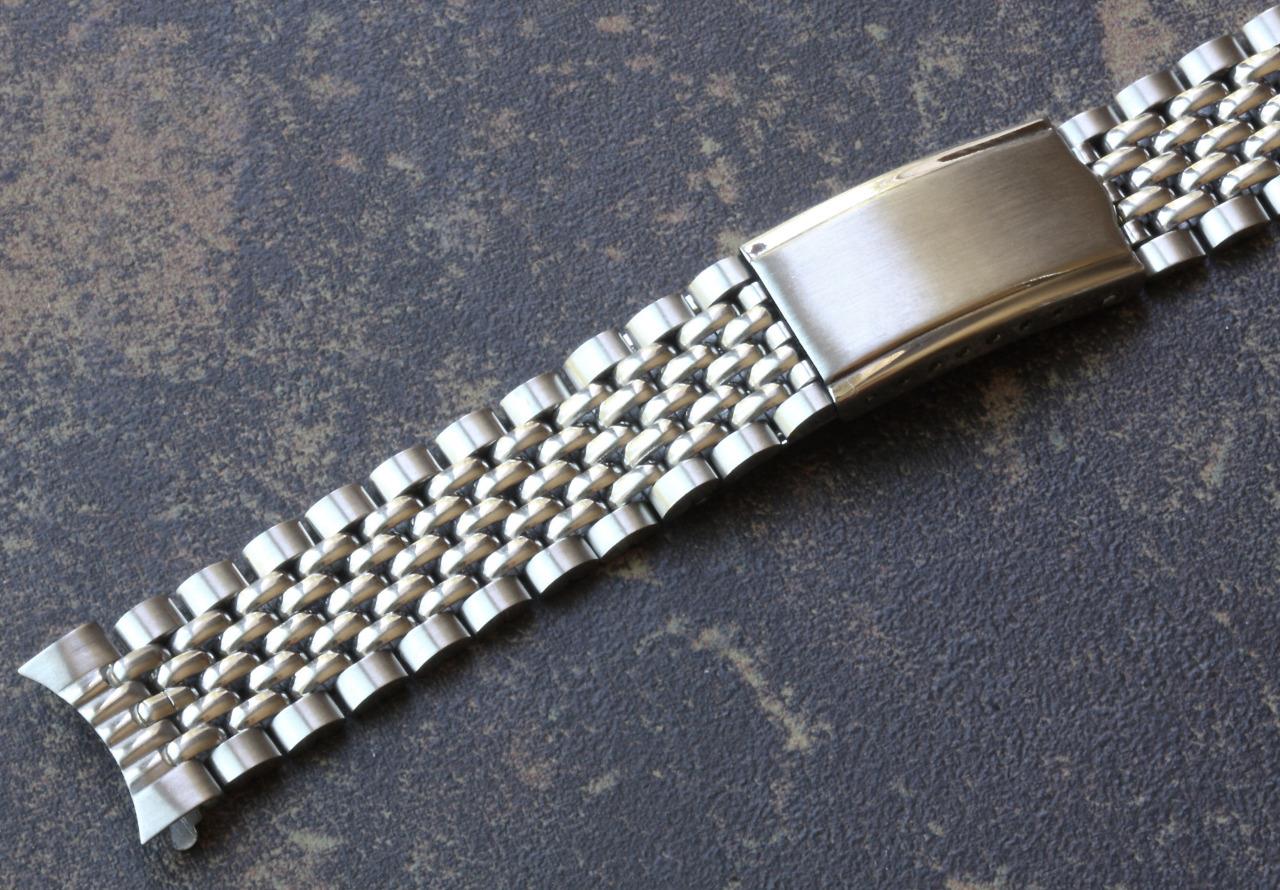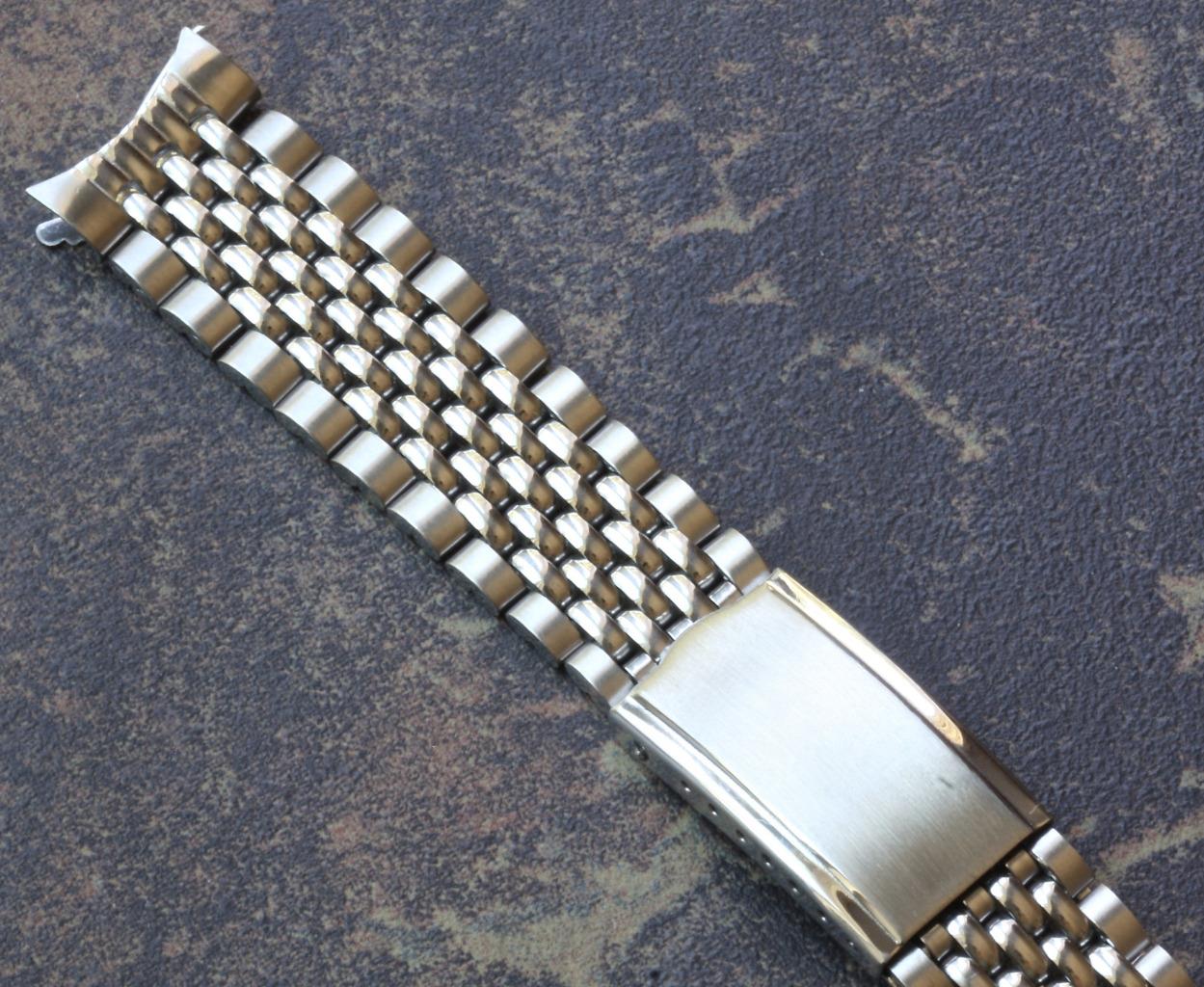 CT price is $235.
U.S. shipping/tracking is $6.99. International buyers please add $65 for EMS Express or $115 for FedEx for any number of items bought from Squinky at the same time.
Email me at billmahoney@aol.com to arrange a Paypal payment or for other inquiries. I have also have 17.3mm, 19mm and 20mm BoRs in stock, plus spare links. Ask about my special Short or Long versions.
Thanks as always for looking - Bill
Squinky.com