Trimming down the herd, on sale today is another of my personal collection, a pretty rare constellation, much rarer than the pie pans, a "railway track" dial.
This piece has an immaculate amazing dial condition. If you are after this piece, you will know that such dial condition are really hard to come by.
Other than strap, every part of the watch is original and left the factory as it is. Case is 14k solid gold and even the constellation medallion is in such a superb shape.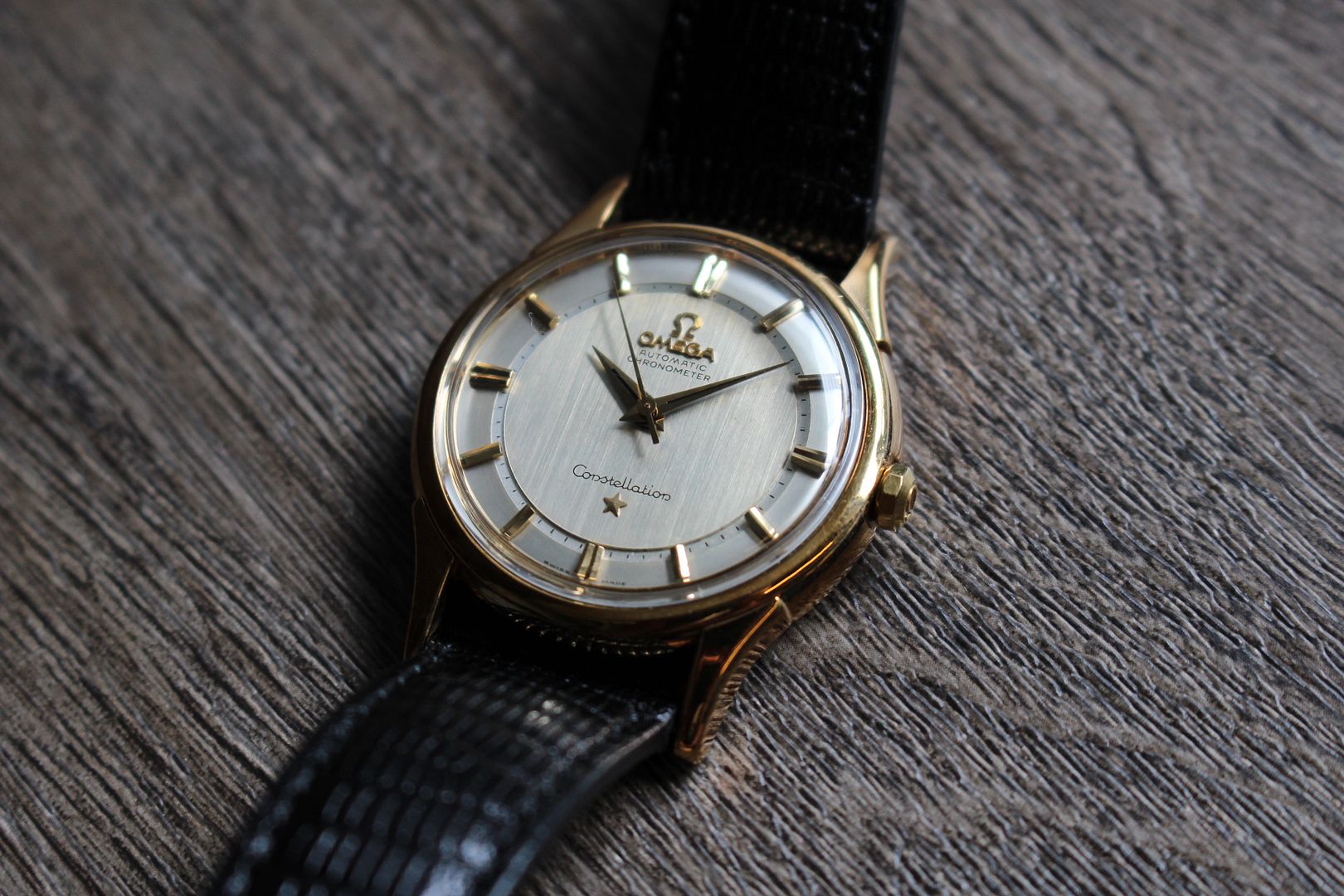 I am asking for USD3.5k shipped to your doorstep. Prefers wire only unless you are paying the paypal fees (or friends option) and pay in SGD equilavent.
Worldwide shipping.