These are really difficult to find in 20mm. I have just one for sale. This is the tapered type with the midsize clasp. Spring-loaded, folded and riveted links just like a Rolex Oyster original bracelet. Great finishing touch for a variety of 1960s/70s watches. Same style as the one in the photo, but the end pieces are attached to the bracelet on this one and it has 7 links on one side and 5 links on the other.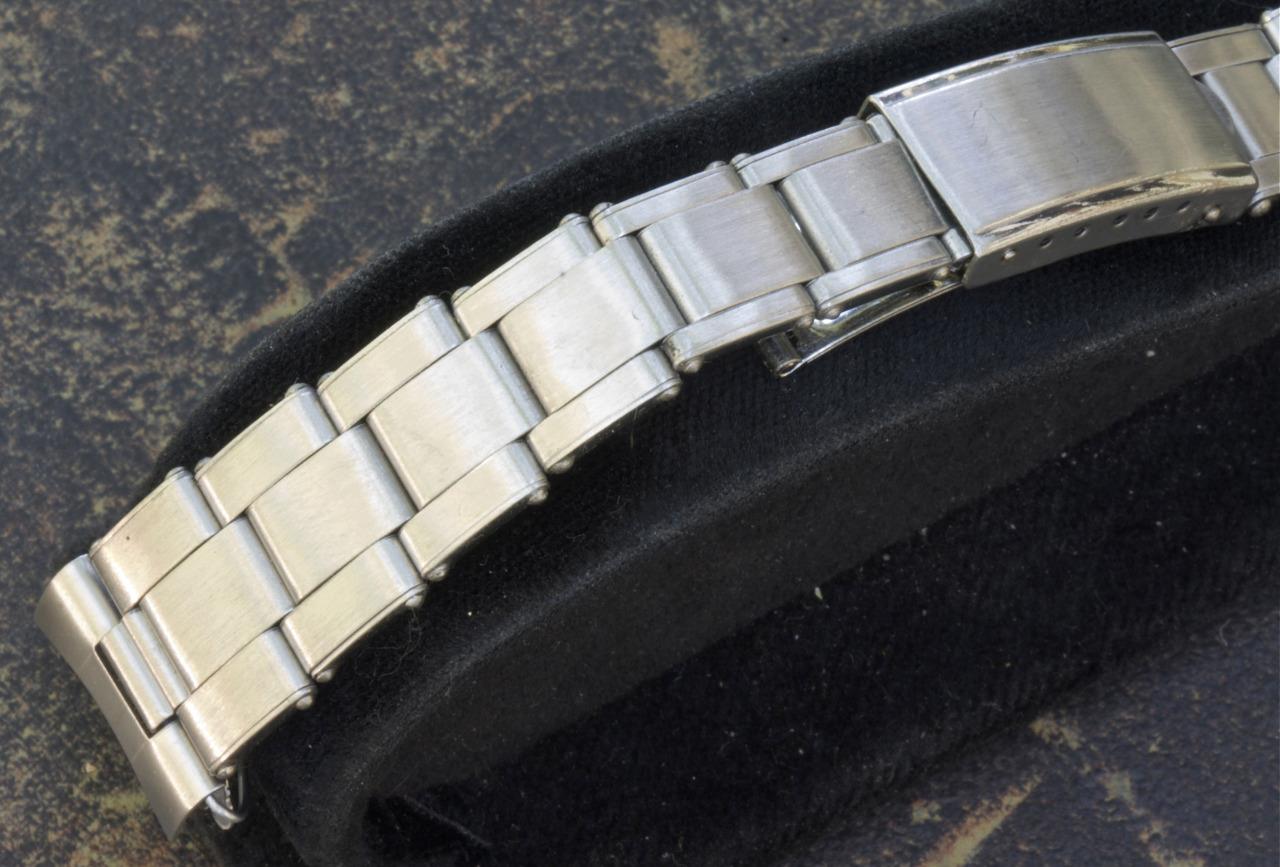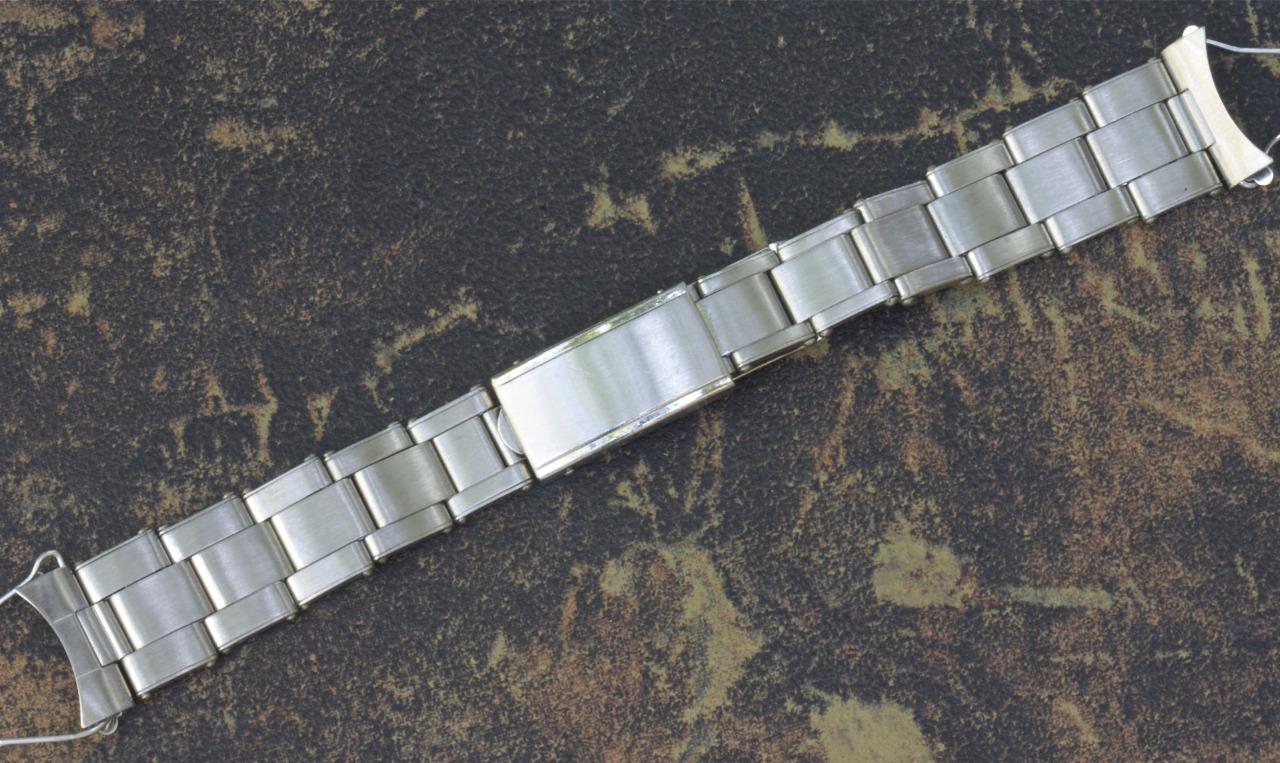 Band measures 6 1/4 inches long (15.7cm) with the adjustments in the clasp out to the longest length. You can adjust it down in the clasp to 5 3/4 inches long (14.7cm). You can reduce the length further by removing links, which is quite easy to do on these bands. The narrow clasp is 15mm wide and the last link before the ends is 18.3mm wide. Clasp is only stamped Stainless Steel on back. The links are 2.6mm thick. Medium to lighter weight band that weighs 25 grams.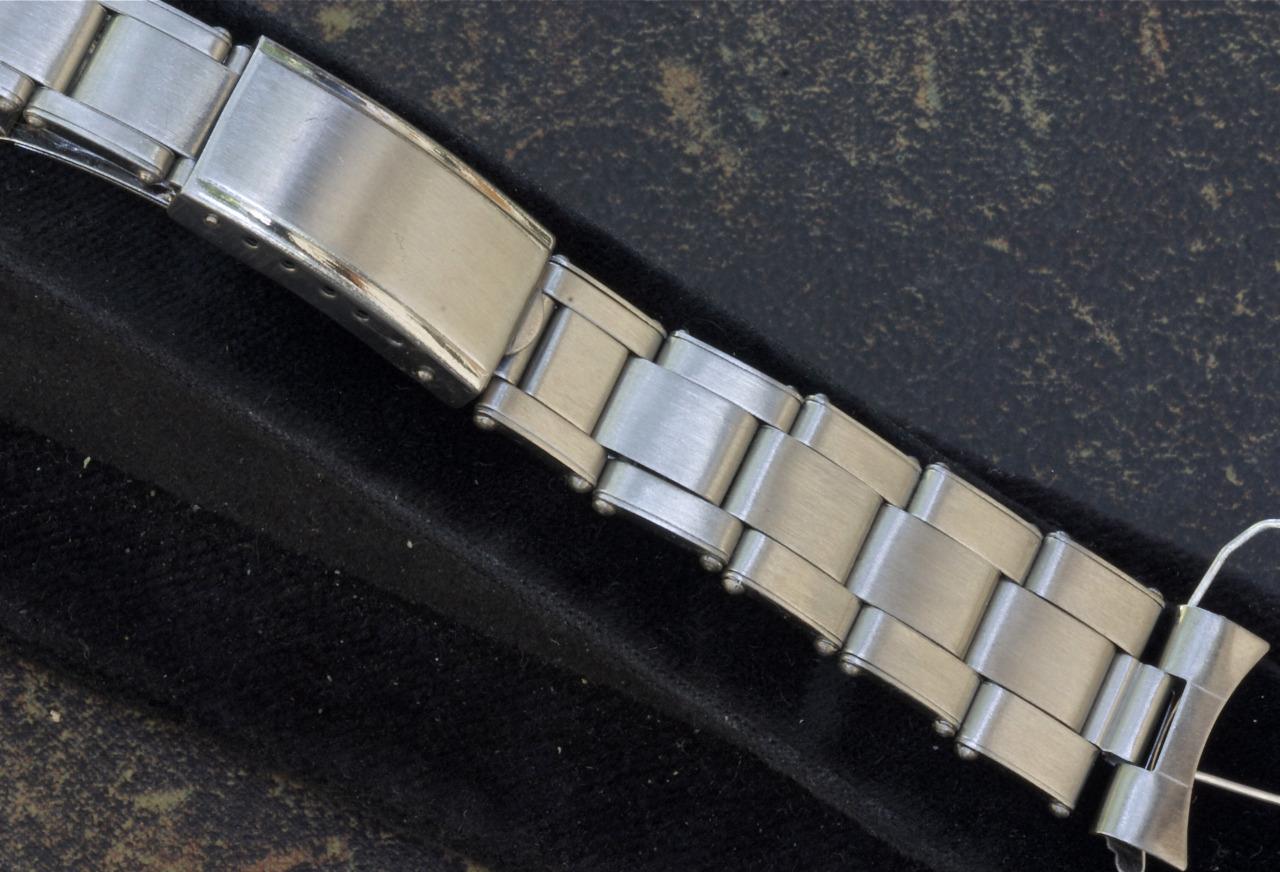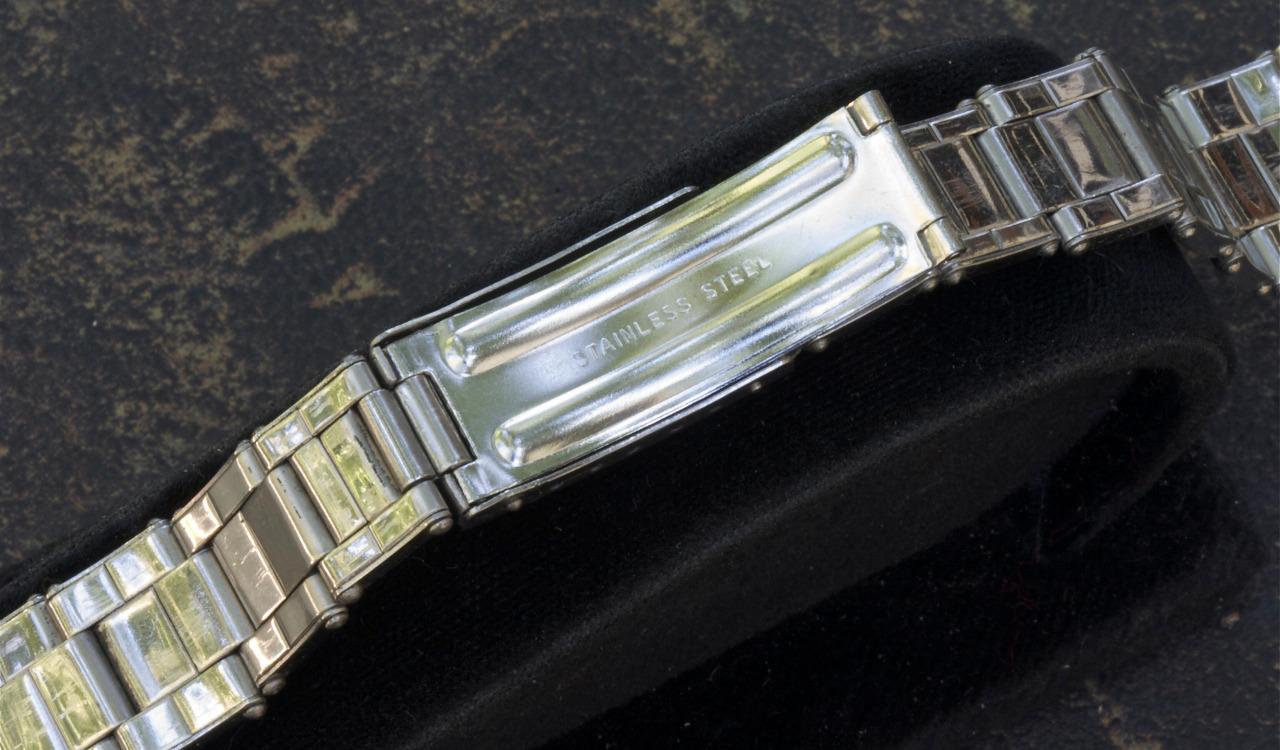 Price is $275.
U.S. buyers pay $6.99 shipping & tracking. International buyers pay $35 for First Class Registered shipping or $65 for faster EMS.
PAYPAL or EMAIL billmahoney@aol.com
I also have many other types of vintage watch bracelets in the Bracelets, Cuff Bands, Heuer and NSA Swiss Bracelets sections at Squinky.com
Thanks for looking.
Bill Mahoney (Squinky)
Squinky.com