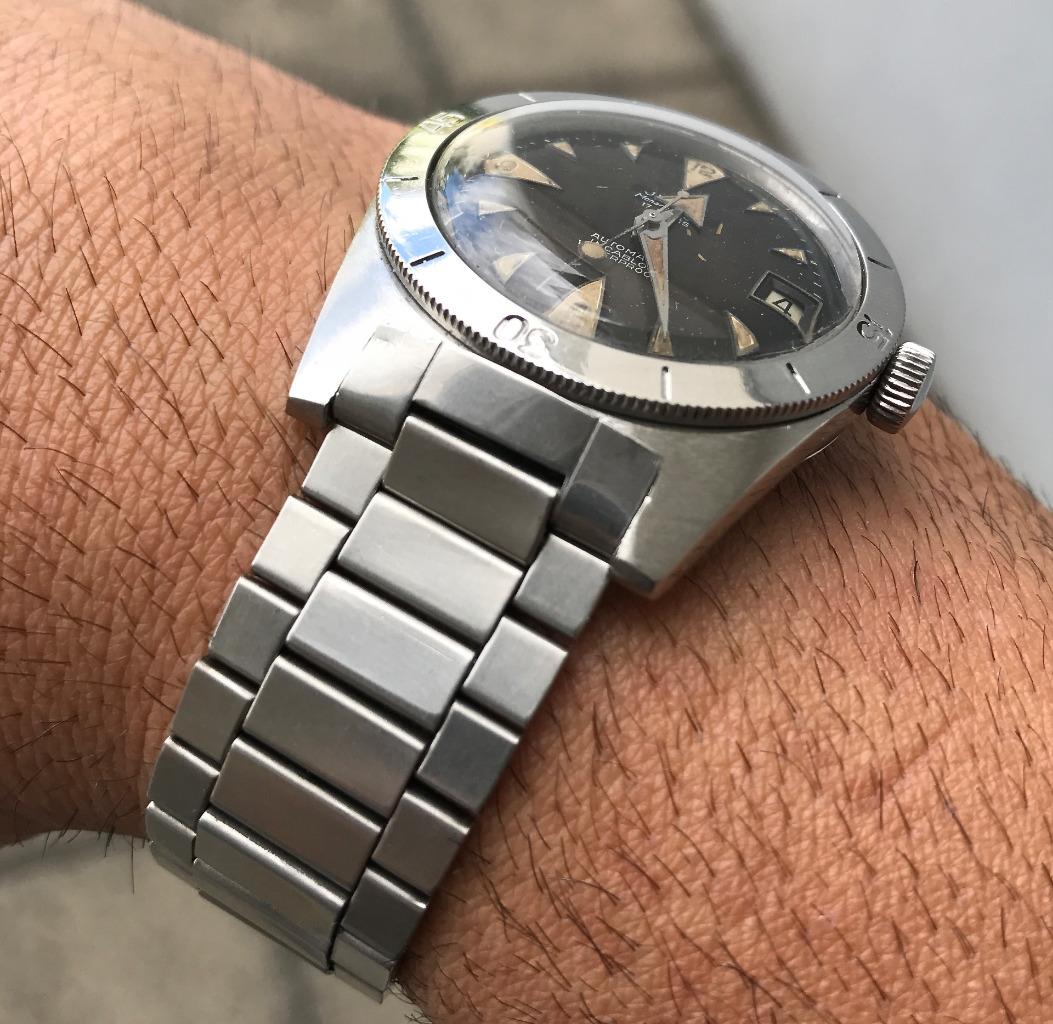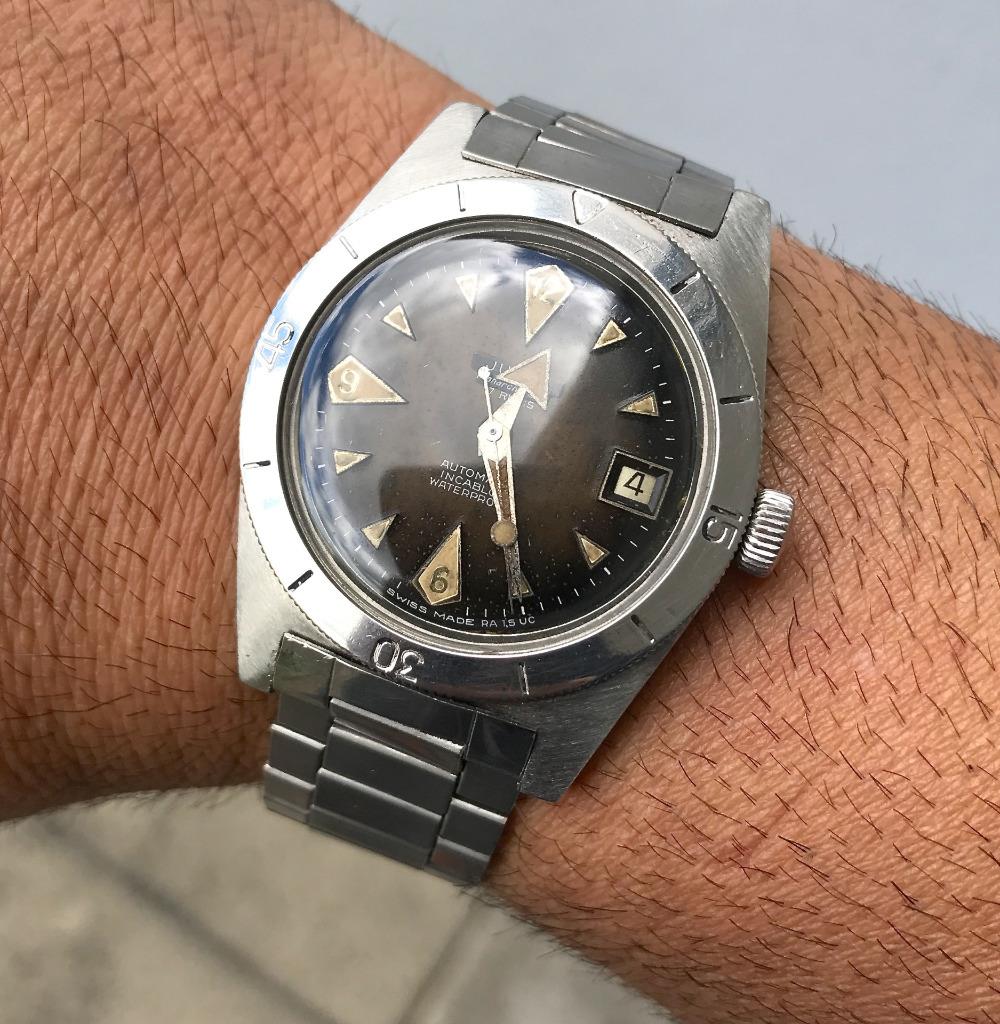 Many 1960s vintage dive watches like the one shown above are difficult to find steel bracelets for because of the deep, extended 19mm wide lugs with a flat connection point. The band shown fits these common 1960s case styles, shared by many divers and dive chronographs. Popular brick links pattern folded steel bracelet has a satin finish to match most watches. Clasp signed Stainless Steel on the back. These pictures tell the story.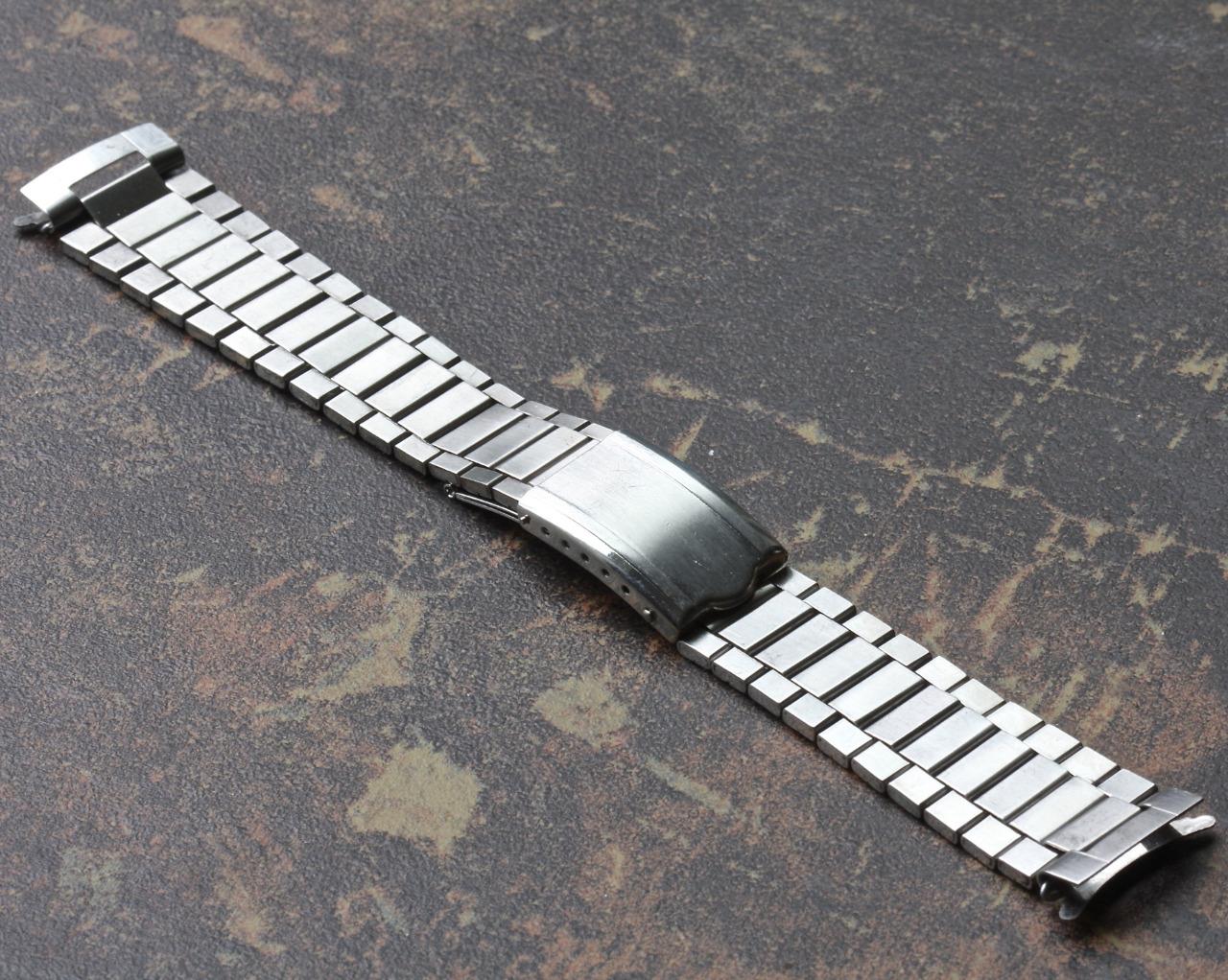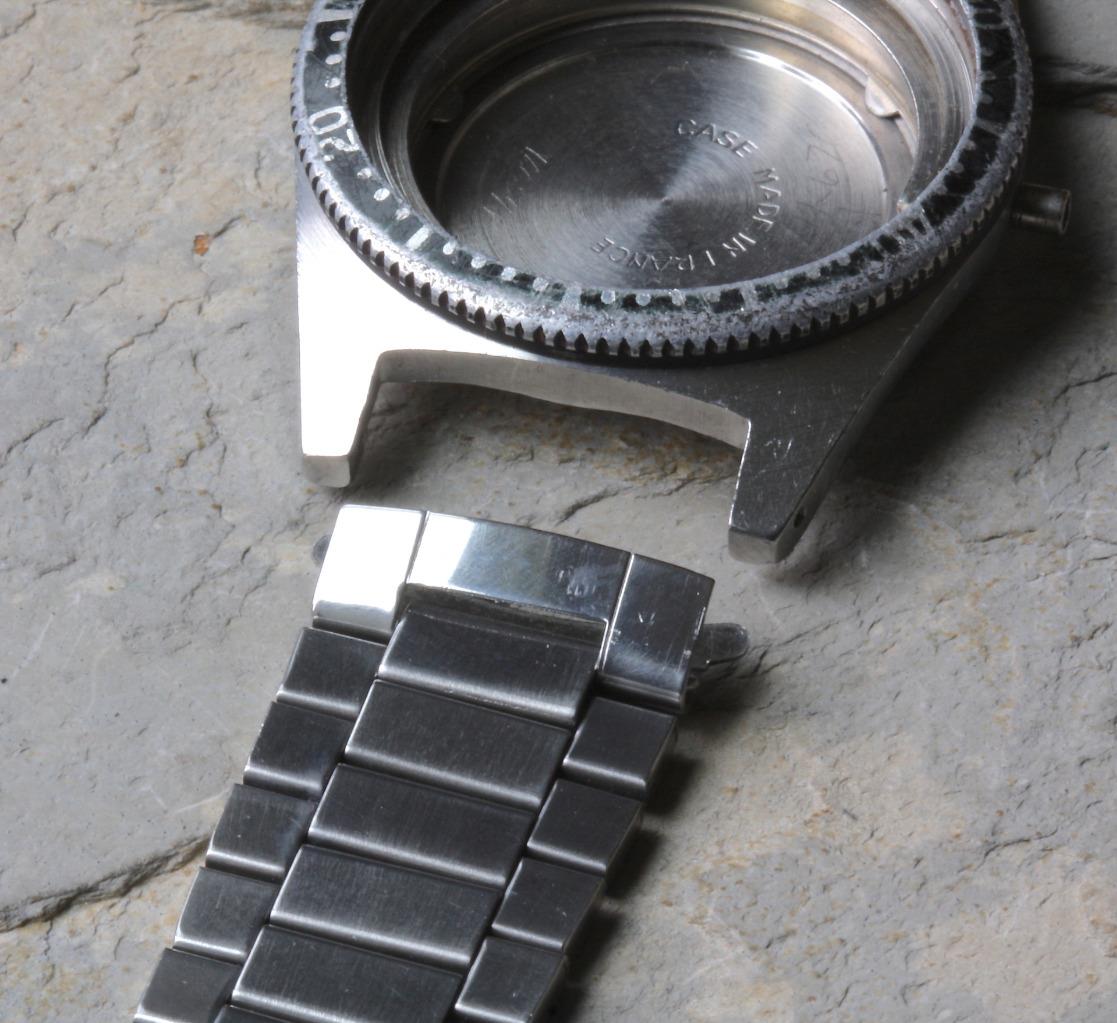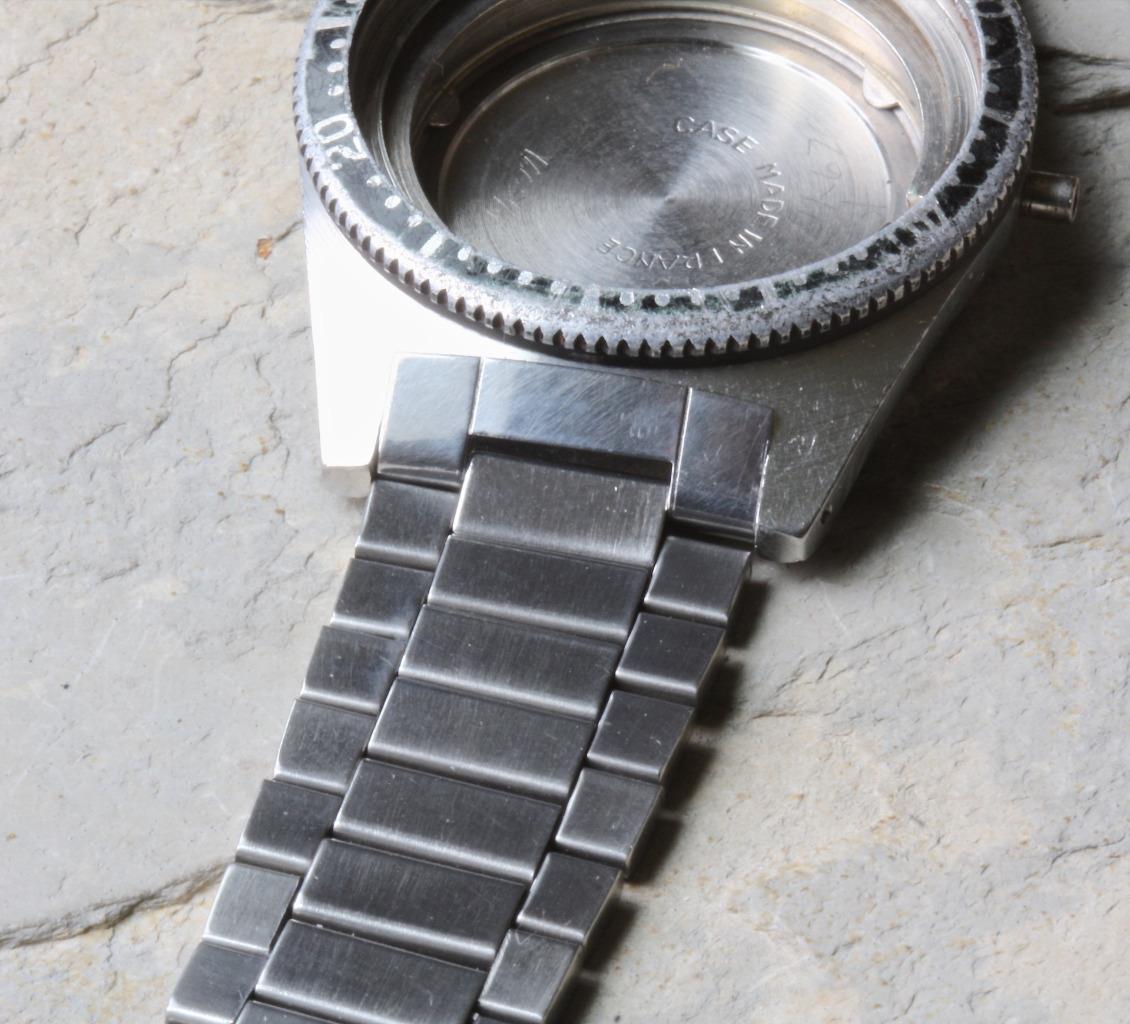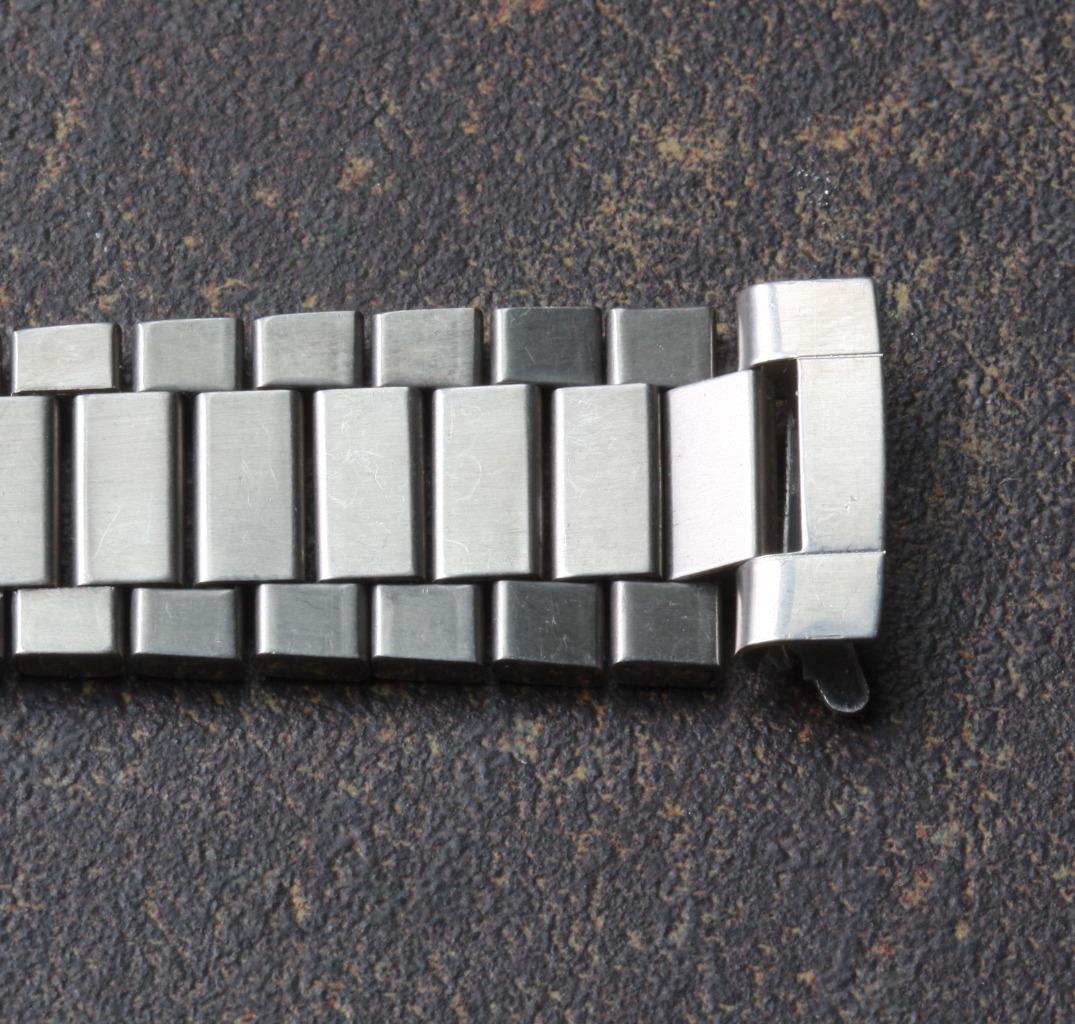 New Old Stock dive watch bracelet from the 1960s. The end pieces are connected to the end of the band. Good length that will fit many wrist sizes. Fully extended the band measures 6 1/8 inches (15.5cm) and it will size down to 5 5/8 inches (14cm) with the adjustments in the clasp. To make it shorter, it's easy to unfold links and remove them. The links are 2.6mm thick. The clasp is 17mm wide and the links gradually flare out to 19mm wide at the ends. Band weighs 35 grams.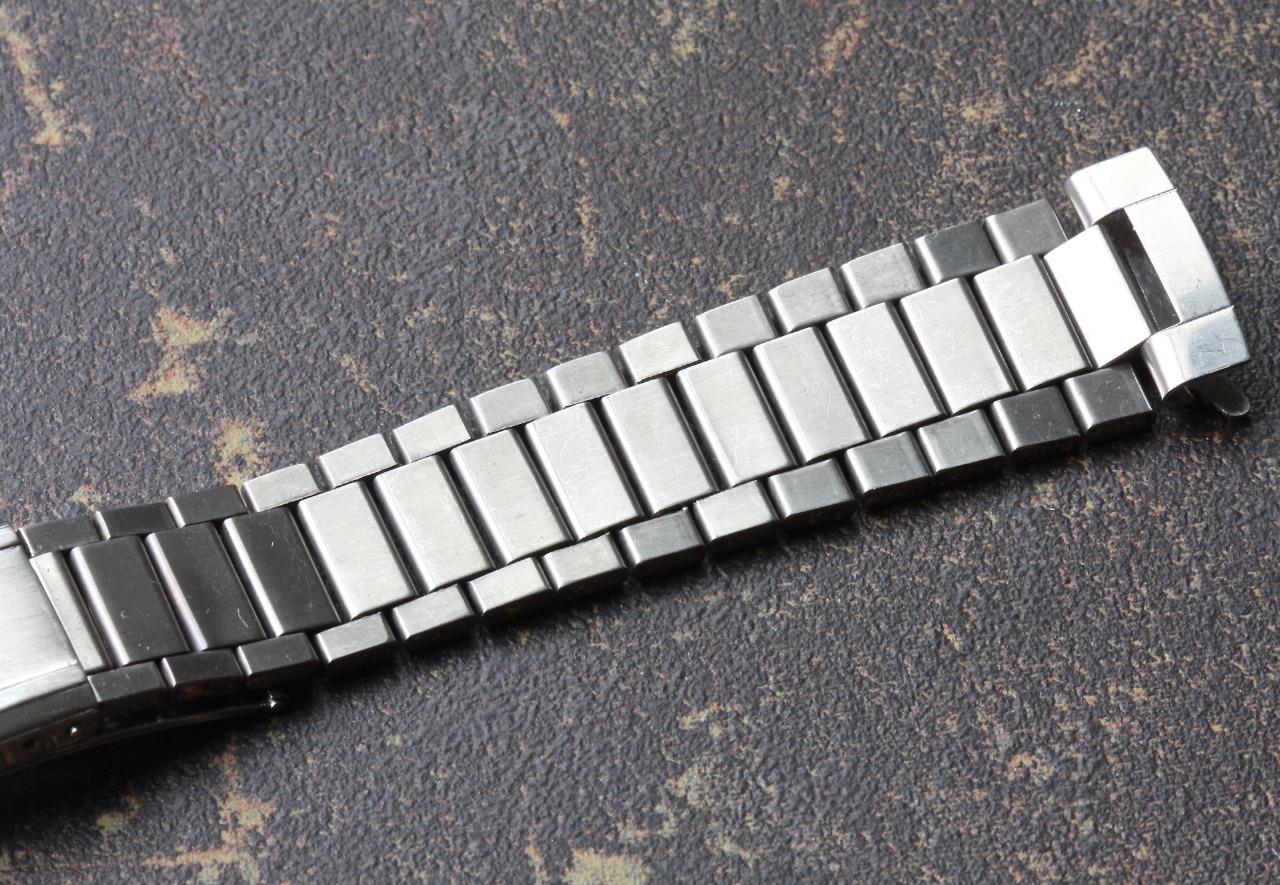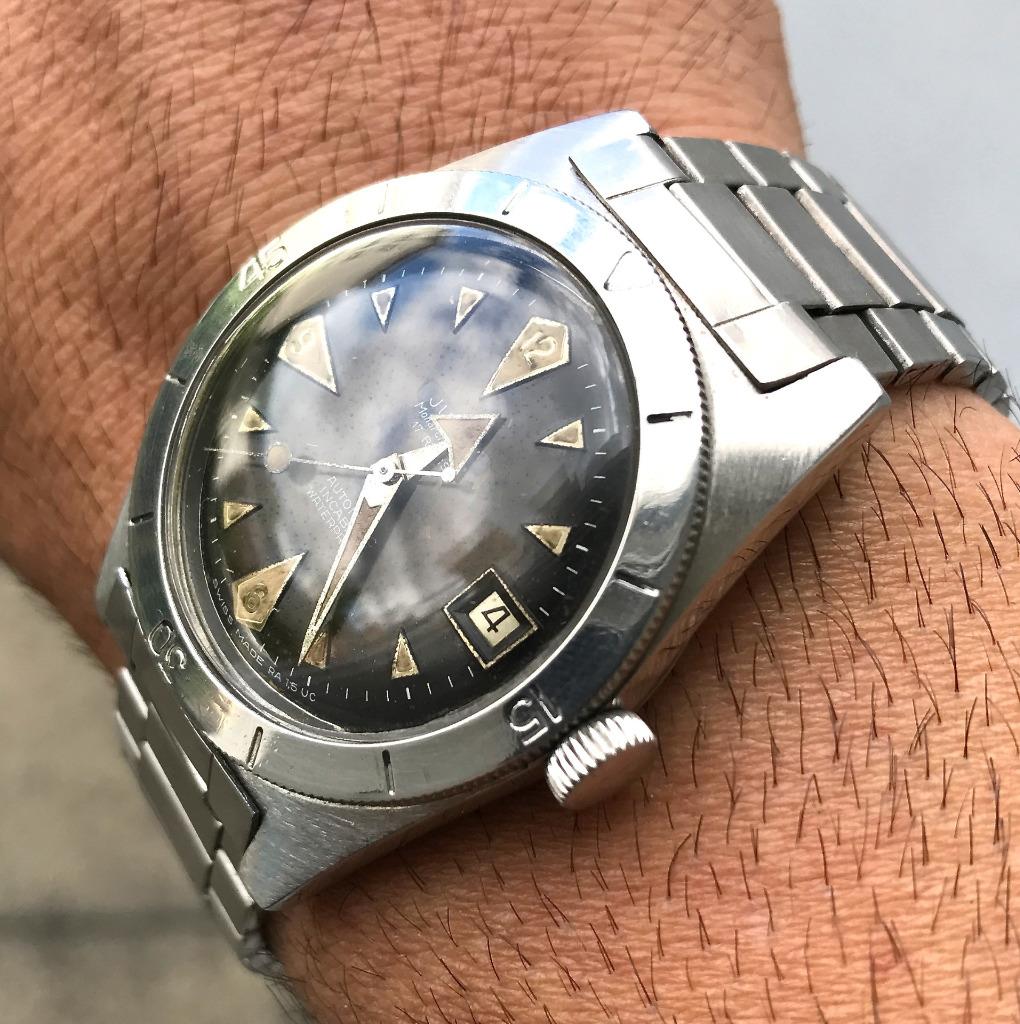 PRICES
Standard length version is $295. Long Length version is $375 (inquire for specs).
U.S. buyers pay $6.99 shipping & tracking. International buyers pay $35 for First Class Registered shipping or $65 for EMS Express.
PAYMENT: Paypal to billmahoney@aol.com or mail payments by check or money order accepted.
Email me at billmahoney@aol.com if you need additional information. Email for details if you are seeking a particular style or size ends. I also have many other types of vintage watch bracelets in the Bracelets, Heuer and NSA Swiss Bracelets sections at Squinky.com
I have many references here - regards - Bill Mahoney
Squinky.com