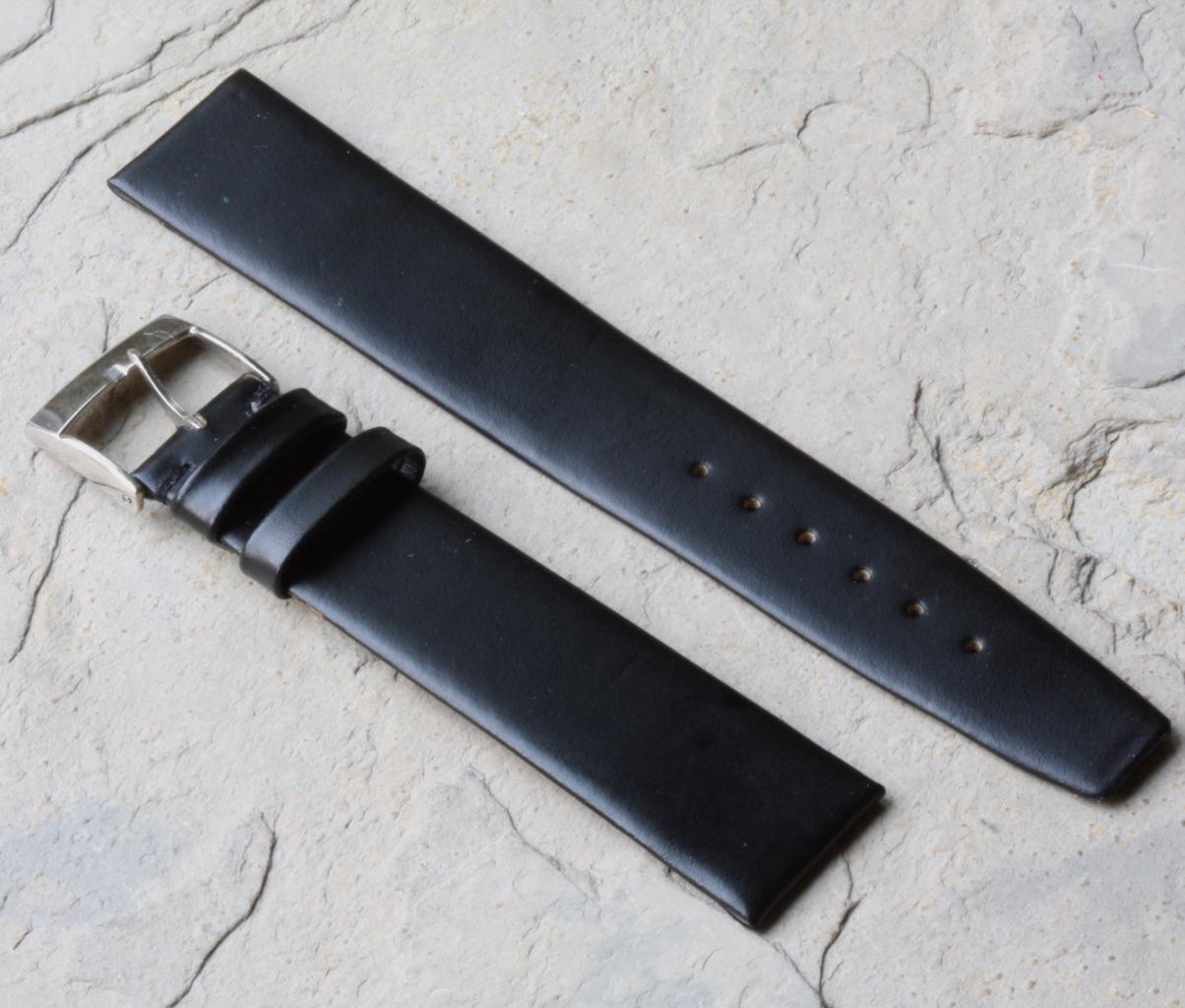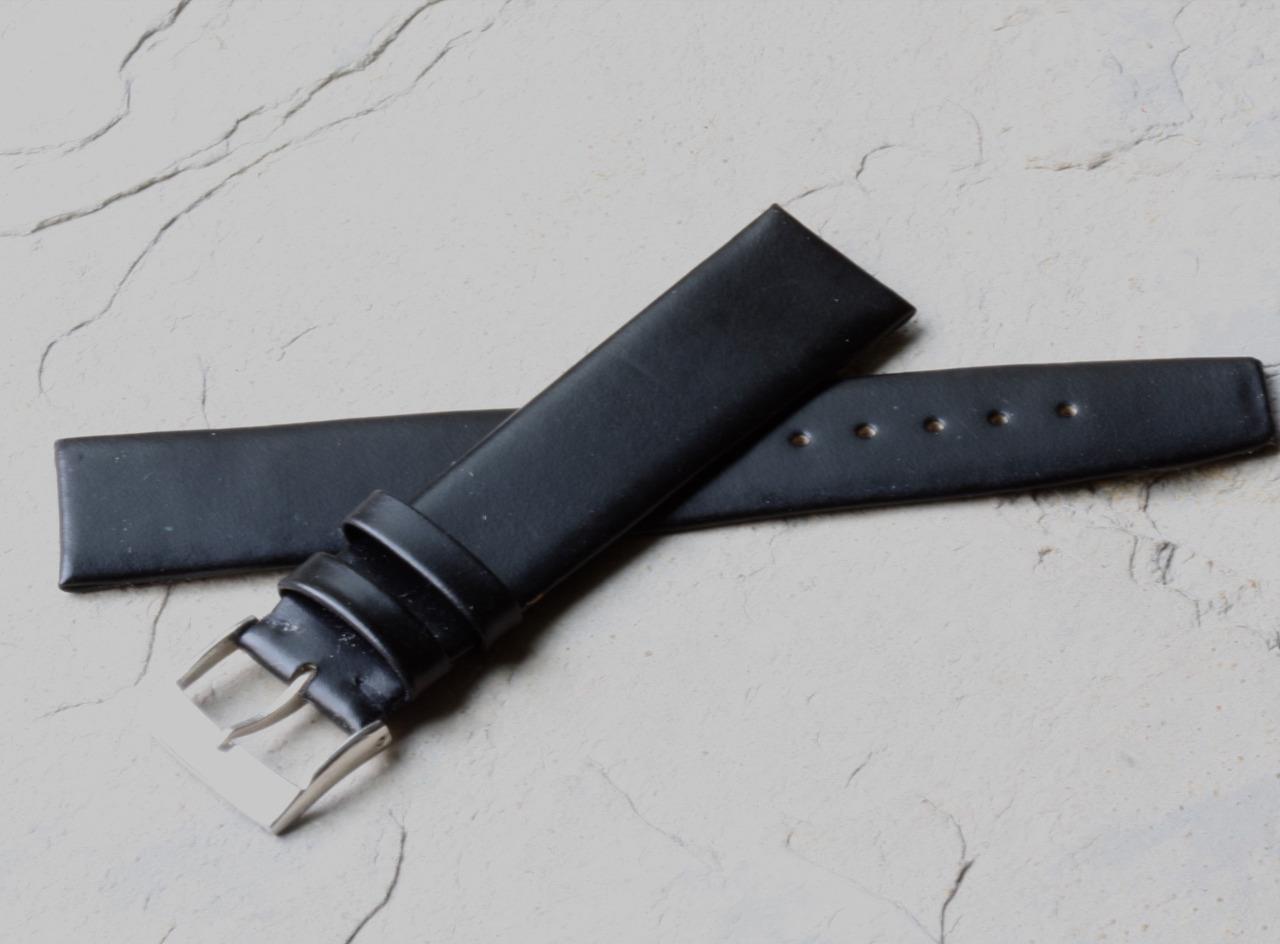 We've all seen the pictures of that simple, flat black band alternative listed in the original vintage Heuer chronograph catalogs and magazine ads for vintage Heuer chronograph watch models. Now you can fit your Heuer vintage watch with a compatible and similar original period-correct vintage made strap from the 1960s/70s for just $25. Straps don't get much more basic than this. An 18mm wide ends band perfect for early Heuer Carrera models. Comes with a silver-tone buckle as shown. Completely unsigned with a 16mm wide buckle end to take your Heuer buckle. This is a flat, unpadded type strap. Nice single stitch on either side of the buckle. One strap keeper is stitched in place; the other slides back and forth. Thickness is just 2.6mm where the band meets the watch and 1.9mm at the tail end. In matte black leather. Band measures 7 1/4 inches (18.3cm) placed end to end, without the buckle counted in. Metric measurement of the two pieces is 113/72mm. Can come with a similar shape yellow gold-plated buckle instead if you request one.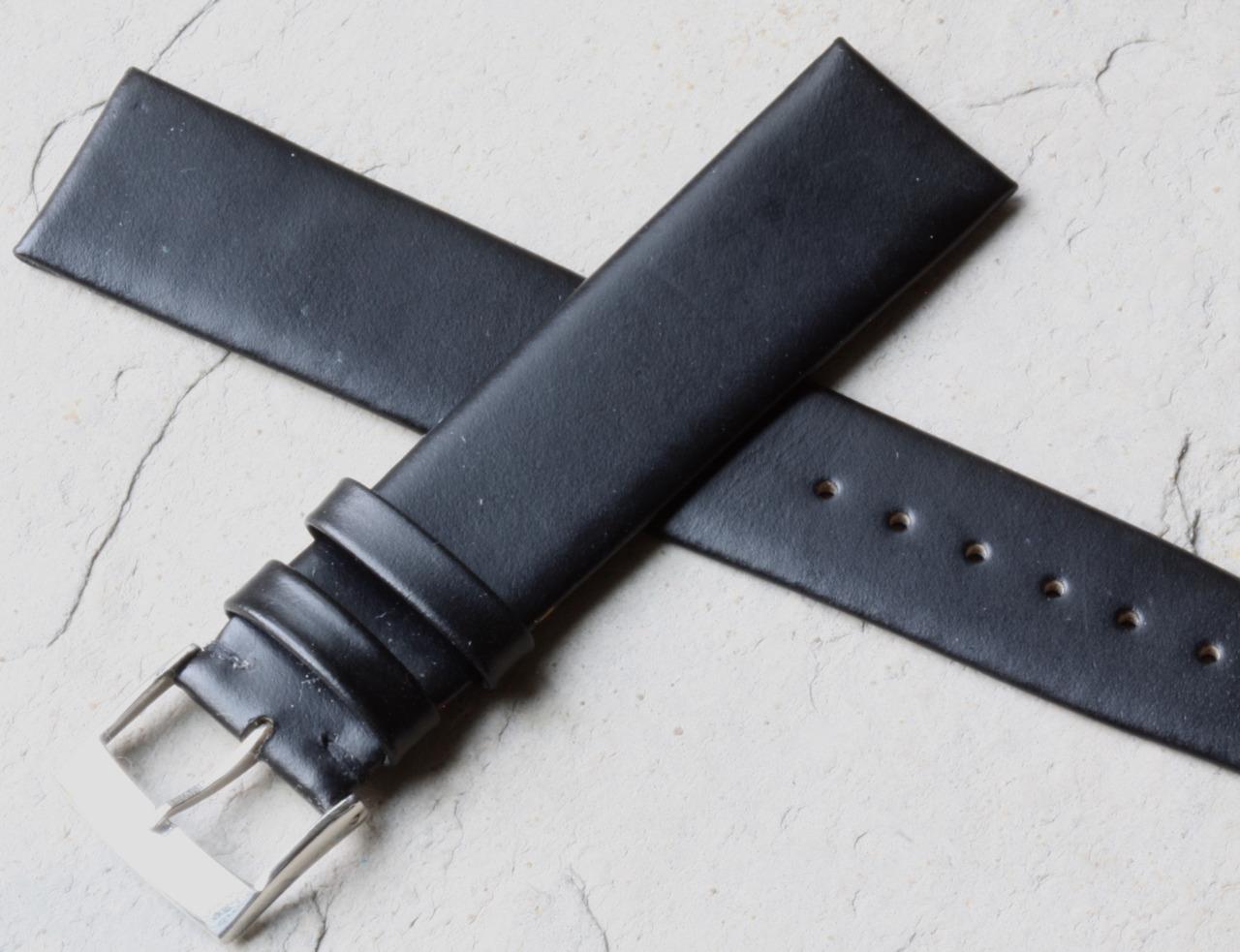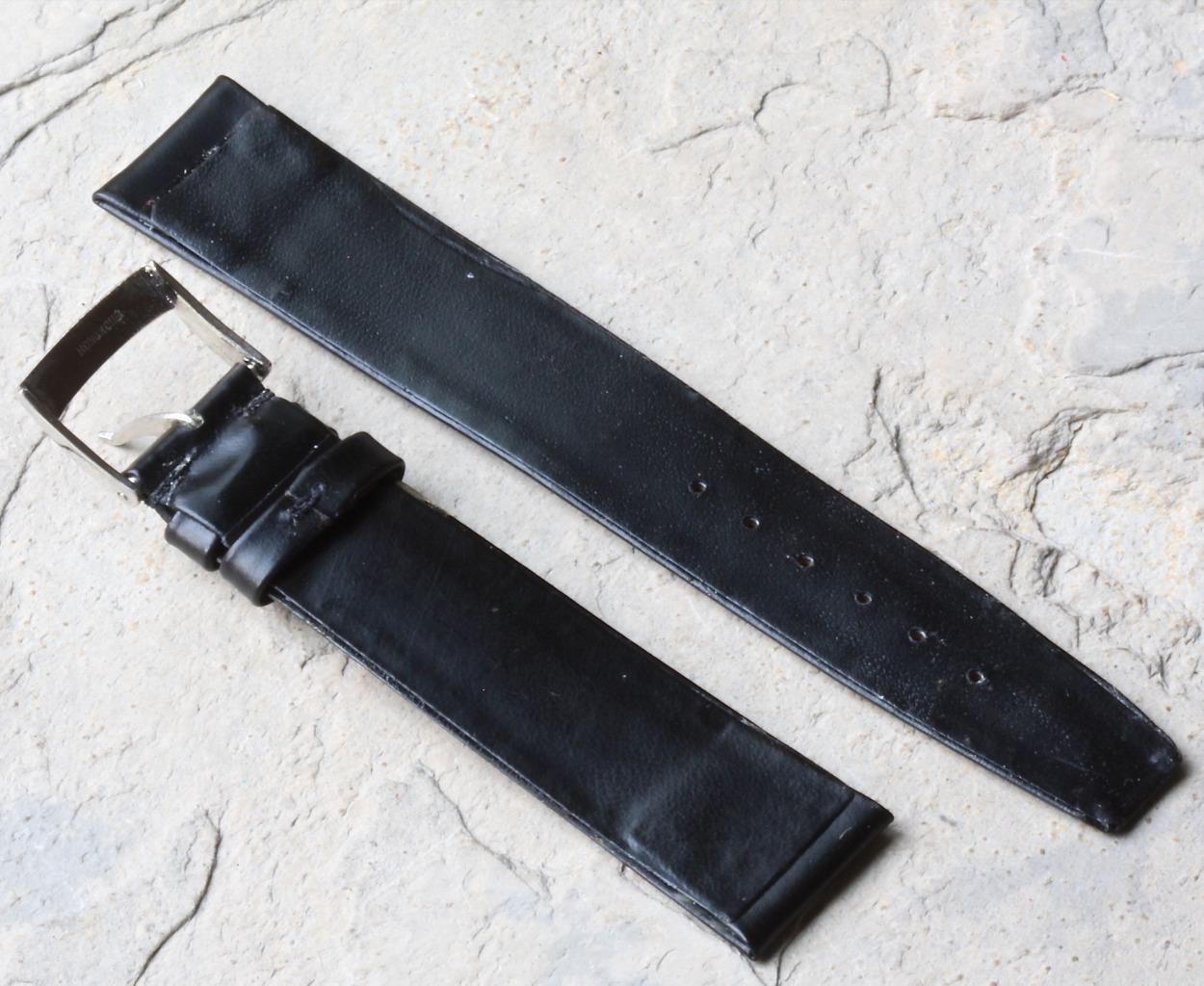 CT special $25 each until sold out.
U.S. shipping for any number of bands $5.99. International shipping $14.99.
PAYPAL or QUESTIONS to billmahoney@aol.com
Thanks for looking, Bill
Squinky.com
I have similar 19mm and 22mm black Genuine Goatskin simple, flat bands with nice texture for your Camaro, Monaco or Silverstone.