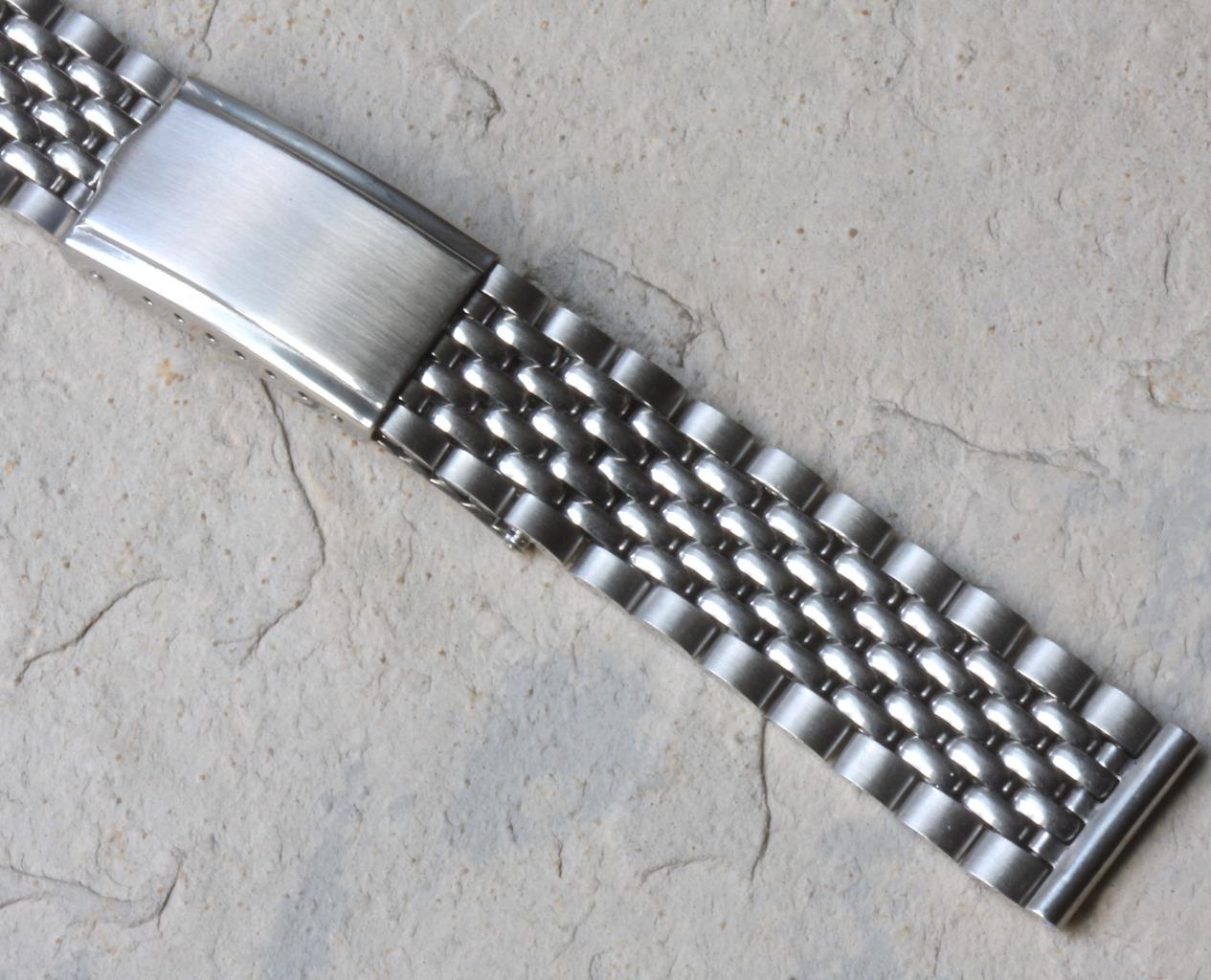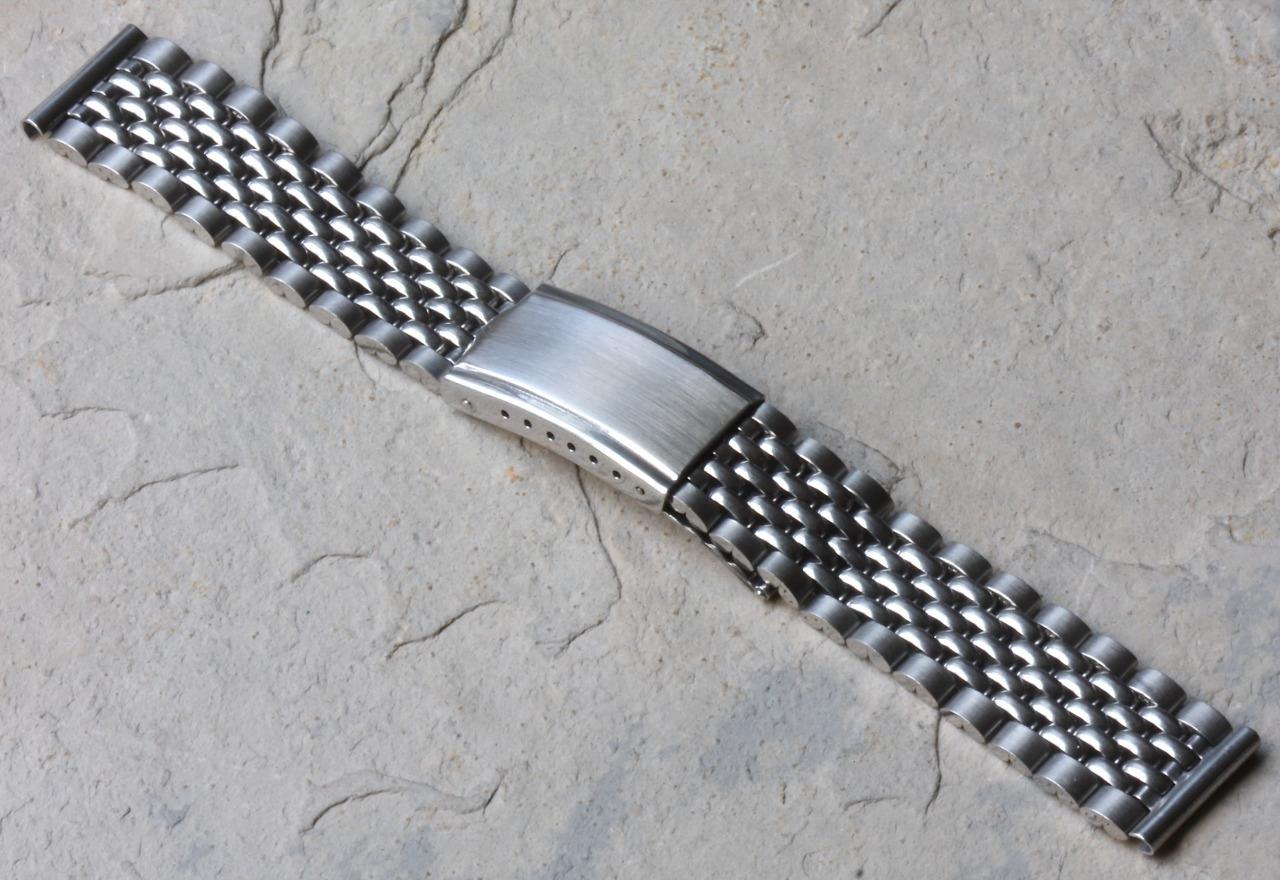 One rare feature about this Beads of Rice band is that you can use it on a fixed-lugs watch because the end tubes are C-shaped with a slight opening accessible from the back, to pry open a bit and slip over solid lug bars. Nice option for a military watch model. I have these with ends that measure 17mm for early Rolex Bubblebacks, in 17.3mm for many 1960s 11/16-inch lug watches, and with 17.6mm ends. Perfect gradual taper of the links to 17mm wide before the end pieces. Difficult to find straight-end BoR bands in special sizes like this. Great quality NOS 1960s/70s Beads of Rice band, signed on the back of the clasp "100% Stainless Steel." Available in Short, Regular or Long Length versions. The Regular length band is 5 7/8 inches (14.7cm) and it sizes down to 5 1/8 inches (13cm) with the gradual adjustments in the clasp. You can shorten it even more by removing links, which is easy to do on these BoR bands. Clasp is 17.6mm wide. Links are 3.3mm thick. Band weighs 37 grams.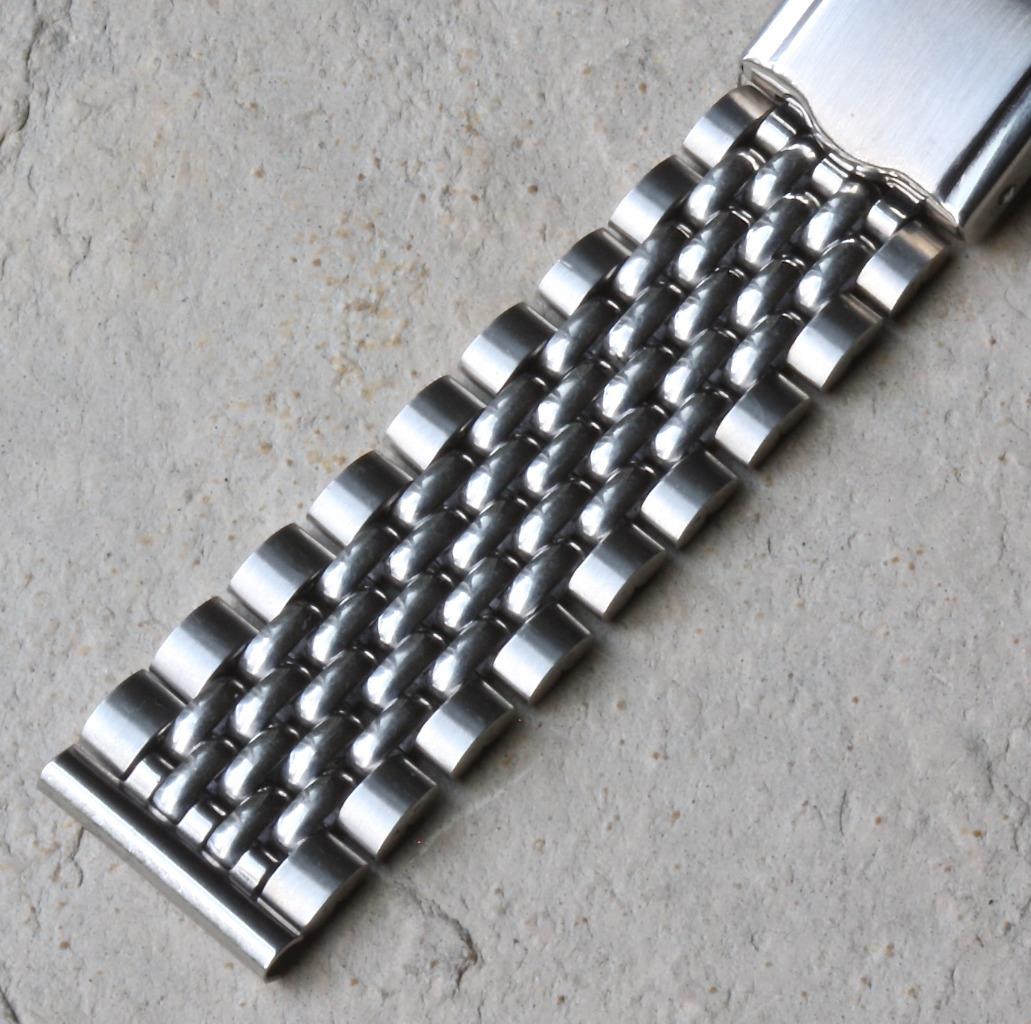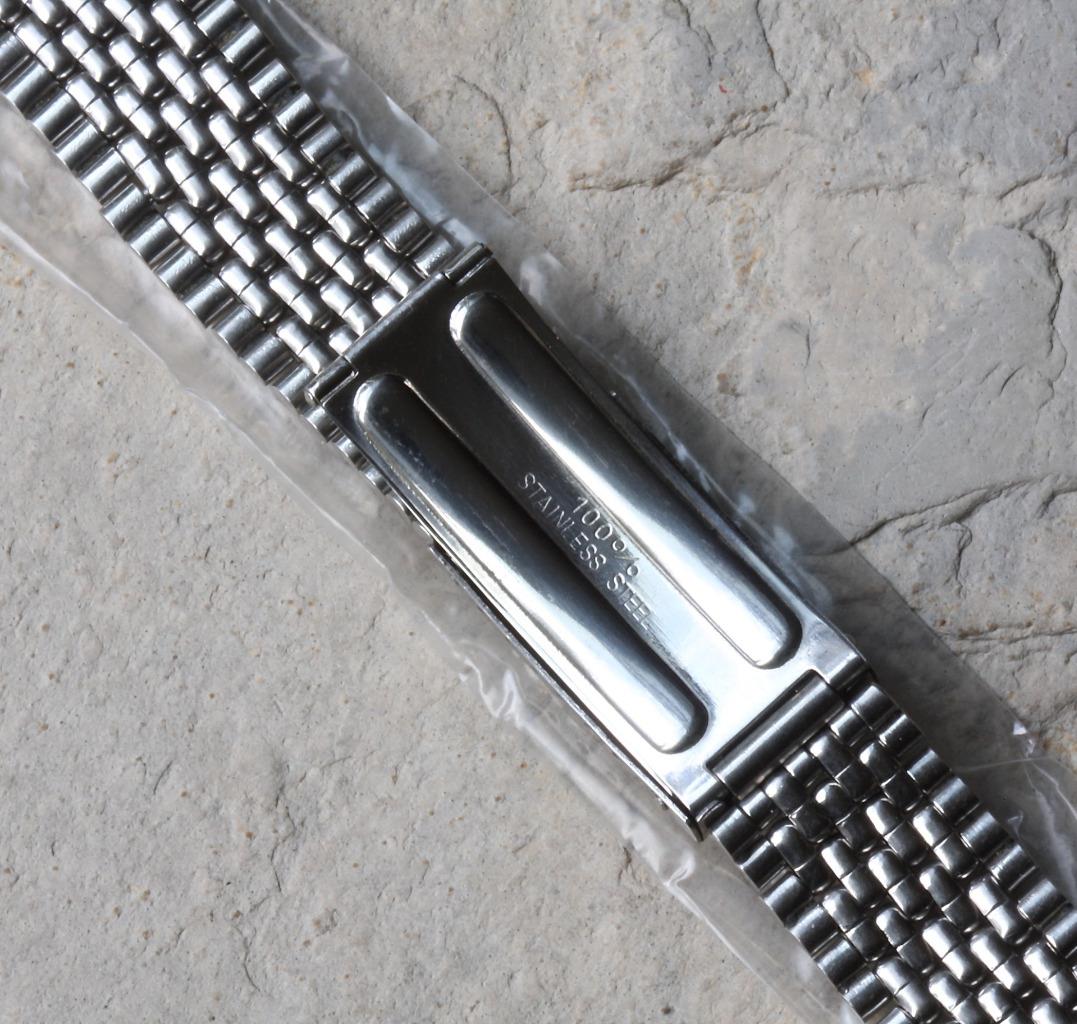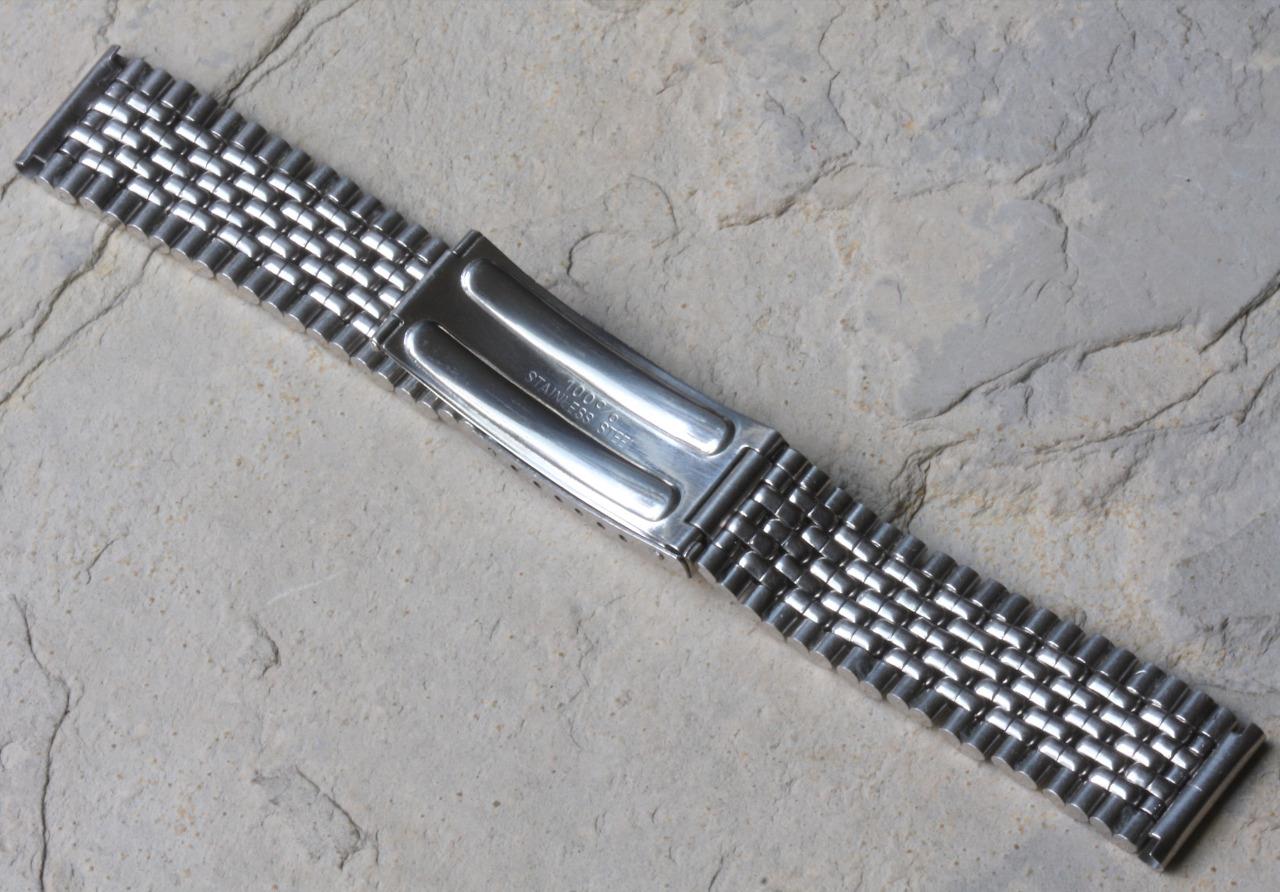 Price is $225.
SHORT VERSION: Length is 5 1/4 inches (13.5cm) fully extended and sizes down to 4 1/2 inches (11.5cm) with the adjustments in the clasp. Price is $195.
LONG VERSION: Length is 6 3/4 inches (17.3cm) fully extended and sizes down in increments with the adjustments in the clasp to 6 inches (15.3cm). Price is $275.
U.S. shipping/tracking is $6.99. International buyers please add $35 for Registered First Class delivery (delivery in 12-15 days) or $65 for EMS Express (arrives in 5-7 days).
Email questions or Paypal to billmahoney@aol.com
Regards - Bill Mahoney (Squinky)
Squinky.com