FS: Minty Omega Memomatic unpolished grey dial ref. 166.072
Trimming the herd, and on sale is this minty dial Omega Memomatic alarm watch from the 70s.
All works perfect, keeps superb time (with high aptitude) and alarm works great. Only minor issue is the quickset date which tends to be cranky at times. Corrector advance date but sometimes hard to advance for some reasons, but if you push a few more times, it works. If you don't mind, you can advance date using the 9-12 method. Other than that, watch is great with unpolished case and in an immaculate state.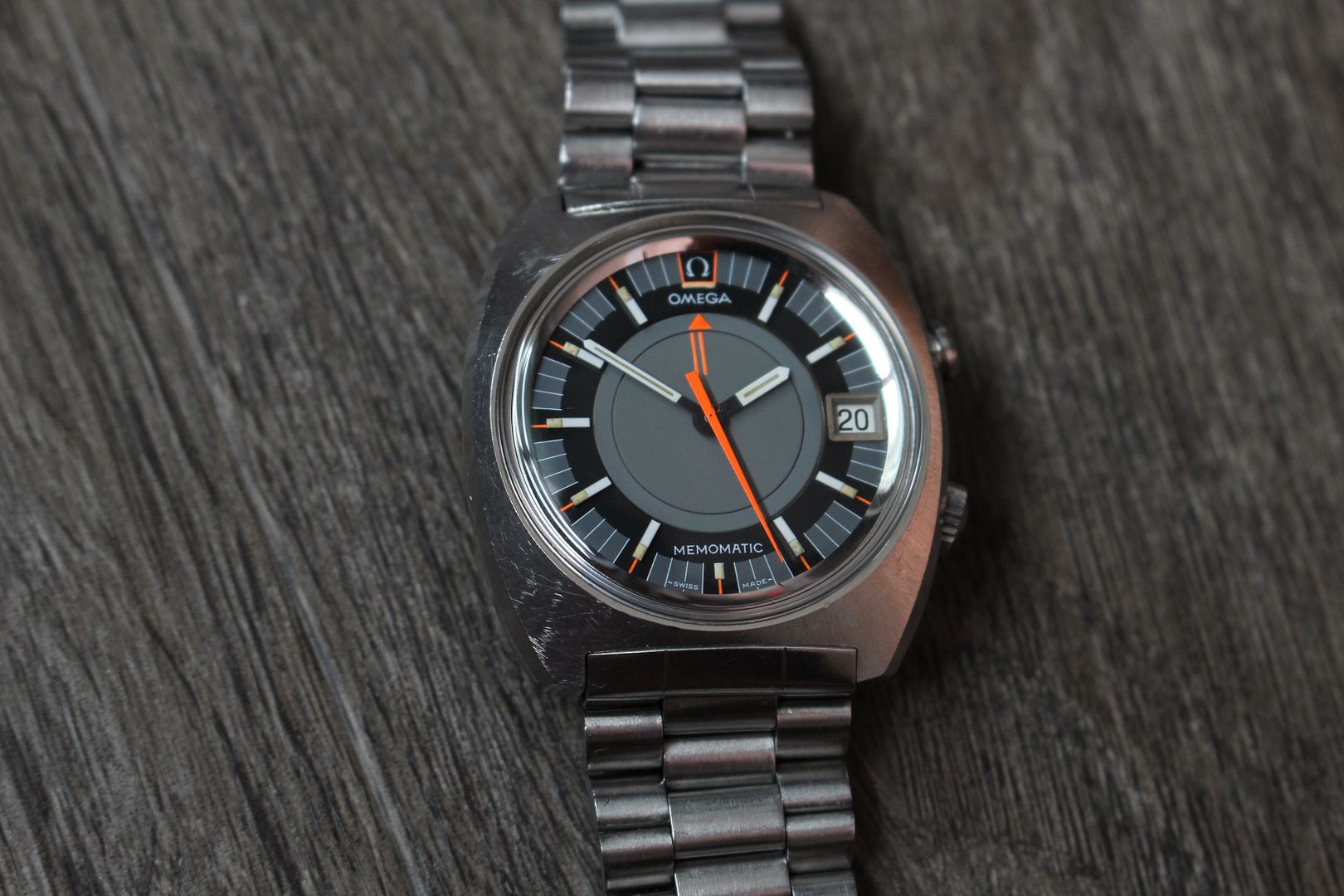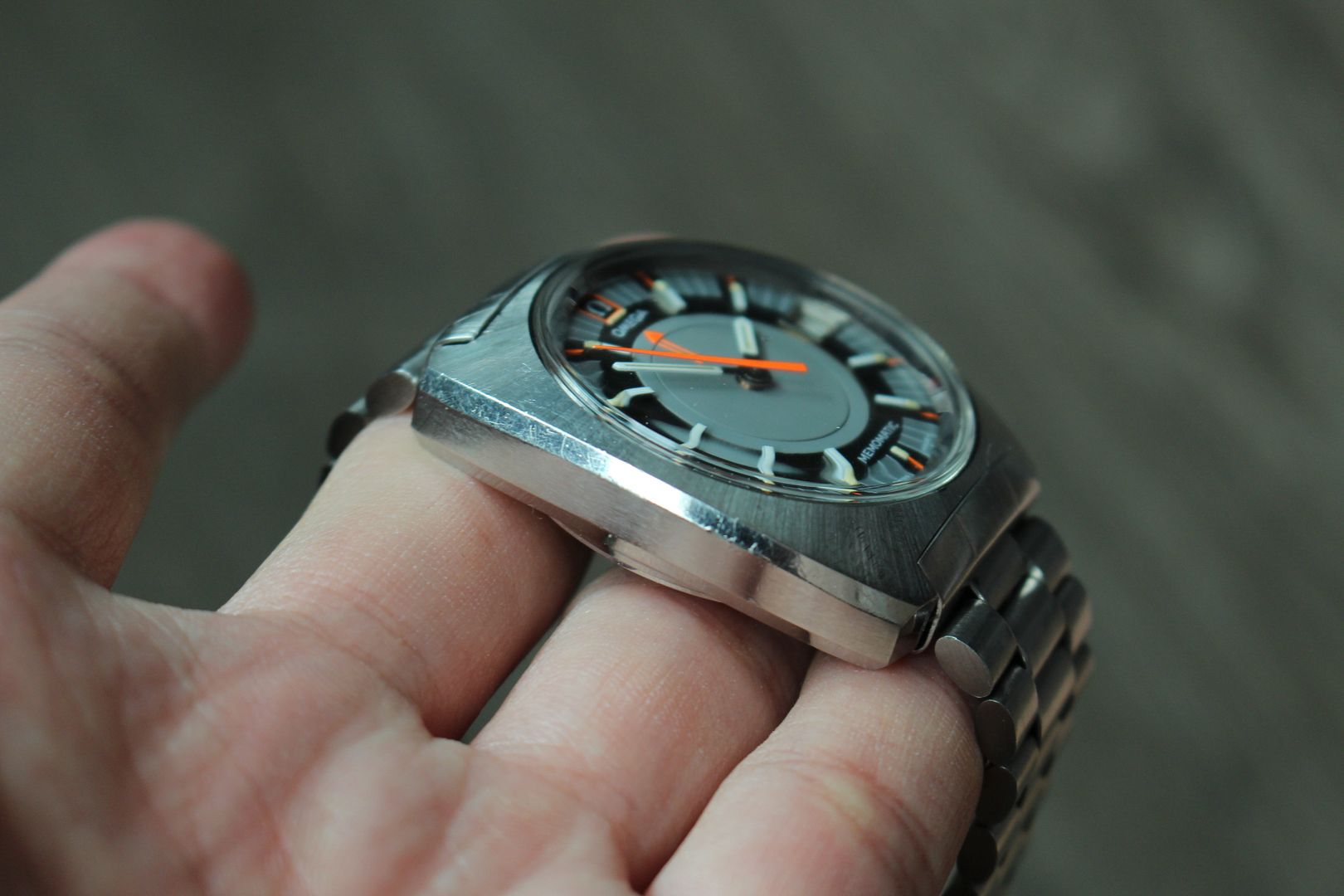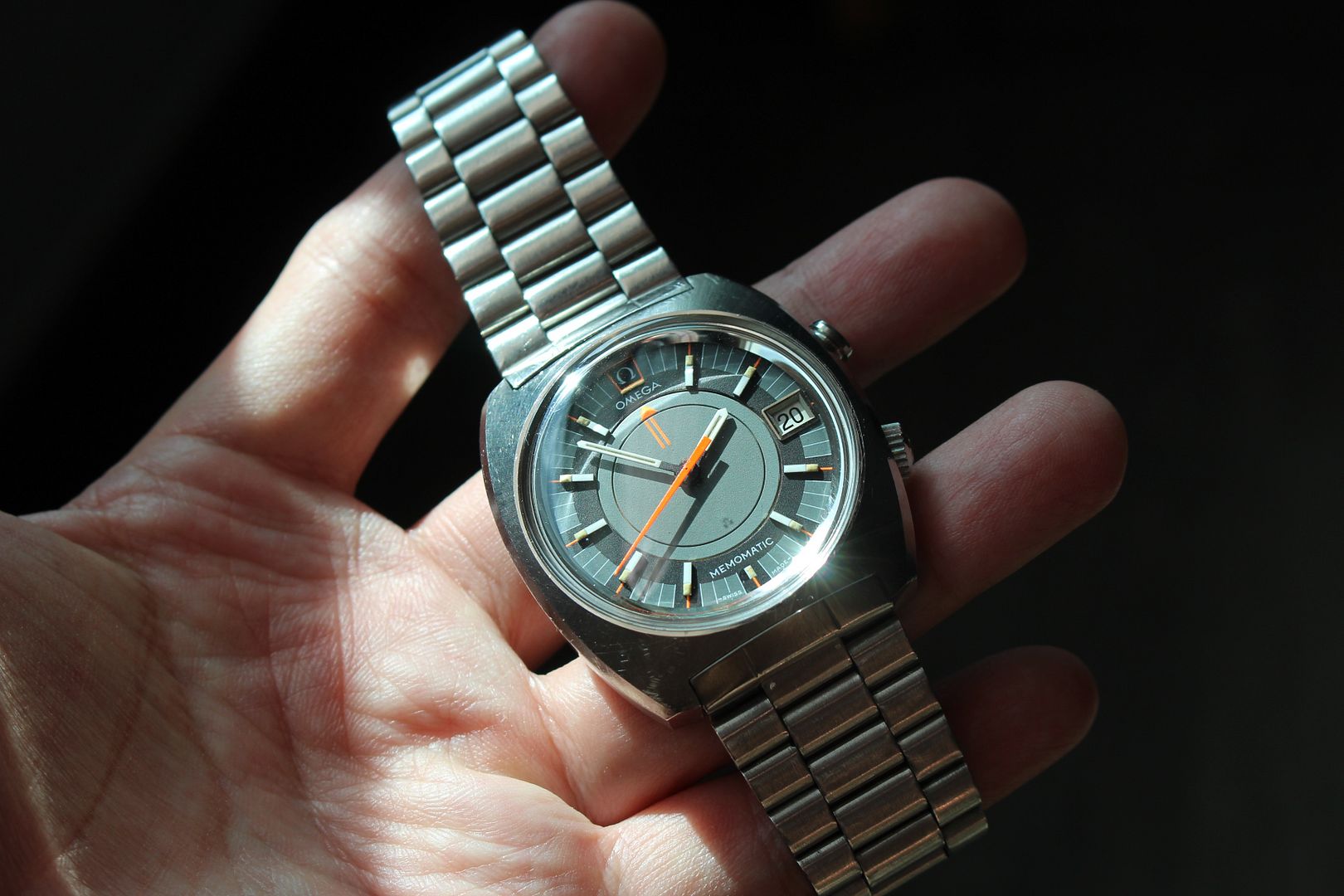 Asking for USD2000 only, preferred wired but paypal ok IF you pay the 4% fees and also pay in SGD equilavent of USD.
Paypal as friends/ gift works too.
Please reach me at reficul_x AT yahoo DOT com