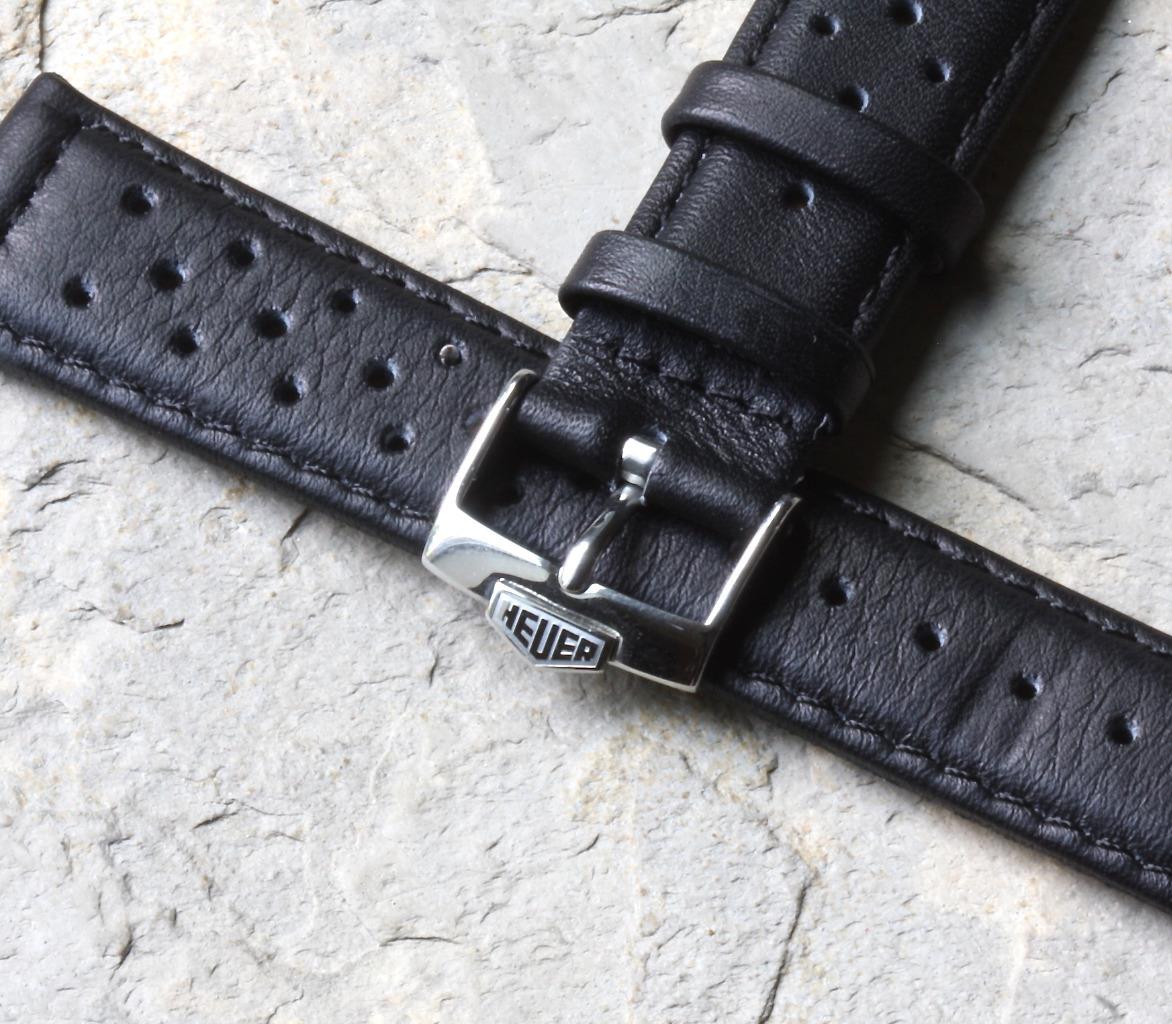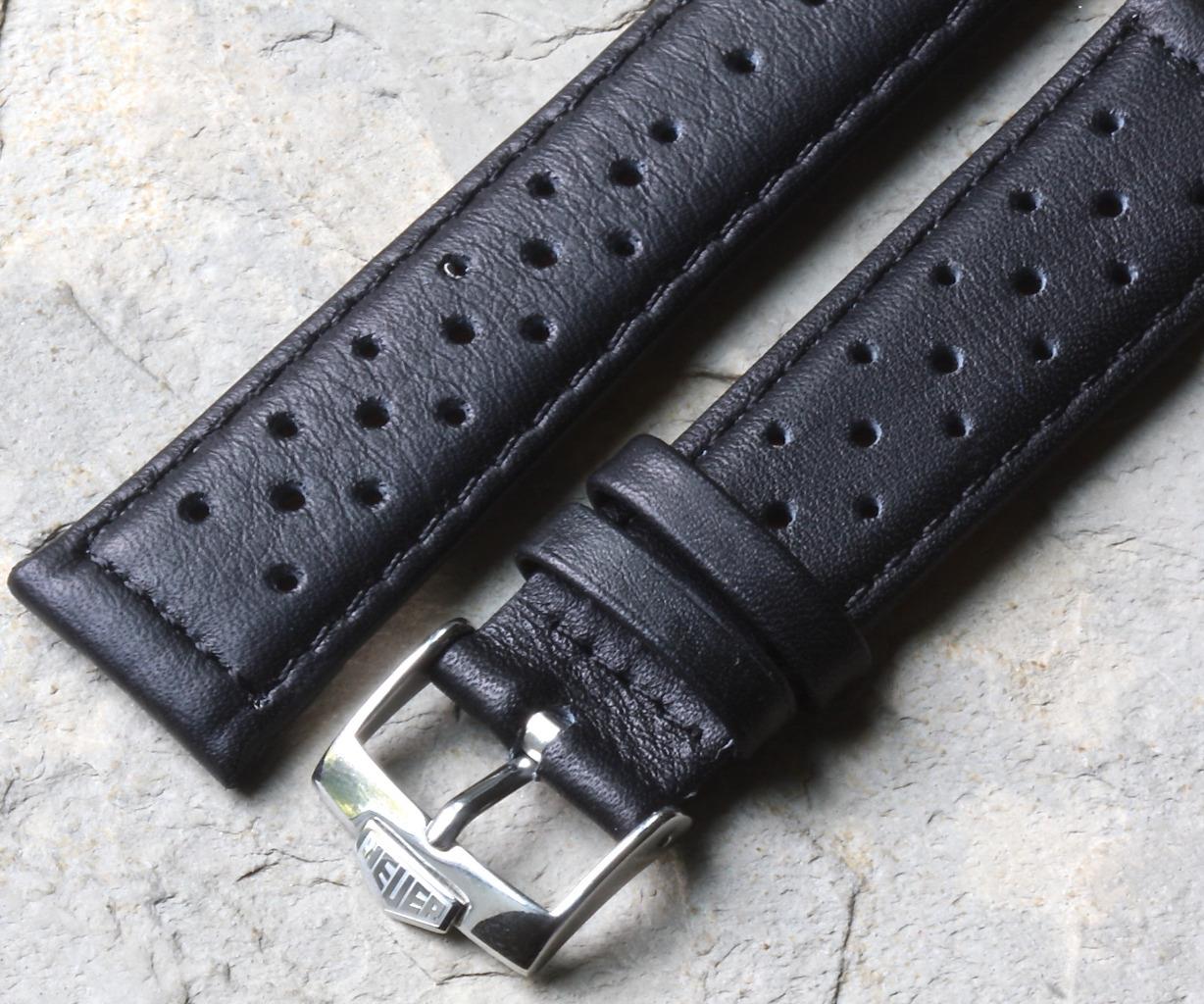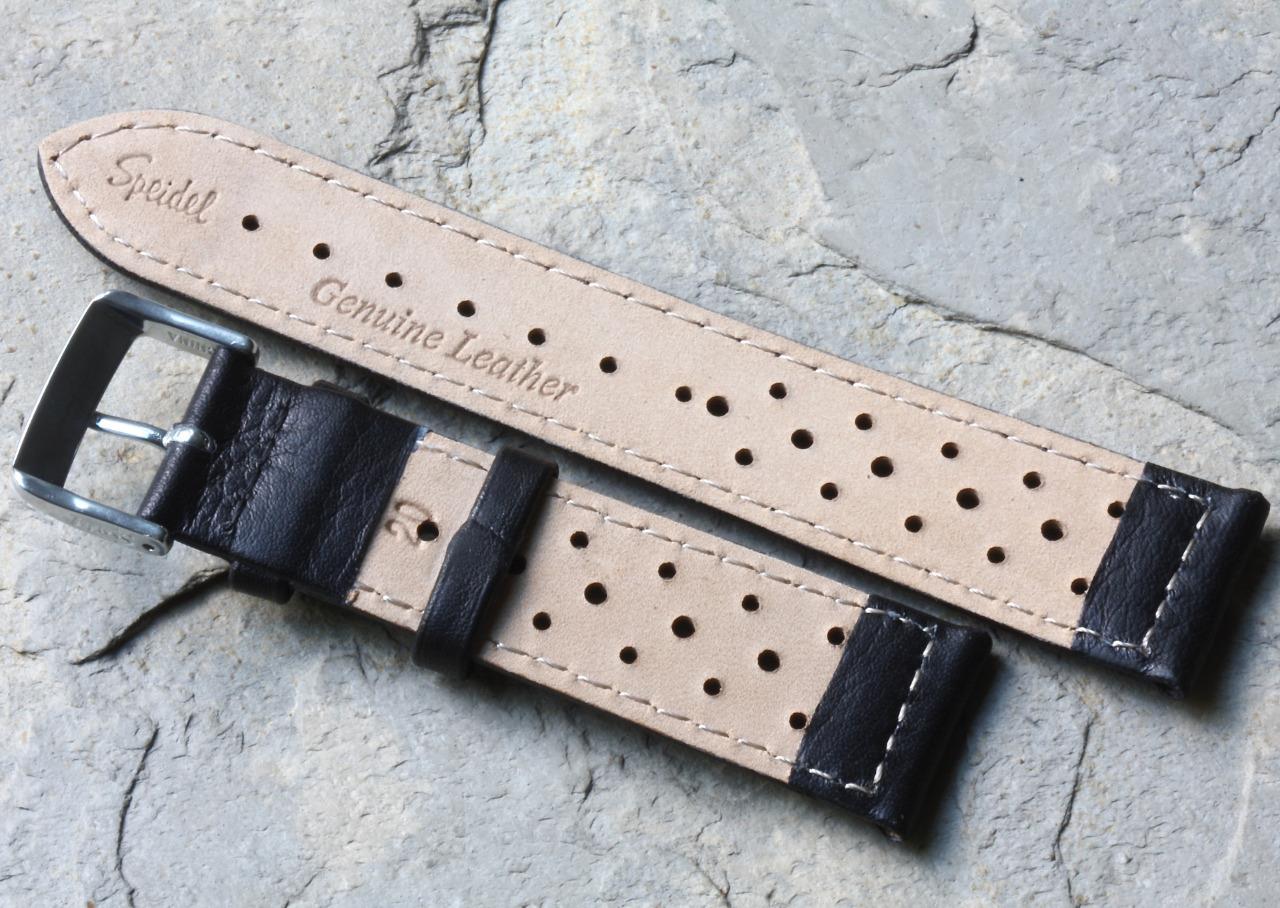 These are a great economical everyday wear option for a band on your Heuer Carrera, Autavia, Monza, Montreal or Pasadena. These are newly made straps fit with a Heuer reissue buckle. Perfect combination for the early vintage Heuer Carrera 18mm lugs models or any 20mm lugs Heuer chronograph. At a great combination price for a band with a Heuer buckle. Finely textured matte black calfskin that is a Driving Glove Leather. Fully stitched for durability. Lined with soft calfskin. Very comfortable fit.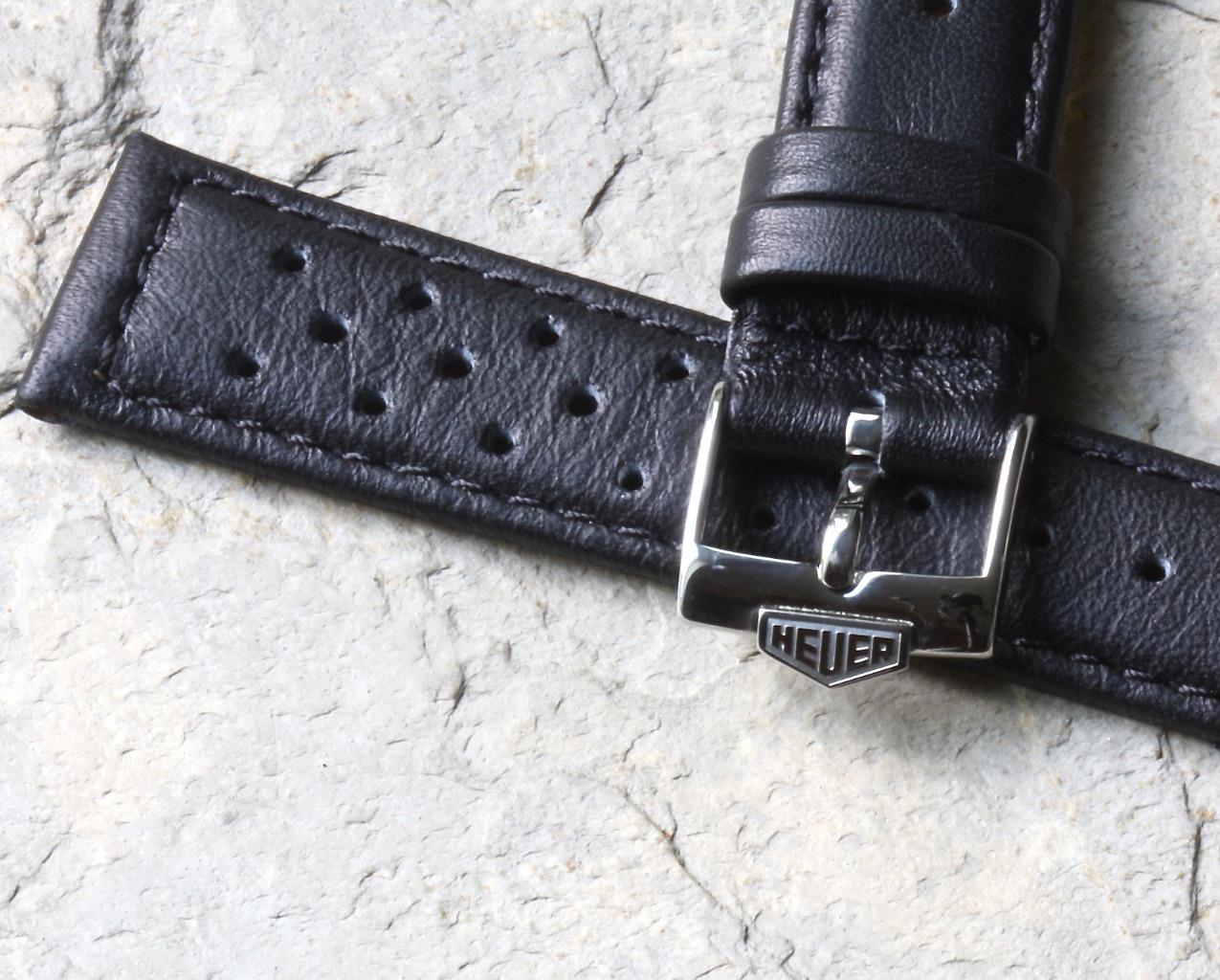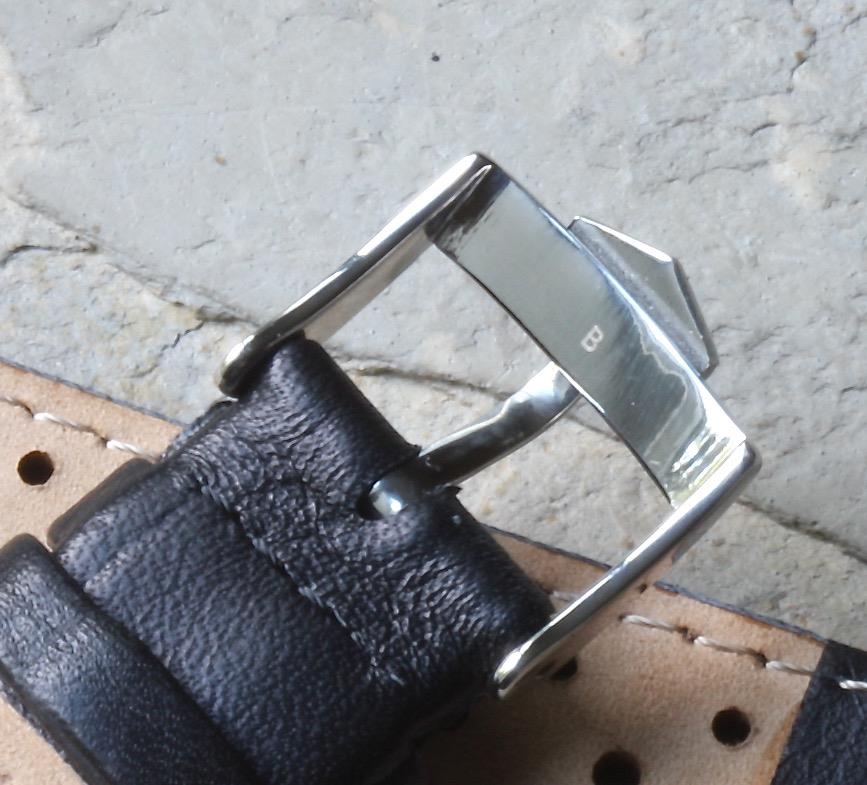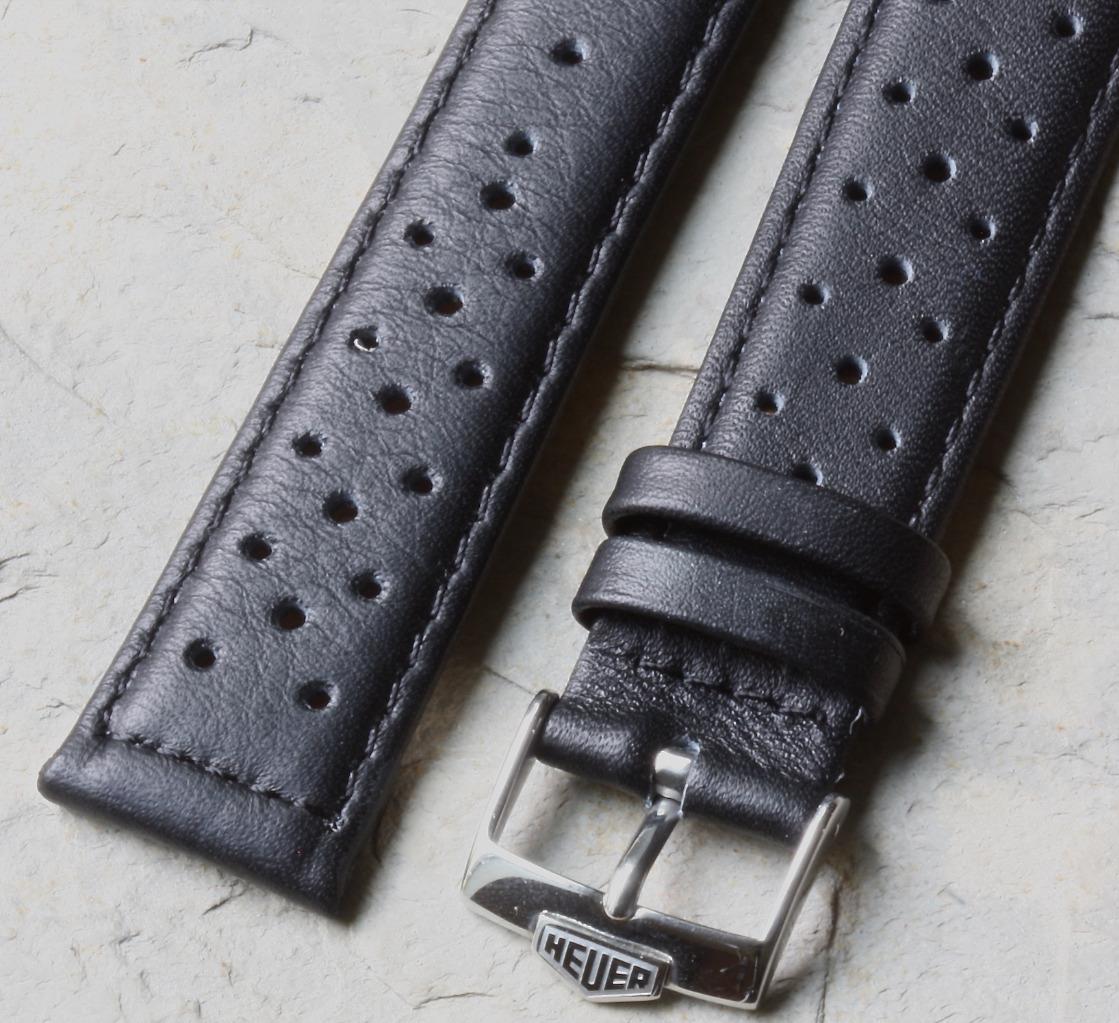 Standard length strap measures 7 3/8 inches (18.7cm) placed end to end, not counting the buckle. Metric measurement of the two pieces is 115/73mm. Fully perforated black leather band that is lightly padded. Thickness of the band ranges from 4.1mm where it meets the watch to 3.3mm at the tail end. The strap micro-adjusts with center sizing holes all the way down the length of the strap for even the smallest wrists. This strap also has double strap keepers; one slides and one is fixed. The 18mm band comes with a 16mm opening Heuer buckle and the 20mm band comes with an 18mm opening Heuer buckle.
Prices
$225 with Heuer buckle
$45 with plain buckle
Sizes
18mm (one left)
20mm
You can also buy the same band/buckle combination in brown 20mm. Email billmahoney@aol.com for more details or to place an order
Shipping is $5.99 for U.S. shipping. International buyers email for a shipping quote to your country.
Thanks - Bill Mahoney
Squinky.com