Trimming the herd, and on sale is this Omega Rare Art Deco exploding arabic dial 1920s large case (32mm with by 41mm height) in barrel shape.
Just serviced in 2016, all works perfect, keeps superb time. Dial has been tested positive for radium and is in a superb condition. Case is solid Sterling silver and has some tarnish. The tarnish can be easily remove with a simple wipe with a jeweler's cloth, but I chose to keep the patina, which is really beautiful. Custom made strap will come with the watch too. I doubt you will see another for sale. These are really rare especially with these art deco exploding (exaggerated) Arabic numbers.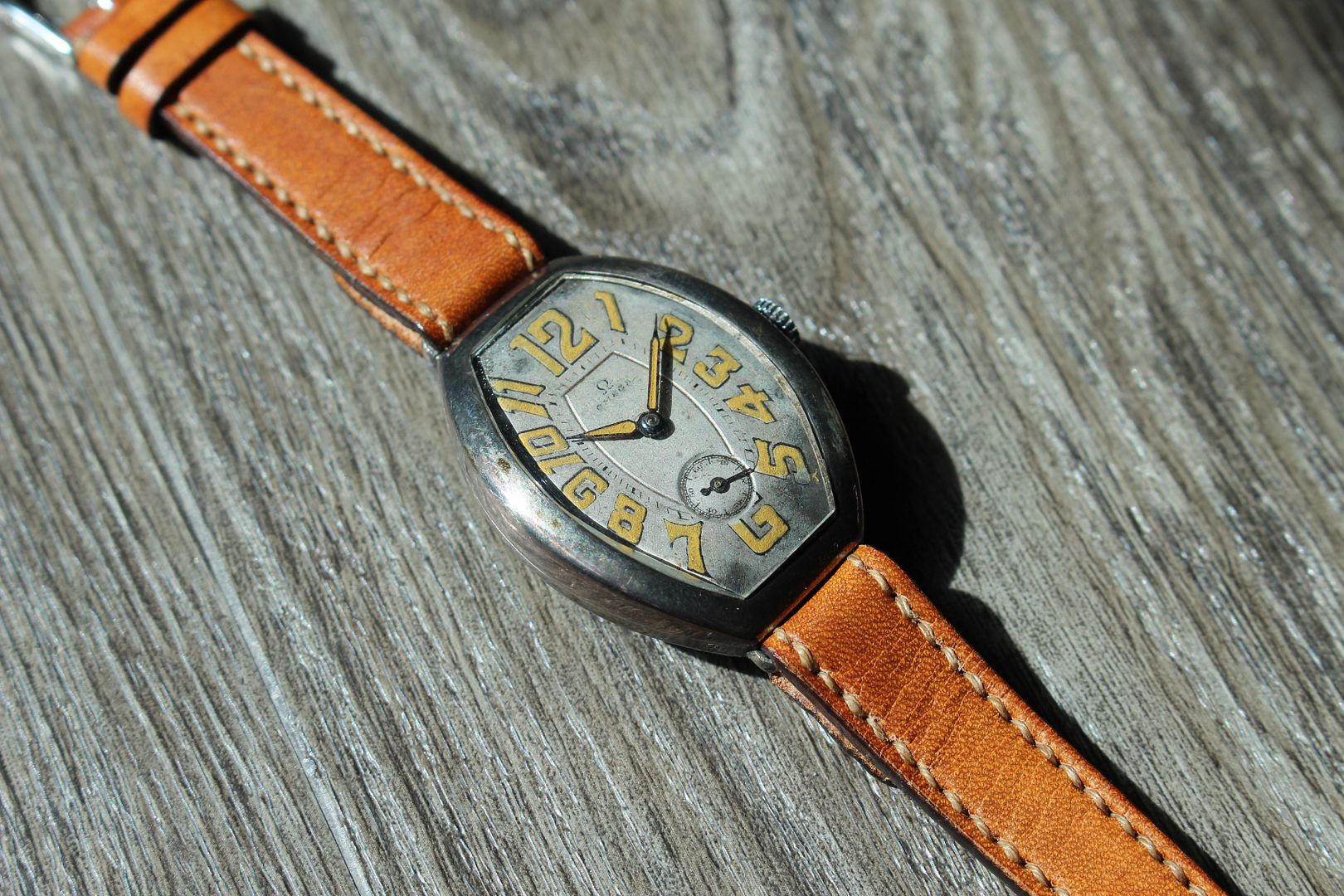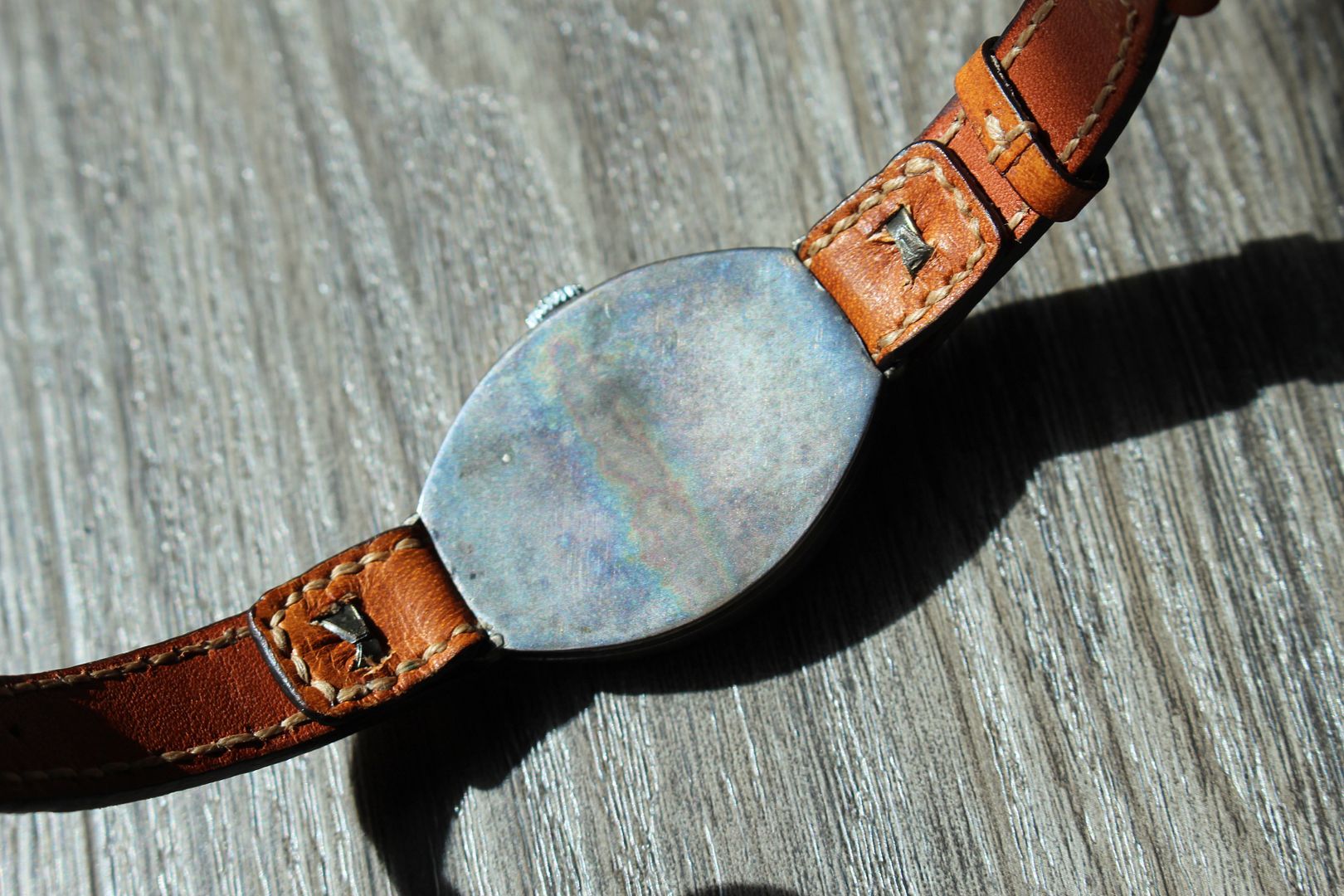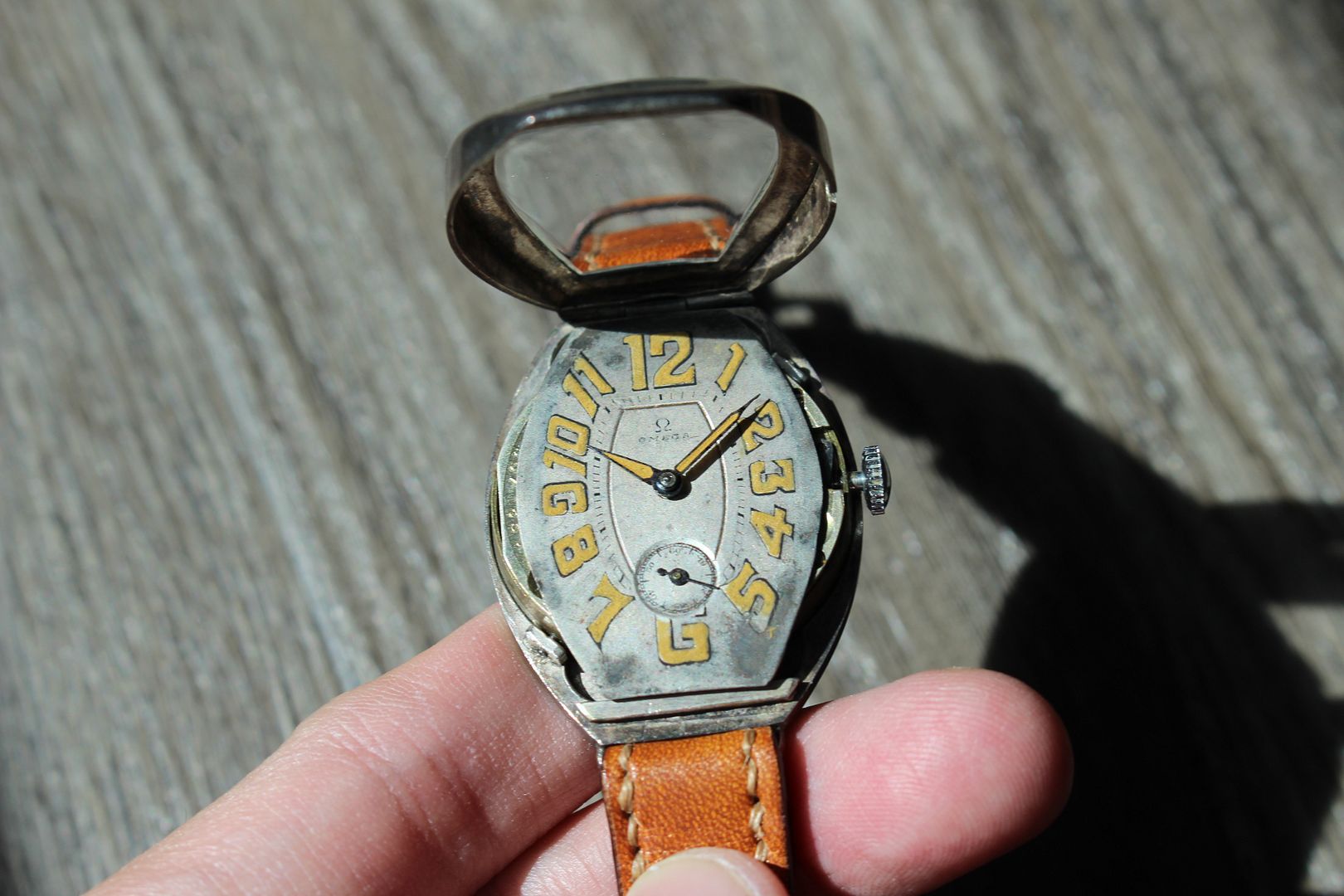 Asking for USD3,200 only, preferred wired but paypal ok IF you pay the 4% fees and also pay in SGD equilavent of USD.
Paypal as friends/ gift works too.
Please reach me at reficul_x AT yahoo DOT com