We have some spare end set pairs as shown on this bracelet. The center connection link is 10mm wide, so these will attach to many different kinds of bracelets including the NSA bands with the 10mm wide center links. The ends have been used by customers on a variety of different watches, including the common 1960s flat-lug divers and chrono case model shown; Seiko Pogue and similar Seiko models; a Seiko 62MAS; and Seiko 6105 divers. Expect to have to do some modification to the edge that meets the watch, either by reducing its reach or modifying the arc of the end. If you want the ends fit for a particular watch and we have one in our stock, we'll do the modification work for you for an extra fee.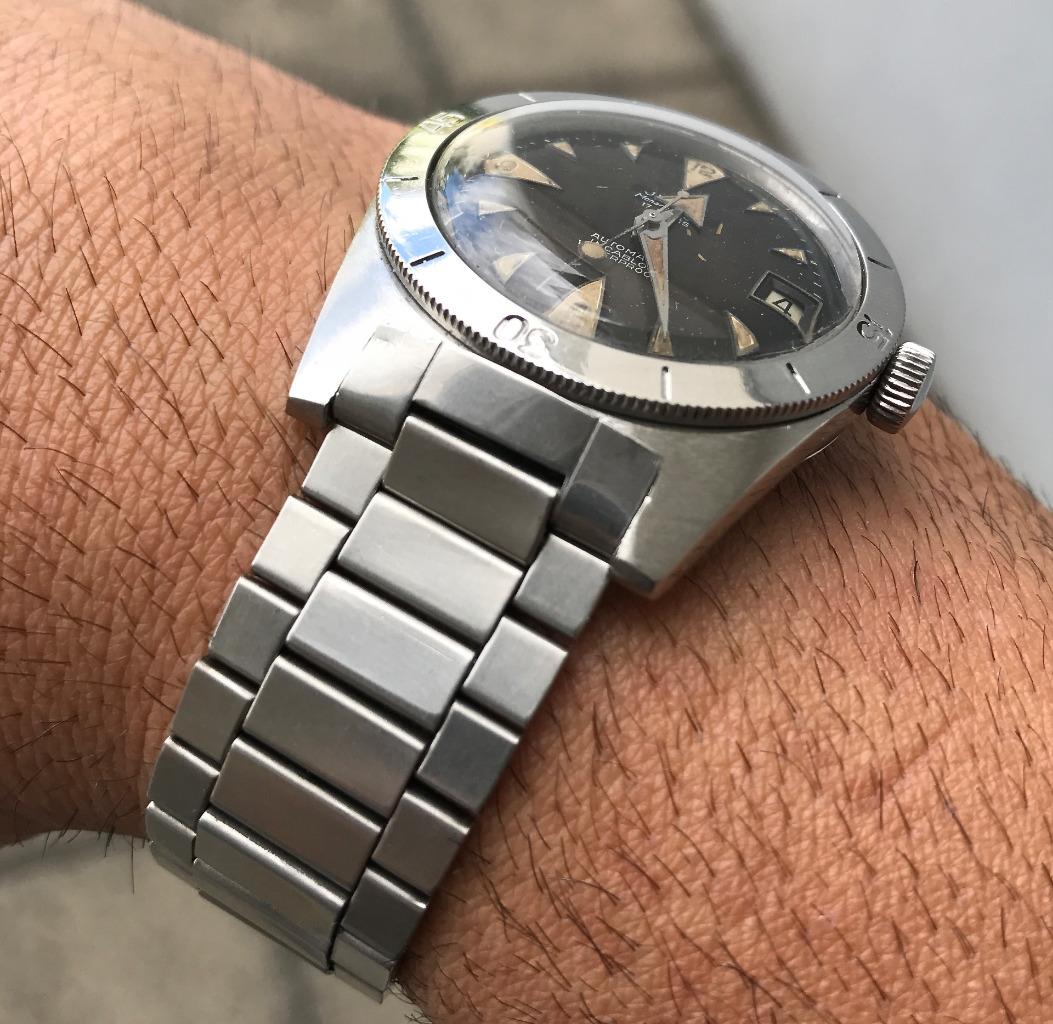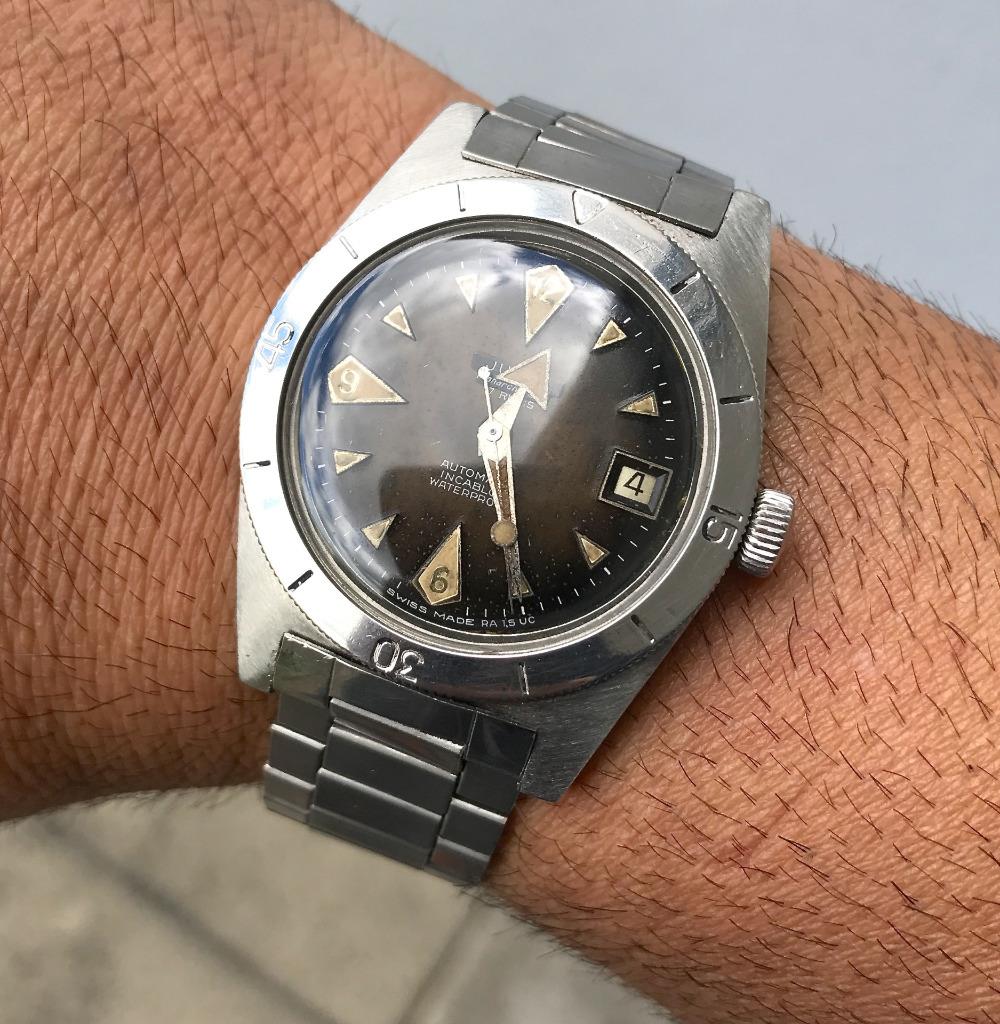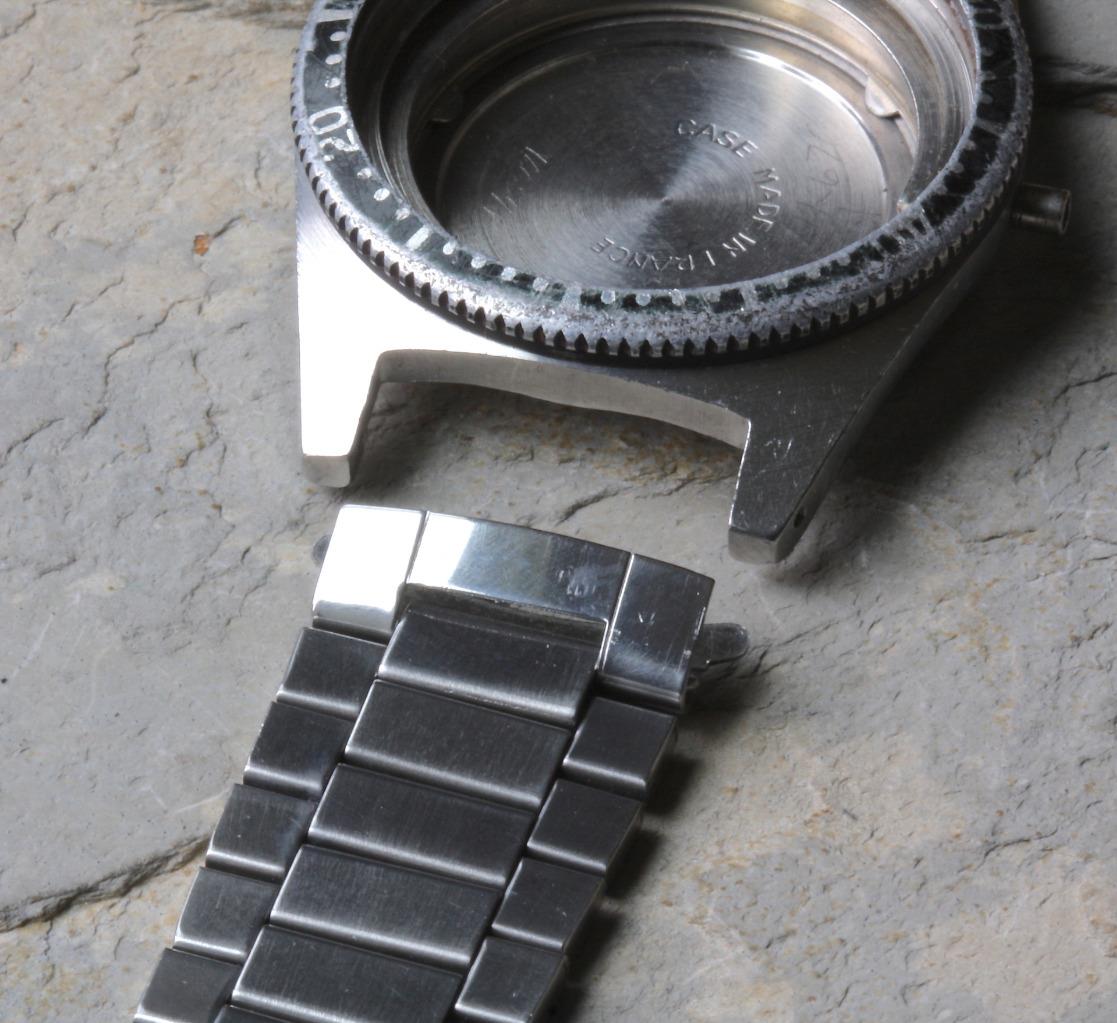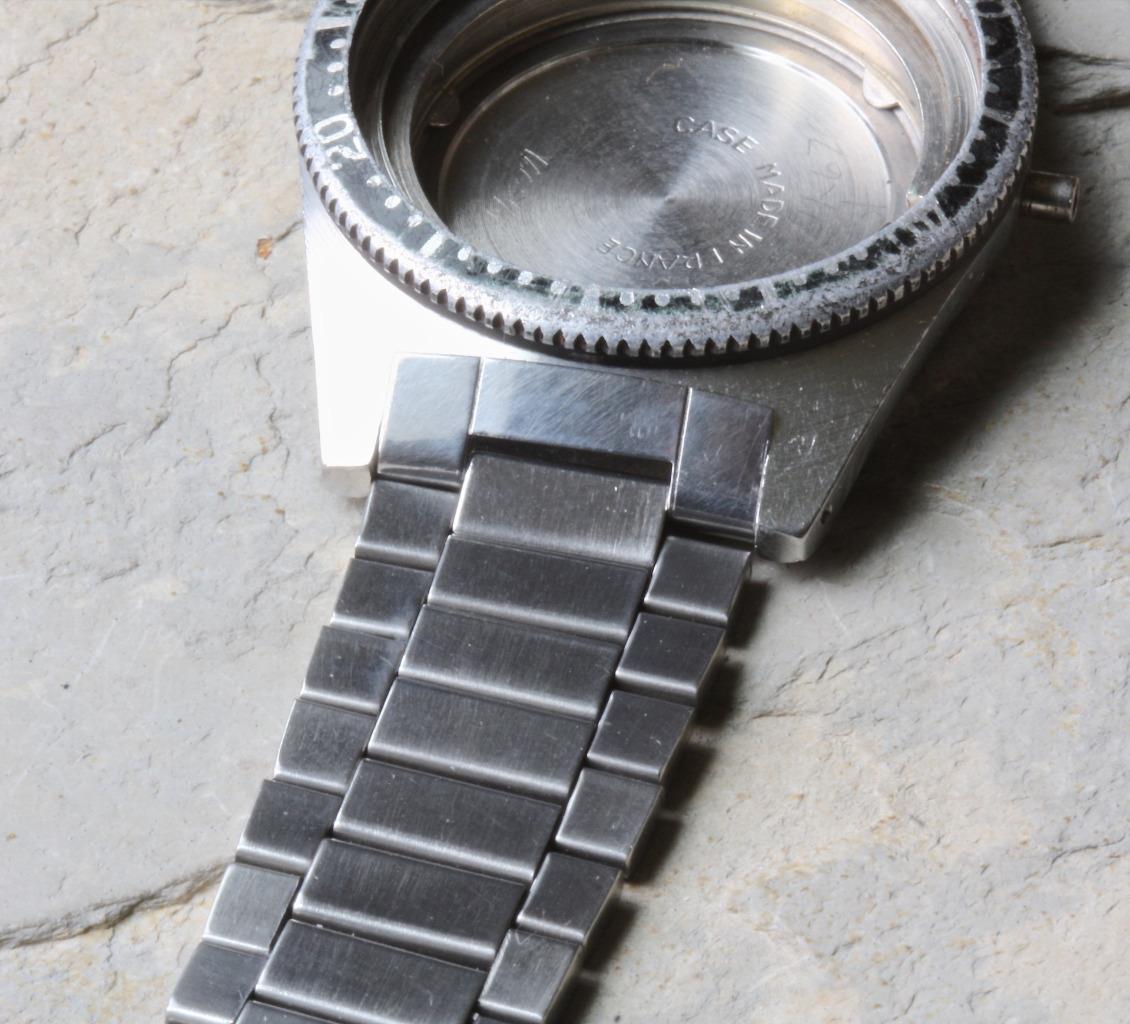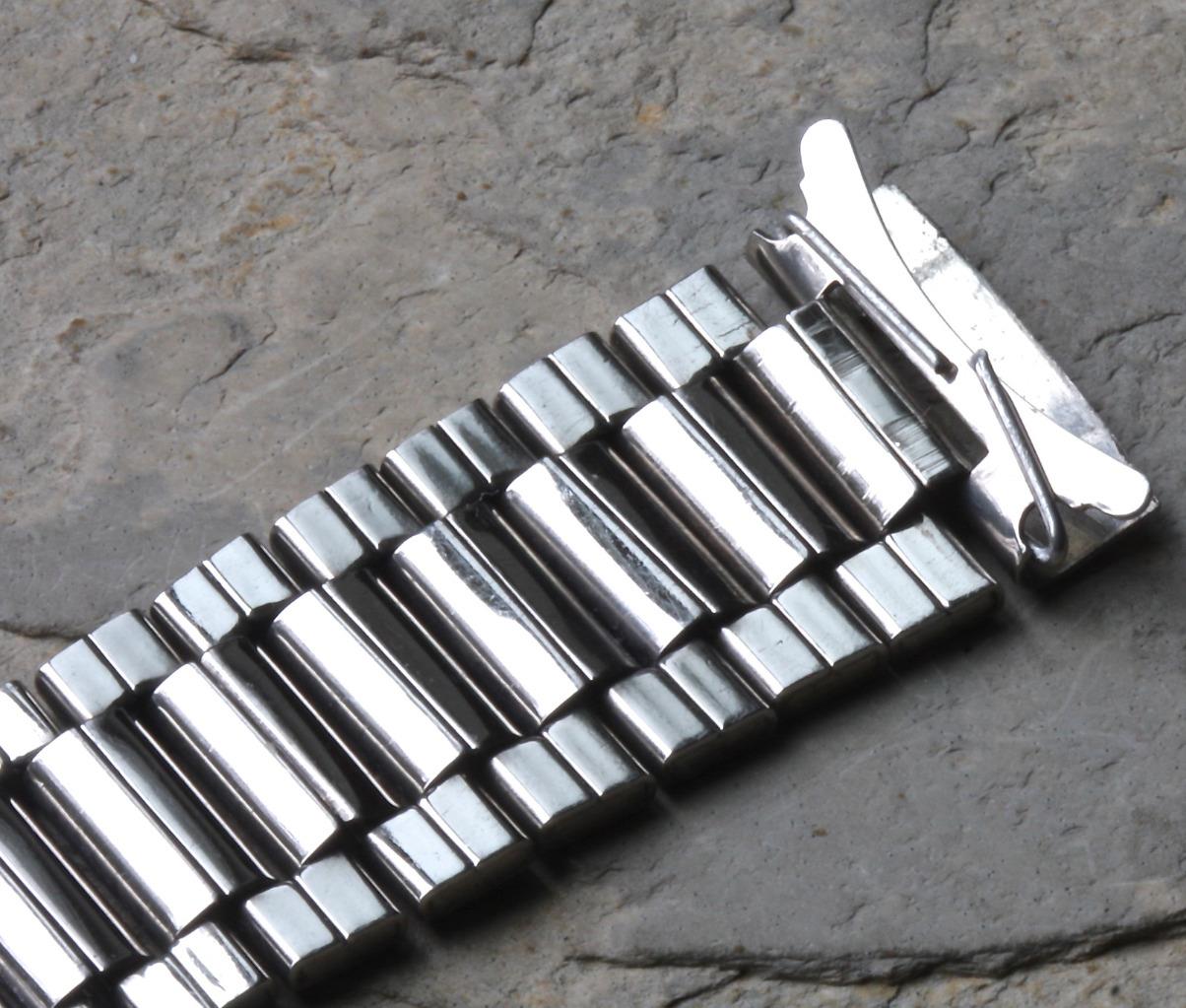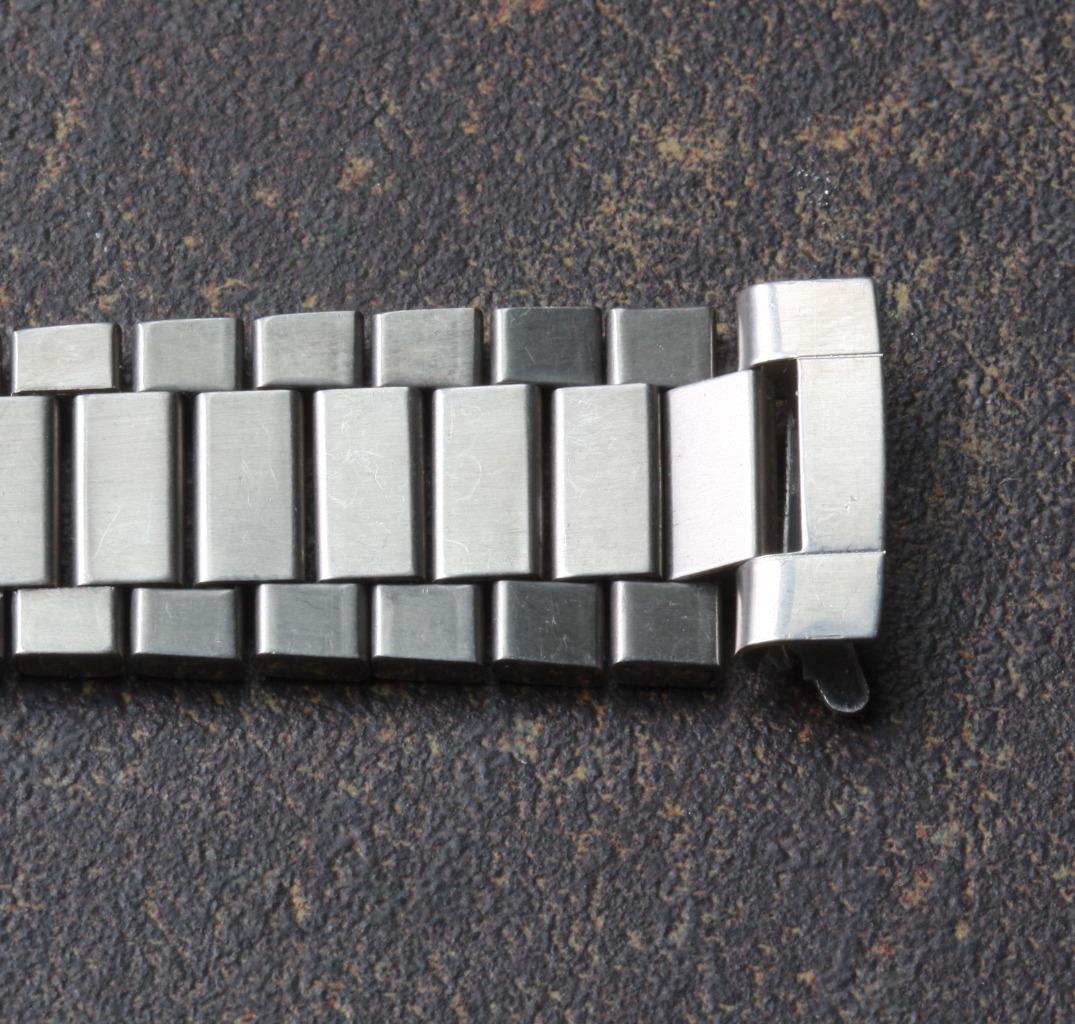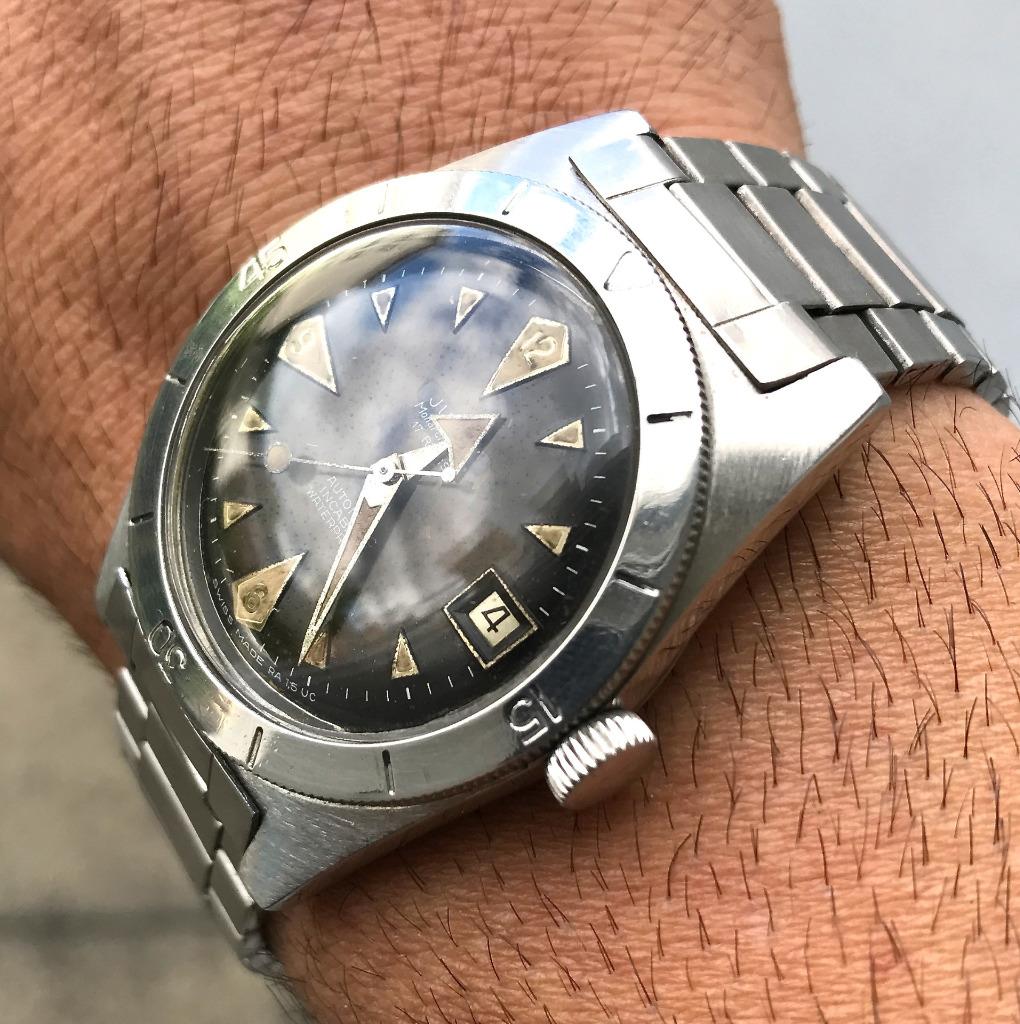 Price is $69.99 per pair (end pieces only)
18mm or 19mm available
U.S. buyers pay $5.99 shipping & tracking. International buyers pay $14.99 for First Class Registered shipping.
PAYPAL or QUESTIONS to billmahoney@aol.com
* There are no returns on these parts, so ask all questions before you buy. If you want to use these with an NSA band, special final link connection pieces that allow a spring bar to slide through the end are needed and we sell those as well.
We have many references here - regards - Bill Mahoney (Squinky)
Squinky.com