Hi All,
Up for sale I have 3 vintage Rolex bands for various GMT and Submariner models.
First is a very early 20mm Riveted band with 20mm end links. I believe this is meant for early Submariner and or GMT models.
It has the very early Rolex logo. The band is date coded 1 60 dating it to 1960. The end links are marked 58.
It is in good condition for its age with little wear. In the photographs the band is laid so that all stretch is show, it is not pushed together.
There is little to no stretch between the links. It has not been refinished and is in its complete original condition.
For this extremely rare band I am asking $4500.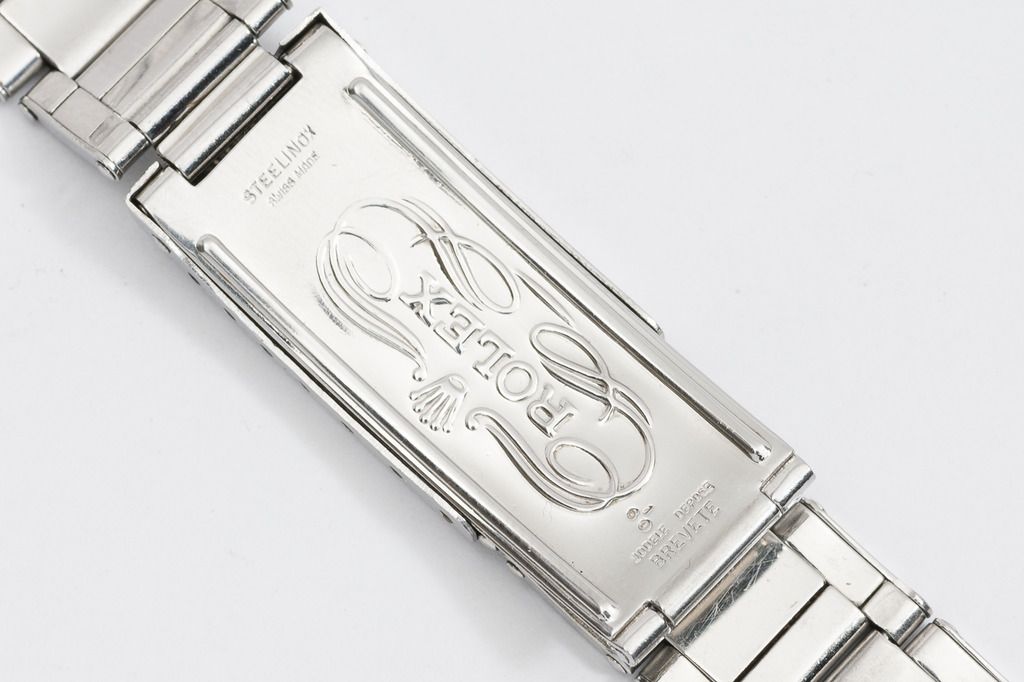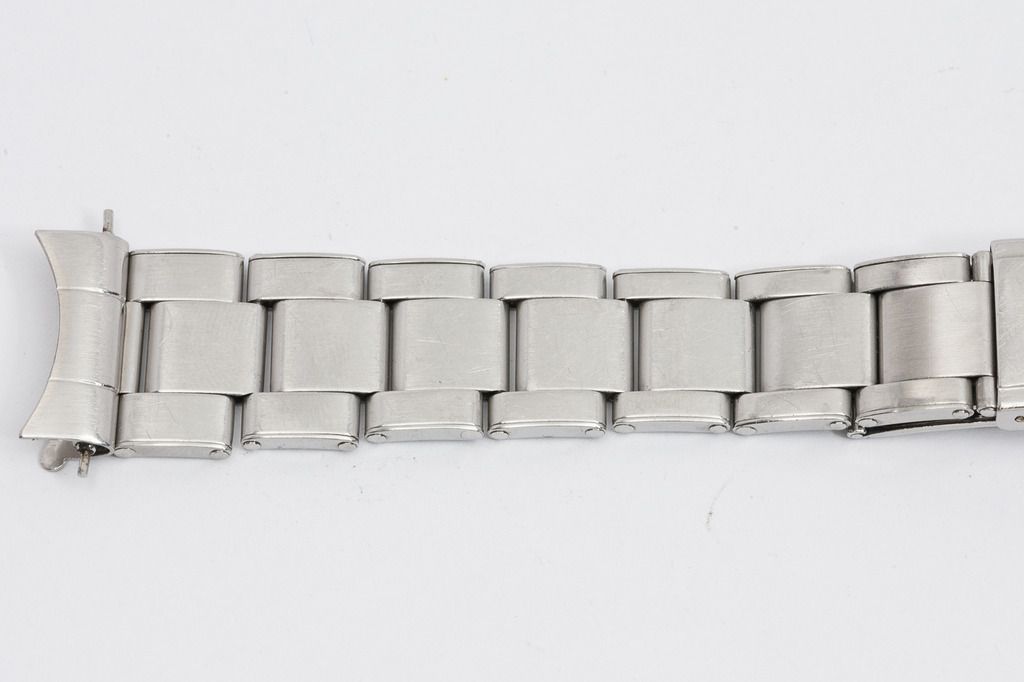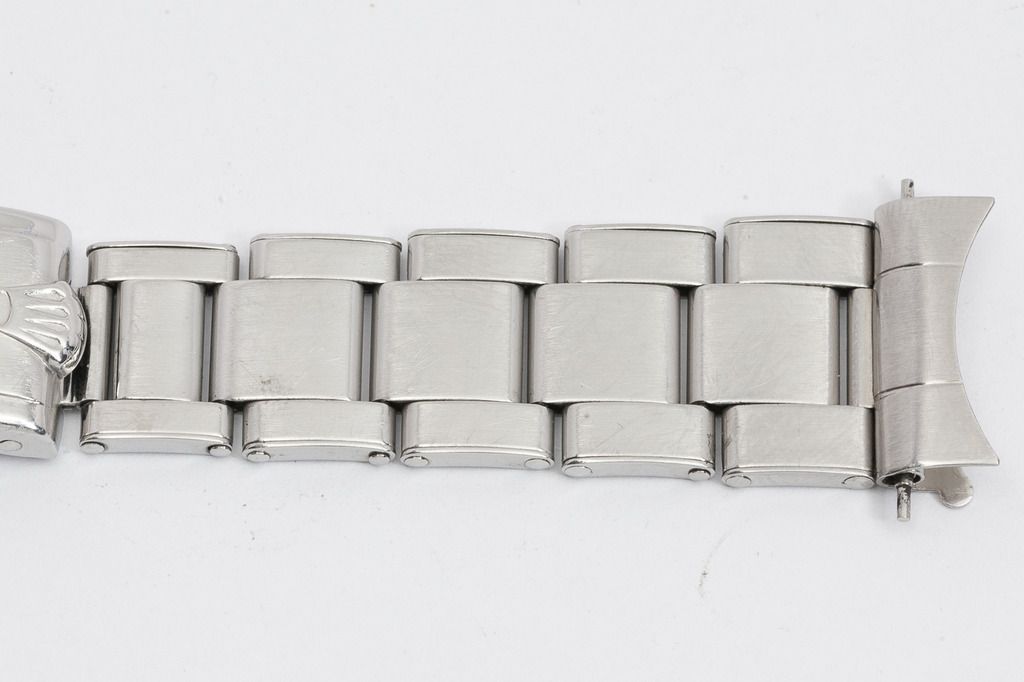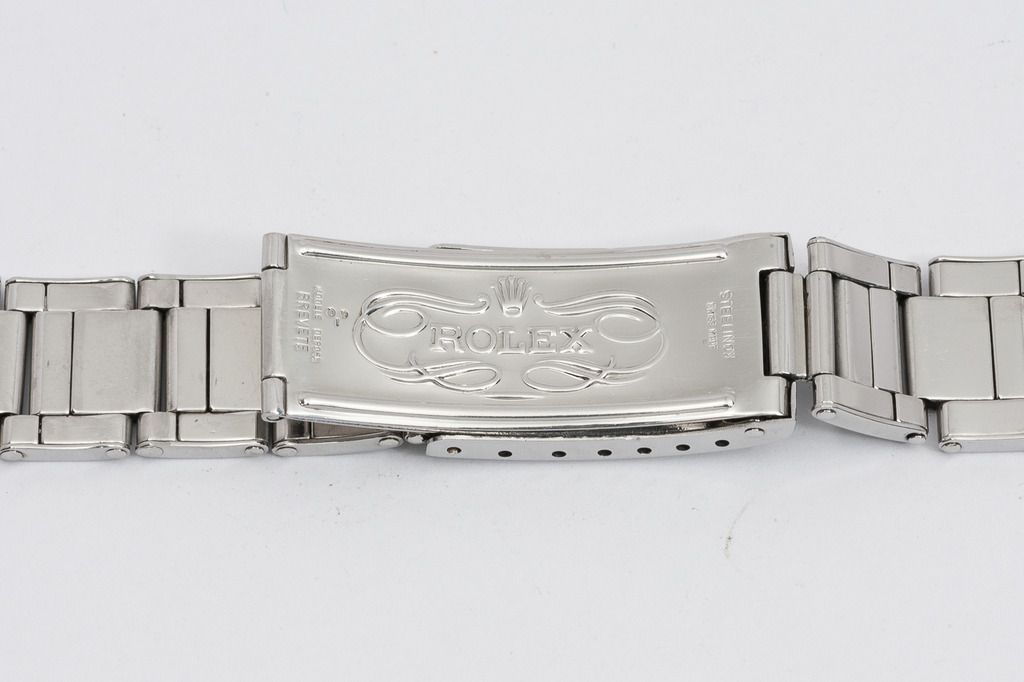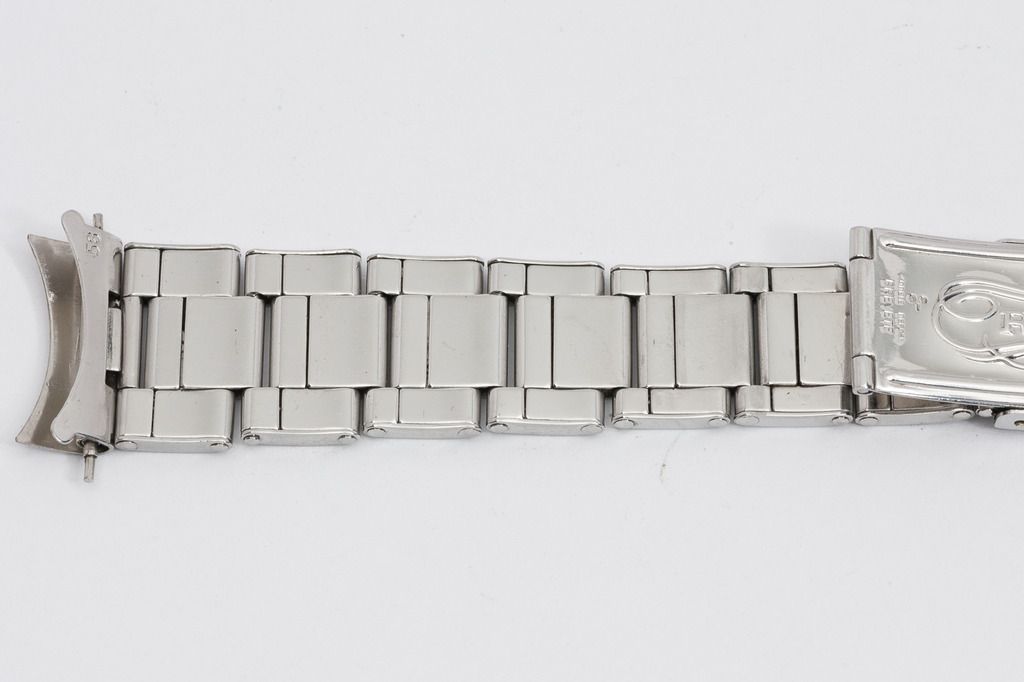 Next is another 20mm riveted band for a Submariner or GMT model. The band is date coded 4 - 65.
The end links bend slightly down due to the tightness of the pieces that holds the spring bar into the end link.
End links are are marked 80. Band is in very good condition as the pictures show.
The price for this band is $2750.