This band is nearly identical to the Beads of Rice Heuer economy bands seen on Autavia and Carrera models. Has the 4x3 row 7 beads pattern with 4 beads at the end connection point, so it mates with HLC, HLD and HLF ends with 4 slots in them. The links flare out gently to 19.8mm at the ends, so the transition to the end pieces is perfect. Some customers have bought these already to swap out short, stretched or damaged links but retain their Heuer clasp from their original BoR band.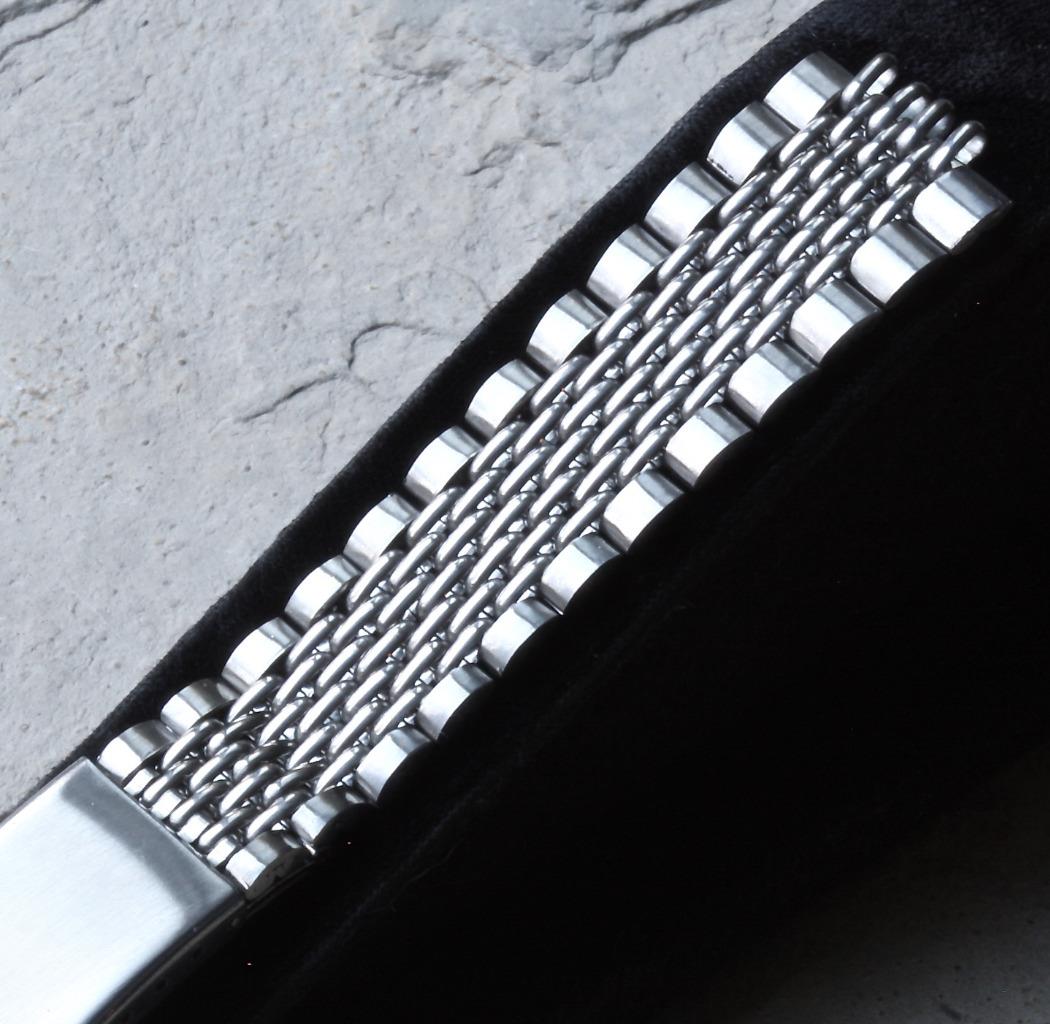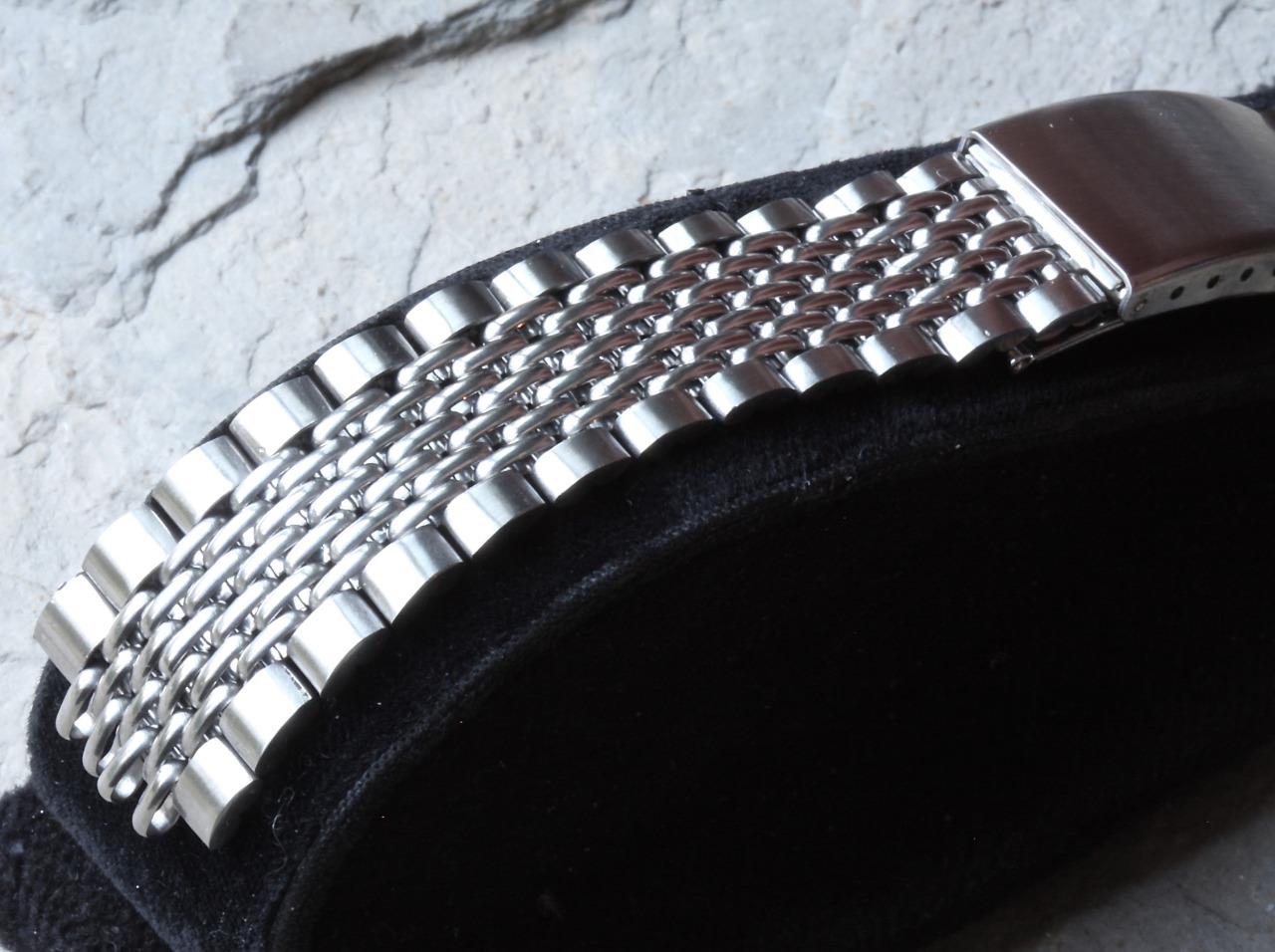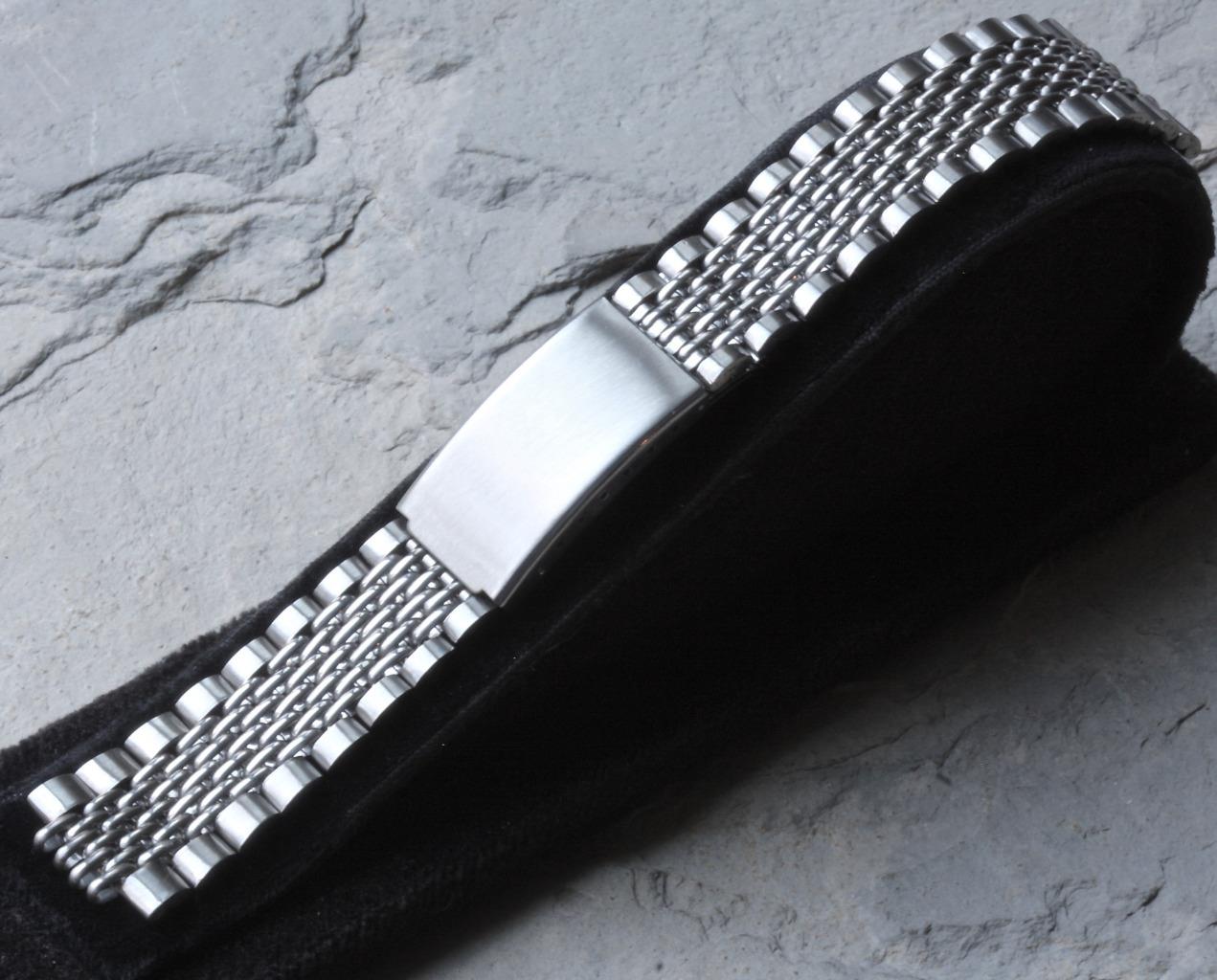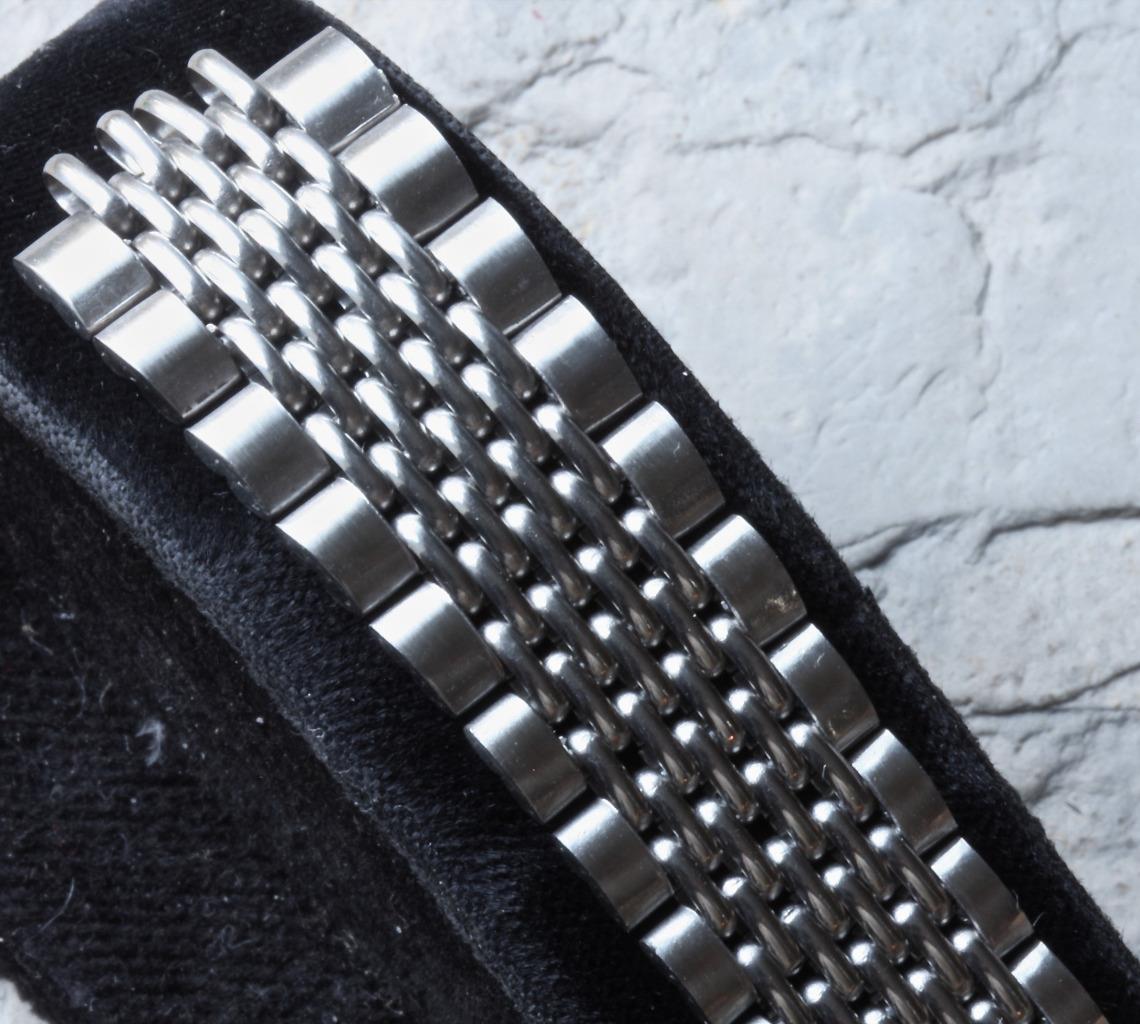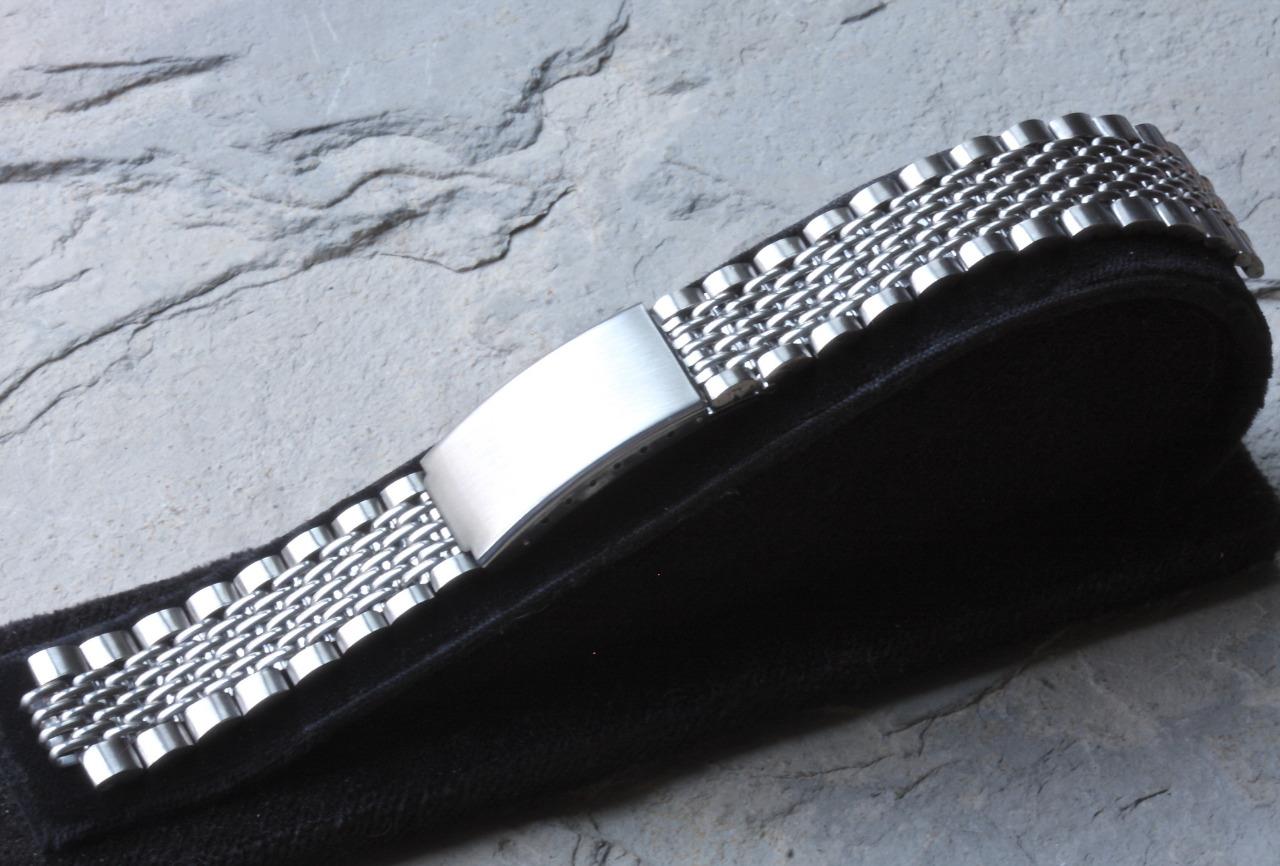 New Old Stock vintage item c. 1960s/70s signed on the back of the clasp "100% Stainless Steel Hadley Hong Kong." More narrow beads than the standard 3x2 row pattern BoRs. Good length is 6 3/8 inches (16cm) fully extended and sizes down to 5 5/8 inches (14cm) with the adjustments in the clasp. You can remove links to make it shorter. Clasp is 17.4mm wide. Links are 2.8mm thick. Band weighs 33 grams. Comes as shown without end pieces.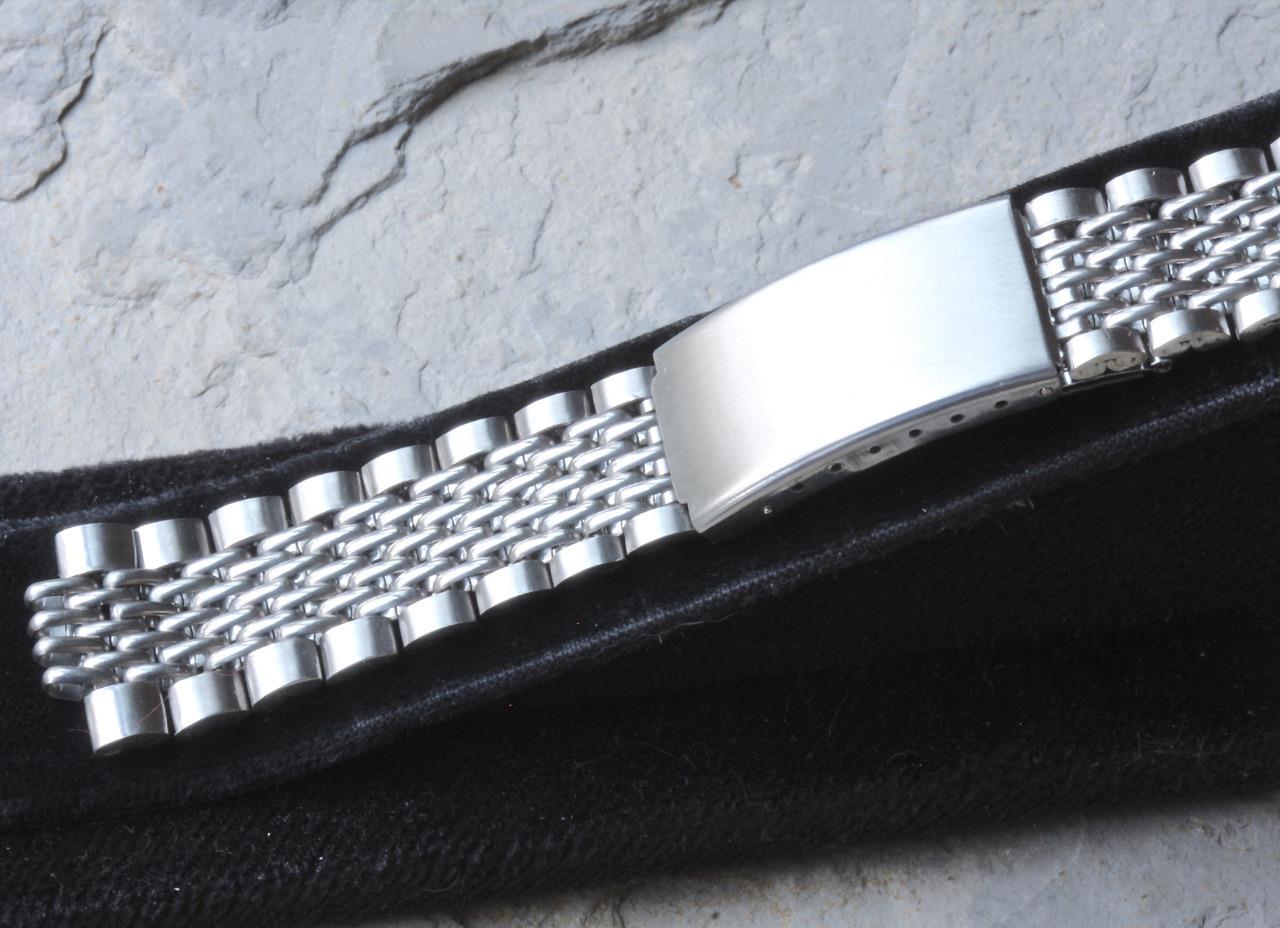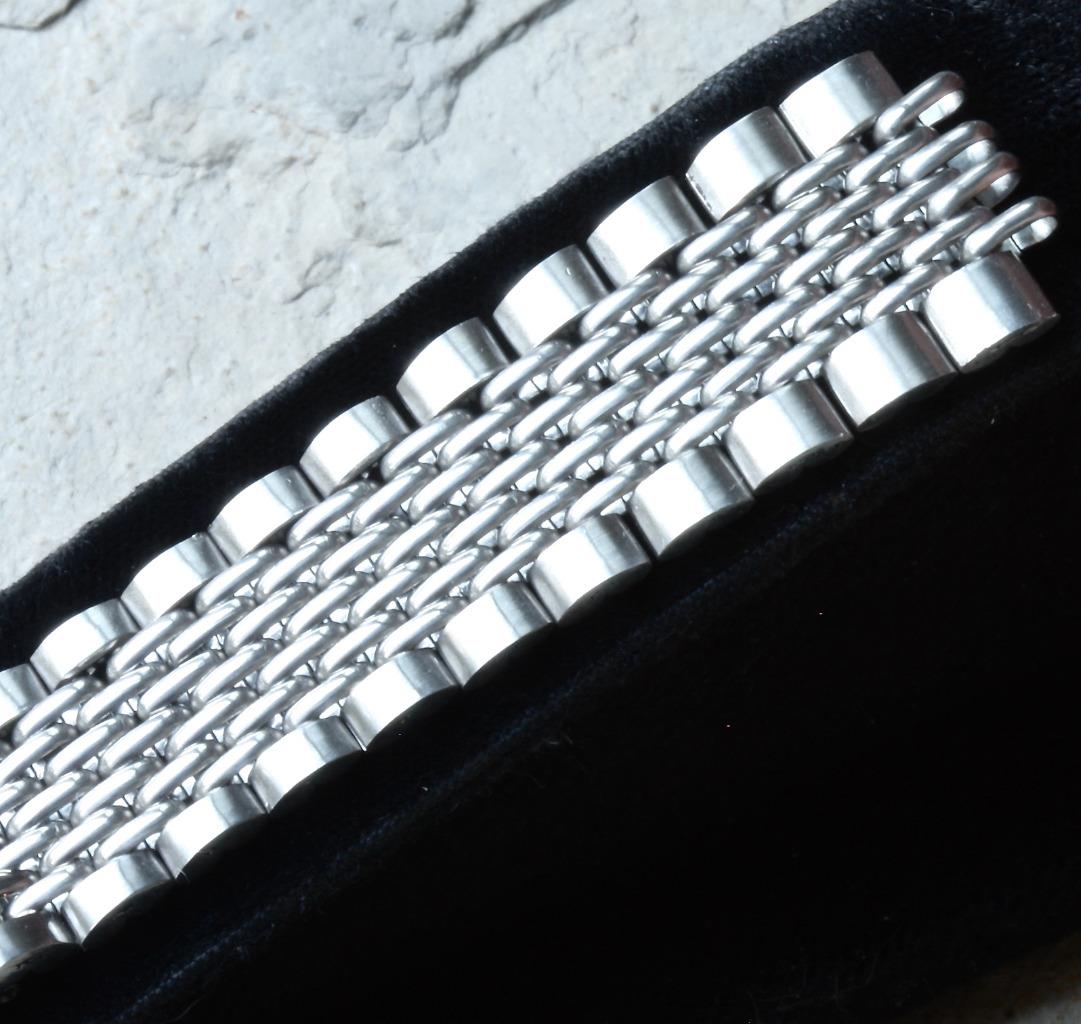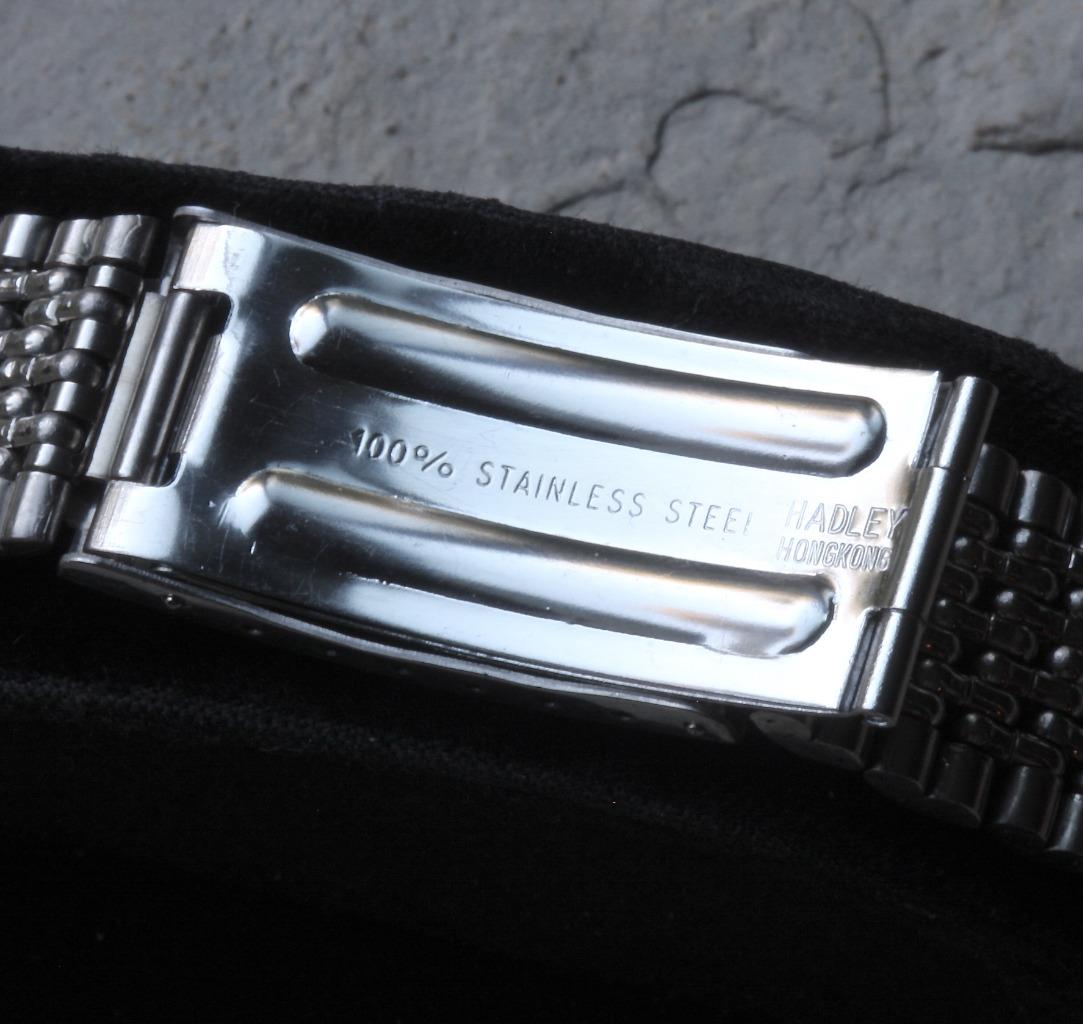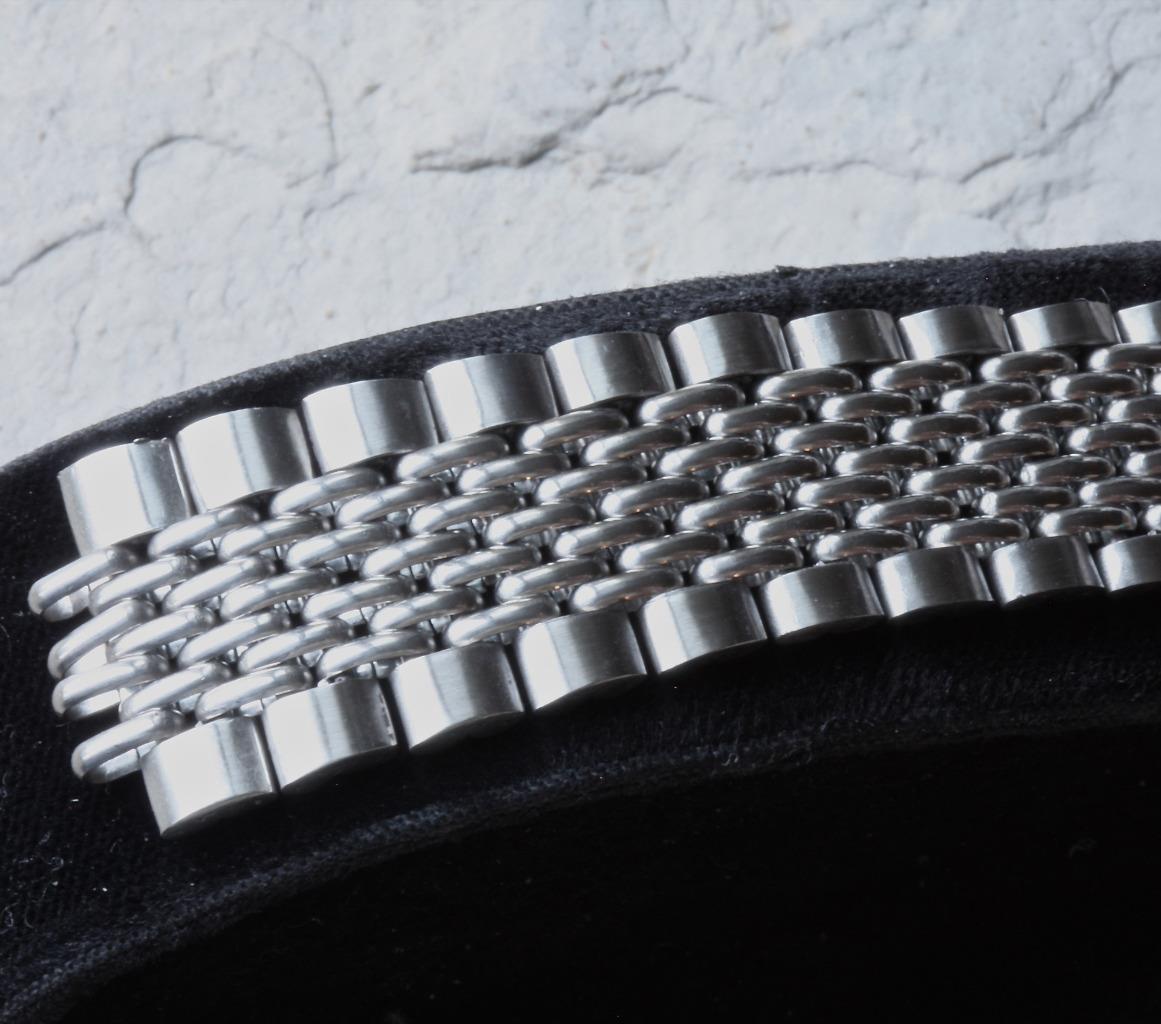 Price $325.
U.S. shipping/tracking is $6.99. International buyers please add $35 for Registered First Class delivery (delivery in 12-15 days) or $65 for EMS Express (arrives in 5-7 days).
Email questions or Paypal to billmahoney@aol.com
Regards - Bill Mahoney (Squinky)
Squinky.com