FS: FS. Omega Speedmaster MkII
For sale: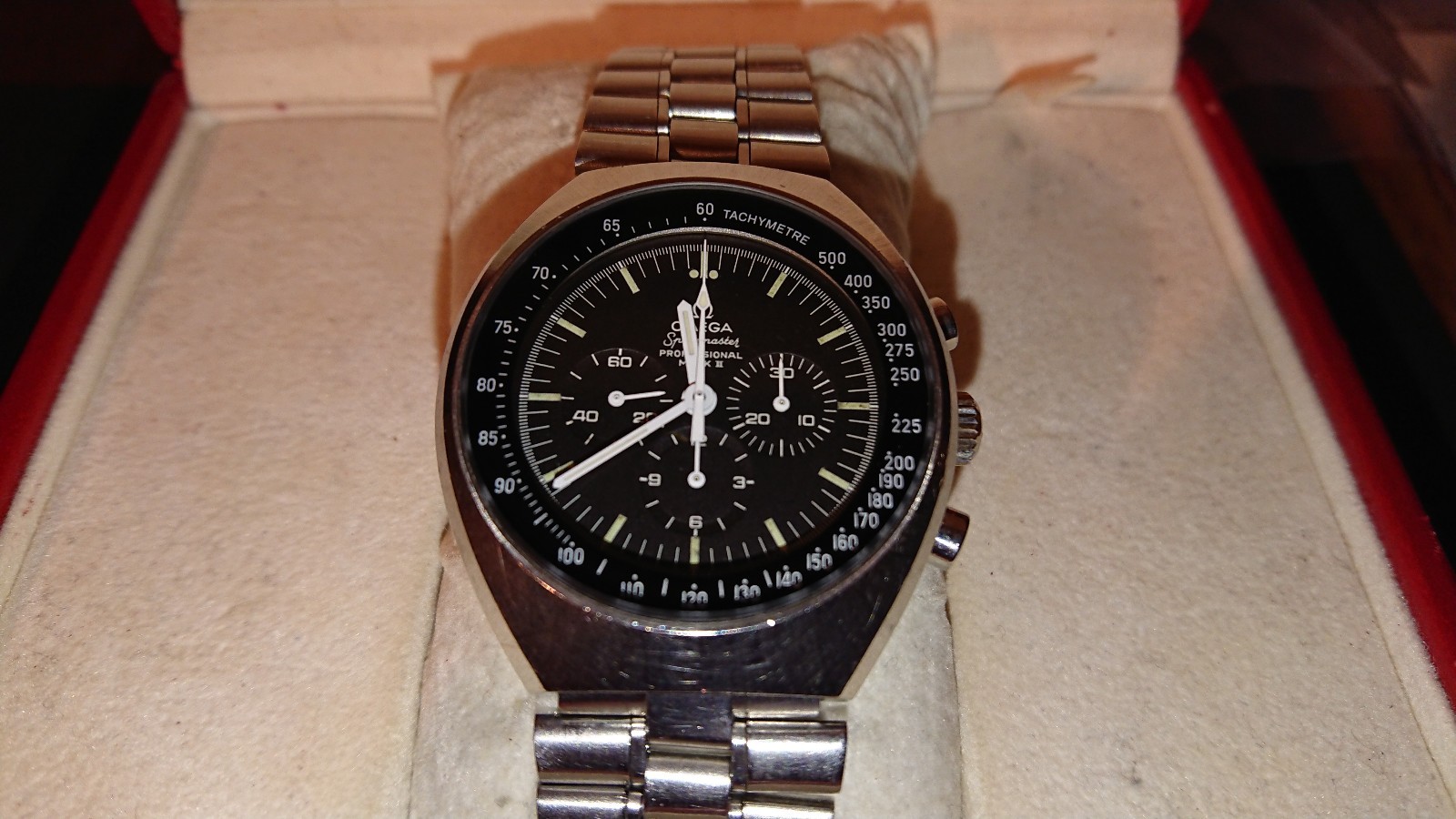 Service photos:
Omega Speedmaster MkII.
Keeping perfect time
Resetting precisely
I don't think it has ever been polished.
Comes with Omega box but not the original.
Recently serviced by Sean at About Time
(https://workshop.watchrepair.expert/cgi-bin/library?action=show_photos&wat_id=1880&tk_id=849243929)
Crystal replaced with omega original, hands replaced with omega originals. All parts replaced will be supplied.
For sale on ebay:
https://www.ebay.co.uk/itm/122995607357?ssPageName=STRK:MESELX:IT&_trksid=p3984.m1558.l2648
Will accept £1,600
Free shipping worldwide, fully insured.