Dear All
For Sale is this Omega 1953 RAF "Fat Arrow" Pilots Wristwatch.
These watches were designed and manufactured to a very high standard. They were originally made to be waterproof and the 283 calibre shockproof movement was finished in rose gold. The inner casing was constructed from soft iron to make the watch antimagnetic. This ensured that the aircrafts instruments did not affect the watches crucial performance during flight operations.
Interestingly, these watches were originally issued with "Thin Arrow" radium dials. However, these were considered too dangerous by the MOD when stockpiled and they were therefore recalled and redialled with safer Tritium "Fat Arrow" dials.
Only 5,900 of these watches were ever manufactured and issued to the RAF in May 1953. Consequently, they are rather appropriately referred to today as the "53 Omegas".
The watch is in superb overall condition and is one of the best examples you could ever hope to find.
The dial is very clean and is in excellent overall condition. There is a slight blemish on the outer edge of the dial between the "5" and "6" markers which can only be seen close up and at a certain angle.
The hands and crown are correct to the original specification of the watch.
The casing is in remarkable condition with very few scratches and marks.
The Omega 283 calibre shockproof movement is currently running well and includes its original magnetic deflector dust cover and retainer ring.
The watch diameter is 37mm.
Please see photos below: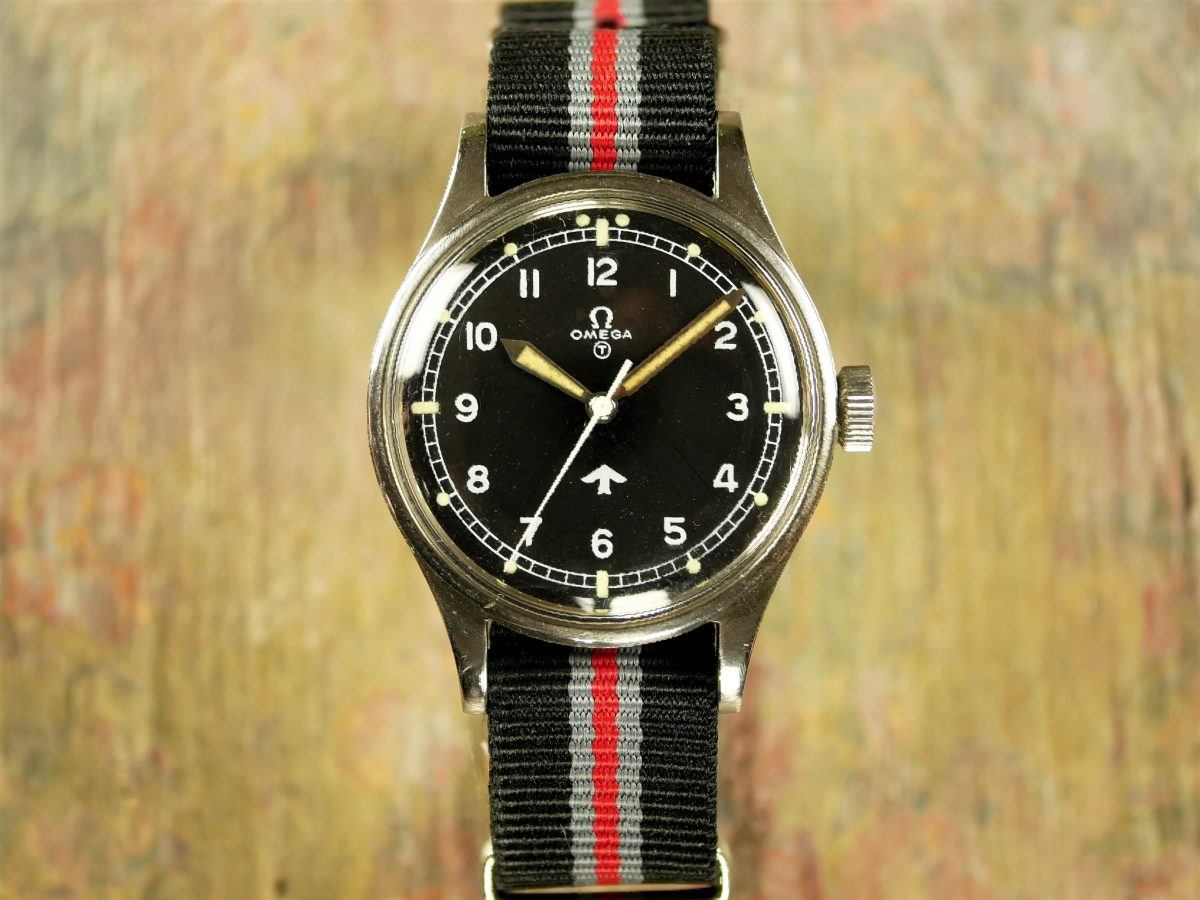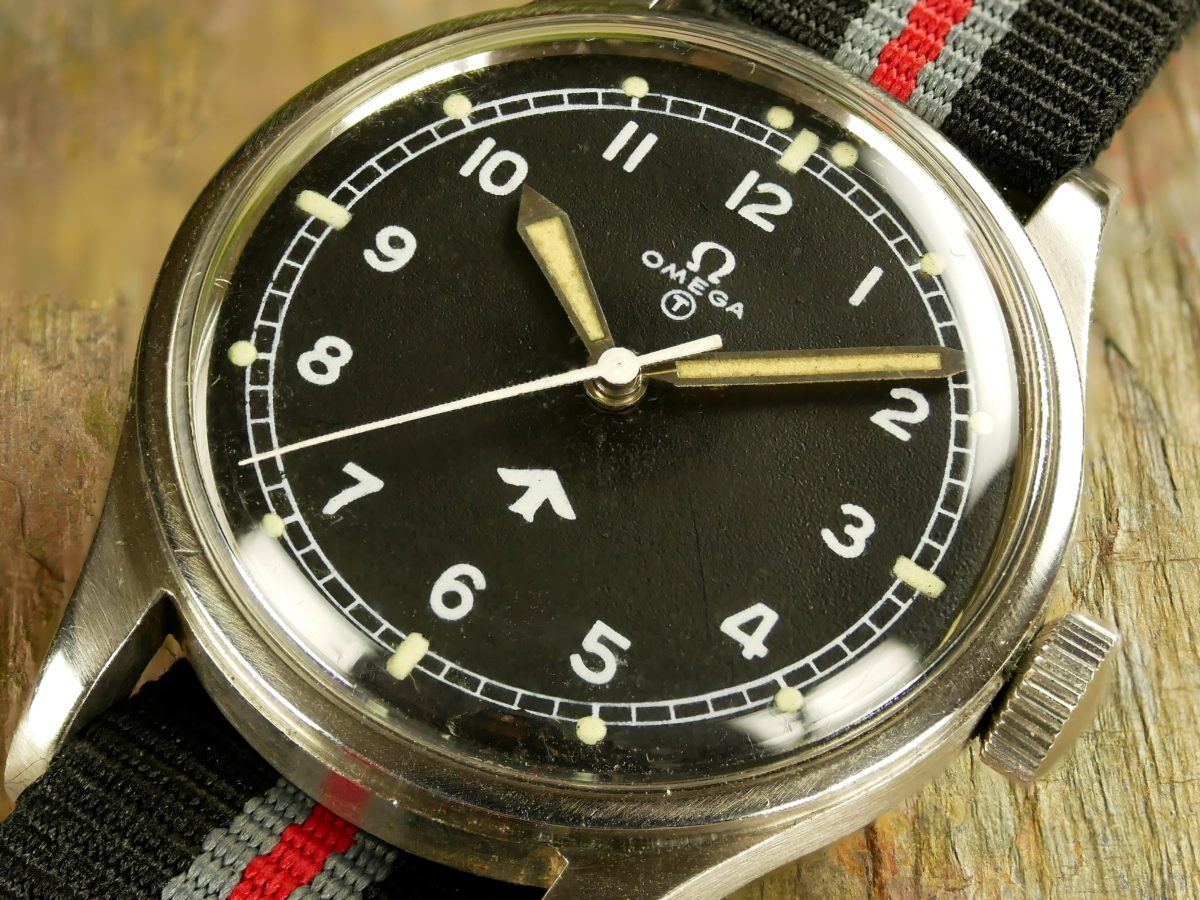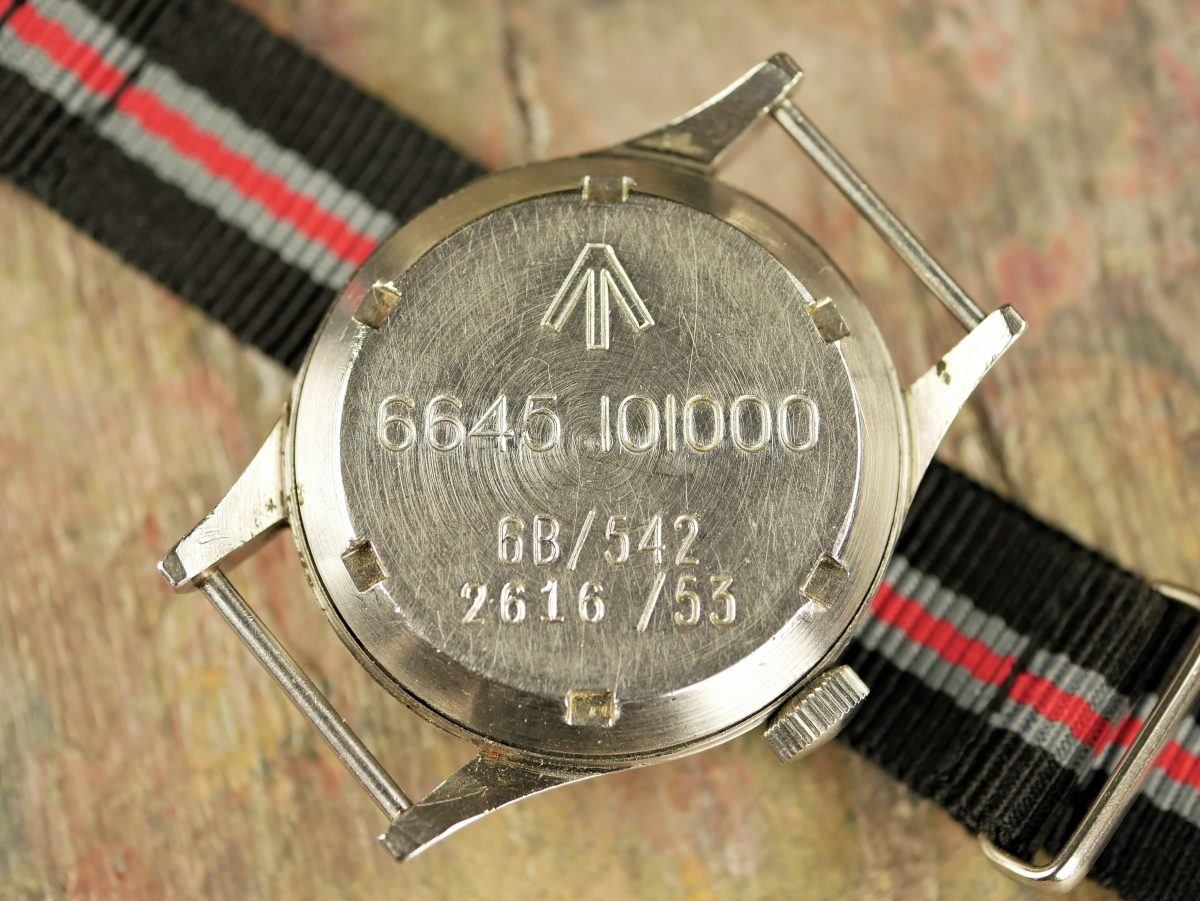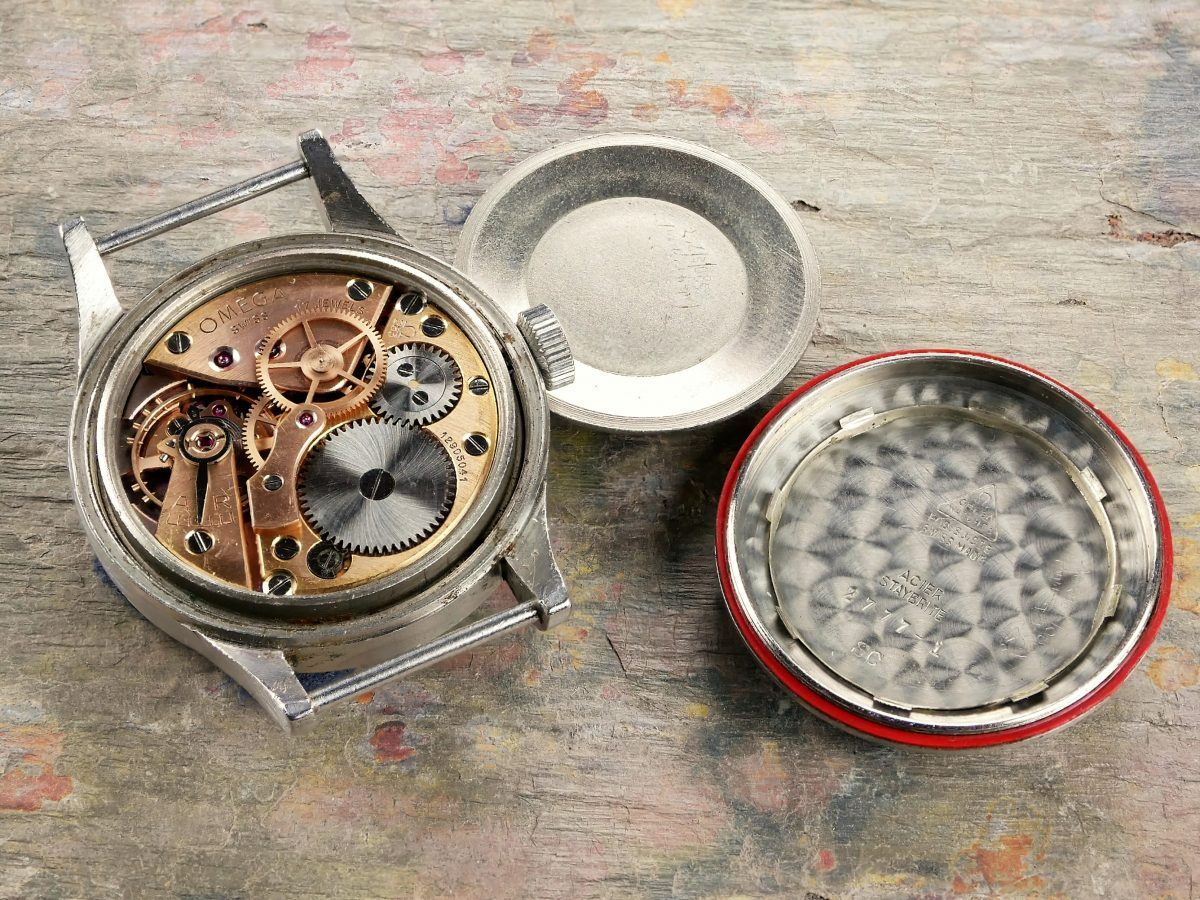 The watch is listed for sale on our website at a reduced price of £3,250 which includes a newly fitted NATO strap and quality hand-made leather watch pouch. This price includes free shipping for members of Chronotrader!
All our items are guaranteed to be completely genuine and authentic. We offer a fourteen day "no quibble" money back guarantee on all the items we sell together with a full six-month warranty on all our wristwatches and clocks. This means that you can buy from us with complete confidence.
For further information on the watch for sale please feel free to call us on 0207 117 2807 or email us direct via info@finest-hour.co.uk
Many thanks and regards,
Finest Hour
Vintage Military Timepieces & Collectables
www.finest-hour.co.uk