For sale is a pretty rare fat font dial made somewhere in the later 1967-68.
I got this dial from an old collector/dealer whom doesn't usually sell but "entertained" me with this piece today just because his shop was almost evicted due to rental issue.
It looks as though the dial was never mounted as the feet do not have any dimple markers.
There is some perhaps storage marks on the tritium markers and a little on matte dial, but once installed, I do believe these are almost invisible to the naked eye. Dial tritium do NOT glow after exposure to the dark. Original fat lume of course.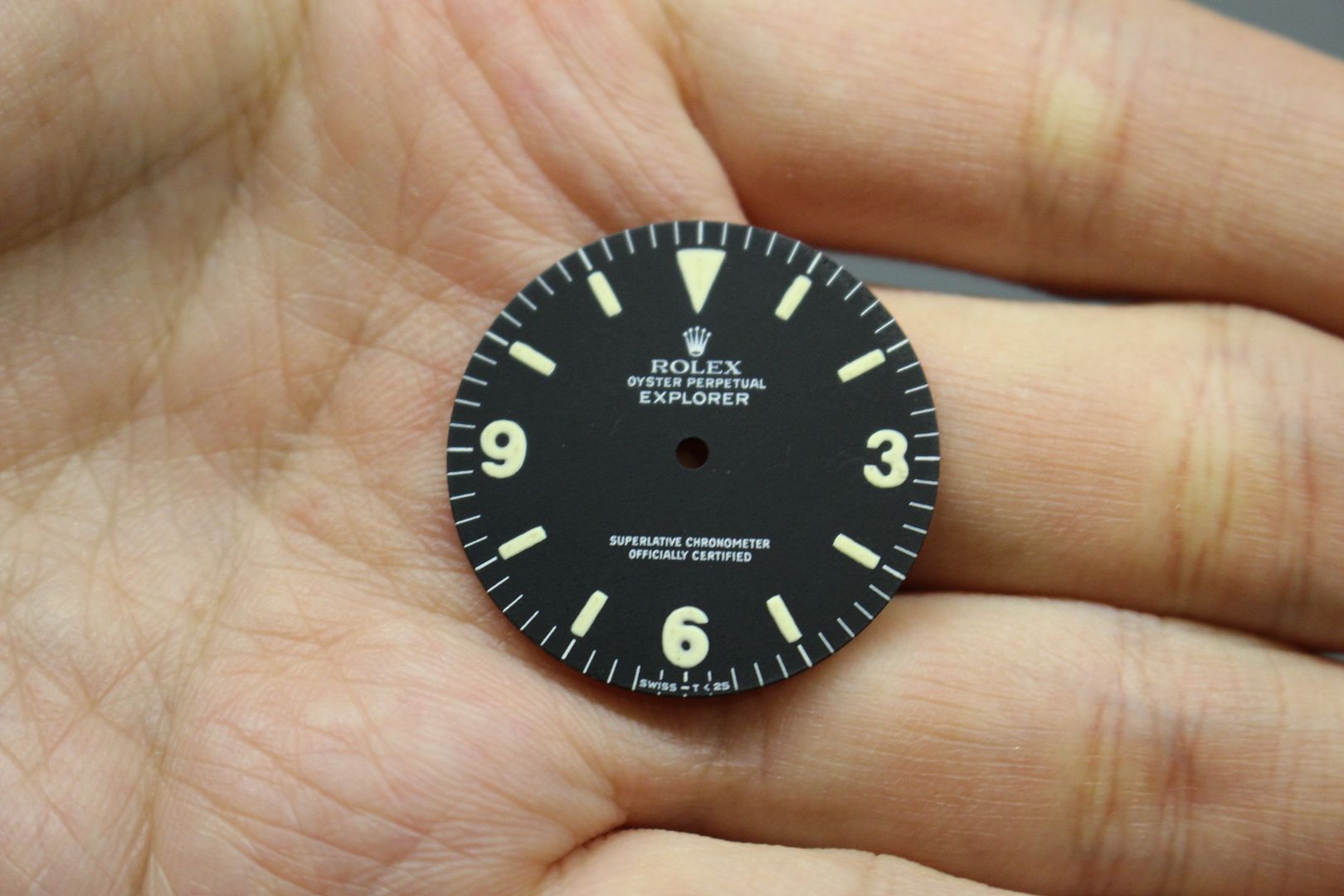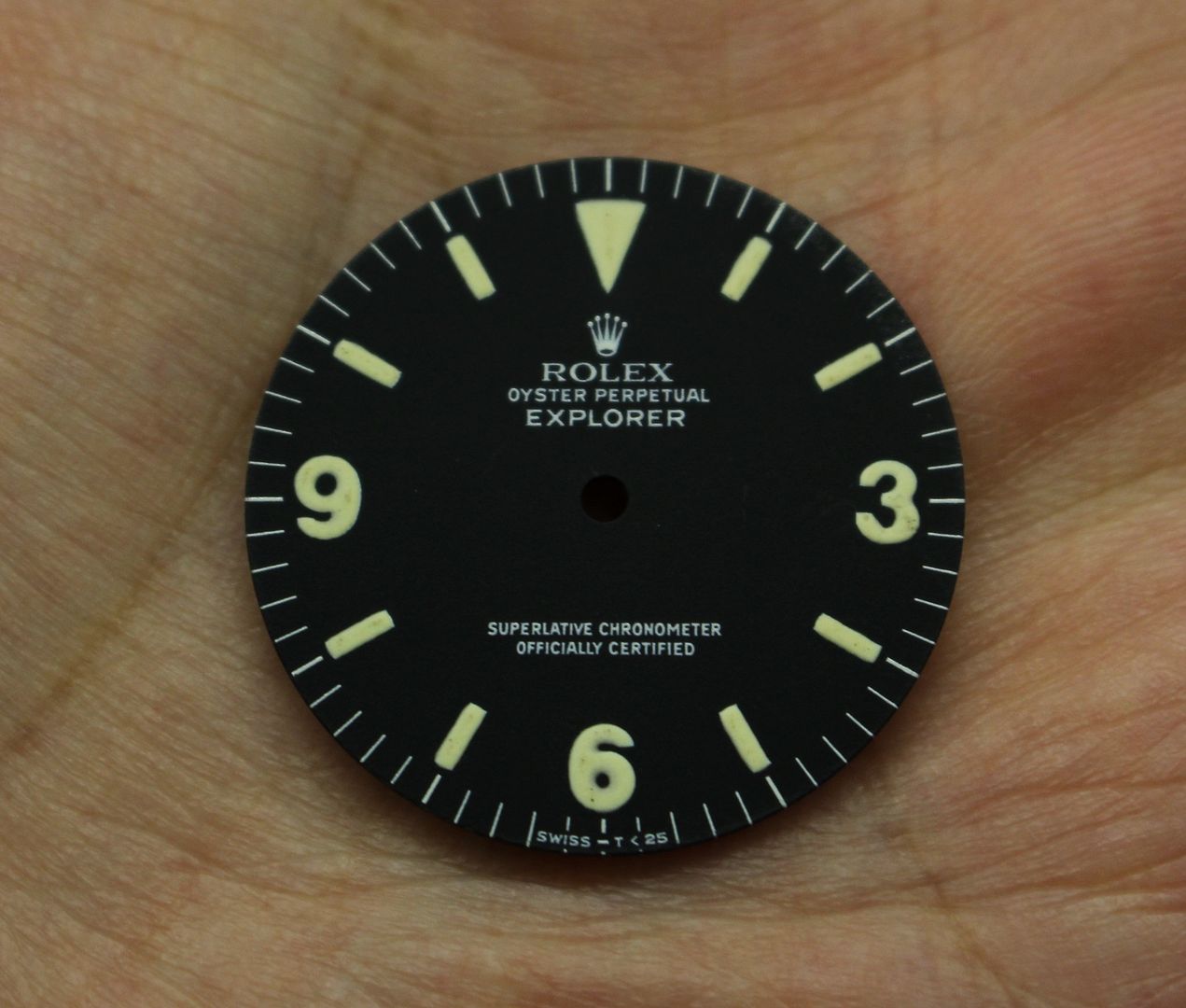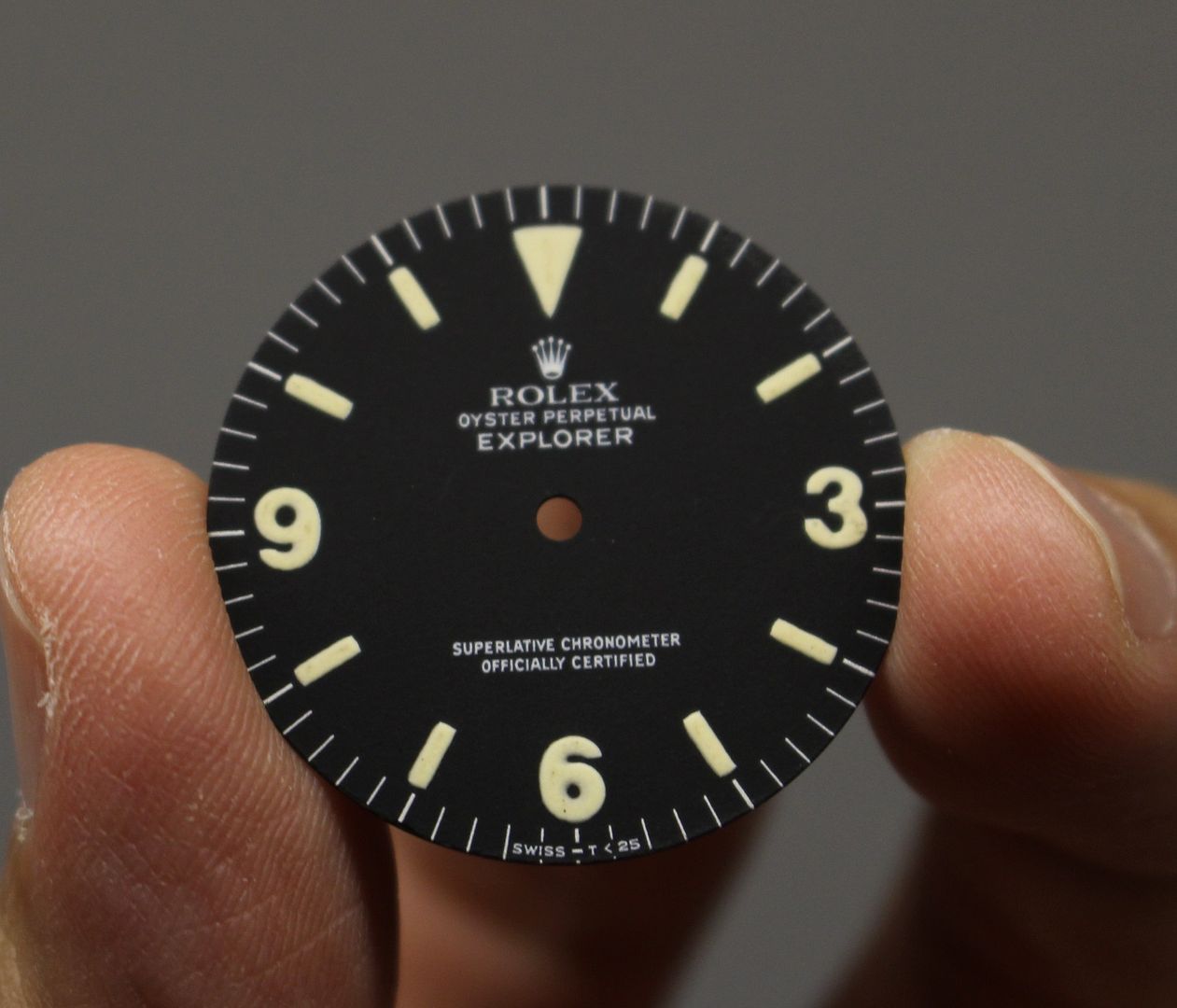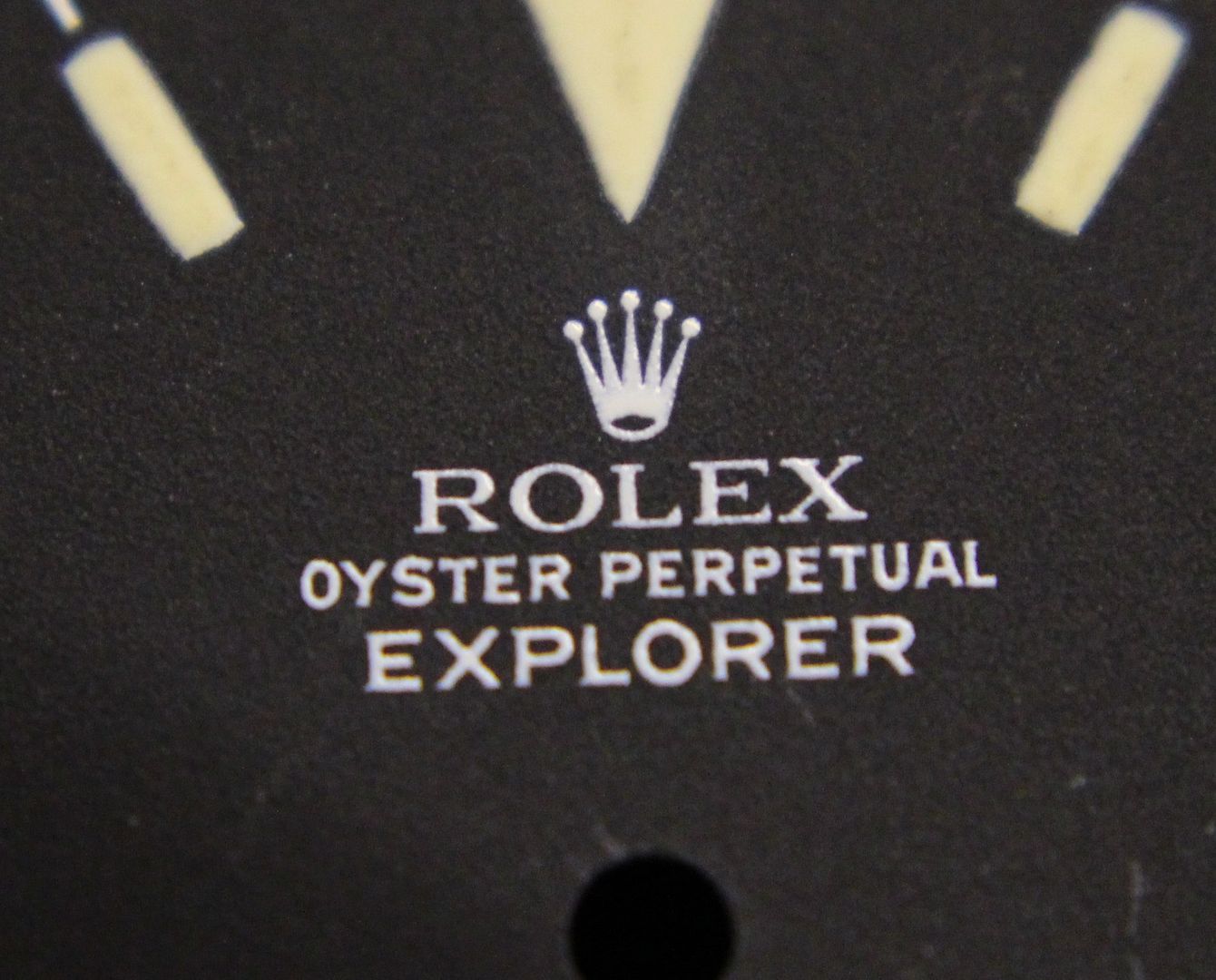 Asking for USD4,500 shipped to your doorstep.
Prefers wire.
Please contact me at reficul_x AT yahoo DOT com
No return unless grossly misrepresented.