For sale New Old Stock (NOS) 1960s/70s Beads of Rice (BOR) vintage watch bracelets, many available with 20mm or 18mm curved end links.
All the bracelets come from a stock of vintage parts and are completely new.
The curved end links perfectly fits most of the vintage watches '60/'70 vintage watches (Enicar, Heur, Wakmann, Breitling, Nivada, Movado, Croton, Universal Geneve, ...).
Clasp around 17mm wide, 100% stainless stell writings on the back of the clasp.
The bracelet is very long with a length of around 15.5 cm (excluding end links wich add around 1cm).
Price Euro 120 + shipping
[url=https://postimg.cc/image/crvyf7d0r/]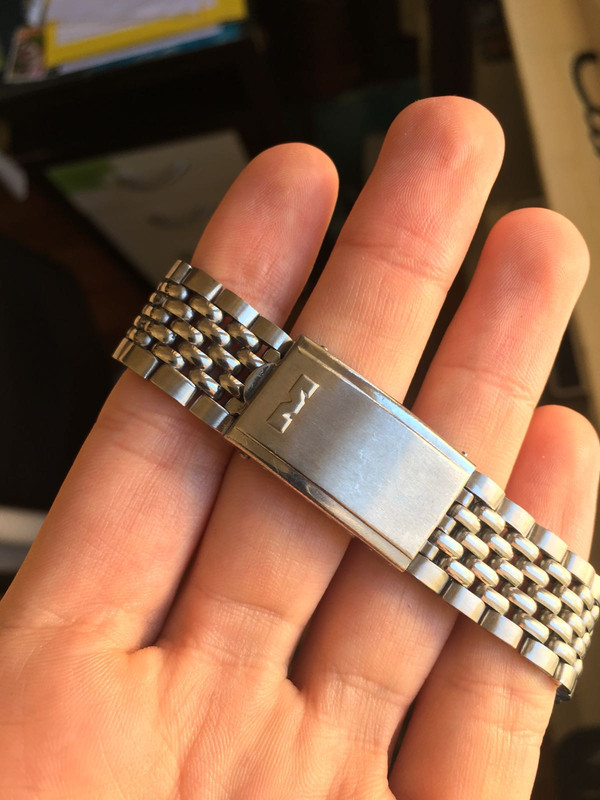 [/url]
[url=https://postimg.cc/image/k955u4517/]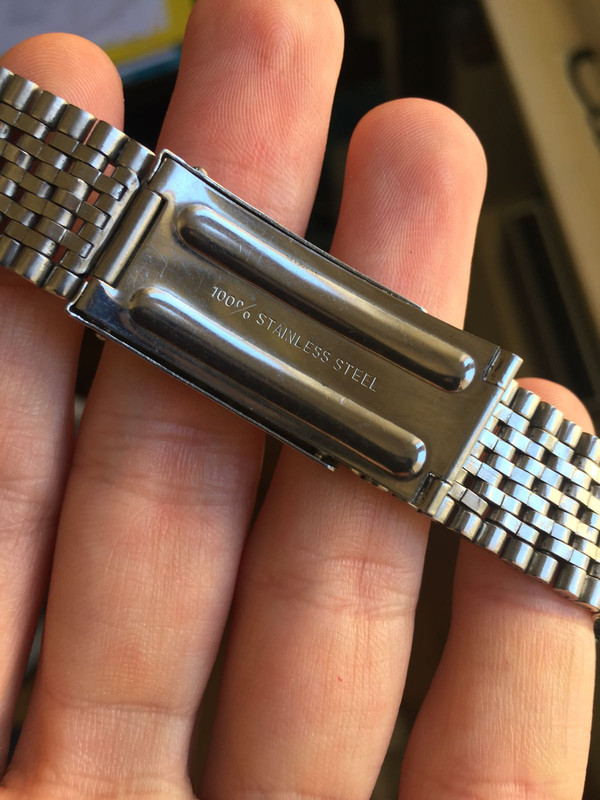 [/url]
[url=https://postimg.cc/image/dvg2r3si3/]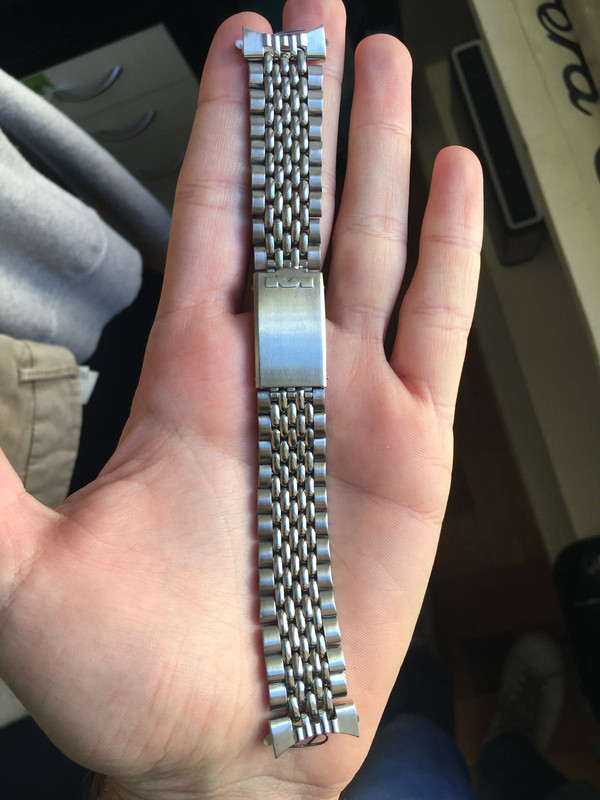 [/url][url=https://postimages.org/]upload image online free[/url]
[url=https://postimg.cc/image/rcd19zi97/]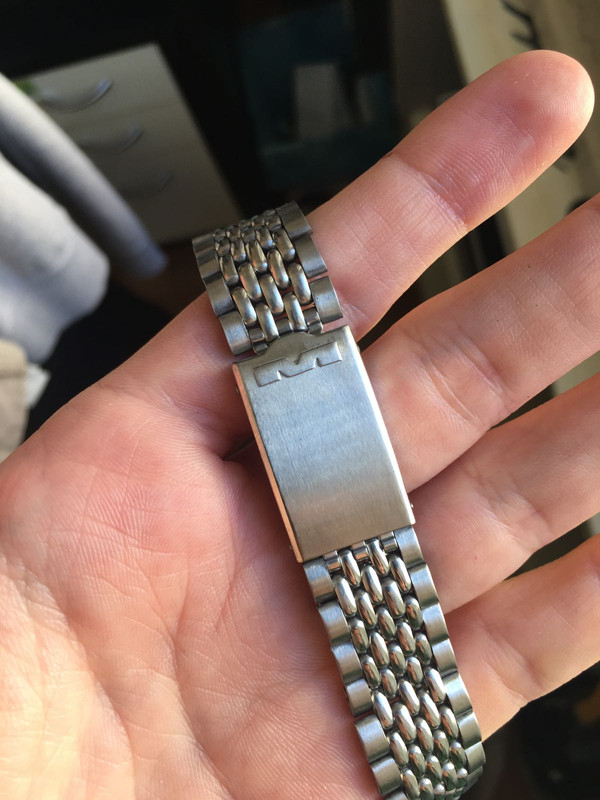 [/url]
[url=https://postimg.cc/image/qa2uricbf/]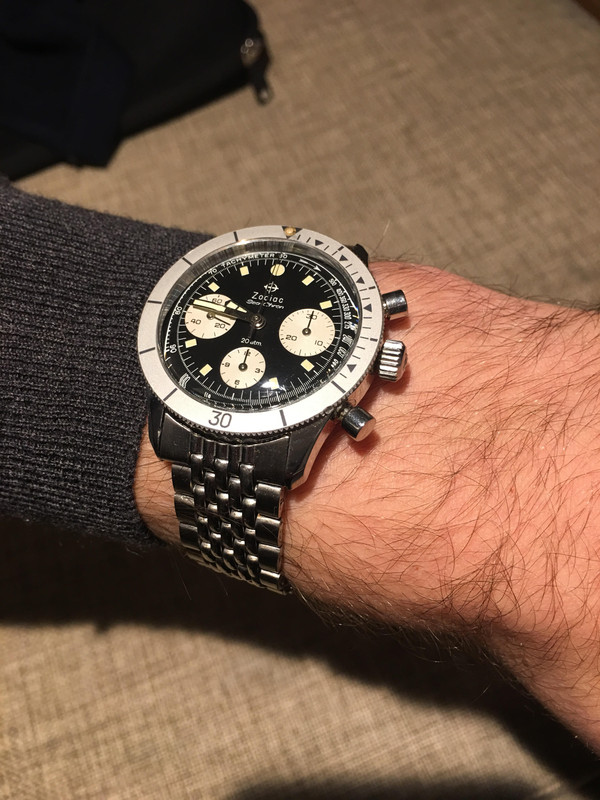 [/url]
[url=https://postimg.cc/image/63zcs23mz/]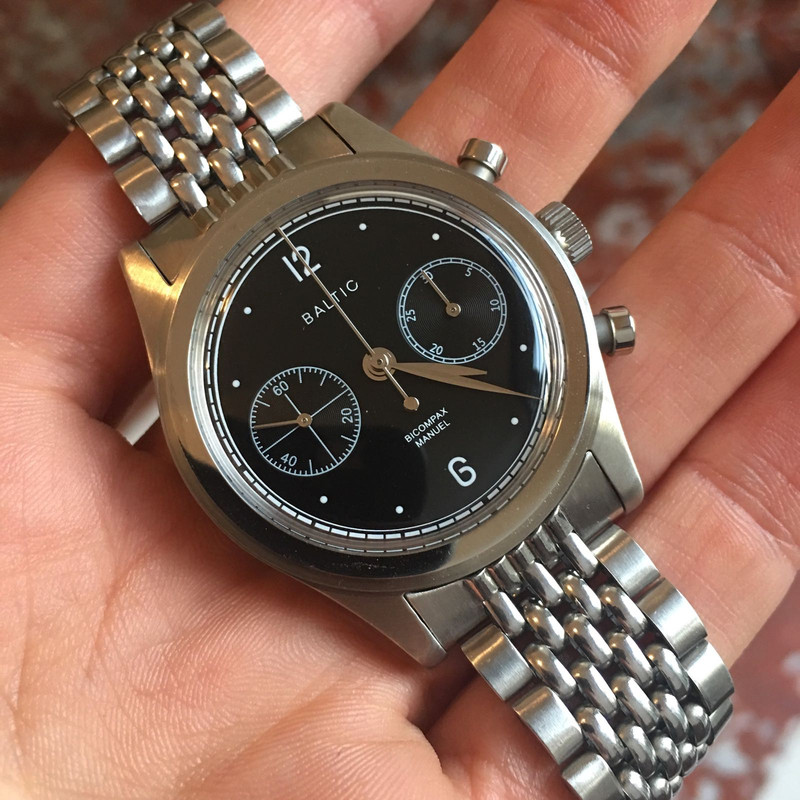 [/url][url=https://postimages.org/]upload gif from url[/url]
[url=https://postimg.cc/image/mrquujb97/]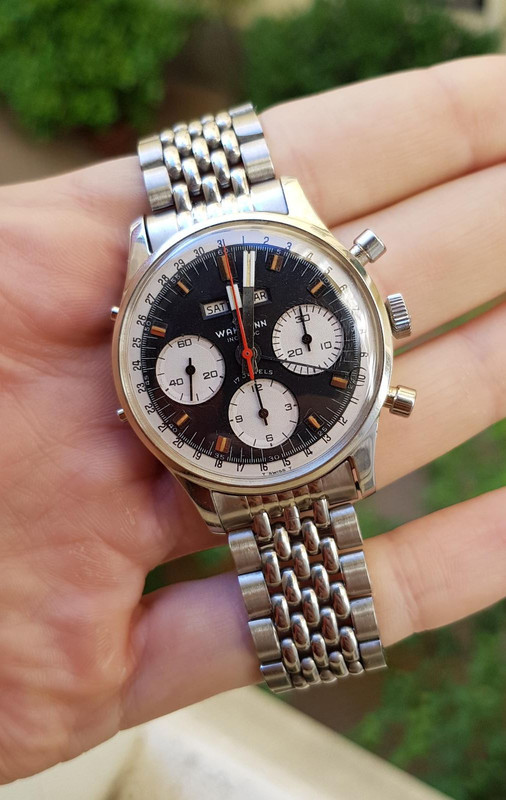 [/url]
[url=https://postimages.org/]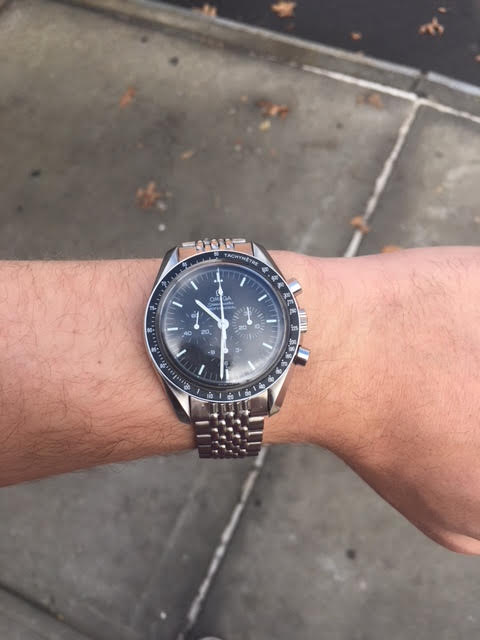 [/url]