For sale an amazing Gallet multichron powered by a beautiful Excelsior Park 40.
The watch is in amazing conditions with a black glossy dial and a really nice patina on the indexes.
The movement has been recently professionally serviced and works perfectly (keeping good time with all the chrono fuctions properly working).
The watch in completely original and properly working.
The case is in great condition with a diameter of 38mm. It is only important to notice that the lower left lug is a bit bended (I wear the watch almost every day and it doesn't give me any problem... by the way the problem could be fixed with a professional watchmaker).
Price: Euro 5,2k
Feel free to contact me for any question
[url=https://postimg.cc/image/u3id8yebf/]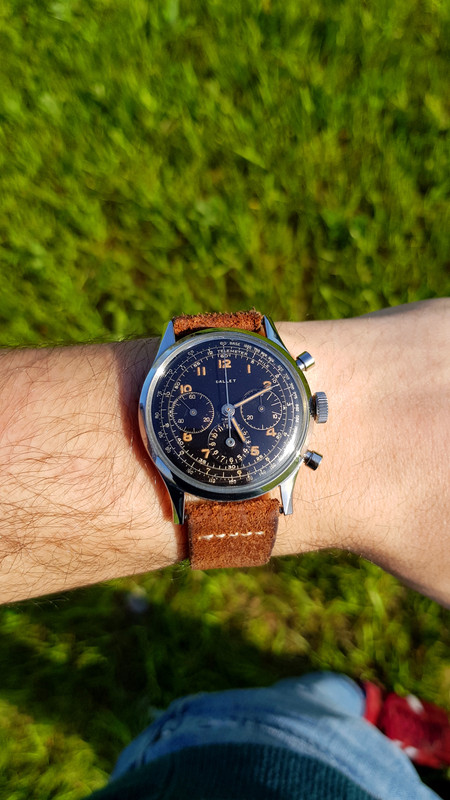 [/url]
[url=https://postimg.cc/image/4m4k2poff/]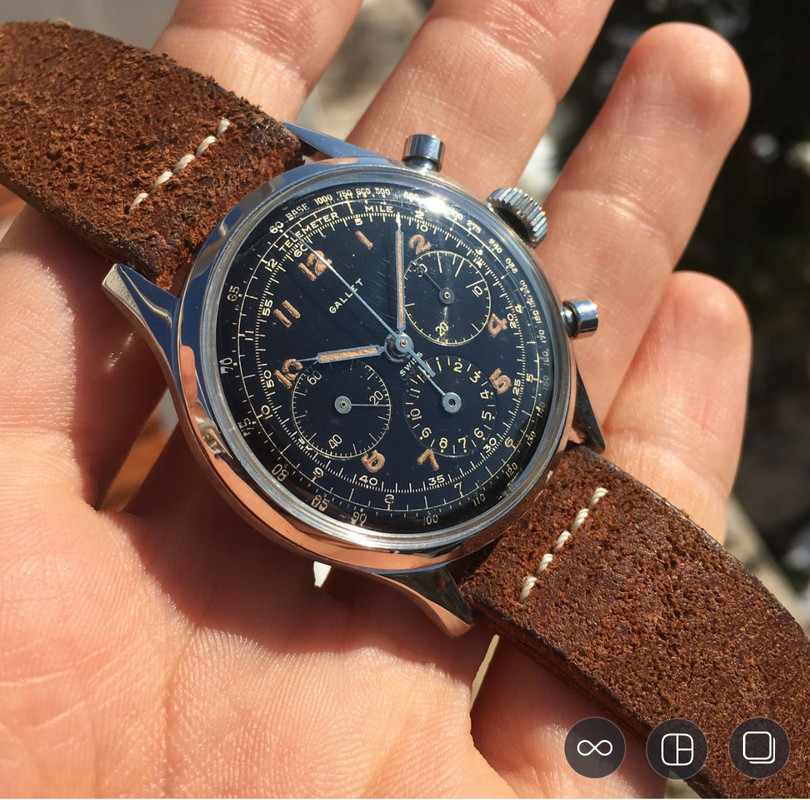 [/url][url=https://postimages.org/]upload a gif[/url]
[url=https://postimg.cc/image/5bncf34ej/]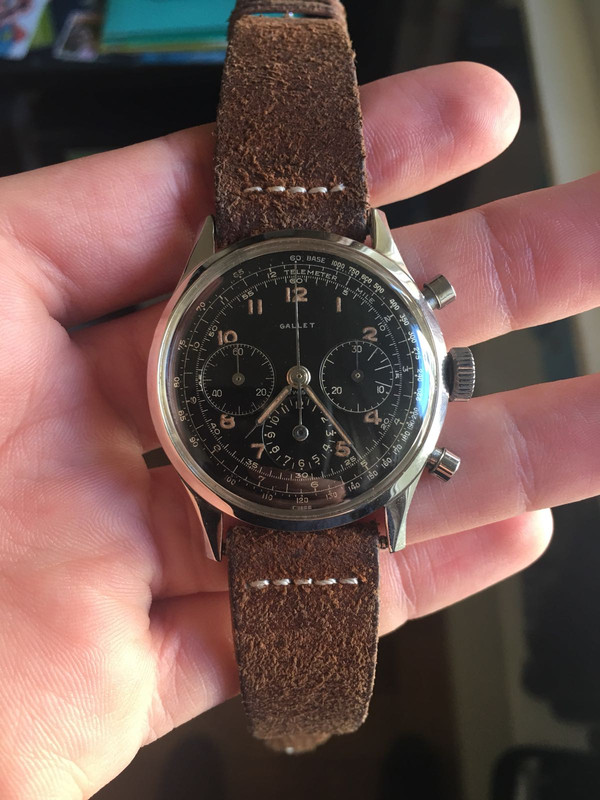 [/url]
[url=https://postimg.cc/image/negf6b7yz/]
[/url]
[url=https://postimg.cc/image/dh5ed982z/]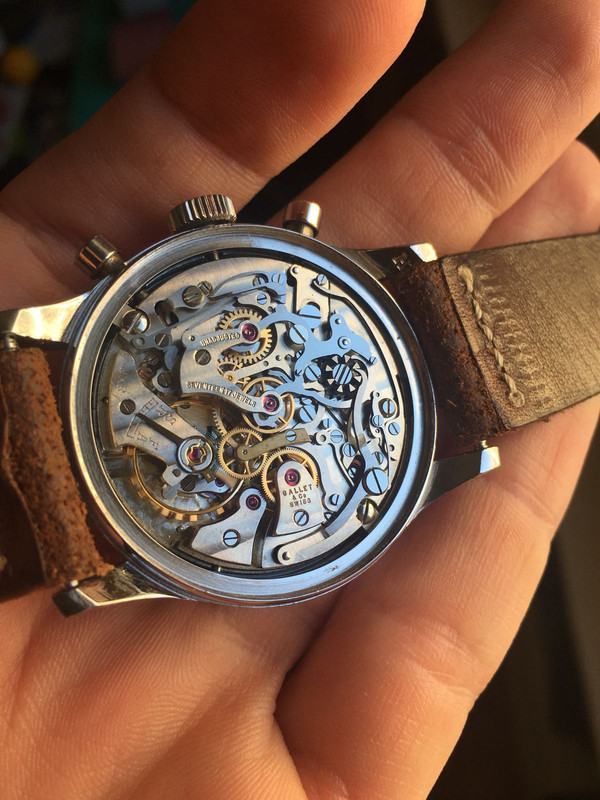 [/url]
[url=https://postimg.cc/image/4m4k2qyq3/]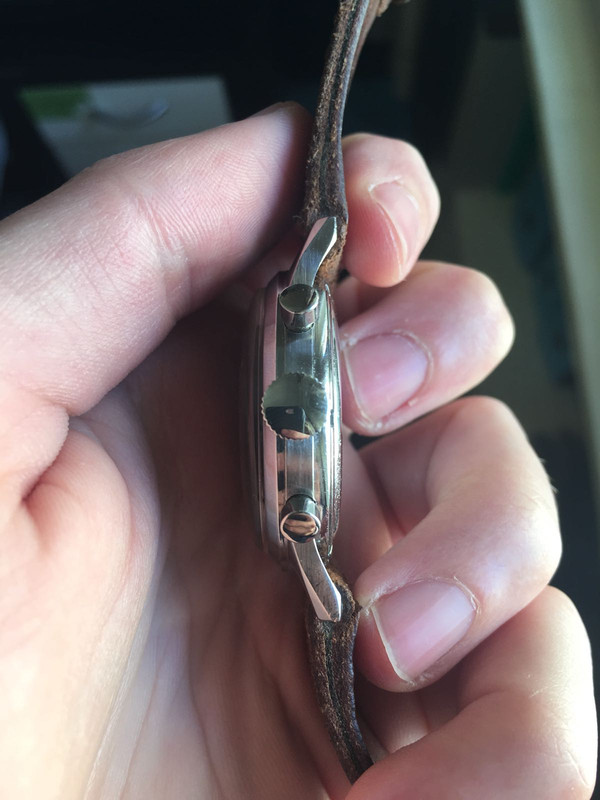 [/url]
[url=https://postimg.cc/image/p69e191mj/]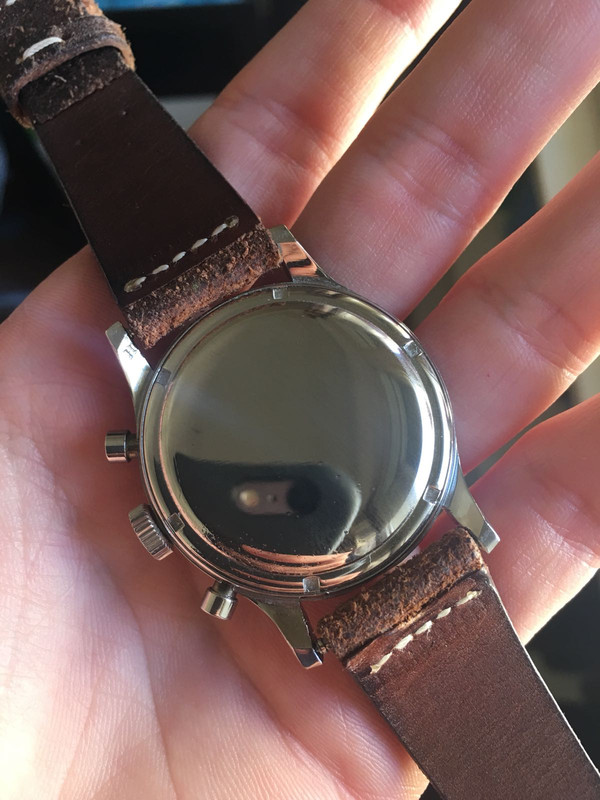 [/url]
[url=https://postimg.cc/image/6dxixoknv/]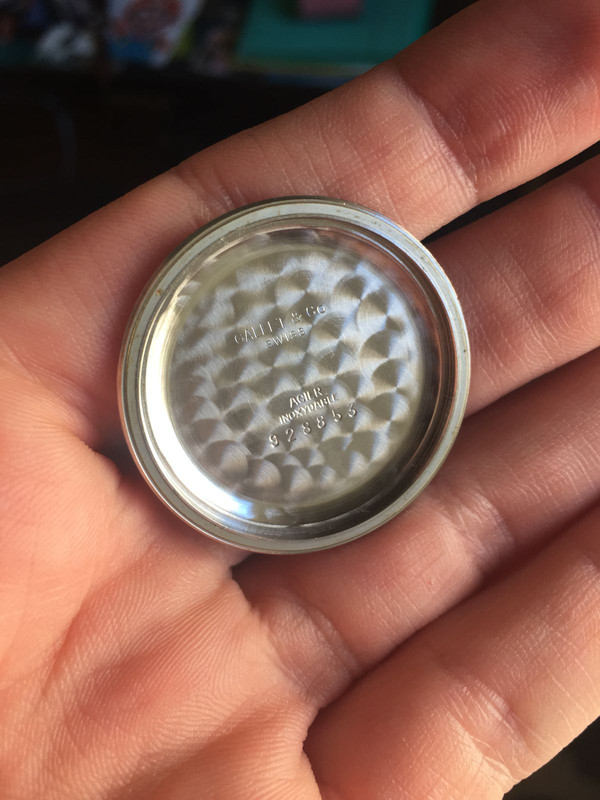 [/url]