Hi,
For sale two tropic type band. New old stock. Never worn. Lug width 22mm. One is regular. One is curved end. These are the ones from Honk Kong (70's) who were competing with the real Tropic (that are now impossible to find in decent price in 22mm). Quality is equivalent to the real ones. Very high flexibility. Nice pliable, soft rubber, super comfortable.
I am asking 45€/each net on me.
Shipping cost to be discuss with the buyer. I am located in France.
Few transactions here and many in other place. Thanks Chronocentric for the space.
The curved end
[URL=https://www.casimages.com/img.php?i=18062403343921477615775865.jpg]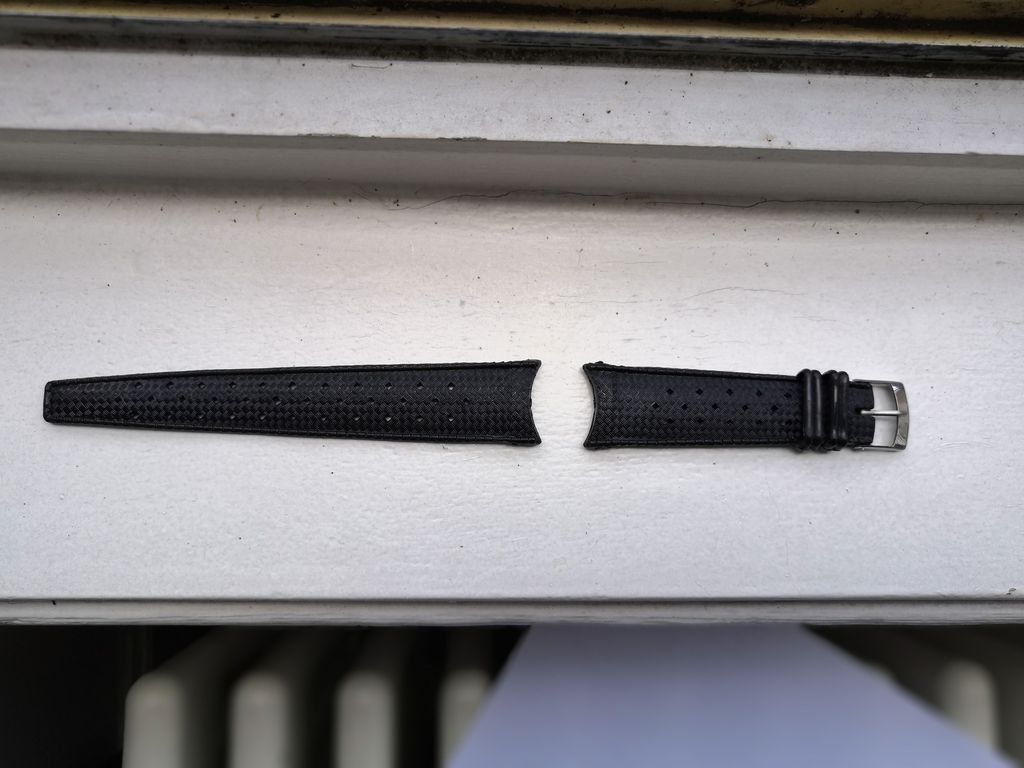 [/URL]
[URL=https://www.casimages.com/img.php?i=18062403344021477615775866.jpg]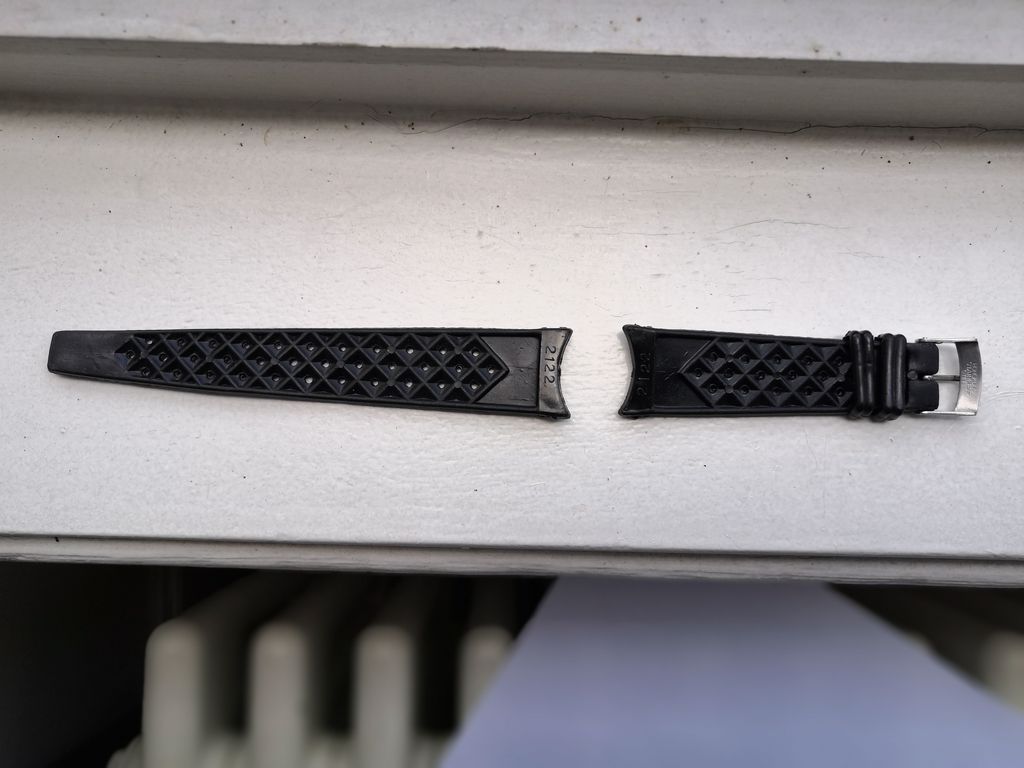 [/URL]
[URL=https://www.casimages.com/img.php?i=18062506202721477615778035.jpg]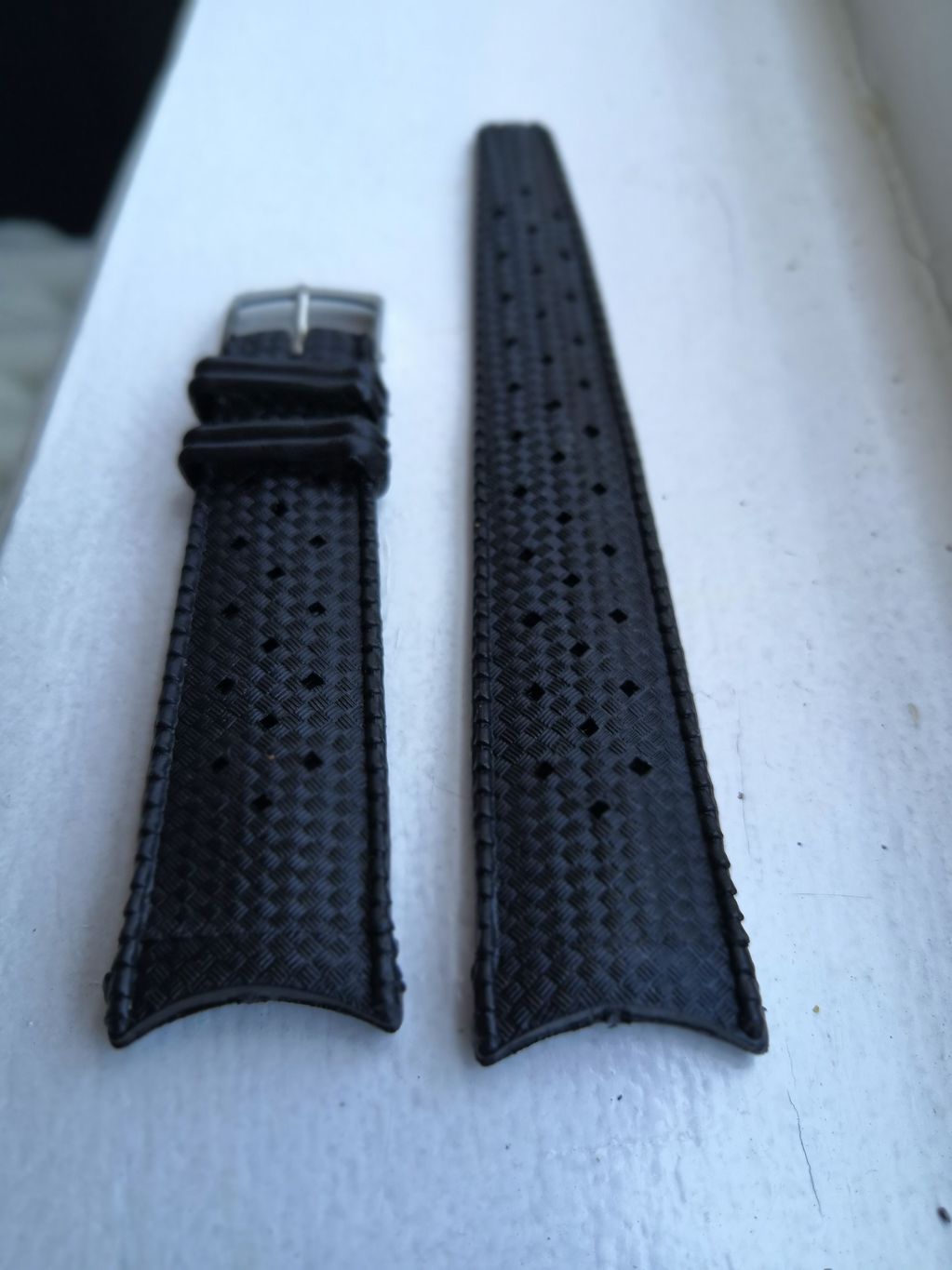 [/URL]
The regular one
[URL=https://www.casimages.com/img.php?i=18062506202521477615778031.jpg]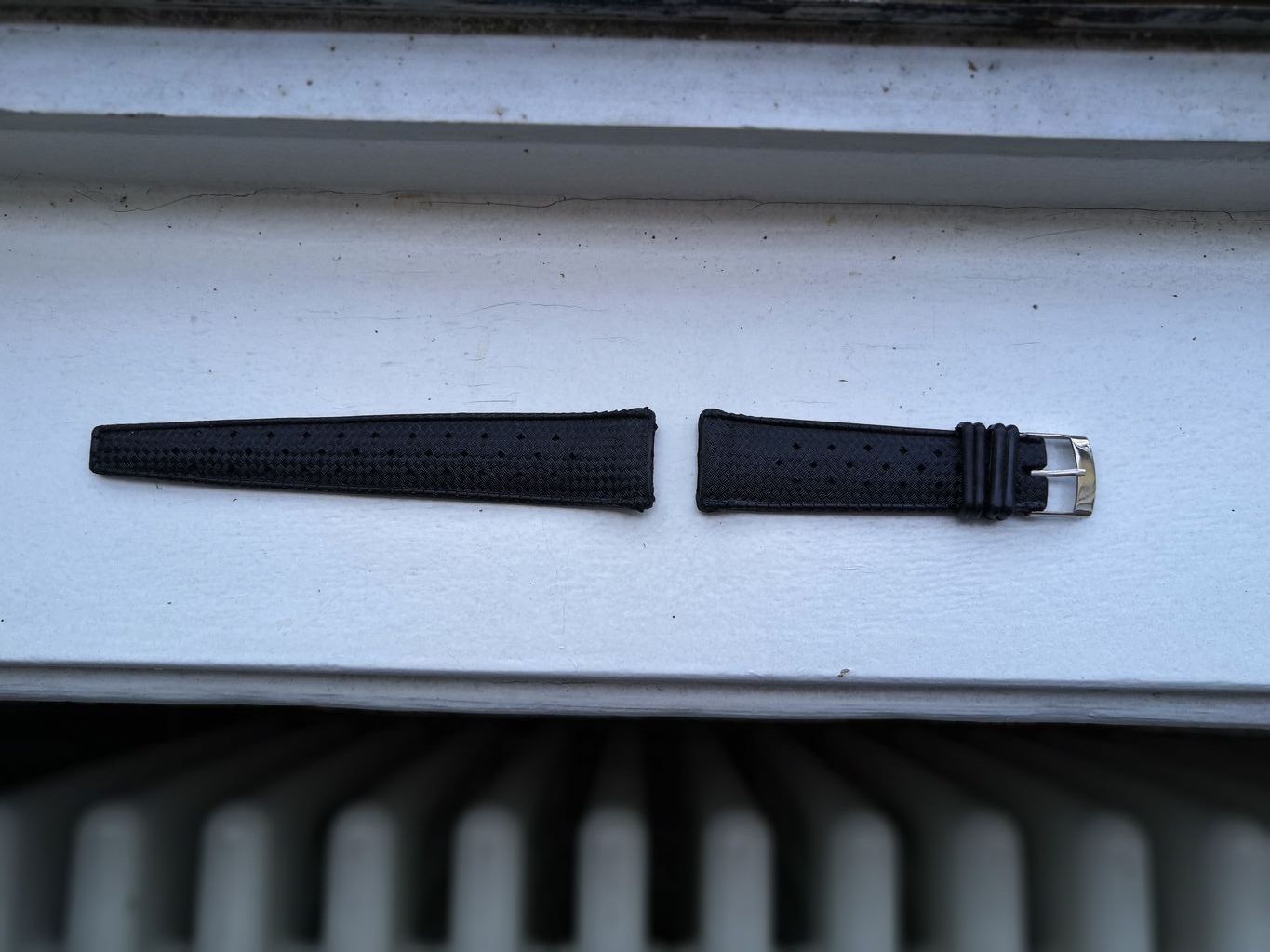 [/URL]
[URL=https://www.casimages.com/img.php?i=18062506202621477615778033.jpg]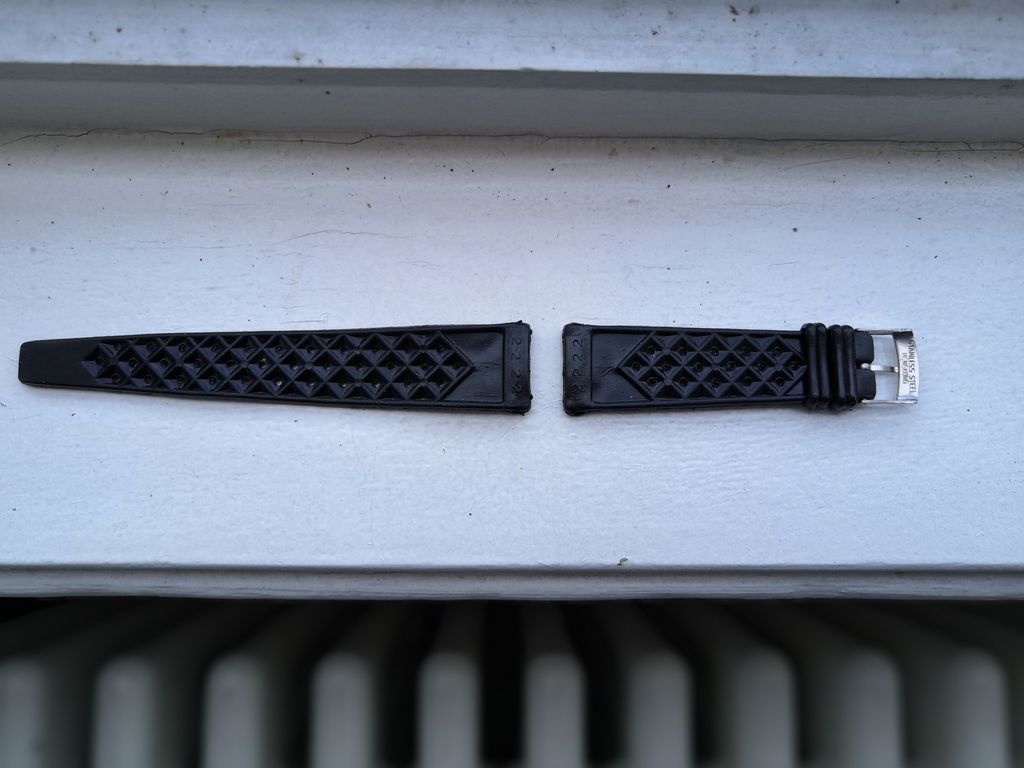 [/URL][URL=https://www.casimages.com/img.php?i=18062506202421477615778030.jpg]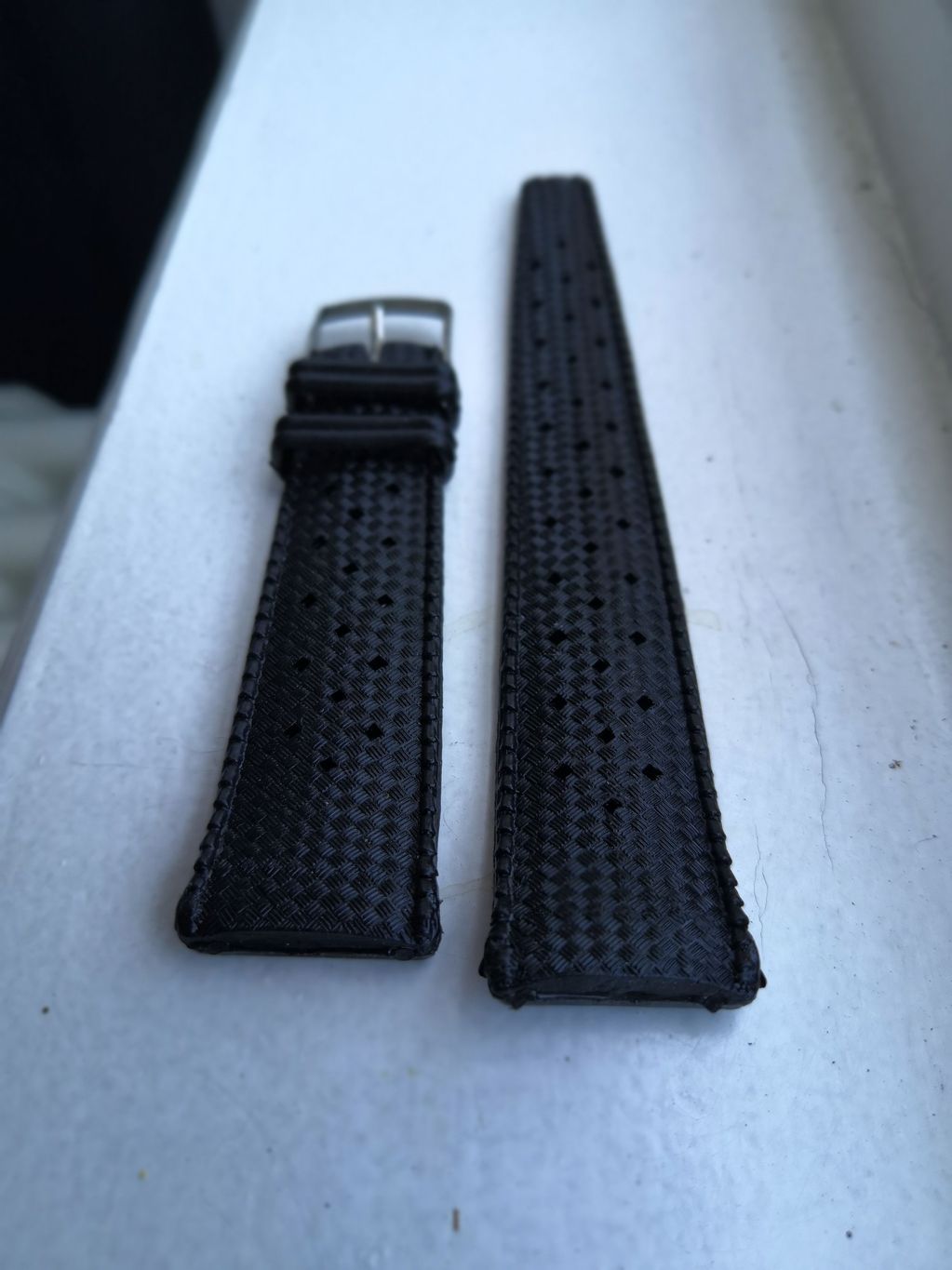 [/URL]