Hi gentlemen, for sale my amazing Enicar "Gerhard Mitter" (this Enicar model has been worn to the famous german driver Mitter, one of the most undervalue driver of the Seventies and Eighties, in several ads).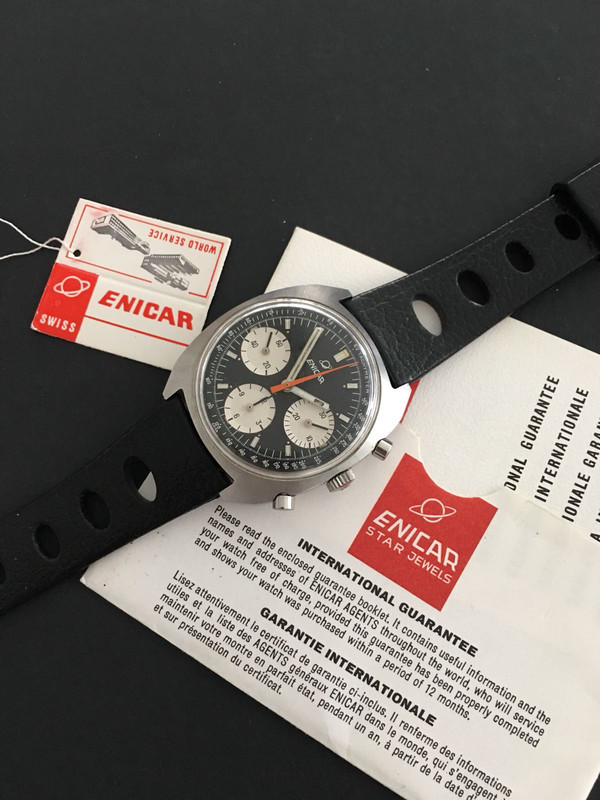 The watch is in mint condition, serviced, 1 year guarantee with goodies.
The watch has the original buckle, original Tropic Sport rubber strap and original warranty.
My request for this amazing piece is 6500 euros shipped. More pics and info via mail.
Thanks Jeff and Chronotrader for this space.
Claudio