On offer today is a watch that was sold via an estate auction, one owner watch that was sold in an auction house to a dealer and I am the 2nd owner of this watch. As you can tell, this watch case/ dial is never polished, abused, refurbished etc. when I first got it, I did polished the original large dome crystal that came with it.
Watch dial is a 2 tone, (as I tried to show in the static photos in different angles and with crystal removed), and is in an amazing "untouched" condition with the usual patina and age marks you would definitely see in a watch that is made in 1939, nearly 80 years old.
So your chance to own a rare multi-scale in a "tricolor" dial that is a rare find these days.
Case is amazing, retained its original shape and finish as it was never polished and is a large impressive 38mm. If you also noticed, the bezel is extremely thin, and this is a nearly all dial watch. Huge presence!
Watch service history unknown, but keeps great time, high amplitude (above 250), and all chronograph works 100%.
I'll let the watch do the rest of the talking: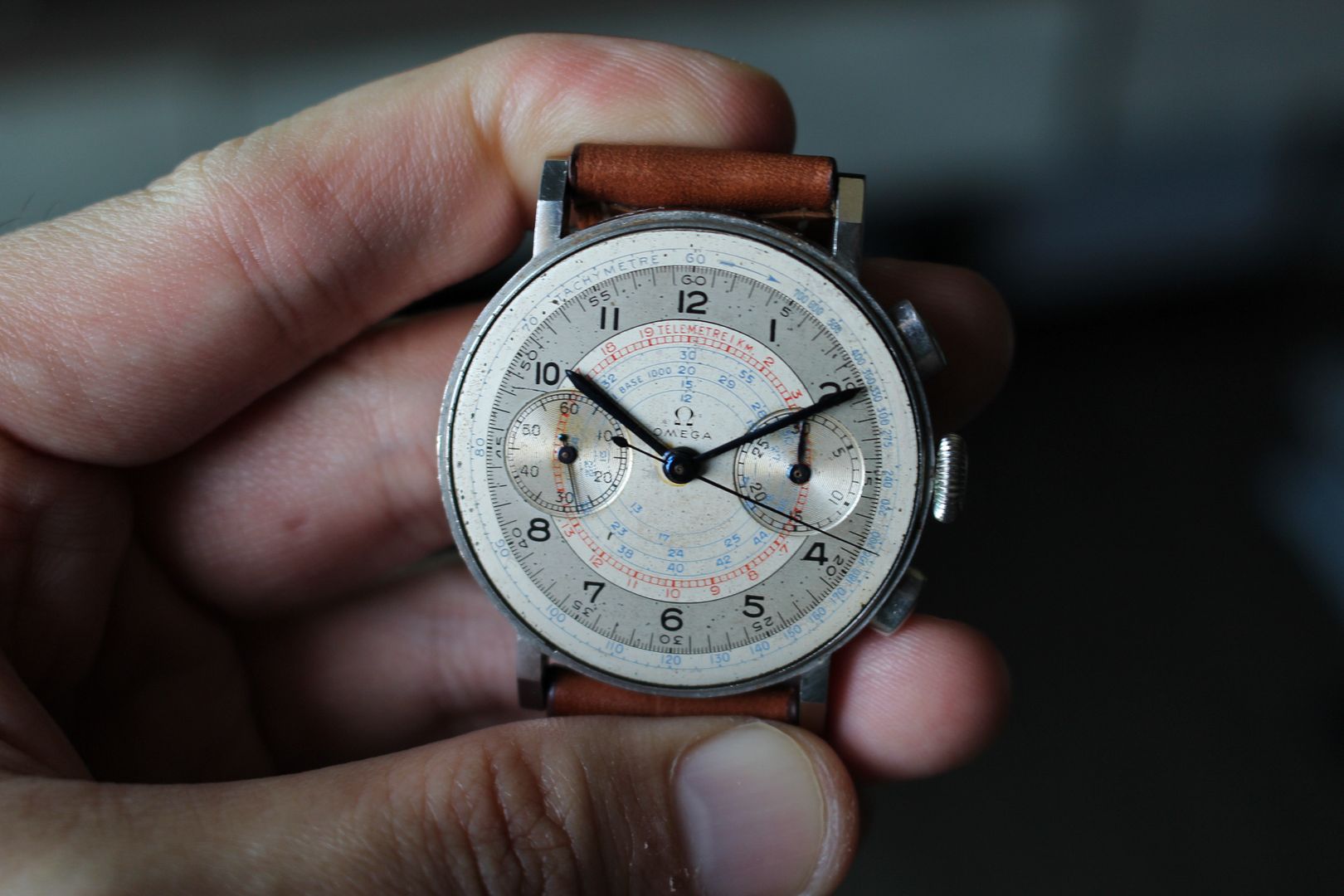 I am asking for USD 17,000 bank wired and shipped.
A similar (nearly identical) watch was sold in Christie's for chf32,200. So my asking price is way more than reasonable. here is the detail of the lot:
https://www.christies.com/lotfinder/Lot/omega-a-fine-and-unusual-stainless-steel-4982736-details.aspx
No return unless grossly misrepresented.
Please reached me via email at reficul_x AT yahoo.com