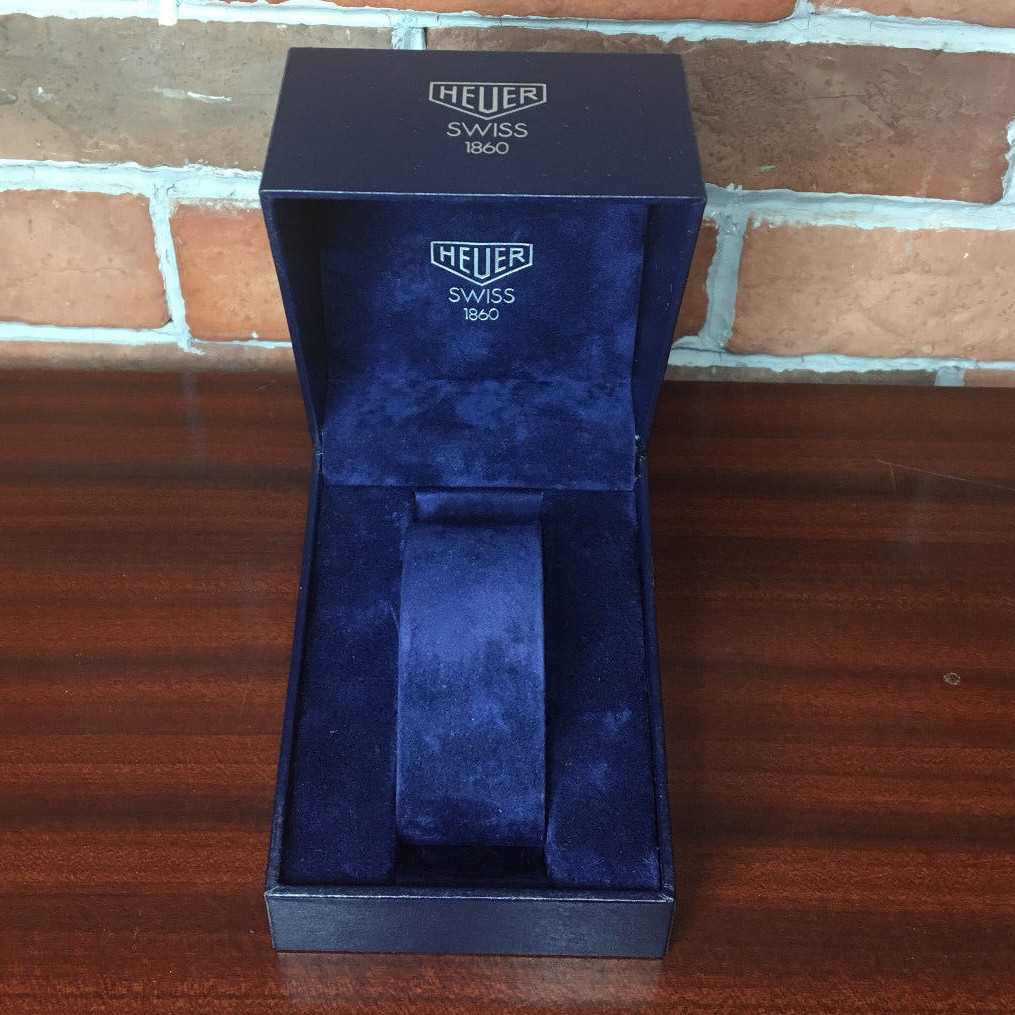 I was told this box was for a Heuer Autavia Diver 11063V, but this box was also used on various model references in the late 70s and early 80s, this box is considered rare as not much show up for sale
As per calibre11 website "Even watches from the late 1970s/ early 1980s that came in Blue boxes like the one below, it's not unusual for the box to be worth more than the watch. Crazy."
Overall in very good condition slight rip in the back can be glued to avoid further damage.
Your getting the Vintage Heuer Blue box and the holder
Asking £375

I accept PayPal
Face to face central London cash sale welcomed