Re: FS: Breitling Chrono-Matic Ref. 2112 ON HOLD
ON HOLD
: For sale is a rare Breitling Chrono-Matic Ref. 2112 with white dial
: and Cal. 12 inside.
: Watch had full movement service in 04/2018. I will include a copy
: of the receipt!
: One small issue I want to mention: sometimes the date turns
: between 20:00 and 21:00 half step forward. After some time it
: turns back to the normal date and makes the date-change as it
: should at midnight. Other case is, that it keeps this half step
: till midnight and then in makes the date-change correctly. I
: could watch this only sometimes and when it happens, it makes
: the correct date-change at midnight. On the other days it is how
: it should be with "normal" date-change just at
: midnight. My watchmaker thinks it is a problem of the date
: wheel, but he couldn't get a new one when he serviced the
: watch.
: The mounted vintage rubber strap I will include.
: The watch has some signs of wear - please look at the pictures as
: these are part of the description.
: Pictures are fresh without any software manipulation
: The watch is located in germany.
: Price: 1450€ or best offer + shipping on discussion
: If there are any more questions, please feel free to ask. I am a
: collector, no watchmaker. Everything is described best I can do.
: Private sale!
: For quickest response email: zacherl321 (at) gmx-topmail (dot) de
: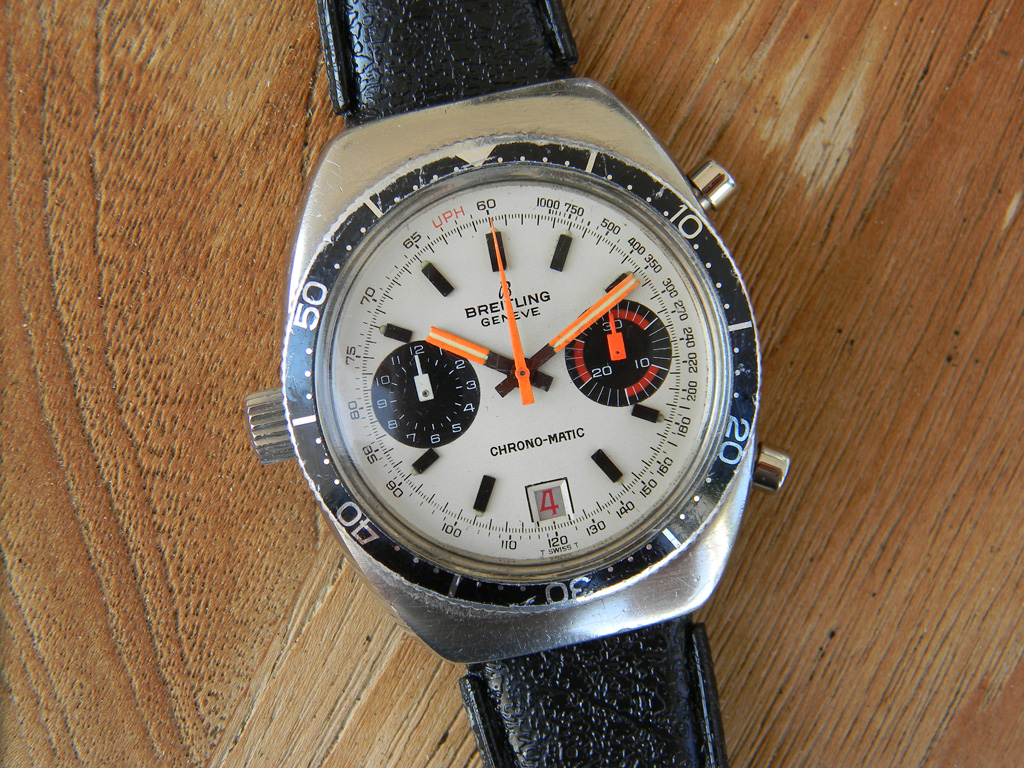 :
:
:
:
:
:
:
: