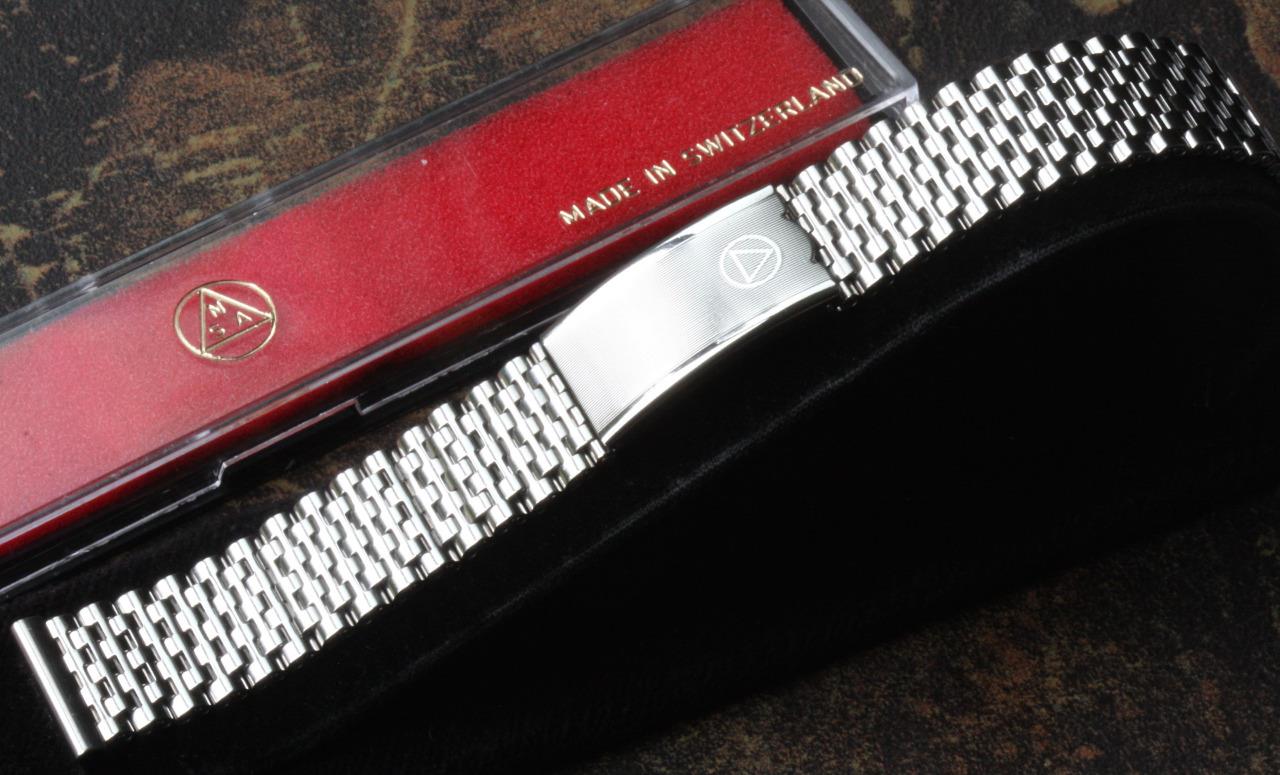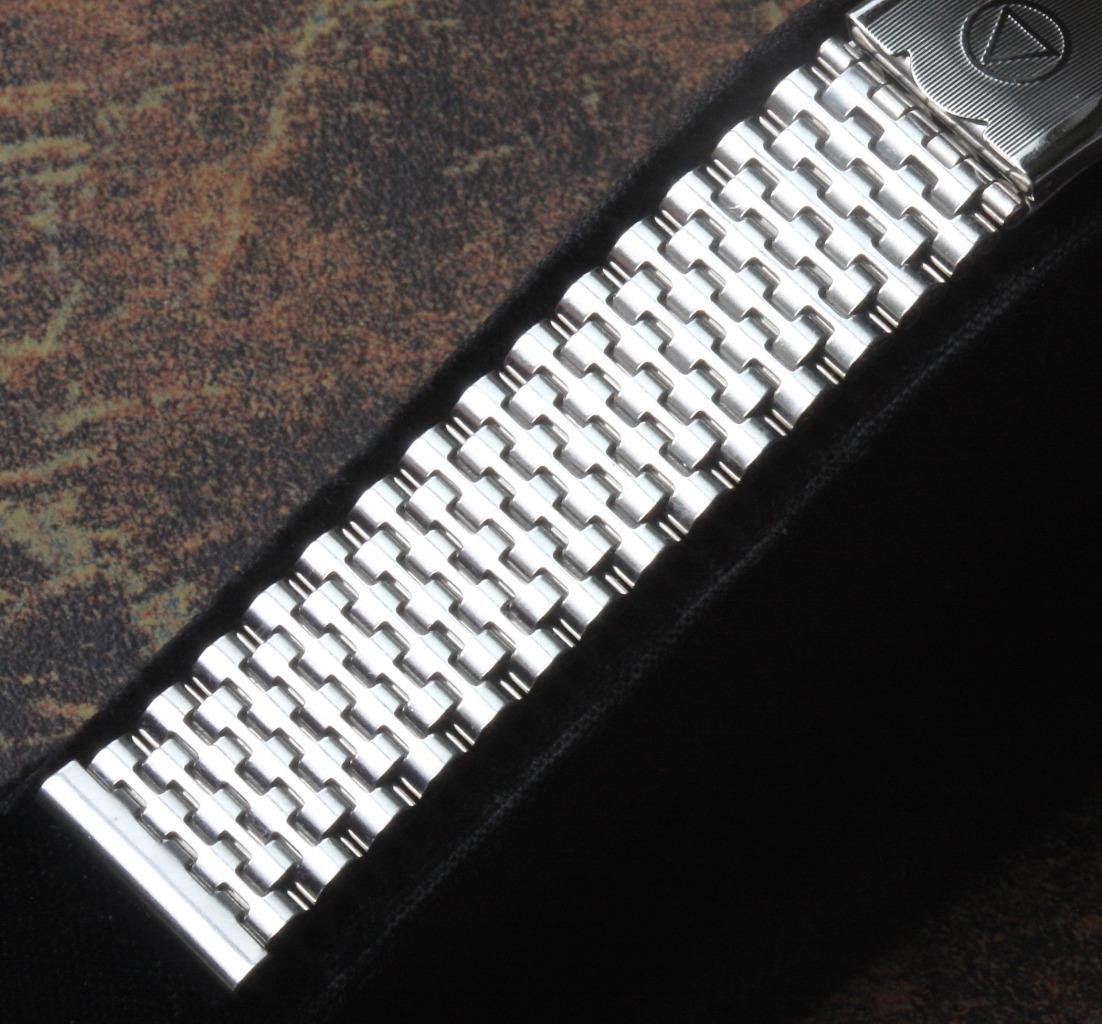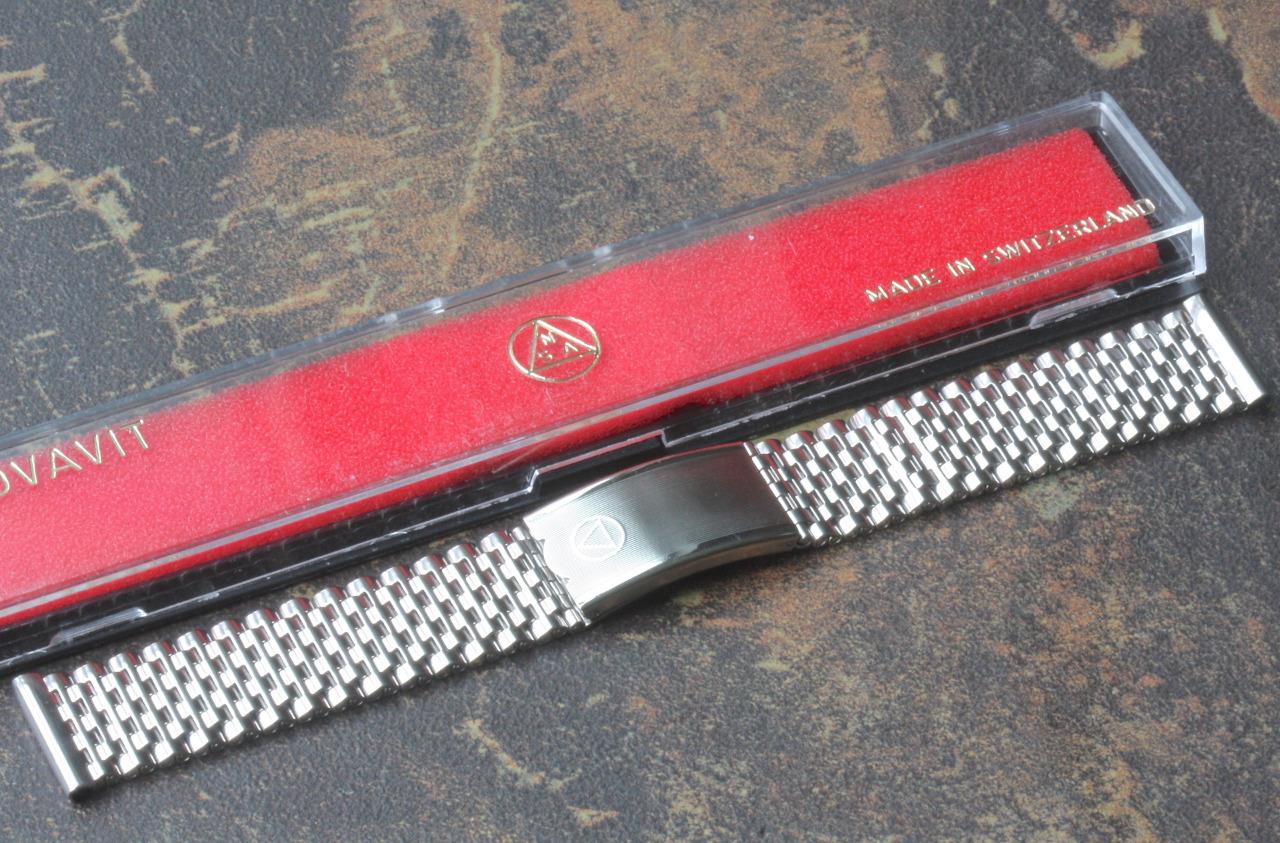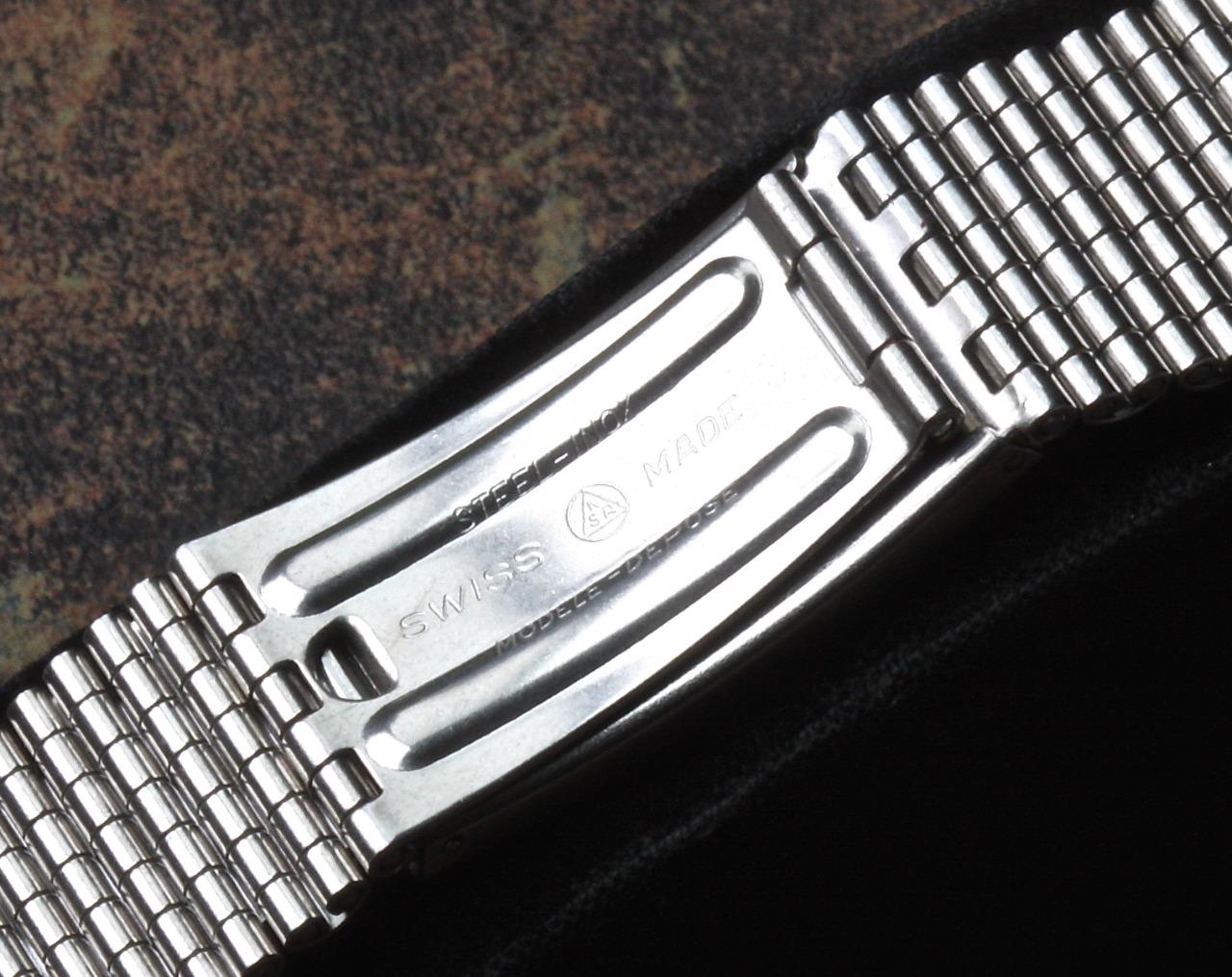 Rare Long version Monaco Beads link NSA watch bracelet from the 1960/70s. Same links pattern as the original Monaco MKI NSA band. Measures 7 1/2 inches long (19cm) and will fit nearly anyone. All stainless steel with smooth, polished links. Made in Switzerland, still NOS in box. Shown here with 20mm ends, but can come with 18mm or 19mm ends. Has 18mm wide links. Clasp is stamped Swiss Made and bears the NSA logo. Each link is flexible. Supplied in its original NSA plastic box as shown. The clasp is spring-loaded so it "gives" by 5/8 inch as you wear it for perfect comfort. Each link is removable for micro-adjustment of your size, so it can be adjusted to fit any size wrist.
Look at how well this style works on these many chronograph models. It was original to many different 1960s/70s watch brands and works with even the largest watch heads: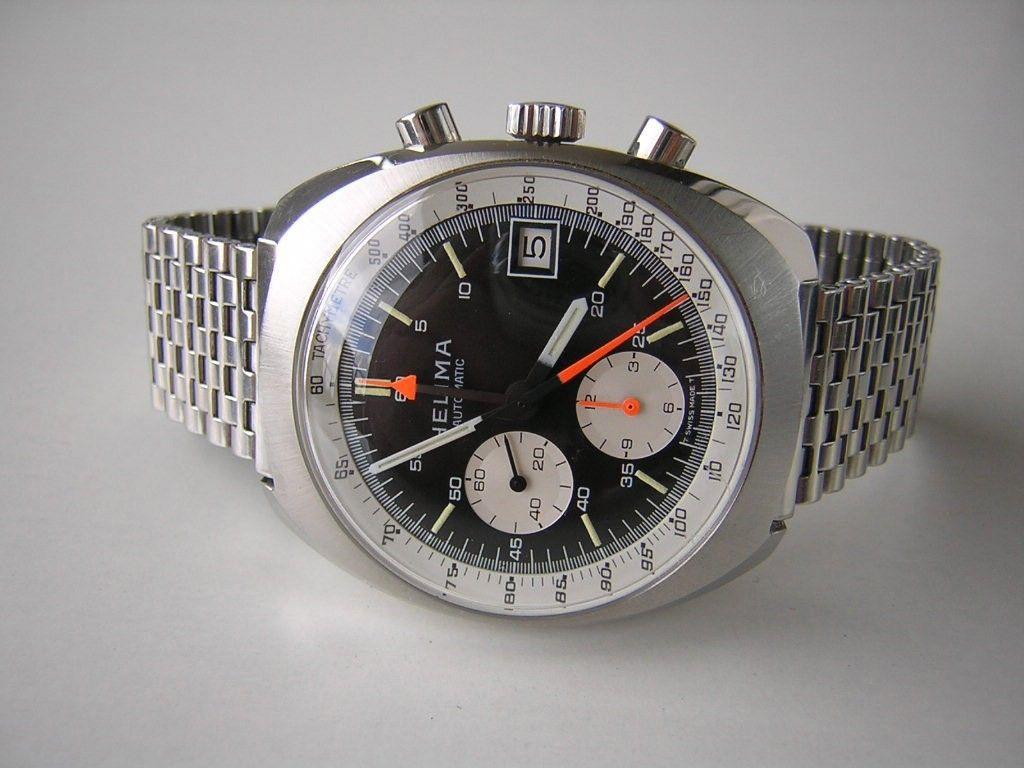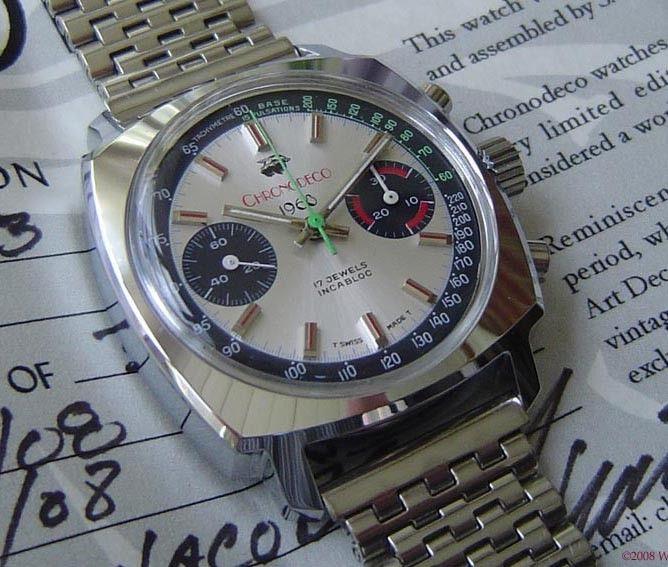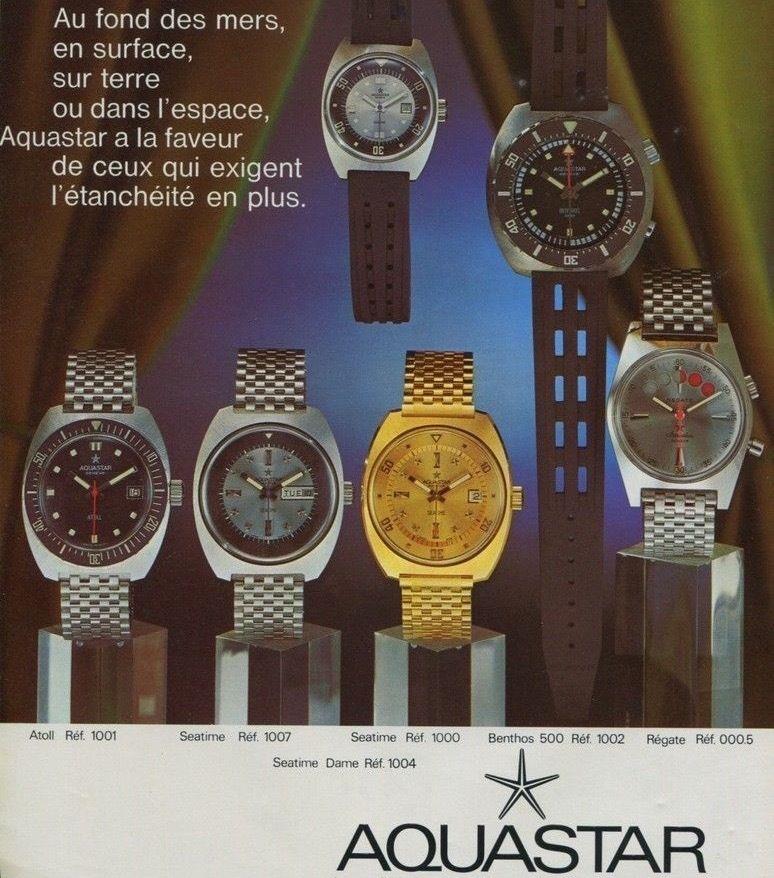 LONG VERSION PRICE: $395
STANDARD LENGTH VERSION is $295 with the long deployant clasp or $325 with the small 2-pc clasp.
PAYMENT: Paypal to billmahoney@aol.com
U.S. buyers pay $7.99 shipping/tracking. International buyers pay $40 for First Class shipping by Registered with tracking and insurance or $70 for EMS delivery that arrives in 4-6 days.
QUESTIONS: Email me at billmahoney@aol.com if you need additional information.
I have many references here. Please visit my complete NSA Swiss bands section at Squinky.com to see more than 150 NSA bands, spare links, replacement clasps, springs, pins and other rare parts.
Thanks - Bill Mahoney
Squinky.com