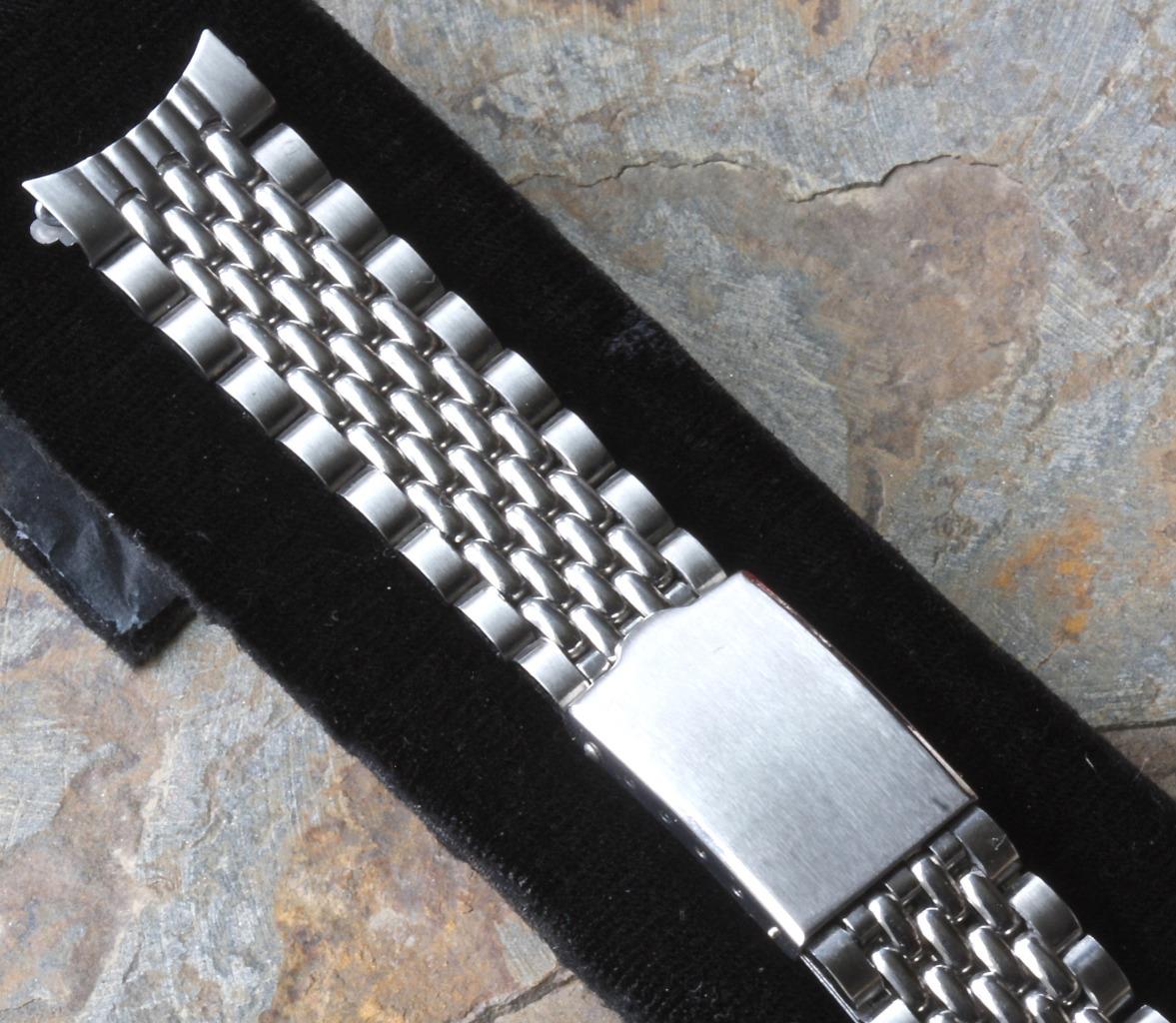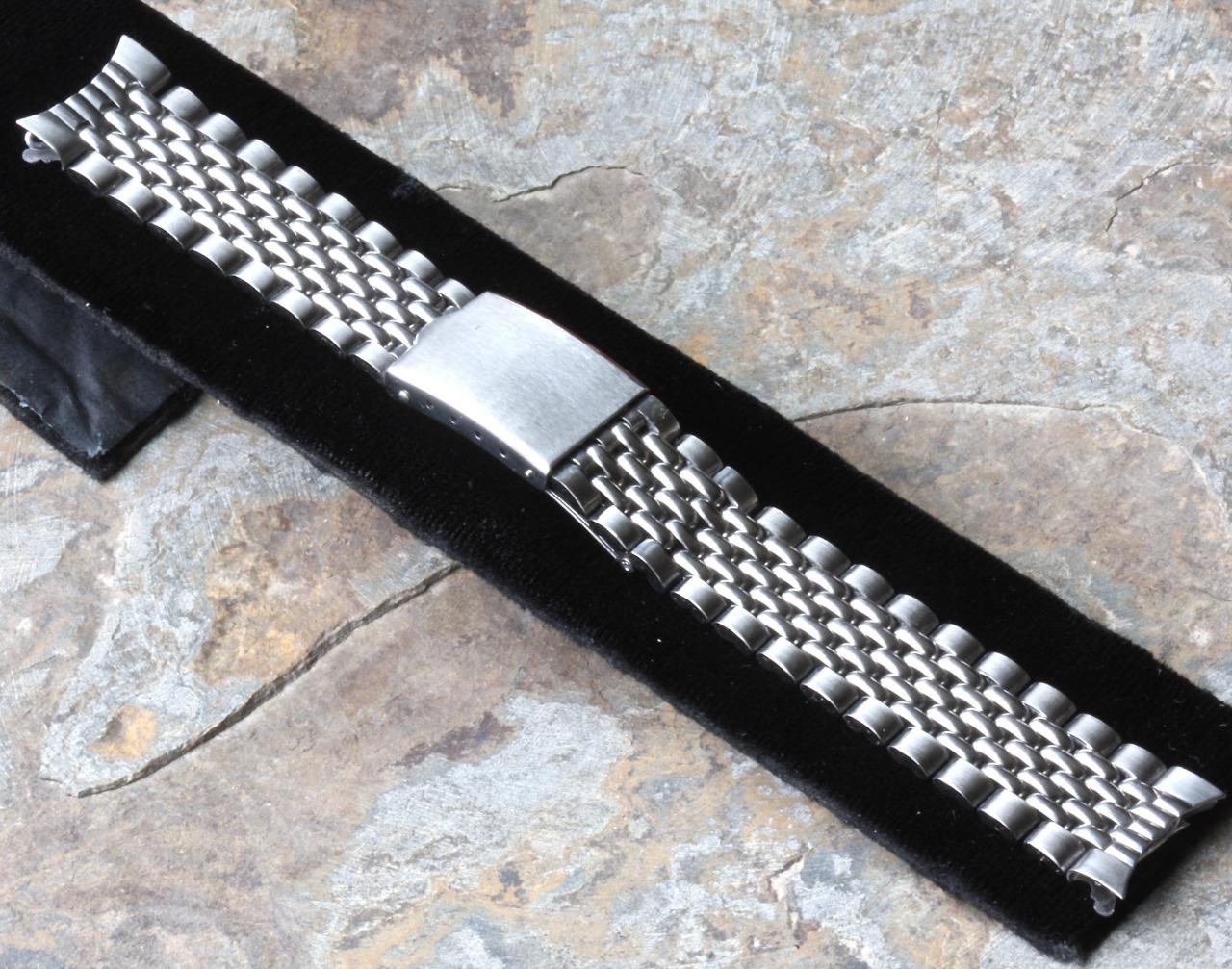 New Old Stock vintage item c. 1960s/70s. Signed on the back of the clasp "100% Stainless Steel." Standard curved ends that fit most of our favorite 18mm lugs standard curved case watches. Check that the length will work for you or you can have us install extra original links. The length is 5 3/4 inches (14.5cm) fully extended and sizes down to 5 1/4 inches (13.3cm) with the adjustments in the clasp. You can shorten it even more by removing links, which is easy to do on these bands. Clasp is 17.2mm wide. Links are 3.2mm thick. Band weighs 33 grams.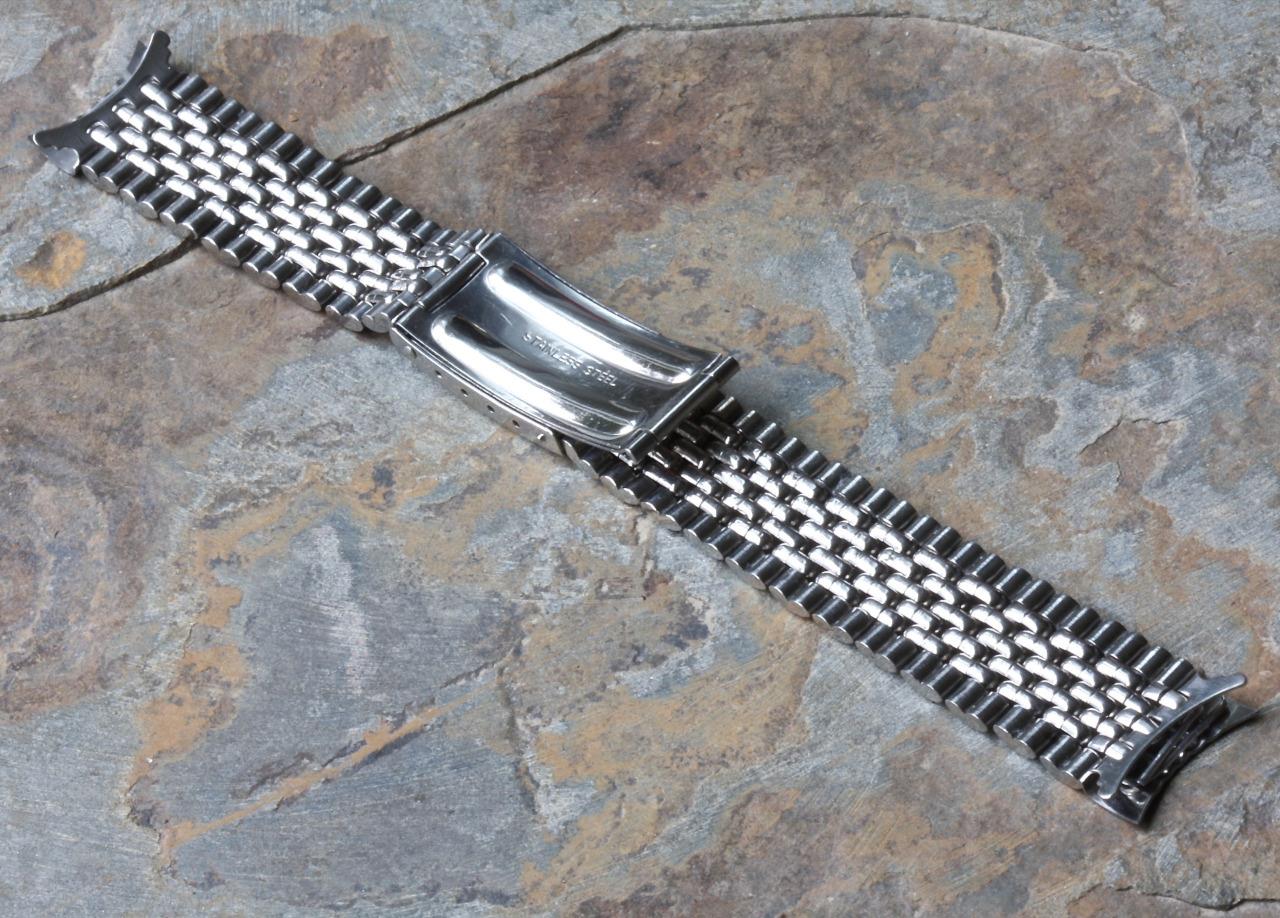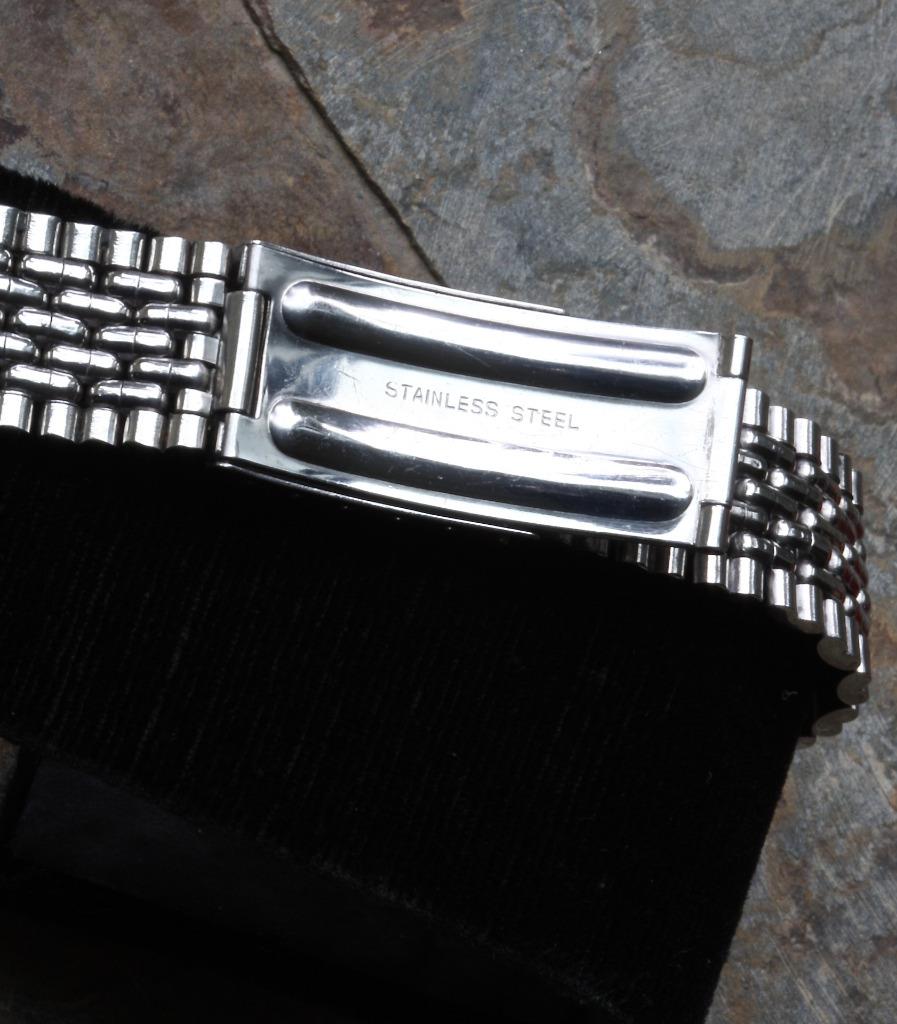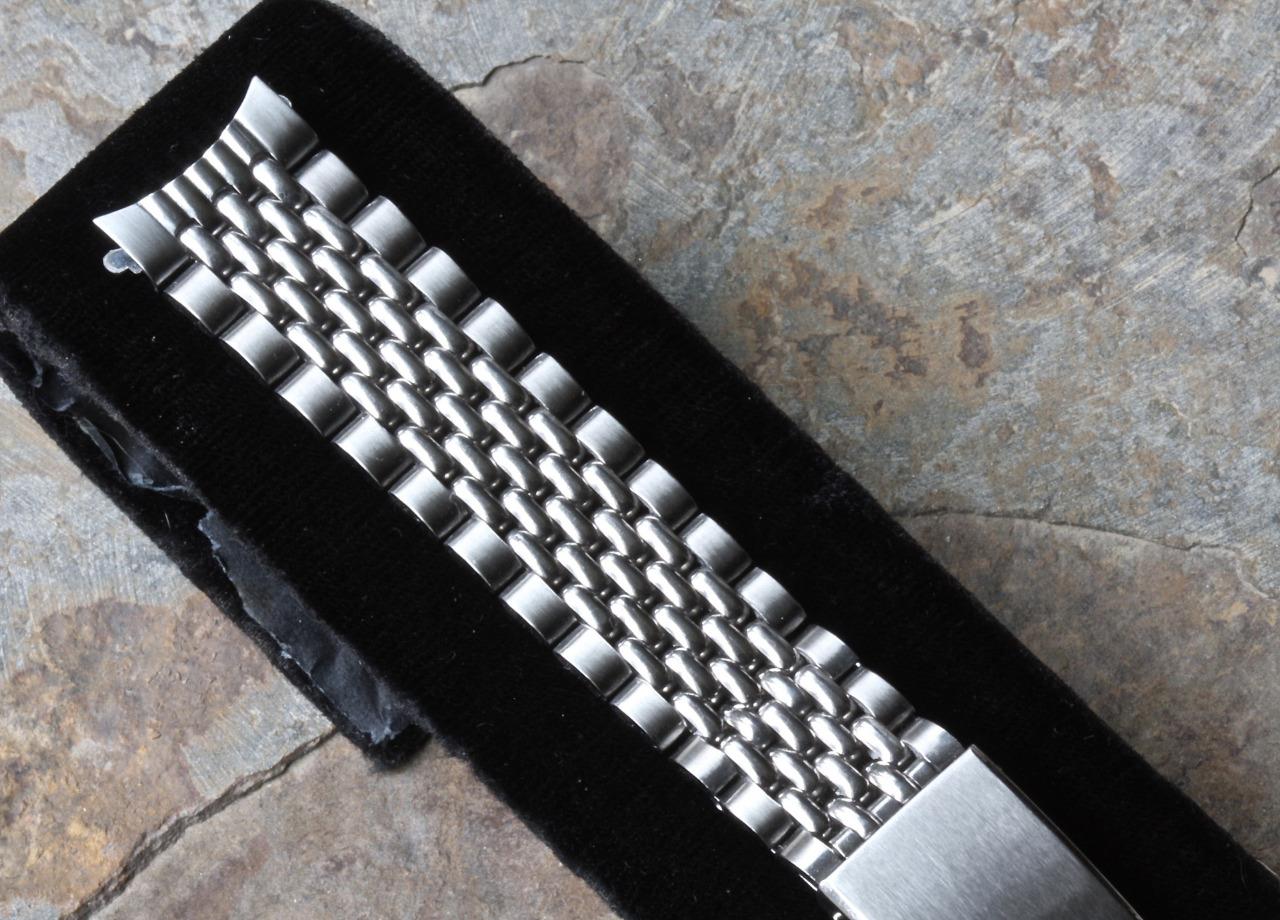 CT price is $250.
U.S. shipping/tracking is $7.99. International buyers please add $40 for Registered First Class delivery (delivery in 12-15 days) or $70 for EMS Express (arrives in 5-7 days).
EMAIL or PAYPAL billmahoney@aol.com
Thanks as always for looking - Bill (Squinky)
Squinky.com
We also have BoRs in 17mm, 17.3mm, 19mm, 20mm and 22mm, plus spare links. Modified BoRs for Heuer 1163V, 1163T and 11063 cases. Spare ends that fit IWC Ingenieur and substitute ends for most Heuer chronograph BoR applications. Ask about our special Short & Long versions if you have a small or large wrist. We also have name brand Beads of Rice bands signed Seiko, Titus and Wittnauer.