With much regrets, I am now offloading my grail, the Heuer Autavia 2446 big eyes, first exec.
I have a new collecting mandate, and looking to fund another grail that I have in mind since more than a decade back when I first started collecting watches.
So this have to go, and I hope will go to a good collector that knows how to treasure this rare grail.
I am the second owner, watch was previously owned by a German mechanic that does not know watches. It was a face to face deal that this was made possible by a dear friend in Germany. The watch is nearly untouched except; I have swap a much better bezel in 95% condition, which I have to literally begged to buy from and paid a dear price for it (as you know how impossible to get), and the watch hands are relumed with real radium. Watch dial and hands never glow in the dark after exposure to the light but will glow under UV light. Reacts to the geigermeter, at around 12-13 Sv, which is correct for the earlier 60s period. Watch is serviced by master watchmaker Craig back earlier this year 2018. Watch case is all untouched, and unpolished. All the lugs' chamfers are all presented proudly. Watch works perfect and chronograph perfect too.
This watch also took part during Heuer's Globetrotter's exhibition and was exhibited in Singapore city (If you need photos, let me know).
As you can see, the dial is nearly in a perfect condition, with some beautiful nice patina at the big eyes sub dials.
Let's describe the watch now with photos. Photos are only cropped, downsized with NO modification and this is taken in natural light. No touch up or filter. This is as true representation of the watch as I can get.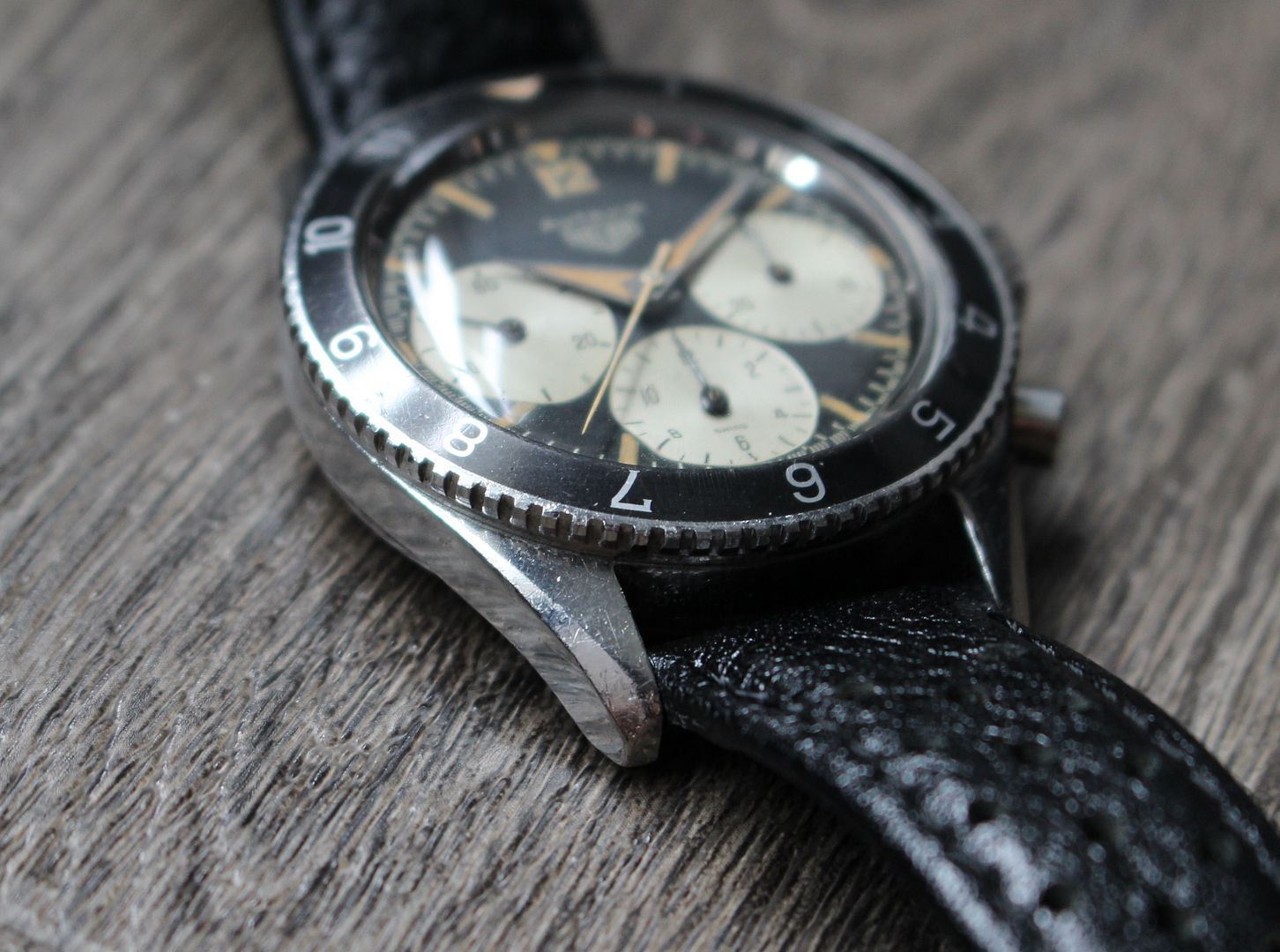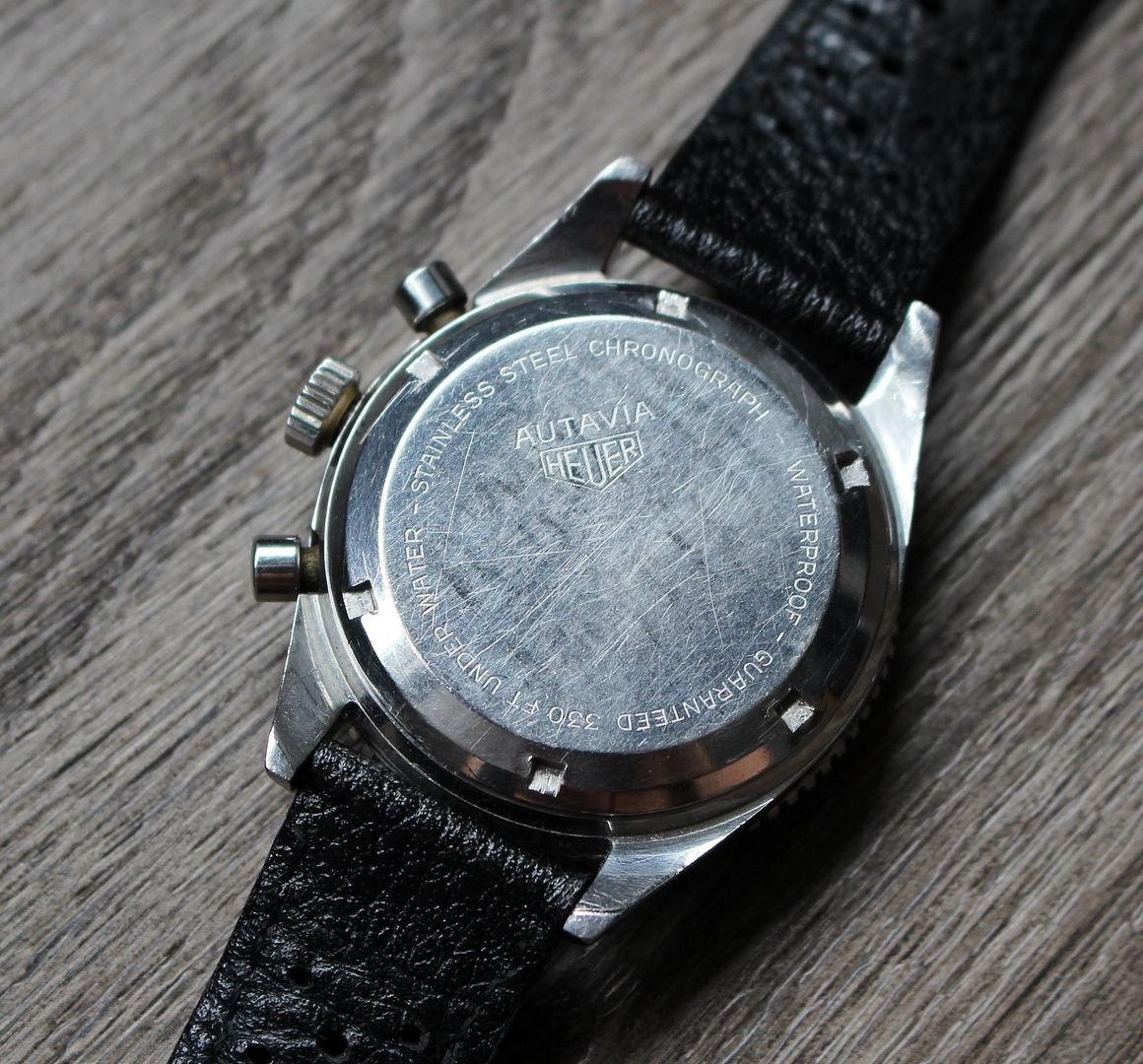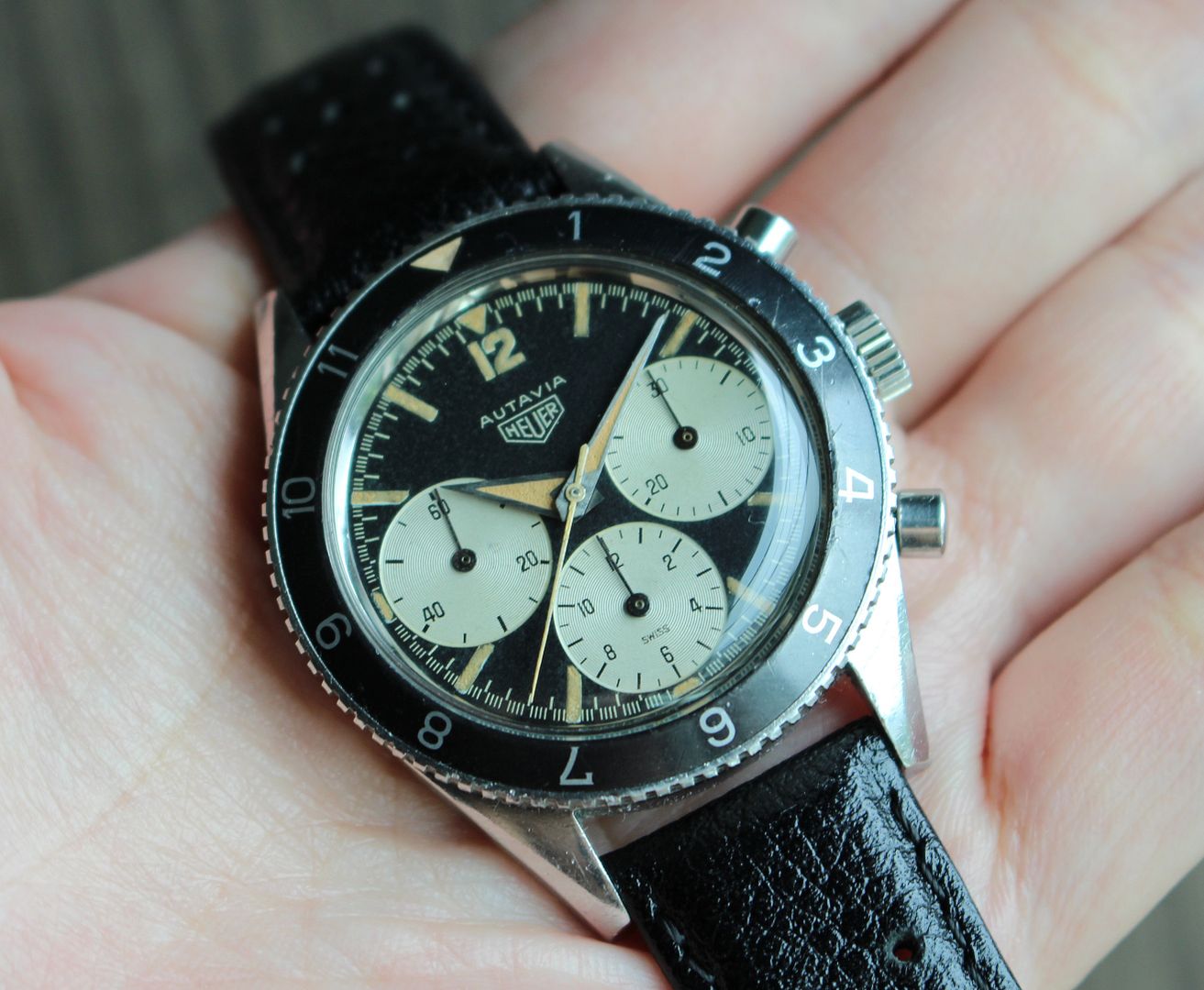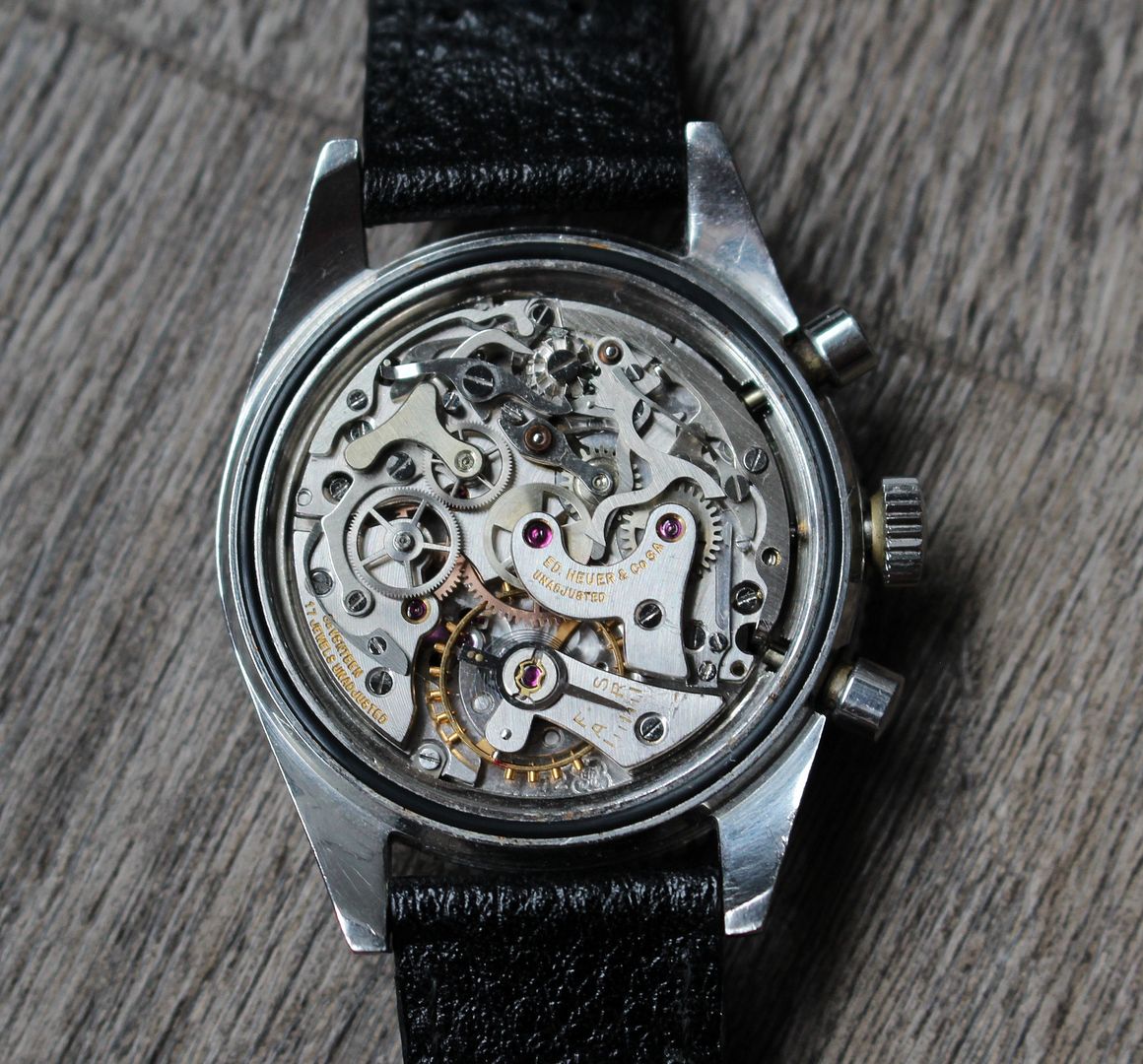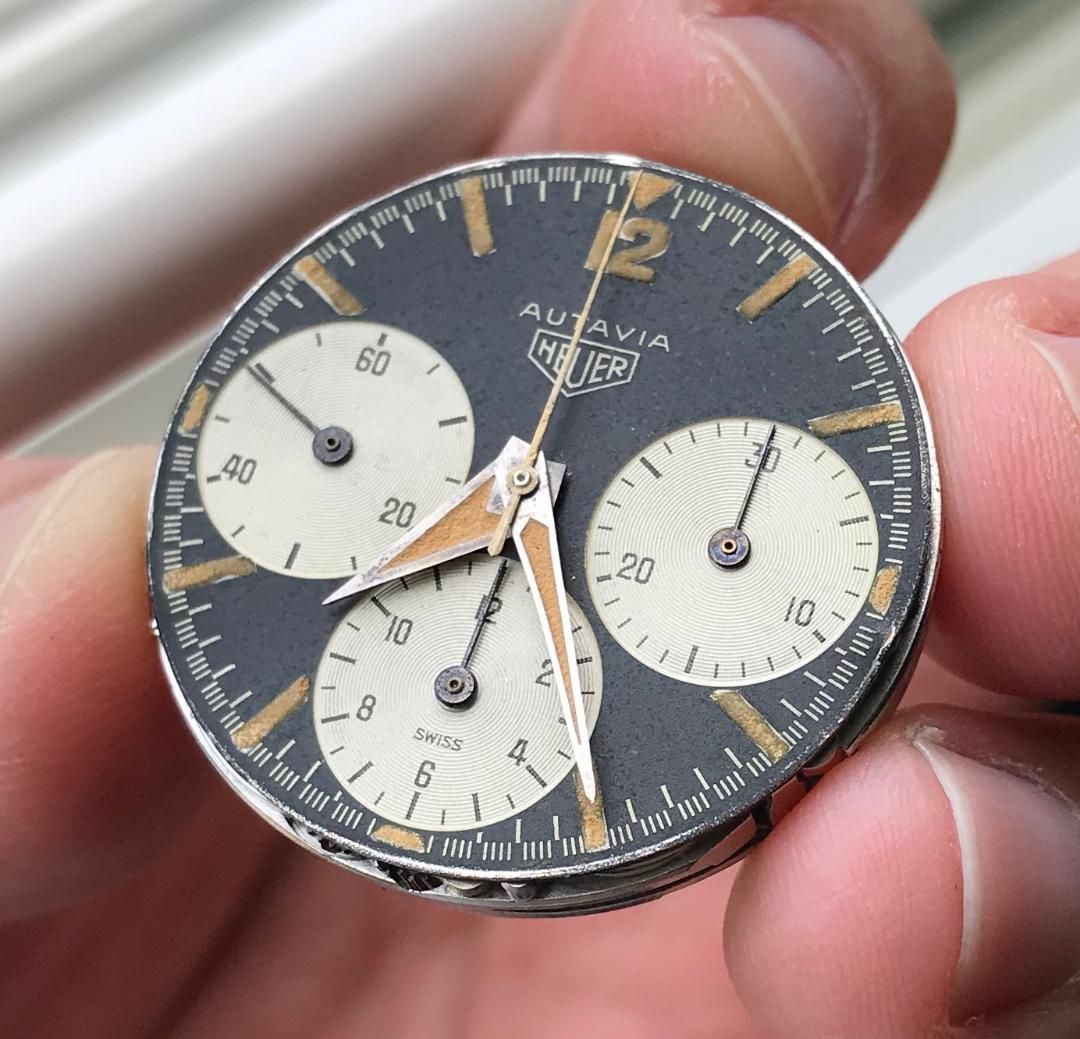 I would like to ask for a final reduce USD 69,000 OBRO shipped worldwide. Bank wire only, and solid trade references should you need any.
Please email me at reficul_x AT yahoo.com for a discussion.